Former American basketball player Robert Horry is the father to four kids from his wife, Keva Horry. Unfortunately, his firstborn child, a daughter, died early in 2011 at seventeen.
Among the rest, he now has two sons and a daughter. His oldest son, Camron, plays collegiate football for Texas A&M.
Meanwhile, his younger son, Christian, is a basketball fanatic and is determined to become an NBA player like his dad someday.
Regarding his married life, Robert and his first wife separated a little later after their daughter's death. Horry married his longtime girlfriend, Candice Madrid, on September 29, 2019.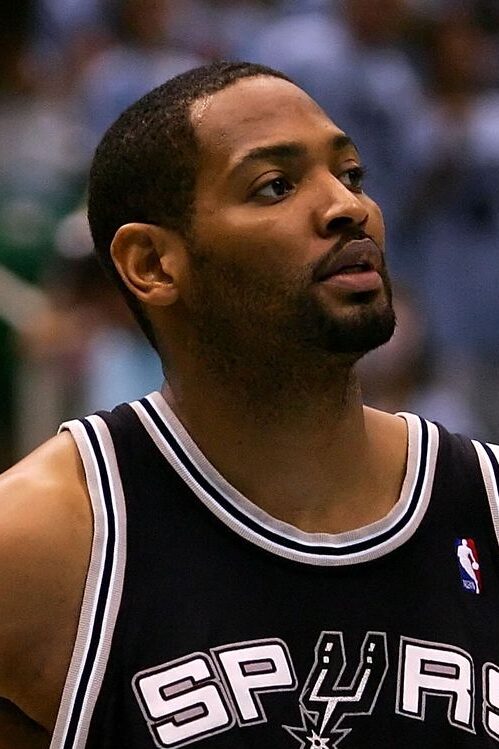 Robert Keith Horry, better known as Robert Horry, is a legendary NBA player with seven championships. Nicknamed Big Shot Rob, he is considered one of the greatest players in the NBA.
A University of Alabama graduate, he began his professional career in 1992 after the Houston Rockets picked him as the eleventh overall pick in the draft.
Robert played for four different NBA teams throughout his career, winning the rings in every club except the Phoenix Suns, with which he stayed for a season.
Horry is among only four players to win the NBA championships with three teams in the league's history. He eventually retired from his playing career after the 2007-08 season with the San Antonio Spurs.
Robert Horry Kids
The former NBA forward, Robert Horry, and his first wife, Keva Devalle, had four kids together.
Their first daughter, Ashlyn, was born in Houston on April 2, 1994. She was later diagnosed with the rare genetic disorder 1p36 deletion syndrome, which developed due to missing part of her first chromosome.
In 2008, Robert and Keva set up a foundation named Ashlyn Horry Foundation to help and provide resources for disabled children through economic support and medical assistance.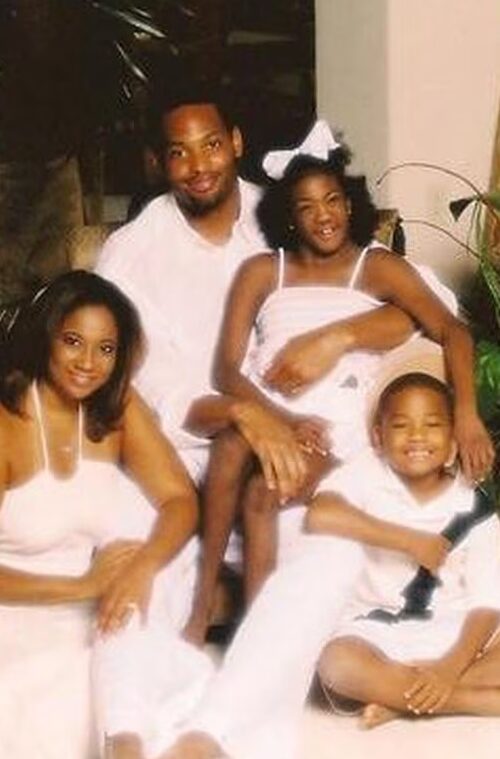 Sadly, she passed away because of severe health complications, including frequent seizures and respiratory issues, on June 14, 2011.
Similarly, Keva and Robert's second child, a son named Camron, played collegiate football for the Texas A&M Aggies. He was raised in Katy, Texas, and attended Katy Taylor High School, where Trey Hermann coached him.
Camron has a son named Cade, whom he often posts on his Instagram handle. However, he has not revealed his child's mother.
Besides, Robert has two other younger children. His younger son, Christian, plays basketball for Harvard-Westlake High School in Los Angeles, California.
Besides, her younger daughter, Jade, also resides in L.A., but nothing about her is known to the public.
More On Scandal Surrounding Tim Duncan
In 2017, the veteran athlete appeared on ESPN's show The Jump, where the host, Patrick Britton, asked who was better among two of the NBA legends- Tim Duncan and Hakeem Olajuwon.
Even though Horry equally praised the work ethics of both players, Robert stated that Olajuwon (nicknamed Dream) was a far better player than Tim.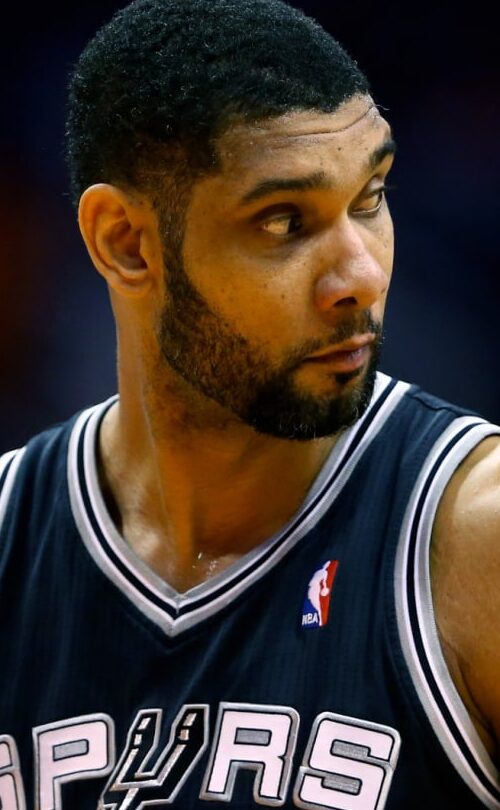 He said, "When we played San Antonio one time, Tim was killing me on the block, and Phil Jackson refused to double-team Tim to get the ball out of his hands. And Dream is 20 times better than Tim Duncan."
Following the show, he received a massive backlash from the Spurs fans, who probably love Tim Duncan more than any Spurs player. He stayed with them throughout his NBA career, leading them to five championship victories.
In 2021, Horry revealed that he had even received death threats from the Spurs fans for his views regarding Tim and Olajuwon.