Robert Johansson is like any other boy with a dream. Additionally, he is like many of those that implement them. Standing as a professional ski jumper, Robert has been active on the field since 2014.
In the meantime, Robert is a former ski flying world record holder with the accomplishment of a jump recording 252 meters (827 feet). Furthermore, he is known for his distinctive look on the field.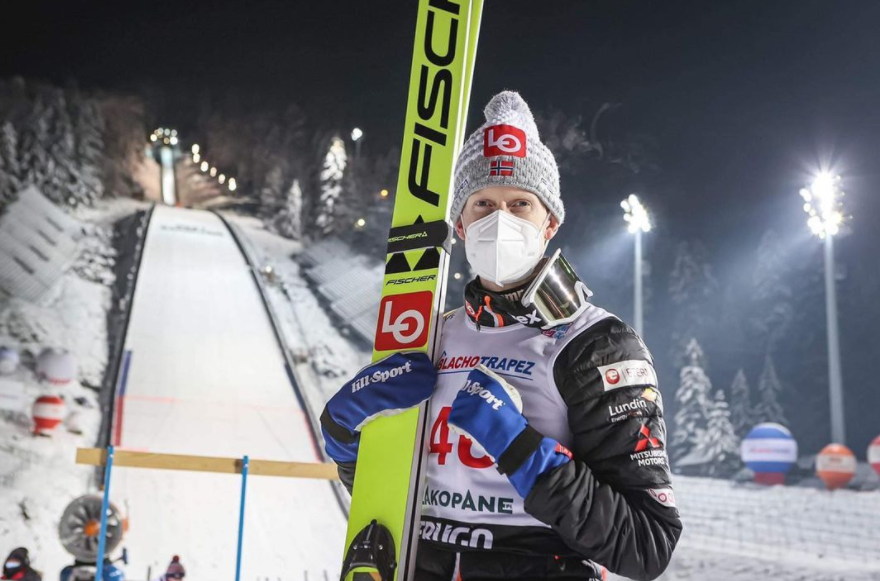 As we learn about the details regarding Robert's career decision and life journey, let us first cover a quick dose of facts about him.
Robert Johansson | Quick Facts
| | |
| --- | --- |
| Full Name | Robert Høneren Johansson |
| Date of Birth | 23 March 1990 |
| Birth Place | Lillehammer, Norway |
| Nick Name | Wing Commander |
| Religion | Unknown |
| Nationality | Norwegian |
| Ethnicity | Unknown |
| Zodiac Sign | Aries |
| Age | 33 |
| Height | 1.84 meters (6 feet) |
| Weight | Unknown |
| Hair Color | Blonde |
| Eye Color | Light Brown |
| Build | Athletic |
| Father's Name | Name Unknown |
| Mother's Name | Name Unknown |
| Siblings | Unknown |
| Education | Unknown |
| Marital Status | Married |
| Wife | Marlene Messell (@marlenemessell) |
| Kids | A baby girl, Olympia Johansson, and a baby boy, Theo Johansson |
| Profession | Ski jumper |
| Ski Club | Søre Ål IL |
| Country | Norway |
| Personal Best | 252 m (827 ft) in Vikersund, 18 March 2017 |
| Active Years | 2014-present |
| Net Worth | $1.5 million |
| Social Media | Instagram, Twitter |
| Merch | Men's Ski Suits |
| Last Update | March, 2023 |
Robert Johansson | Body Measurements
Robert Johansson is a man with an athletic build. Though many details are unknown regarding his bodily measurements, Robert stands at a height of 1.84 meters (6 feet).
Talking about his physical appearance, Robert Johansson has fair skin with blonde and somewhat trimmed hair. Likewise, he has a light brown pair of eyes and a well-trimmed yet dramatic beard.
In fact, he is best known for his beard and even got his nickname "Wing Commander" for his distinctive mustache.
Initially, Robert dreamt of getting rid of his mustache, but he kept it on after realizing how the style attracted many people.
As per Robert, his mustache made it easier for people to recognize him, which eventually turned into his identity.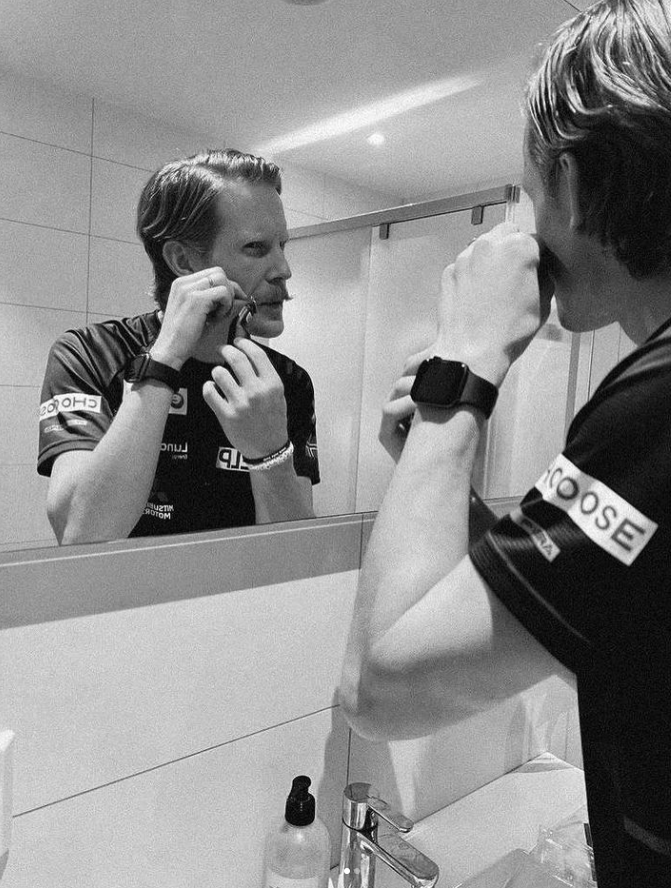 "The mustache makes it easy for people to recognize me. They start talking to me in stores, and I think it's nice that they recognize me also without the helmet and the goggles. "
-Robert Johansson
Click to read about Marcel Hirscher | Olympic Skiing Champion Bio And Net Worth!
Robert Johansson | Early Life
Johansson (fully named Robert Høneren Johansson) was born on 23 March 1990, under the star sign of Aries.
Born in Lillehammer, Norway, he is of Norwegian nationality. Unfortunately, not a single detail has been revealed about his family background, childhood, and even education.
Robert Johansson | Career
As a matter of fact, ski jumping has been a sort of tradition in Johansson's family. They were all into this particular sport, starting with his father and grandfather.
Hence, it eventually became an everyday event in Robert's life.
Additionally, when Robert was just three, he watched Jens Weissflog, Espen Bredesen, and the German team, with Hansjoerg Jaekle, Christof Duffner, and Dieter Thoma win Olympic gold in his hometown.
Back then, it did instill a passionate spur inside Robert. Not long after it, at the age of five, Robert started on the Pinnikbakken in Lillehammer.
By the age of twelve, he realized he was already tough on his game.
Tough Times
Commencing at an early age, Robert Johansson first joined the 2009 Junior World Ski Championships. Back then, he finished fourth on the line. Moving on, he partook in the 2010 Junior World Ski Championships.
Robert took part in his first Continental Cup podium following his amateur career. The year 2012 saw him close to his dream as he placed third in Neustadt. The same year, Robert won his first Continental Cup race in Kuopio.
However, from the same year onward, Robert faced a string of injuries as a follow-up. Well, he initially had a serious ankle injury and lost the feeling in his foot. The same winter, he struggled with mononucleosis and a lung infection.
Indeed, this phase did stir him towards quitting step. As the winter was over, Robert was not in his best shape, and his motivation deteriorated.
"It's terrible when you are thinking about giving up your big dream. I thought about it a lot and was close to giving up. During that period, I was really down and felt totally empty."
-Robert Johansson
Follow on about The Top Ten Most Dangerous Sports!
Olympics and The Medal
He made sure not to stay in the abyss for long as Robert embraced changes. Herewith, he started changing his nutrition, sleep schedule, training, way of thinking, and much more.
As he commenced playing further down the line, Robert joined the World Cup and ended in the top 15 from Kuusamo in November 2013. By 2014, he managed to complete two more top-20 placements.
Well, he stood at the 20th and 19th place from Sapporo in January 2014.
Yet again, in 2016, Robert had a disastrous performance at the World Cup performance in Planica, Slovenia. It did again stir him and his thoughts to retire from the sport.
However, he kept moving and started growing with his Olympic dream. Later, Robert gained his breakthrough performance at the 2018 Olympic Games in Pyeongchang.
Initially, Robert was not guaranteed the Olympics spot. During his participation in the event, he bagged bronze on the large hill individual jump, another bronze on the normal hill individual jump, and pulled off the crucial final jump to help Norway win gold.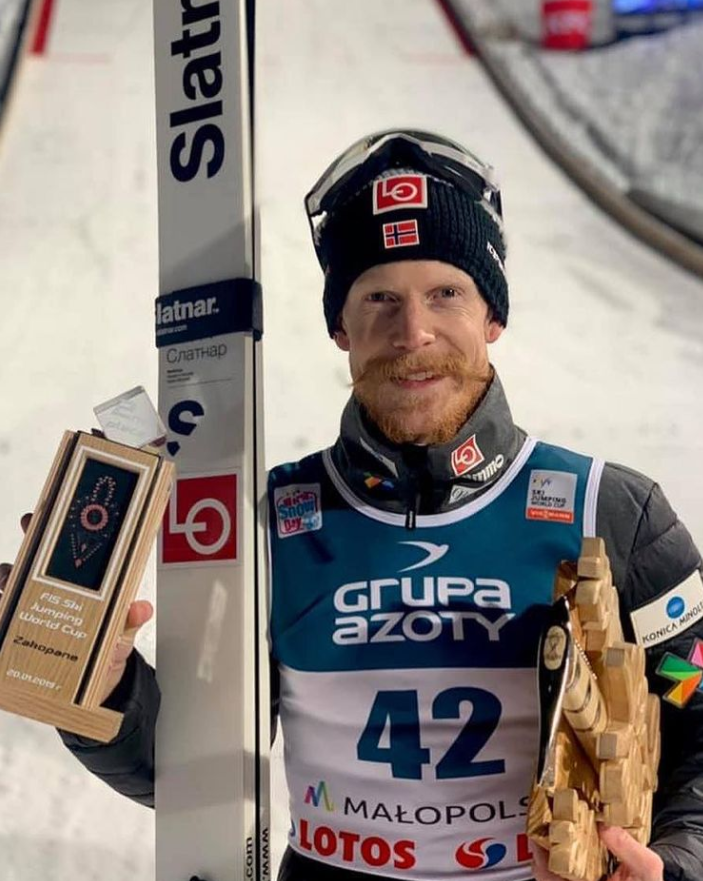 "It's incredible that I could take home three medals, such a result at my first Olympics. A childhood dream came true, and then you are really proud of yourself."
-Robert Johansson
Moving On
Altogether, this particular event did boost his confidence a lot bigger than usual as he prepared for his appearance in other matches.
Following that, he partook in the 2020 FIS Ski Flying World Championships in Planica as he bagged the gold.
Awards
Olympic Games (Two Bronze and a Gold)
World Championships (Two silver and a Bronze)
Ski Flying World Championships (Two Gold)
Get to know the Top 10 Craziest Extreme Sports in the World!
Robert Johansson | Net Worth
To date, Robert Johansson hasn't opened up his details on career earnings, brands, and sponsorships. However, he has built a net worth of approx $1.5 million as of 2021.
Robert Johansson | Personal Life
Robert Johansson is much more than an athlete. He is a father and a loving husband. Well, Robert married his sweetheart, Marlene Messell, and together, they share a small yet happy family.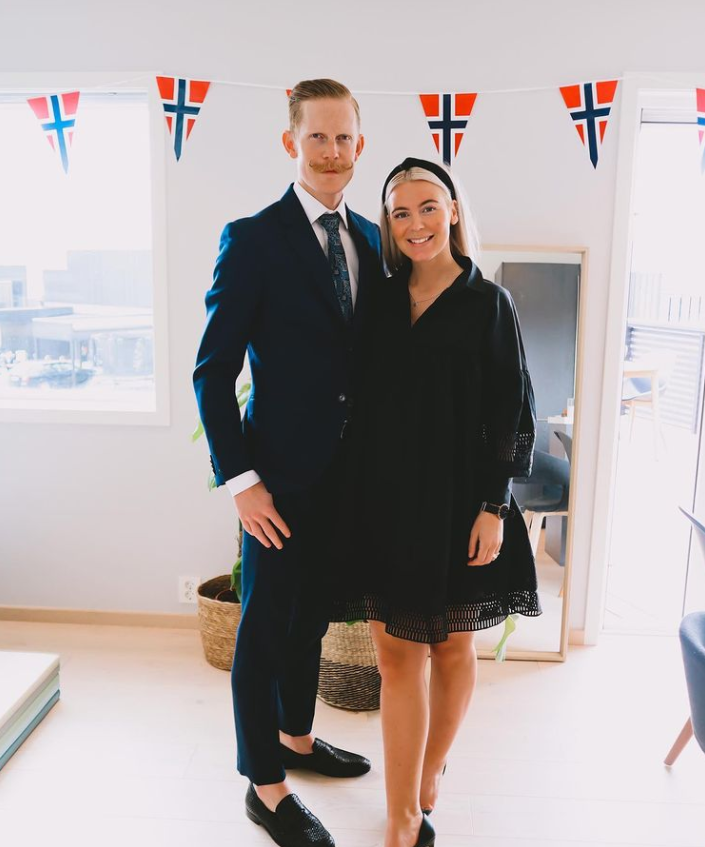 The duo has two kids; a baby boy (Theo Johansson) and a baby girl (Olympia Johansson).
Social Media Presence
If you are interested in Robert Johansson's uploads and posts, check out his social media sites. He is on Instagram as Robert Johansson (@rbrt_johansson) with 44.1k followers.
Likewise, he is on Twitter as Robert H Johansson (@RobertHJO) with 5.9k followers. Moreover, his wife Marlene is also available on Instagram with 2791 followers, and she keeps sharing several pictures frequently.
(Note: The number of followers on social media sites is accumulated as of December 2021.)
Robert Johansson | FAQs
What is Robert Johansson's skiing statistic like?
At the moment, Robert Johansson has collected three individual wins and eleven team wins. Moving on, he has had fourteen individual podiums and fourteen team podiums. All in all, he has made 152 individual starts and 29 team starts.