Rocco Becht was born on November 12, 2003, to his parents, Anthony and DeeAnn Becht, who he considers his inspiration.
His father and mother have supported him in every part of his journey and made him the fine person he is today.
The couple were married on 9th June 2001, and they have been living together in Tampa since 2005.
For their professional career, DeeAnn and Anthony have moved and lived in five states and eight cities since 2000.
They enjoy a beautiful friendship that has stayed the same throughout the years.
Moreover, the coach never forgets to wish her on special occasions such as anniversaries, Valentine's Day and Mother's Day.
Rocco Becht is a redshirt freshman quarterback at Iowa State University.
He went to Wiregrass High School, where he was named 59th-best quarterback nationally.
Likewise, Becht was named the conference player of the year in the final two prep seasons and was a three-time all-conference selection.
Except for playing ball, he is majoring in communication studies.
Rocco Becht Parents
Mother DeeAnn Is A Realtor
Rocco's mother, DeeAnn Becht, is a real estate agent who is employed at Coldwell Banker Luxury Property Specialist in Florida.
Becht hails from Clarksburg, West Virginia, where she attended Liberty High School and later graduated from West Virginia University.
She is widely regarded as one of the top real estate agents in the area, boasting a wealth of experience.
Her journey in real estate began when she frequently relocated due to her husband's profession, giving her firsthand insight into the challenges of buying and selling properties.
Her extensive interactions with various real estate agents enabled her to cultivate the qualities she believes every client seeks, as mentioned on her website.
Father Anthony Is Head Coach In XFL
Meanwhile, his father, Anthony, is serving as the head coach of the St. Louis BattleHawks of the XFL.
Becht is a former American football tight end in the NFL.
The New York Jets drafted him 27th overall in the 2000 NFL Draft. Becht played college football at West Virginia.
He joined the Buccaneers and played for two seasons in Tampa under Jon Gruden after five seasons in New York.
After many years, he started coaching for the AAF's San Diego Fleet in 2019. Becht ended his playing career in 2011.
He has an offensive coordinator experience at Wiregrass Ranch High School in Tampa.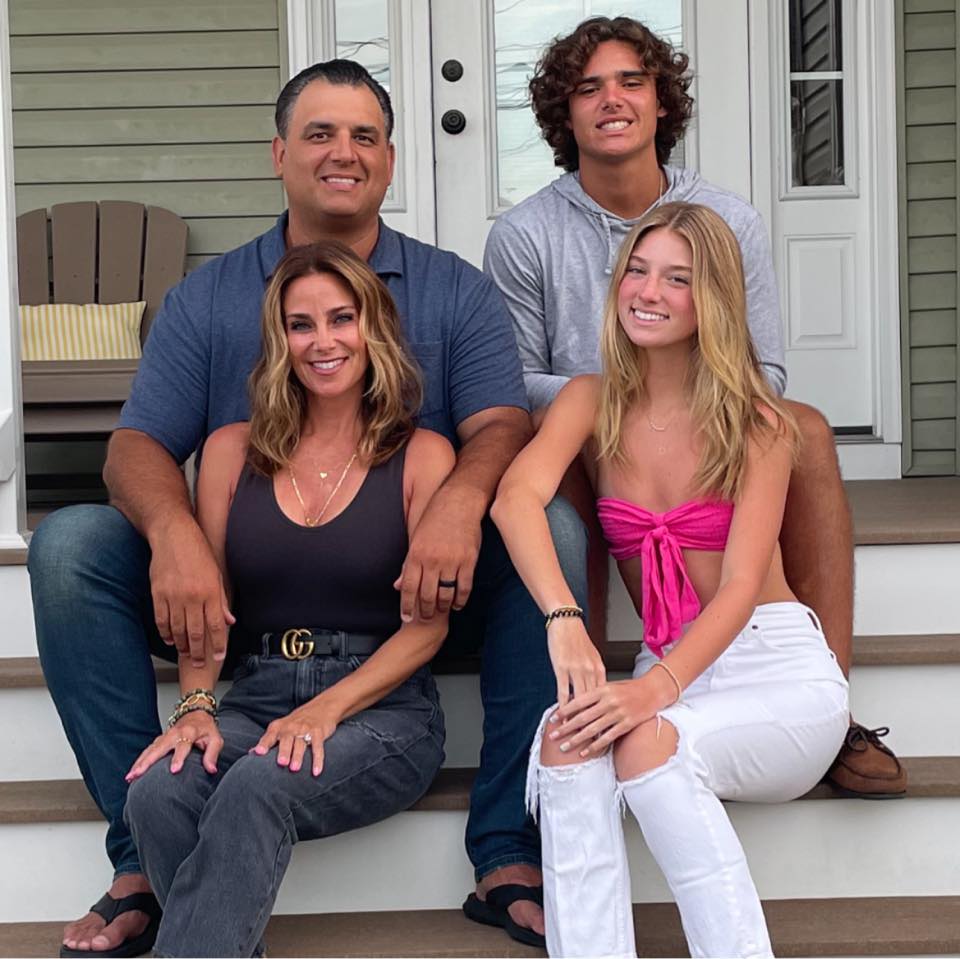 Moreover, he also coached as a tight ends coach at the NFLPA Collegiate Bowl.
Rocco mentioned that his father was often absent from home due to his extensive 14-year career in professional sports before transitioning into television and coaching.
He also said that his dad has consistently provided him with valuable wisdom and knowledge throughout the past 19 years, remaining a constant presence in his life.
Furthermore, Anthony is XFL's youngest head coach, who is proud of his accomplishment.
Rocco Becht Sister
Rocco grew up with a sister named Olivia Becht.
Olivia has recently graduated from Florida State University, where she was part of Kappa Alpha.
Although she hasn't followed her father and brother into sports, she enjoys watching them play.
Frequently Asked Questions (FAQs)
Who Are The Parents Of Rocco Becht?
Rocco Becht's parents are father Anthony Becht and mother DeeAnn Becht.
How Many Siblings Does Rocco Becht Have?
Rocco Becht has one sister, Olivia Becht.