Rui Hachimura is among the handful of Japanese basketball players to play in the NBA. A 27th overall pick of the Wizards in the 2019 NBA Draft, Hachimura currently plays power forward for Los Angeles Lakers.
From being a consensus four-star prospect to collegiate basketball at Gonzaga, he has proved his worth with consistently impressive games throughout his NBA journey.
With a four-year rookie scale contract, Hachimura completed three seasons with Washington Wizards before being traded to the Lakers in the mid-season of the 2022-23 season.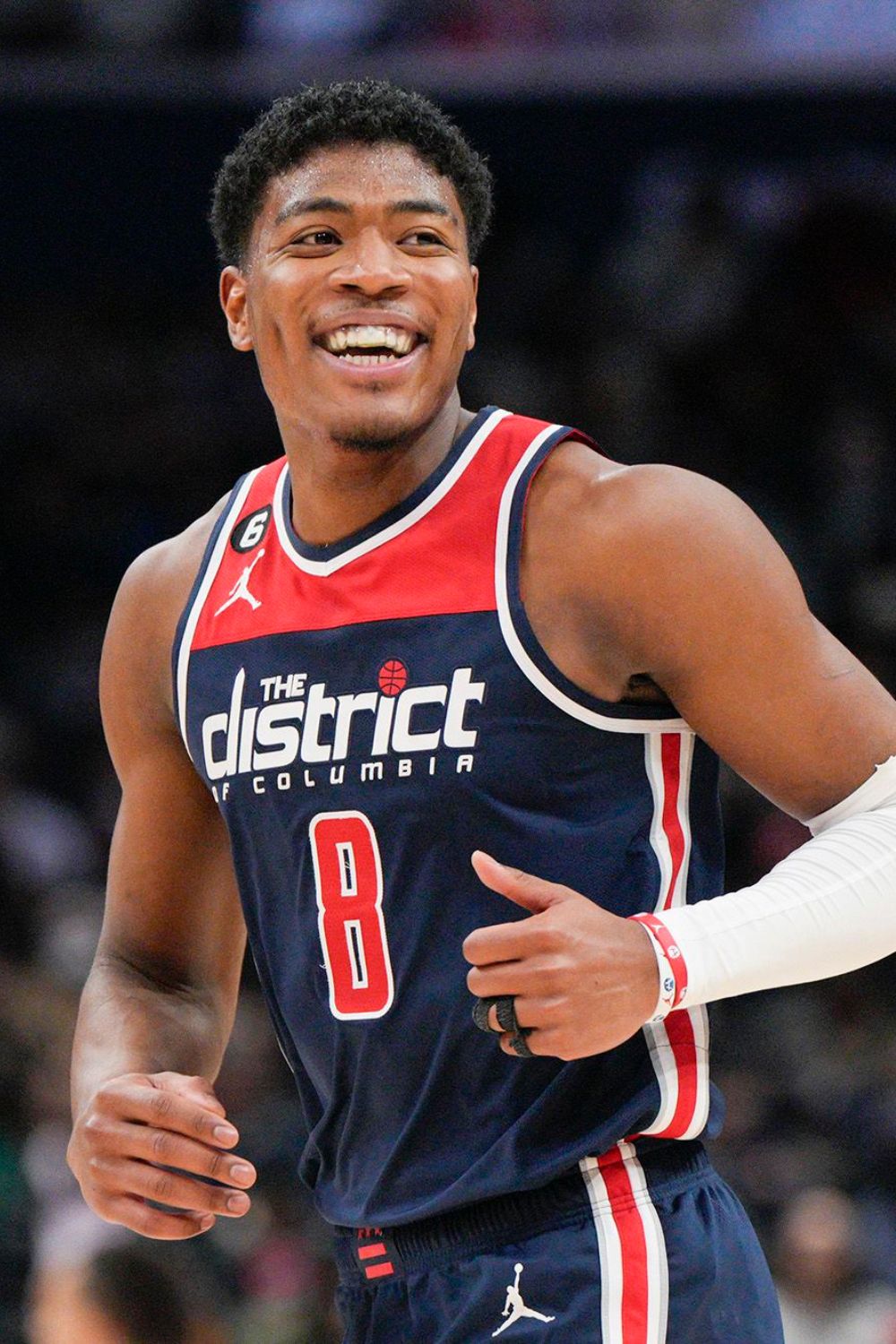 While with the Wizards, he played his first-ever post-season game in the 2021 NBA Playoff but lost to the 76ers in the first round.
Throughout his four NBA seasons, Rui has scored a career-high 30 points each season.
The Japan-born NBA player learned to speak English only after attending college at Gonzaga University.
So, it raised linguistic concerns initially about his collegiate basketball, but upon meeting SAT and GPA requirements, he went on to have a successful college career later.
Want to know more about Rui Hachimura? Be sure to read the whole article!
Quick Facts
Full Name
Rui Hachimura (Hachimura Rui, 八村 塁)
Nick Name
Louis
Date of Birth
February 8, 1998
Age
25 Years Old
Birth Place
Toyama, Japan
Nationality
Japanese
Ethnicity
Mixed
Zodiac Sign
Aquarius
Height
6 feet 8 inches/ 2.03 m/ 203 cm
Weight
104 kg/ 230 lbs
Wing Span
7 feet 2 inches (2.18 m)
High School
Meisei High School
University
Gonzaga University
Father's Name
Zakari Jabil
Mother's Name
Makiko Hachimura
Siblings
Three
Girlfriend
Briana Delgado
Religion
Christianity
Profession
Basketball player
Position
Small Forward
League
NBA
Team

Washington Wizards (2019-2023)
Los Angeles Lakers (2023- now)

Jersey Number
28
Tattoos
No
NBA Draft
2019, Round: 1, Pick: 9th overall (by Washington Wizards)
Net Worth
$10 Million
Social Media
Instagram, Twitter
Merch
Signed Photo, Signed Basketball
Last Update
March 2023
Eldest Of Four, More On Family!
A Japanese by nationality, Rui Hachimura comes from a mixed ethnic (African-Japanese) background.
Hachimura, born on February 8, 1998, in Toyama, Japan, is the eldest of four kids to a Japanese mother, Makiko, and a Beninnese father Zakari Jabil.
The basketball player uses his mother's maiden name, "Hachimura." The meaning of his name is "base," as his grandfather, who named him, was a big fan of baseball.
Rui grew up with his younger brother Aren Hachimura & two sisters: one is Amina, while further about his other sister is not known.
His younger brother played college basketball at Tokai University in Japan & then played in the Japanese B. League team Hitachi Sun Rockers (2020-21).
After going undrafted in the 2021 NBA Draft, Aren Hachimura is now with Gunma Crane Thunders (2021- now).
Faced Racial Slurs
In a Twitter post of May 4, 2021, Rui's brother Aren revealed that he and his brother have been targeted with anti-black insults online.
The message contained harsh anti-black slurs and dismissed the two players as having no worth except for their basketball skills.
Age & Height
Born in 1998, Rui Hachimura is 25 years old. His zodiac sign is Aquarius.
The black-haired & brown-eyed basketball player stands 2.03 m tall & weighs 230 lbs. He has a wing span of 2.18 m.
Collegiate Basketball
As a child, Rui played baseball but later developed an interest in basketball. He even led Meisei High School to All-Japan High School Tournament two times.
In 2016, he committed to Gonzaga University & made his debut with the Bulldogs against Utah Valley on November 11, 2016, scoring one point and three rebounds in four minutes.
While in college, he saw accolades:
2019 Julius Erving Award
2019 WCC Player of the Year
Two-times First-team All-WCC (2018 & 2019)
Hachimura played three seasons with Gonzaga Bulldogs (2016-2019) before declaring for the NBA draft.
NBA Draft & Professional Journey
In the 2019 NBA Draft, Rui Hachimura became the ninth overall pick of the Washington Wizards, where the top three picks were Zion Williamson, Ja Morant & RJ Barrett.
He entered the list of a handful of Japanese players to play in the NBA, joining Yuta Watanabe, Nick Fazekas & Yuta Tabuse.
With the Wizards, Hachimura made his NBA debut on October 23, 2019, against the Mavericks, where he scored a double-double with 14 points & 10 rebounds.
His rookie season (2019-20 season) averaged 13.5 points, 6.1 rebounds & 1.8 assists per game.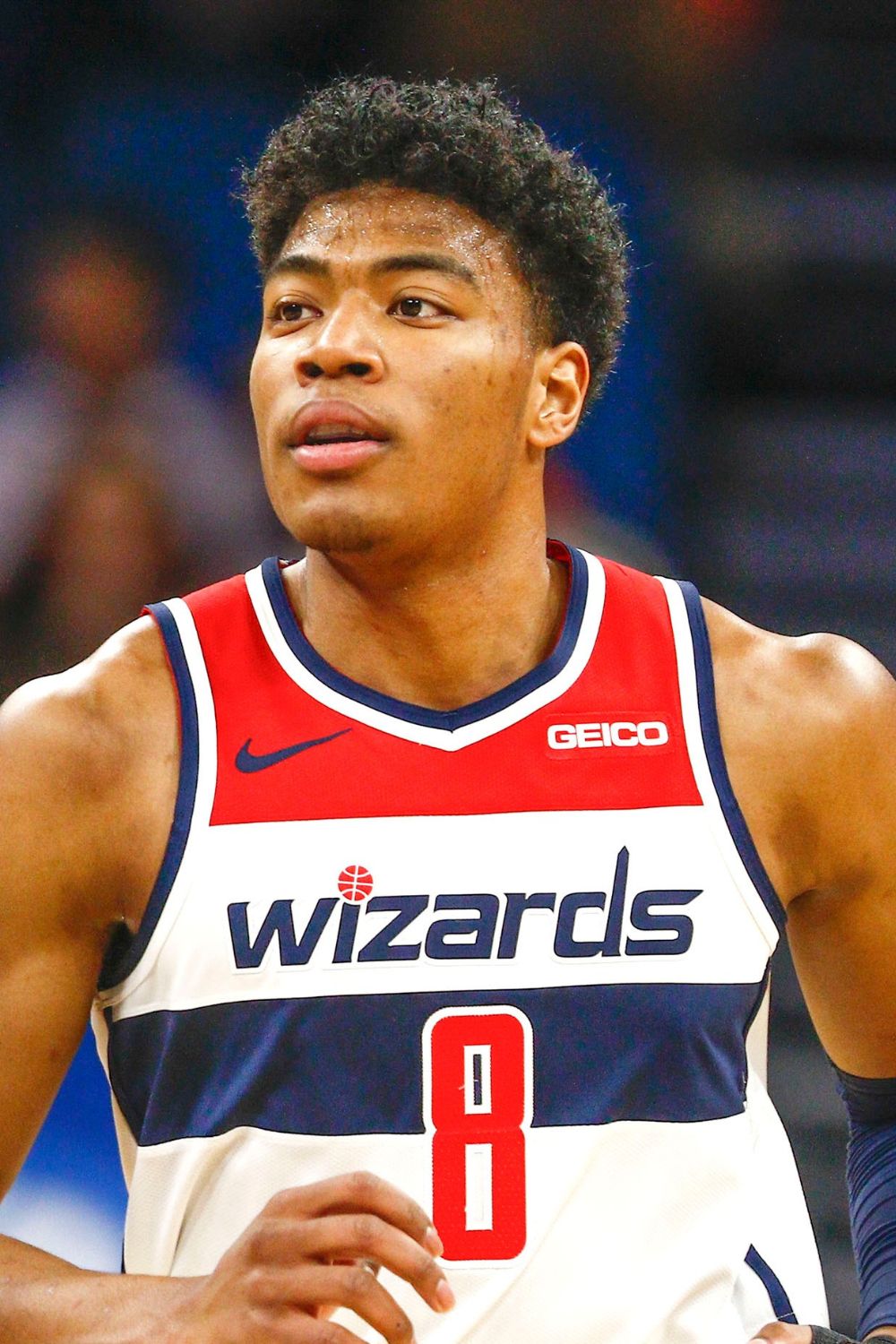 In the 2020-21 season, he played in 57 games (starting in all), finishing with career-best 13.8 points per game.
Moreover, Rui Hachimura played for the Wizards in the 2021 NBA Playoffs, where they lost to the 76ers.
The basketball star's third NBA season (2021-22 season) saw a slight dip into his career, averaging 11.3 points, 3.8 rebounds & 1.1 assists.
In the 2022-23 mid-season, he was traded to the LA Lakers on January 23, 2023, in n exchange for Kendrick Nun. He made his debut two days later, scoring 12 points in a victory over the Kings.
Upon moving to L.A., the player extended his gratitude to his supporters via Instagram.
International Career
Hachimura has also represented Japan on the international stage. He has played for the junior and senior national teams and has significantly impacted each appearance.
In the 2013 FIBA Asia U16 Championship, he won the bronze medal with the Japanese men's basketball team.
He also played in the 2014 FIBA U17 World Championship, the 2019 FIBA World Cup, and the 2020 Summer Olympics.
Who Is Rui Hachimura's Girlfriend?
The NBA player keeps his lips sealed when it comes to his dating life.
But that silent treatment won't keep him away from relationship claims that many online sources & fans allege.
In December 2020, Hachimura's dating rumors with Ashley Alvano (ex-girlfriend of Hornets player LaMelo Ball) came up after he was featured in Alvano's video. Though the news vanished in thin air later.
Then in 2021, there were claims that Rui Hachimura and Briana Delgado, a model & social media influencer, were in a relationship.
Moreover, it was rumored that the two quarantined together after some pictures of Briana seemingly featured the NBA player's in-house things, like his wall pictures & the Wizard's schedule on the refrigerator.
However, any picture of Hachimura and Delgado together is nowhere to be found.
On top of that, they don't even follow each other on Instagram.
While some allege that the basketball star & Briana are no longer together, some question if they were even in a relationship to start with.
Secrecy in celebrity relationships is not a new thing!
Net Worth & Contracts
With already four NBA seasons, Hachimura earned himself a decent sum along with fame. As of 2023, Rui has an estimated net worth of $10 million.
Most of his income came through his NBA contracts, while his lucrative endorsement deals are money adders.
On July 1, 2019, the Japanese-born basketball player signed a four-year rookie contract worth $20.34 million, which averaged an annual salary of $5 million.
After playing the first two seasons (2019 & 2020 season) with a salary of $4.18 million & $4.69 million, respectively, he signed an option of $4.91 million in the 2021-22 season.
For the 2022-23 season, his salary is $6.26 million- thanks to the option deal signed on October 27, 2021.
By the end of his four-year deal, his career earnings stand at $20.062 million.
Endorsement Deals
According to Forbes, his estimated off-court earnings amounted to $10 million at the end of the 2019-20 season, being second to Zion Williamson among rookies.
The player has gained a significant amount of media attention in Japan. This has opened the door for him to sign several global endorsement deals.
Nike's Jordan Brand: Hachimura signed with Nike on June 22, 2019, becoming the first Japanese-born player to sign a shoe deal with the company.
Nissin Foods: Hachimura signed an endorsement deal with Nissin Foods, the makers of Cup Noodles, on the eve of the NBA draft on June 19, 2019.
NEC Corporation: On October 16, 2019, NEC Corporation announced its first international partnership with Hachimura
SoftBank: On August 30, 2019, SoftBank signed Hachimura to promote their 5G services
GOAT: On February 12, 2020, Rui Hachimura signed another endorsement deal with GOAT, an online marketplace for luxury sneakers. The deal aimed to attract East Asian customers, including those from Japan and neighboring countries like South Korea and China.
Apart from this, the player has also signed with NBA 2K, Casio, and SMBC.
Interesting Facts
The NBA player's name is pronounced as "Roo-E," and he also goes by the name "Louis," as seen on his personal social media accounts.
Rui Hachimura made history in the NBA as the first Japanese player ever drafted in the first round. He is also the second Japanese-born player to be picked in the NBA draft. Before Hachimura, Yasutaka Okayama was the first Japanese-born player to be selected in the NBA draft, picked 171st overall in 1981.
Frequently Asked Questions
What is the jersey number of Rui Hachimura?
Rui currently wears the number 28 with the Los Angeles Lakers. He chose the number to honor Kobe Bryant and his daughter Gianna. Hachimura combined late Gianna's #2 and Kobe's #8 jersey numbers to form 28, as a way to pay tribute to both of them.
How much does Hachimura make?
Rui Hachimura's salary for the 2022-23 season is $6.26 million. After his mid-season trade to the Lakers, he will receive $2.73 million from the Lakers, while his former team, the Wizards, will play the rest of the $3.527 million.

Rui Hachimura, A Japanese-Born Basketball Players Who Play In The NBA