Sarah Healy does the job and takes an automatic qualifying spot to the Semi-Finals on Sunday evening.
She finishes in 3rd place at 4:03.00.
Healy will look to continue her outstanding season as she bids to make Sunday's SF.
Born on 23 March 2001 in Monkstown, a suburb in south Dublin, Ireland, Sarah Healy is an Irish middle-distance runner.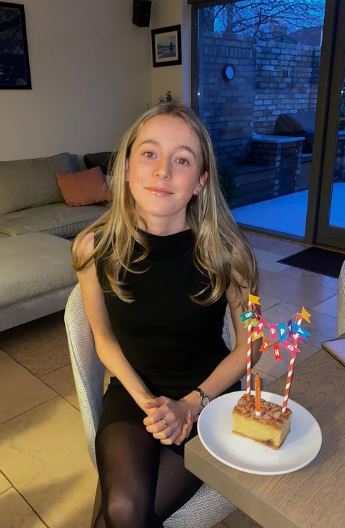 Her exceptional athletic prowess shone brightly at the 2018 European Athletics U18 Championships in Győr, Hungary, where she achieved remarkable victories.
She secured the gold medal not only in the fiercely contested 1500m but also triumphed in the challenging 3000m event, showcasing her exceptional talent and dedication on the international stage.
Sarah Healy 1500m: Takes An Automatic Qualifying Spot
Set against the backdrop of the National Athletics Centre in Budapest, the women's 1500 meters event at the 2023 World Athletics Championships unfolded from August 19 to 22.
Athletes faced the challenging task of meeting a stringent qualification standard of 4:03.50 to secure an automatic entry.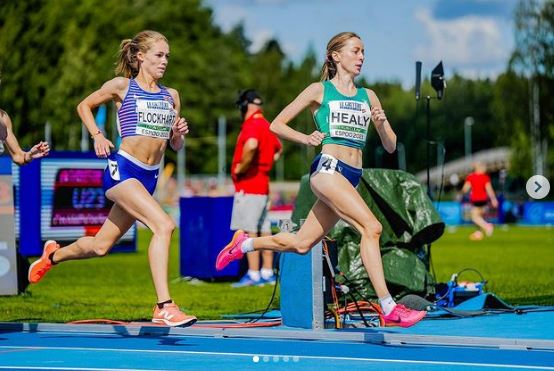 Exhibiting her remarkable prowess, Sarah Healy not only accomplished this feat but did so in impressive fashion, earning herself a coveted spot in the Semi-Finals scheduled for Sunday evening.
Her triumphant finish saw her clinch 3rd place with an impressive time of 4:03.00, a testament to her dedication and skill on the grand stage of international athletics.
Sarah Heley Win In Finland
Sarah Healy delivered a standout performance to secure victory in the 1500m at the Paavo Nurmi Games in Turku, Finland, on June 13, 2023, Tuesday evening.
Demonstrating remarkable strategic acumen, the 22-year-old Dubliner adopted a patient approach for the initial three laps before seizing control.
As the race entered its final stretch, she skillfully outpaced her rivals, mustering an impressive finish that clinched her maiden win at a Continental Tour Gold meeting.
Crossing the finish line with a time of 4:03.85, Healy managed to edge out her competitors, Italy's Gaia Sabbatini and Britain's Ellie Baker, in a gripping photo finish.
Reflecting on her performance, she commented, "It went out slower than I expected and I was behind the pacemaker, I wanted a nice even race but in the second half I just thought about winning it," she said. "I went for it with 300m to go and just hung on."
During this year, Healy transitioned to coaching under the guidance of Trevor Painter in Wigan, where she established her base after concluding her final exams at UCD.
Painter, renowned as the coach of British 800m standout Keely Hodgkinson, has facilitated a more supportive training environment for Healy, whose decision to switch coaches was driven by a desire for enhanced training partners and a more communal setup.
The shift notably boosted her confidence and training intensity.
Sarah Lavin showcased her mettle in the 100m hurdles heat, registering a commendable time of 12.87.
However, her fourth-place finish in the final, where she clocked 12.94, left her somewhat unsatisfied.
Lavin's performance of 12.86 in Poland served as a promising indicator of her form leading up to the impending World Championship.
Meanwhile, Thomas Barr's performance in the 400m hurdles fell below his usual standards, with the 2016 Olympic finalist securing fifth place with a time of 49.50.
The toll of extensive travel and a demanding race schedule was apparent in Barr's performance, as he mentioned feeling fatigued and somewhat flat.
Despite the challenges, Barr expressed his anticipation for returning to rigorous training following his participation in the European Games in Poland.