Shailene Woodley, the superstar of the young adult movie "The Fault in Our Stars" and "Divergent," is the soon-to-be wife of Aaron Rodgers.
Shailene Diann Woodley is an activist and actor from the United States.
Not only that, but she is also an environmental activist and a member of the 'Our Revolution' political action organization.
Since 2020, Woodley has reportedly been in a relationship with NFL quarterback Aaron Rodgers.
During Aaron's acceptance speech for the league's MVP award at the NFL Honors event in February 2021, Rodgers addressed his "fiancée," hinting that he was engaged but not to whom.
However, later, Woodley revealed her engagement to Rodgers on The Tonight Show, starring Jimmy Fallon, on February 22.
Let's learn more about the beautiful fiancee of Aaron Rodgers, Shailene Woodley, and about her life.
Shailene Woodley: Quick Facts
| | |
| --- | --- |
| Full name | Shailene Diann Woodley |
| Nickname | Shai, Shaileney Beany |
| Birthdate | November 15, 1991 |
| Birthplace | San Bernadino, California, United States |
| Residence | Unknown |
| Nationality | American |
| Ethnicity | Multiracial |
| Religion | Unknown |
| Horoscope | Scorpio |
| Age | 31 years old |
| Father's name | Lonnie Woodley |
| Mother's name | Lori Woodley |
| Sibling | Tanner Woodley |
| High School | Simi Valley High School |
| College | Unknown |
| Height | 5'8" (173 cm) |
| Weight | 60 kg (123 lbs) |
| Hair Color | Light Brown |
| Eye Color | Green |
| Eye Color | Hazel Brown |
| Tattoo | None |
| Body Measurements | 32-25-36 inches |
| Profession | Actress & Activist |
| Marital Status | Engaged |
| Fiance Name | Aaron Rodgers (2020 – present) |
| Children | None |
| Active | 1999-present |
| Net Worth | $12 million |
| Merch | Movies, Poster |
| Social Media | Instagram, Twitter |
| Last Update | November, 2023 |
Shailene Woodley: Early Life and Education
Shailene Diann Woodley, the famed Actress, was born in San Bernardino, California, to parents Lori Victor and Lonnie Woodley on November 15, 1991.
Lori, her mother, is a middle school counselor, whereas her Father, Lonnie, is a principal. She was raised in Simi Valley, California, alongside her younger brother Tanner.
At the young age of four, Shailene Woodley started modeling and doing commercials while attending regular school.
She began attending acting classes with Anthony Meindl when she was five years old. Later, after finishing primary school, she went to 'Simi Valley High School.'
The teenage years are seen as a crucial time for all. For example, Shailene had a terrible time in high school because she got involved with the wrong crowd and began drinking.
However, with the help of her parents, she was eventually able to limit her alcohol intake.
Shailene Woodley developed Scoliosis, a sideways curvature of the spine, at the age of 15.
As a result, she had to wear a plastic brace from her chest to her hip. Luckily, it was discovered early on, and no harm was done.
A Glimpse into Shailene Woodley's Career
The beginning of Shailene Woodley's Career
In 1999, Woodley made her acting debut in the television film Replacing Dad, where she had a small role.
With the role, she began appearing in minor television parts in The District and Crossing Jordan. In the latter, she played a 10-year-old version of the titular character played by Jill Hennessy.
As a result, Woodley was nominated for a Young Artist Award for Best Leading Young Actress in a TV Movie, Miniseries, or Special for her performance.
On television, Shailene Woodley also played young Kaitlin Cooper on The OC and Felicity Merriman in Felicity: An American Girl Adventure (2005).
Another Young Artist Award nomination came her way, this time for Best Performance in a TV Movie, Miniseries, or Special.
Deshaun Watson Daughter Bio: Mother, Wife & Siblings >>>
Following that, Woodley was featured in several guest appearances on TV shows such as Everybody Loves Raymond, My Name is Earl, C.S.I: NY, Close to Home, and Cold Case.
The ABC Family sitcom The Secret Life of the American Teenager (2008–2013) starred Woodley as Amy Juergens, a 15-year-old girl who discovers she is pregnant.
It became one of ABC Family's most-watched telecasts during its five-season run, which spanned over 121 episodes.
Film debut and rise in her career
Woodley made her first feature film debut in 2011 with The Descendants, in which she portrayed Alex, Matt King's problematic elder daughter.
The critics of her performance were well-received, which led Woodley to be nominated for a Golden Globe for Best Supporting Actress in a Motion Picture.
Similarly, she also won the Independent Spirit Award for Best Supporting Female for her performance.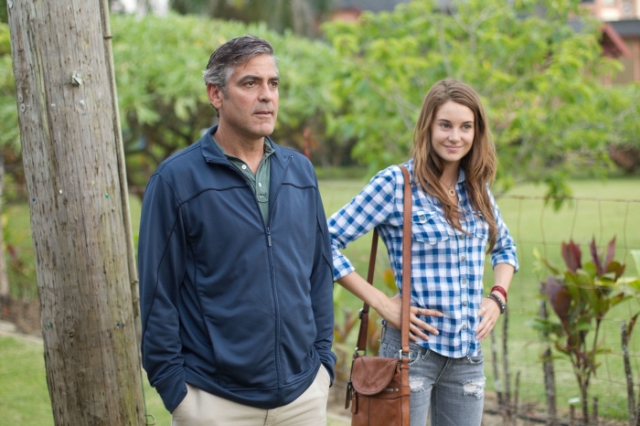 She was also selected as one of the "Most Beautiful at Every Age" in 2012. Likewise, Nylon's "Young Hollywood Issue" named Woodley one of the "55 Faces of the Future."
Later, Woodley played Aimee Finecky, an innocent, bookish adolescent dating the charismatic, carefree high-school senior in Tim Tharp's novel The Spectacular Now (Miles Teller).
As a result, critics praised her depiction of Aimee, including Betsy Sharkey of the Los Angeles Times.
Likewise, Woodley also earned the Independent Spirit Award for Best Female Lead at the 2013 Sundance Film Festival. In addition, she won the Special Jury Award for Acting with Teller.
In 2014, Shailene Woodley made her feature film debut as Beatrice "Tris" Prior in Divergent, a film adaptation of Veronica Roth's best-selling young-adult novel of the same name and the first installment in The Divergent Series.
Divergent was a financial success and debuted at number one at the box office on its first weekend.
As a result, Divergent was a commercial triumph, debuting at number one at the box office on its opening weekend.
In 2014, Woodley was featured in The Fault in Our Stars, a cinematic version of John Green's novel of the same name, playing Hazel Grace Lancaster.
Subsequently, the picture was a huge hit, making more than $307 million worldwide.
Thus, for her role as Hazel, she earned the 'Hollywood Film Award for Hollywood Breakout Performance.
Shailene Woodley's Additional work in cinema and television
Later, in 2015, Woodley returned to the role of Tris in The Divergent Series: Insurgent, the sequel to The Divergent Series.
Despite receiving a more unfavorable critical reaction than the last picture, Insurgent was an economic success, grossing $295.2 million worldwide in its first weekend.
In the series' penultimate film, Allegiant, she reprised her role (2016).
However, on the other hand, the picture received mixed reviews from reviewers and was a box office flop.
Later, Woodley took a year off from filmmaking starting in 2015, claiming in a subsequent interview that she "had reached a wall with acting."
Woodley also appeared in HBO's Drama series Big Little Lies as a sexual assault survivor from 2017 to 2019.
Subsequently to her work, she was nominated for an Emmy and a Golden Globe in 2017 for Best Supporting Actress in a Limited Series or Movie.
Ruby Riott Bio: Early Life, Career, Boyfriend & Tattoos >>>
Similarly, she also won Best Performance by an Actress in a Supporting Role in a Series, Limited Series, or Motion Picture Made for Television.
Likewise, during the 2018 Deauville Film Festival, Woodley won the Rising Star Award.
Later, in 2021, she featured alongside Jodie Foster, Tahar Rahim, and Benedict Cumberbatch in the real-life Guantanamo Bay thriller film The Mauritanian.
Shailene Woodley's involvement in Activism
Woodley is an outspoken environmentalist and climate change campaigner. In 2010, she and her mother co-founded All It Takes.
It was a youth leadership program that taught young people empathy, responsibility, and purpose to foster positive change for all and the environment.
Similarly, Woodley opposed the Dakota Access Project, an underground petroleum transportation pipeline, in 2016.
However, she was arrested in Saint Anthony, North Dakota, in October for criminal trespassing. She pled guilty and consequently received a one-year sentence of probation.
Shailene Woodley joined the board of Our Revolution, a political group that aims to educate people about problems, in mid-2016.
Francisco Lindor Mother: Maria Serrano Bio & Family >>>
It encouraged people to participate in politics and seek to organize and elect progressive leaders.
Woodley also received the Entertainment Industry Environmental Leadership Award for co-founding All It Takes in 2016 at the 20th Anniversary Global Green Environmental Awards.
At the 26th Annual Environmental Media Association (EMA) Awards in October ward.
Woodley joined Greenpeace as an Oceans Ambassador in July 2019. Shailene went on a three-week expedition to the Sargasso Sea to study the impact of plastics and microplastics on marine life.
She also documented the importance of this unique ecosystem for protection under a new global ocean treaty currently being negotiated at the UN.
Shailene Woodley: Net Worth
The American Actress Shailene Woodley's projected net worth in early 2022 is $12 million. However, most of Woodley's earnings are through her brilliant presence on screen.
With each passing year, her prominence on the screen grows. As a result, we may anticipate an increase in her net worth.
Similarly, we anticipate seeing her in several new series in the coming years.
Who is Shailene Woodley's fiance?
Green Bay Packers quarterback Aaron Rodgers, 37, announced his engagement in 2020 on the night of the Super Bowl without revealing his partner's identity.
Aaron Rodgers' wife-to-be was revealed to be none other than Actress Shailene Woodley only a few days later.
The Packers drafted him first overall in the 2005 NFL Draft. He earned Super Bowl MVP honors in 2010 after leading them to a victory against the Pittsburgh Steelers in Super Bowl XLV.
In 2011, he was elected Associated Press Athlete of the Year, and the Associated Press named him league MVP in 2011, 2014, and 2020.
Rodgers ranks third in the NFL's all-time regular-season passer rating list, with a lifetime passer rating of over 100 (the first to do so).
Similarly, he also had the highest passer rating, greatest touchdown to interception ratio, and lowest passing interception % in the league's history.
Rodgers has also won the ESPY Award for Best NFL Player four times.
Likewise, Rodgers has a minority ownership position in the Milwaukee Bucks of the National Basketball Association (NBA).
As a result, he was considered an NBA Champion when the Bucks won the NBA Finals in 2021.
How did the couple meet?
As they moved in together during COVID, the couple began dating in the summer of 2020, away from the public's prying eyes.
After collecting the 2020 AP Most Valuable Player award in February, Rodgers announced his relationship milestoPhotographershers saw the couple boarding a private aircraft in Costa Careyes, Me that winterxico.
The couple had kept their relationship and engagement a secret until this year, so both appearances were uncothem.
Woodley announced she and Rodgers are getting married on The Tonight Show in March 2021.
The proposal happened "a while ago," according to the celebrity, but it was kept a well-guarded secret until February when the quarterback casually revealed the news.
She chuckled as she said, "I've been reading it too. We are, indeed, married. So it isn't new information to us."
Shailene Woodley: Social Media Presence
The American Actress Shailene Woodley is quite active on her social media. One can find her on-screen updates and daily activities on her social media.
You can find the trailer of her new movie, 'the last letter from your lover,' in her recent Instagram post.
Click below to give her a follow and get to know more about her.
Instagram: 4.6M followers with 1636 followings
Twitter: 1M followers with 691 followings
FAQs
How old was Shailene Woodley in The Descendants?
Shailene Woodley was 20 years old when she played Alexandra King, the eldest daughter of wealthy Hawaiian lawyer Matt King.
Did Theo and Shailene ever date?
Even though there is no proof that Theo James and Shailene Woodley ever dated, fans of the Divergent franchise were always rooting for the two stars to get together.