Shaquille O'Neal is an NBA veteran and an entrepreneur. Everyone knows how much Shaquille loves his daughters. But what about Shaquille O'Neal's sons? What kind of a relationship does he have with his sons?
Shaq, or let us say Shaquille, in one of his interviews, mentioned that his daughters could stay in his home as long as he wanted. On the contrary, his sons would have to move out as soon as they turned 18. So, does this statement means he does not love his sons as much as his daughters?
To find all the answers to this question, stick with us till the last of this article. Today, in this article, we discuss the life of Shaq as a father of three sons and what Shaquille O'Neal's sons do for a living, so basically, we will discuss everything about his sons as much as possible.
But before we proceed with this article, it is high time we have an instant glance at the quick facts.
Shaquille O'neal's Sons | Quick Facts
Full Name
Shareef Rashaun O'Neal
Place of Birth
LA, California, United States
Date of Birth
January 11, 2000
Age
23 Years Old
Ethnicity
Afro-American
Mother's Name
Shaunie O'Neal
Education

Windward School
Crossroads School
Lousiana State University
University of California

Zodiac Sign
Capricorn
Profession
Basketball Player
NBA Draft
2022/ Undrafted
Position
Power Forward, Center
Height
6ft. 2 inches (2.08 m)
Weight
102 kg (225 lbs)
Hair Color
Black
Eye Color
Black
Social Media
Instagram, Twitter
Full Name
Shaquir O'Neal
Date of Birth
April 19, 2003
Place of Birth
LA, California, United States
Age
[Calculate_years datestring= "03/19/2003"] Years Old
Education
Crossroads School
Zodiac Sign
Aries
Mother's Name
Shaunie O'Neal
Height
6 ft. 7 inches
Weight
90 kg (198 lbs)
Hair Color
Black
Eye Color
Black
Profession
Basketball Player
Position
Forward
League
GISA
Social Media
Instagram
Full Name
Myles B. O'Neal
Date of Birth
May 8, 1997
Place of Birth
Atlanta, Georgia, United States
Age
[Calculate_years datestring= "05/08/1997"] Years Old
Education
Crossroads High School
Mother's Name
Shaunie O'Neal
Profession
Model, Disc Jockey, TV Personality
Zodiac Sign
Taurus
Ethnicity
Afro-American
Height
6 ft. 3 inches (1.92 m)
Weight
76 kg (167 lbs)
Hair Color
Black
Eye Color
Black
Social Media
Instagram, Twitter
Shaquille O'Neal Merch
Jersey, Books, Paperbacks, Funko pop
Last Update
November 2023
Shaquille O'Neal Son's | Parents
Father, Shaquille O'Neal
Four times NBA champion Shaq a.k.a. Shaquille, is a famous NBA player, a sports analyst, and an entrepreneur. The former center player was born on March 6, 1972, in Newark, New Jersey.
As a kid, Shaq was a brilliant student and was offered a basketball scholarship at Seton Hall. Shaquille's father was a drug addict and didn't care about Shaq much. So, he was raised by his stepfather, Philip Arthur, and his mother, Lucille.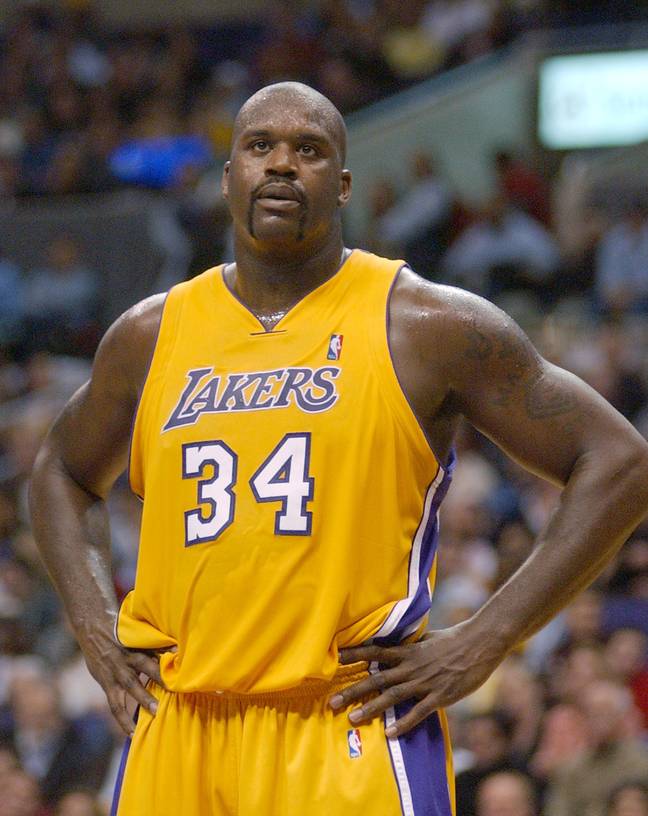 About Shaqille's career, Shaquille was a brilliant basketball player since childhood. And finally, everyone recognized his talent after he got drafted into NBA in 1992.
The NBA legend was named the best player of the week in the first week. Since then, there has not been looking back for Shaquille as he has only reached the greater height of success.
Not only is Andre Drummond a committed basketball player but also a tremendous father to his kids. Know everything about his life journey as a father of two!>>>
Today, he has a hefty fortune worth $400 million. No doubt, Shaq is living a lavish life, but it is all because of his hard work and dedication to basketball.
Shaunie O'Neal, Mother
Born on November 27, 1974, Shaunie O'Neal are Shaq's ex-wife and mother to his four kids. However, before marrying Shaq, Shaunie had a son from a previous relationship.
Shaq not only adopted the son and gave him his name but also gave him all the love he deserved. Today, the boy that Shaq adopted is known as Myles O'Neal.
Shaunie, by profession, is a film advertiser for Fox Entertainment. Apart from being a tv personality Shaunie is very much active in social work.
Shaunie and Shaq separated after five years of marriage, and the leading cause of their separation was Shaq's extramarital affair. After the divorce, Shaquille had to give $100,000 to Shaunie as child support every month.
However, Shaq and Shaunie have moved on with their lives and are on good terms. Currently, Shaunie is happily married to Keion Henderson.
Everyone knows Lamar Odom is famous for his NBA career and scandalous love life. But how is Lamar as a father? Let us unfold this chapter of his life, do check this article to know how is Lamar as a father>>>
Shaunie married in 2022, and her children stood beside her during the wedding. Her eldest son Myles helped her walk the aisle while her two other sons were standing behind and supporting her.
Shaquille O'Neal's Sons
Shareef Rashaun O'Neal
Like father like son is a perfect quote to introduce Shareef. Shareef was born on January 11, 2000, in Los Angeles as Shaq and Shaunie's first son together. Like his father, Shareef is also active in basketball and good at it.
However, in the beginning, Shareef was not interested in basketball; instead, he preferred skateboarding over basketball. While Shareef was in middle school, he participated in one basketball game, and his performance was disappointing.
After that disappointing match, on the court, he was promoted to "Prove Everybody Wrong." And guess what, he did prove everyone wrong, and with regular practice, he proved himself to be a good basketball player.
After finishing his mid-school, he joined Windward School, and he immediately caught everyone's attention after his video of playing basketball went viral. However, even after getting so much popularity, he was given limited time to play because he was a freshman.
Time passed, and he became a basketball player at Louisiana University from a high-school basketball player. However, during his period, he had to go through many ups and downs, from proving himself to be a better basketball player to some health issues and not being drafted in the 2022 NBA draft.
However, Sharee is young and still has a long way to go. So, we will update you soon after he achieves something significant in his career.
Shaqir O'Neal
In November of 2003, Shaquille and Shaunie welcomed their second son Shaquir. Shaquir is also following in the footstep of his father as he is active in basketball.
You would be surprised that Shaw was skeptical about Shaquir playing basketball. But after he realizes Shaquir's passion for basketball, he trains Shaquir personally. Nonetheless, the training that Shaquille puts Shaqir into is intense.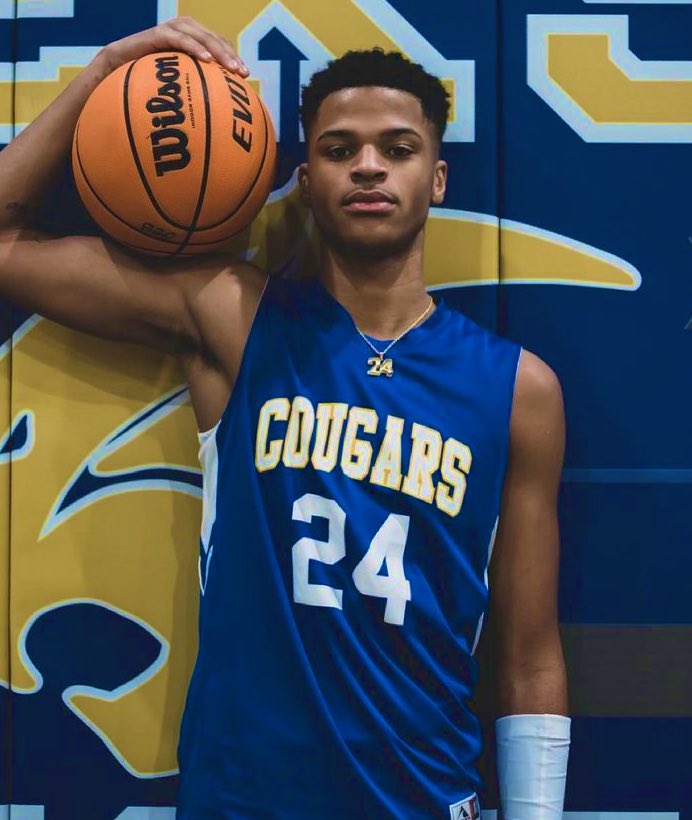 He is a shooting guard at Crossroads schools and doing great in his basketball career. Apart from basketball, Shaquir is also interested in fashion and modeling. Shaqir has joined hands with a company named boohooMAN so that he can launch his clothing line.
Besides, if we find more information after Shaqir and his achievements or future merch, we will update you soon.
Myles O'Neal
Myles O'Neal was born on May 8, 1997, to Shaunie O'Neal. However, no information has been provided about his biological father to date. Further, Myles loves Shaquille and considers him his father. On the other hand, Shaquille never treated Myles differently from his other kids. And hence, this makes their relationship more special.
Very few of you may know that Shaquille was also adopted by his stepfather. So, his love for Myles is genuine as he had gone through the same situation in the past. Now, about Myles's career, he is doing good in modeling. He chose his mother's path and became a TV personality instead of being a basketball player.
Myles was just twenty-one years old when he started walking the ramp. He has walked the ramp for well-known brands like Dolce & Gabbana, Givenchy, H&M, No21, Fendi, Alexander Wang, Chenal, Diane von Furstenberg, and many more. Besides that, Myles has a degree in acting, helping him greatly in his career.
Myles shares a good relationship with his brothers and sisters. And when Shaunie got married in 2022, all the siblings were seen together. They supported their mother and made her wedding day special.
Social Media Presence
Shaquille O'Neal's sons are famous and have made a name for themselves. All three of them have a huge fan following on social platforms.
Starting with Shareef, nearly 2.8 million people follow him on his Instagram. On his Instagram feed, we can see him sharing his basketball training, gym videos, and pictures with his friends and family. Besides, he also has a Twitter account with almost 400k followers.
He is coming to Shaquir O'Neal with almost 963k followers, nearly a million on his Instagram account. Shhaquir's Instagram feed is a treat to watch for his followers. He keeps sharing his siblings, parents, training videos, and some vacationing pictures on his Instagram handle.
Now, talking about Myles, this fashionista has around 247k followers on his Instagram account. Like his brothers, he keeps sharing pictures of his siblings, vacationing, and modeling photographs. Besides, Myles also has a Twitter account with almost 10k followers.
LeBron James is remarkably respected for his on-court mission and is coequally a committed father. Disclose everything about his fatherhood on LeBron James Kids: Net Worth, Fame & More!>>>
Apart from that, if you want to know more about Shareef Shaqir and Myles, you can find information on them all over the internet.
Frequently Asked Questions (FAQs)
Do Shaquille O'Neal's sons share good relationships?
Yes, they do. Shaquir, Shareef, and Myles are often seen sharing pictures of one another on their social media handle.
Does Myles consider Shaquille his father?
Yes, he does. Myles doesn't seem interested in knowing about his biological father. Because Shaquille loves Myles and always treats Myles as his son.
Is Shaq a doctorate holder?
Yes, he is. After retiring from NBA and after seventeen years of leaving college for the NBA, Shaq got his doctorate. He earned his doctorate in education from Barry University. So, officially we can call him Dr. Shaquille O'Neal.