Taylor Crosby is a former Canadian college ice hockey player. She was the goaltender for the women's ice hockey team of St. Cloud State University in Minnesota, United States.
As expected, Taylor comes from a family of skilled athletes. Her father, Troy Crosby, and her older brother, Sidney Crosby, are professional ice hockey players.
Sidney Crosby is noted as one of the greatest ice hockey players of all time. Therefore, it was clear that Taylor had a great role model on and off the rink.
Unlike her brother, Taylor chose a different career path after graduating from college. She completed her Master's degree, went back to Canada, and is now enjoying a quiet life.
This article will share all the details on Taylor Crosby, like her personal life, ice hockey career, and new profession.
Sidney Crosby Sister: Quick Facts
Full Name
Taylor Catherine Crosby
Nick Name
Taylor
Date Of Birth
March 16, 1996
Birth Place
Cole Harbour, Nova Scotia, Canada
Residence
Dartmouth, Nova Scotia, Canada
Age
26 years old
Gender
Female
Sexual Orientation
Not Available
Height
5'8″ (173 m)
Weight
Not Available
High School
Shattuck-St. Mary's School
University Name
St. Cloud State University
University of Pittsburgh
Horoscope
Pisces
Religion
Not Available
Nationality
Canadian
Ethnicity
Caucasian
Father's Name
Troy Crosby
Mother's Name
Trina Forbes-Crosby
Siblings
Sidney Crosby (Brother)
Hair Colour
Blonde
Eye Colour
Light Blue
Skin Colour
Fair
Marital Status
Unmarried
Partner
None
Kids
None
Profession
Officeholder
Student-Athlete
Hockey Team
St. Cloud State Huskies
Position
Goaltender
Net Worth
Not Available
Salary
Not Available
Social Media
Instagram and Twitter
Merch
Sidney Crosby's Jersey and Gear
Last Update
December, 2022
Taylor Crosby: Early Life, Family, and Education
On March 16, 1996, Taylor Catherine Crosby was born to Tina Forbes-Crosby and Troy Crosby in Cole Harbour, Nova Scotia, Canada. She has an older brother, Sidney Crosby.
Her father, Troy Crosby, was an ice hockey player. He was the goaltender for the Verdun Junior Canadiens in the Quebec Junior Major Hockey League (QMJHL).
The Montreal Canadiens selected him as the 240th overall pick in the 1984 NHL Entry draft but never got to play in the NHL.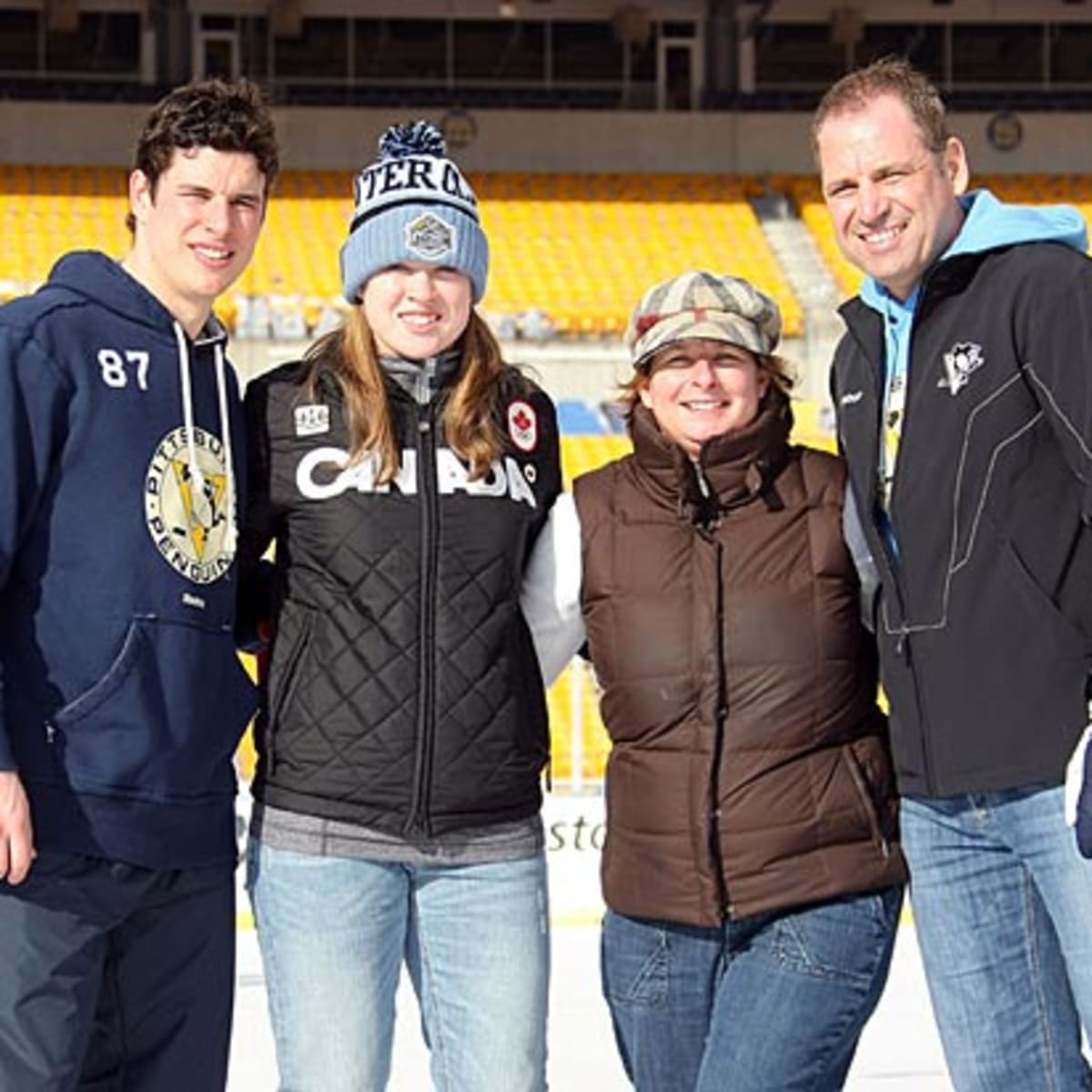 Crosby was an honor student in Shattuck-St. Mary's School in Faribault, Minnesota. She was a part of their prep ice hockey team.
Along with being a talented hockey player, she was also good at academics and got praised by her teachers all the time.
As a part of the Hockey Nova Scotia program, she was selected for the U-17 ice hockey team. In 2013, Crosby took part in the IIHF Women's High-Performance U-18 Camp with Team Canada in Sheffield, England.
After high school, she enrolled at Northeastern University in Massachusetts. However, she transferred to St. Cloud State University in Minnesota. She is a major in mass communications and a minor in business at St. Cloud State.
Taylor has a great relationship with her older brother, Sidney. They were both exceptional students in school, having both brains and brawn.
Everything There is About Mike Tyson's Daughters! >>
Taylor Crosby: Interests
Ice hockey is not the only sport that has piqued Taylor's interest.
Taylor enjoys horseback riding and playing softball. She also loves photography and has completed a course on it.
During high school, Taylor participated in the Eastern Canadian Softball Championships. In addition, she was on the Colby Sailfish swim team.
Taylor Crosby: Ice Hockey Career
In her freshman year of college, Crosby joined the St. Cloud State Huskies and appeared in three games (2015-16). Her career went off to a great start after St. Cloud State's 6-2 win over Merrimack Warriors.
In her sophomore year (2016-17), Taylor appeared in six games with four starts. She played the reserve role the following year (2017-18).
She recorded her career-best goals-against average (GAA) of 4.14 and saved percentage (0.891) as a sophomore. Likewise, another career-best moment was when she stopped 52 shots in a match against Wisconsin Badgers.
Crosby has been honored on the All-WCHA Academic Team twice in her career.
Taylor Crosby: Professional Career
When Taylor was still a senior year student at St. Cloud State, she had already started working as a Partnership Marketing Manager for the Pittsburgh Penguins.
Crosby did not turn professional after leaving the St. Cloud State Huskies. Instead, she pursued a Master's degree in Applied Behavior Analysis from the University of Pittsburgh, Pennsylvania.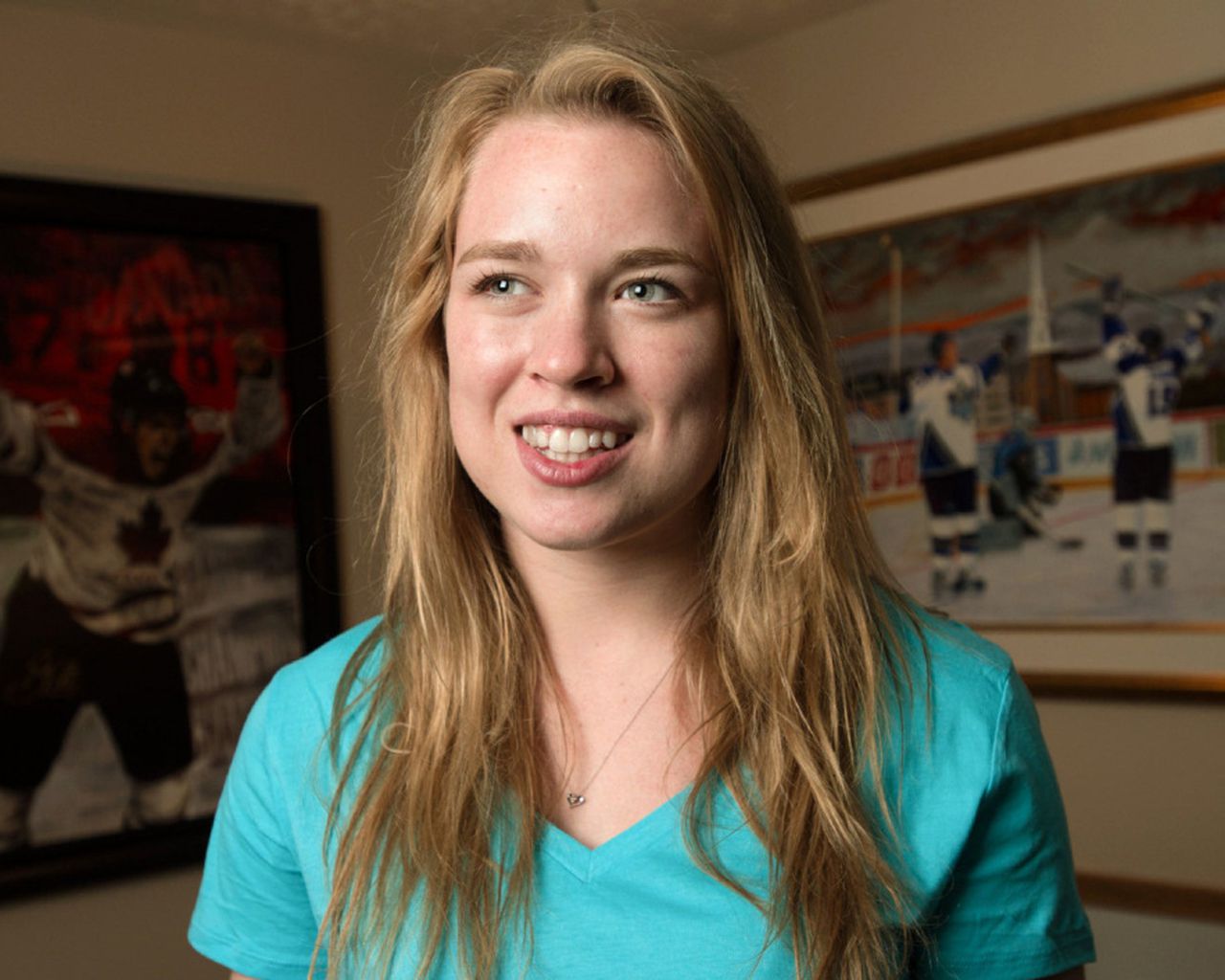 In September 2019, she began her internship at HealthyCHILD. She became a student fellow at the Office of Child Development a month later and left both organizations after graduation.
Crosby is the Group Lead at Halifax Regional Centre for Education (HRCE), located in Nova Scotia, Canada. She joined the organization in August 2021.
Taylor Crosby: Net Worth
Unlike professional players, student-athletes do not make an earning from sports. Instead, they receive scholarships and other incentives, and they are not paid with salary.
So Taylor did not have a stable source of income until she started working with other organizations. Now, she has a full-time job, but her salary and net worth are not public knowledge.
You may also like: Top 15 Best Male Archers in the World >>
Sidney Crosby Sister: Social Media Presence
Taylor Crosby is no longer interested in being in the spotlight, and she has left the fast-paced lifestyle of an athlete behind her. Her Instagram account is private, so you will not find anything there unless you know her personally.
She has left the responsibility of being the famous sibling on her older brother for the time being. However, she still loves to attend Sidney's games to cheer him on.
Instagram: 836 followers
Sidney Crosby: Why is he famous?
If you are an ice hockey fan, there is no way you haven't heard of Sidney Crosby. He is the captain of the Pittsburgh Penguins of the National Hockey League (NHL).
He played junior hockey for two years with the Rimouski Océanic, and his team won the Memorial Cup in 2005. The Penguins selected Crosby as the first overall pick in the 2005 NHL Entry Draft.
Sidney Crosby made his NHL debut in the 2005-06 season and became the youngest hockey player to reach 100 points in a regular season.
He took over the Penguins' captaincy from the 2007-08 season, becoming the youngest captain to win a Stanley Cup (2009) in the history of the NHL.
In 2017, Sidney Crosby was honored as one of the 100 Greatest NHL Players in history.
Apart from the NHL, Crosby was a part of Canada's national ice hockey team several times.
He won the World Junior Championships in 2005, the World Championship in 2015, and the World Cup of Hockey in 2016. Likewise, Crosby represented Canada in the Winter Olympics, winning gold in 2010 and 2014.
Sidney Crosby: Early Life, Family, and Education
Sidney Crosby was born on August 7, 1987, in Halifax, Nova Scotia, Canada. Crosby spent his childhood in Cole Harbour, where his younger sister, Taylor, was born.
He was two years old when he started playing hockey on his own, and a year later, he learned how to skate. His parents, Troy and Trina, were highly supportive of his dream to become a hockey player.
Sidney went to Astral Drive Junior High School but transferred to Shattuck-St. Mary's school when he was fifteen. After joining the Rimouski Océanic junior ice hockey team, he attended Harrison Trimble High School and graduated in 2005.
Sidney Crosby: Net Worth
Crosby is one of Canada's celebrated ice hockey players, and he was in the NHL Great Canadian Forwards stamp collection made by the Canada Post in 2016.
He signed an endorsement contract with Reebok that paid around $1.4 million annually for 5-7 years in May 2010. Besides that, Crosby has endorsement deals with popular brands like Adidas, Tim Hortons, and Gatorade.
His Estimated net worth is $55 million with an annual salary of $10 million.
In 2011, he bought an $800k property in Sewickley, Pennsylvania. In addition, he has another private residence in his home country, Canada, where he lives during the offseason.
Crosby had a $2.4 million mansion near Pittsburgh, but he sold the estate to the Penguins' CEO, David Morehouse, in 2011. He owns a $100k Tesla, a comfortable and not-too-flashy car for a man who owns a house by the lake in Nova Scotia.
Similar Article: Fabiano Caruana Net Worth: Endorsements & Earnings >>
Sidney Crosby: Social Media Presence
Like his sister, Sidney Crosby has kept his private life under wraps. He wants to live a regular life without getting pressured by social media to look and act a certain way constantly.
But he does have a social media account for his charity organization, the Sidney Crosby Foundation. The organization, also called the 87 Foundation, aims to bring change to the lives of disadvantaged children.
The Sidney Crosby Foundation was established in 2009, and it provides aid to other charities working toward the well-being of children.
In addition, Crosby founded his hockey school in Cole Harbour, Nova Scotia, in 2015. He continues to help children who dream of becoming future hockey players through free equipment and hockey lessons.
Instagram: 23.9k followers
Twitter: 9.7k followers
Taylor Crosby: FAQs
Who is Sidney Crosby's Sister?
Sidney Crosby's younger sister, Taylor Crosby, is a former college ice hockey player. She was the goaltender for the St. Cloud State Huskies and won two All-WCHA Academic Team.
What does Taylor Crosby do for a living?
Taylor Crosby works at the Halifax Regional Centre for Education (HRCE) in Nova Scotia, Canada. She was a student-athlete at St. Cloud State University in Minnesota from 2015-18.