As it is said, no matter what happens in life, you should never lose hope. Likewise, Sijara Eubanks never lost hope. Despite kidney failure, she recovered and is shining brighter than ever.
Sijara is a Mixed Martial Artist (MMA) as well as a UFC fighter. She fights in the women's bantamweight division of the Ultimate Fighting Championship (UFC).
Currently, Eubanks is in the 15th position in UFC's women's bantamweight ranking. This is a great achievement for her as she joined UFC only in 2017.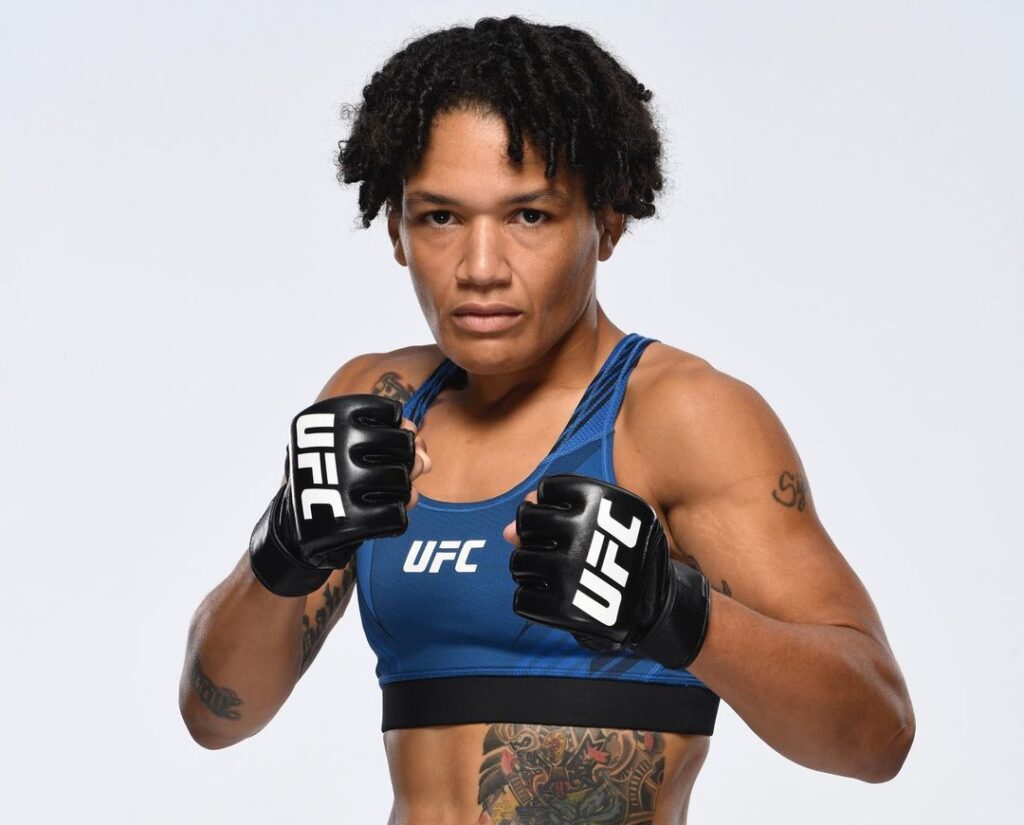 In a concise period of time, Eubanks has made her presence remarkable. Indeed, she has a good fan base, is earning well, and living her best life.
However, life has not always been easy for Eubanks. She had to face many problems to be in the position she is in today. And undoubtedly, she deserves to be there.
Today, we dive into the life of Sijara Eubanks. Here we will discuss her early life, age, net worth, career, personal life, and many more.
But first, let's have an instant look at the quick facts.
Quick Facts:
Full Name
Sijara Eubanks
Birth Place
Springfield, Massachusetts, United States
Birth Date
April 27, 1985
Religion
Unknown
Nationality
American
Ethnicity
White
Father
Unknown
Mother
Unknown
Education
High School of Commerce
Morgan State University
Horoscope
Taurus
UFC debut
June 2018
Nickname
Sarj
Age
29 Years Old
Height
5 ft. 4 inches
Weight
61 kg
Sexual Orientation
Lesbian
Rank
Black belt in Brazillian Jiu-Jitsu
Hair Colour
Dark Brow
Eye Colour
Dark Brown
Per fight
$30,000
Girlfriend
Lilly Ruiz
Children
1
Trained by
Nick Catone
Affiliations
UFC
Profession
Mixed Martial Artist
Net Worth
$200k
Win-loss record
6-5
Social Media
Instagram, Twitter
Merch
Autographed Items
Last Update
March, 2023
Sijara Eubanks | Early Life, Family & Education
Sijara Eubanks was born on April 27, 1985, in Springfield, Massachusetts, United States.
However, her early life is kept secret. Nobody knows who her father or mother is. Besides, she joined the High School of Commerce and graduated from there.
After graduation, she joined Morgan State University. Surprisingly, she never talks about her early life or mentions anything about it.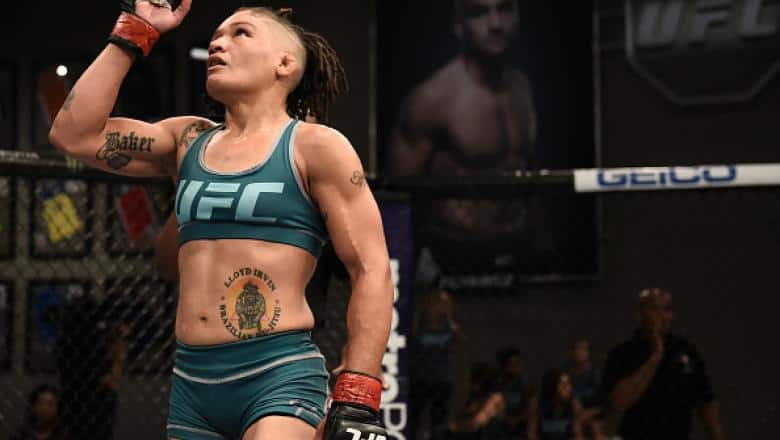 However, according to sources, it has been found that Sijara, from her early childhood, was interested in combat sports.
She even trained under several MMA trainers to pursue her career as an MMA. Indeed, Sijara is a hard-working woman, and because of that, she is in this position today.
Sijara Eubanks Career
Early Career
From a very early age, she wanted to be a fighter. To pursue her career, she went to several coaches for training.
Finally, she got the chance to compete in the International Brazilian Jiu-Jitsu Federation; her MMA career started from here.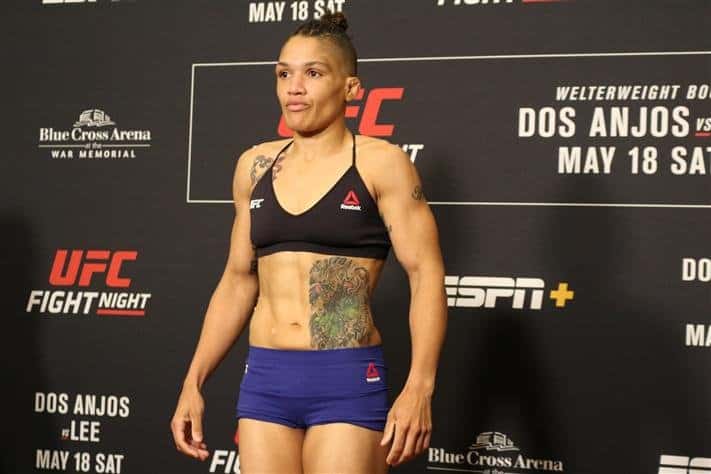 In the 2011 Grapplers Quest World Championship Finals, Eubanks secured first place in the women's No-Gi Advanced Absolute Division.
To everyone's amazement, she never lost any amateur matches. Nonetheless, she had an undefeated MMA record as an amateur.
Invicta FC
In 2015, Eubanks won her first match (professional debut) at Invicta FC against Gina Begley. Besides, she won the match via TKO.
Similarly, in 2016, Eubanks again wins her second match via TKO, which she fought against AmberLynn Orr. However, she fought her second fight for promotion.
However, Eubanks loses a match for the very first time in 2016, January 14. At that time, she was fighting against Aspen Ladd, and she loses by unanimous decision.
Nonetheless, during her Invicta FC career, she made a record of 2-2. After that, she joined The Ultimate Fighter.
The Ultimate Fighter
In August of 2017, The Ultimate Fighter announces Eubanks would join ultimate fighter at the UFC's inaugural 125-pound women's champion crowning event.
Maia Stevenson and Sijara Eubanks faced each other in the first round. However, Eubanks wins that match via submission, allowing her to move to the next level of the competition.
In the quarter-finals, Eubanks again wins the match via knockout in the first round she fought against DeAnna Bennett.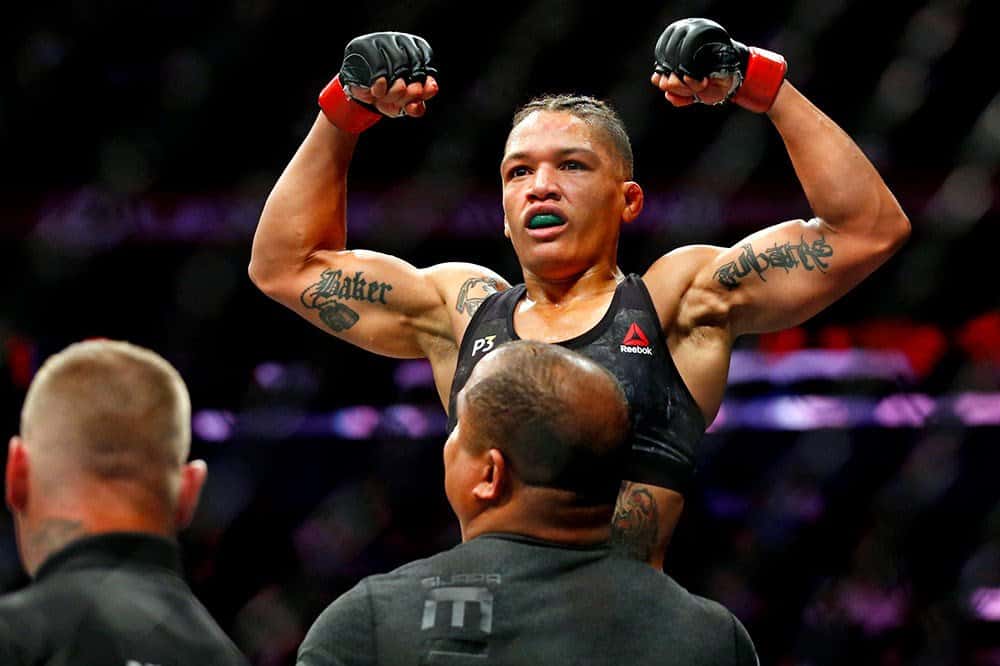 Again, in the semi-finals, Eubanks wins the match against Roxanne Modafferi after three rounds via unanimous decision.
Ultimate Fighting Championship (UFC)
Eubanks was supposed to make her UFC debut on December 1, 2017. However, due to kidney failure, she was pulled from the fight while trying to make weight.
"I was hospitalized early this morning for kidney failure, but best believe I'ma be right back training and right back after that belt."
Besides, she was facing Nicco Montano at the Ultimate Fighter Inaugural 26 Finale. Later, Roxane Modafferi replaces Eubanks for that fight.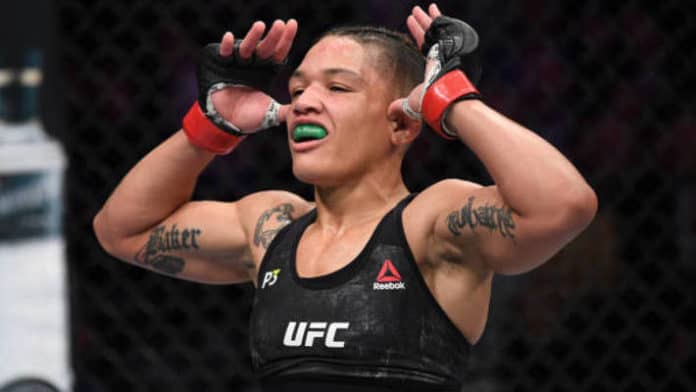 UFC Debut
Finally, after her recovery, Sijara made her first UFC debut on June 1, 2018. For her first match, she was facing Lauren Murphy. Not so surprisingly, Eubanks wins that match with a unanimous decision.
In November of 2018, for the vacant position of UFC women's lightweight Championship, a match between Eubank and Valentina Shevchenko was scheduled.
Later, that match couldn't happen as UFC canceled it in October of 2019. Later, UFC announces other fights would be the main event of UFC 230.
Besides, Valentina will be fighting for the title with Joanna instead of Eubanks. Likewise, Eubanks will continue her bout with Roxane.
Even though Eubanks wins the match against Roxxane in October, she was fined 20 percent of her purse, which later went to opponent Valentina.
However, she was made to pay because Eubanks's weight was 127.27 pounds, and to fight in a non-title fight in-weigh limit must be 126. Eubanks weighed 1.2 pounds over the limit.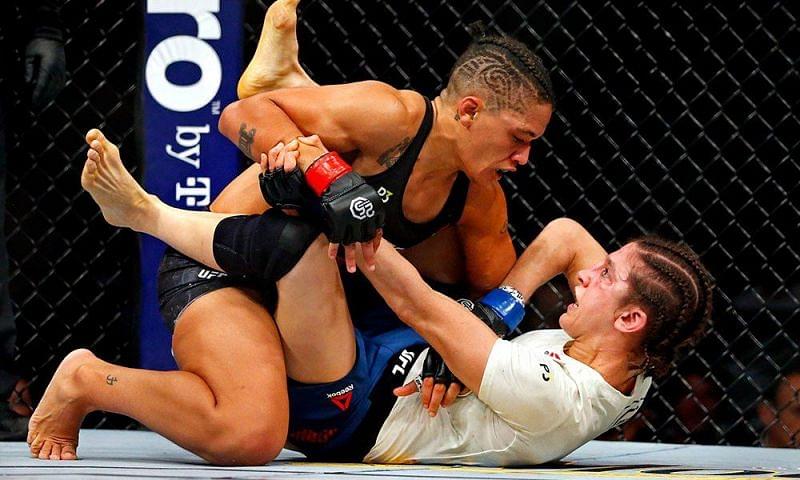 Besides, on May 18, 2019, Sijara again had a match against Ladd. Sadly, Eubank again loses the match via unanimous decision, yet she was rewarded with the Fight of the Night award.
Sijara Eubanks vs. Sarah Moras
On May 13, 2020, Sijara Eubanks faced Canada's Sarah Moras at UFC on ESPN+ 29 at VyStar Veterans Memorial Arena in Jacksonville, Fla.
Actually, the bout was to be held in April at UFC 249; however, it was postponed to the pandemic.
Apparently, their fight continued till the third round, which all covered the arrays of flaming punches and kicks.
Overall, Eubanks claimed the match with a unanimous decision (30-27 30-27 30-26). On September 5, 2020, a match between Eubanks and Macy Chiasson was scheduled.
However, Macy pulled out of the match due to a health issue. Later, Karol rosa was set to face Eubanks.
Again, on September 3, just 2 days before UFC Fight Night 176, Rosa also pulled out from the match due to her weight cut complications.
Later, Julia Avila and Eubanks faced each other in UFC Fight Night 177. Amazingly, Eubanks wins this match via unanimous decision.
However, in December of 2020, if everything goes right, Eubanks will be facing Pannie Kianzad as UFC Fight Night: Edwards vs. Chima.
Sijara Eubanks MMA Records
Her win-loss record is 6-5. However, Sijara has won 6 matches, 2 via knockout and 2 by decision.
Similarly, Eubanks has lost 5 games. Besides, she lost 0 games by knockout, whereas she has lost all 5 of her games by decision.
Professional win-loss record
11 Matches
6 Wins
5 losses
By knockout
2
0
By decision
4
5
Sijara Eubanks | Net Worth
In a concise period of time, Sijara has successfully collected a good amount of money. However, she has a long way to go as this is only the beginning.
According to sources, Sijara has a net worth of $200k. She earns $33,000 from UFC per fight.
As this is just the beginning of her career, she is given competitively less wage than other players. But it is expected that she will be paid more in the coming days.
Besides, she is already listed in the top 15 women fighters on the UFC list.
You can find the latest news, stats, fight history, photos, videos, and much more information about Sijara Eubanks on the Sherdog website.
How old is Sijara Eubanks? Age, Height & Body Measurement
At the time of writing, Sijara Eubanks is 29 years old. She was born in the United States, which makes her nationality American.
However, nothing has been disclosed about her ethnicity and religion.
Besides, she is 5 ft. 4 inches tall and weighs around 61 kg. As she is an athlete, she always has to be in proper shape.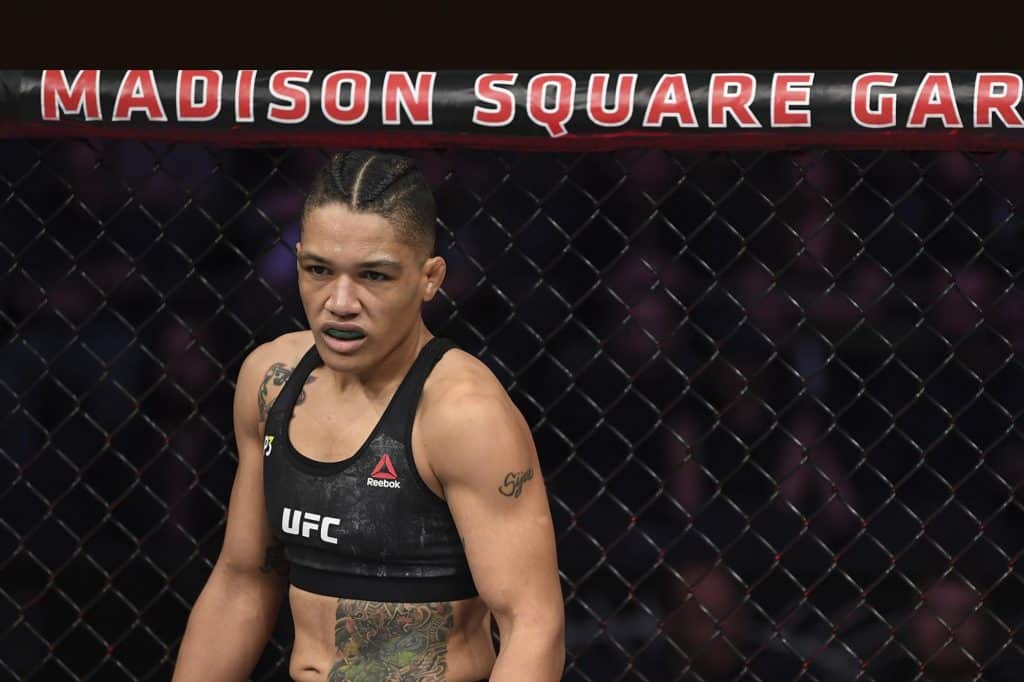 Indeed, she has a good physique. Besides, she has dark brown hair as well as dark brown eyes.
Eubanks, according to her birth chart horoscope, is a Taurus. People with this zodiac sign are strong, fierce, and determined.
Undoubtedly, Eubanks is one strong, fierce, and determined person. It is because of her dedication and determination she is successful today.
Is Sijara Eubanks transgender? Personal Life
Sijara is a lesbian and has always been open about her sexuality. She and her girlfriend Lilly Ruiz are raising a baby together.
Lilly Ruiz and Sijara have been dating for quite a long time. They both met each other in Sijara's early MMA days. They have been together since then.
Recently, Sijara is blessed with a baby; her girlfriend gave birth to the baby in April of 2017.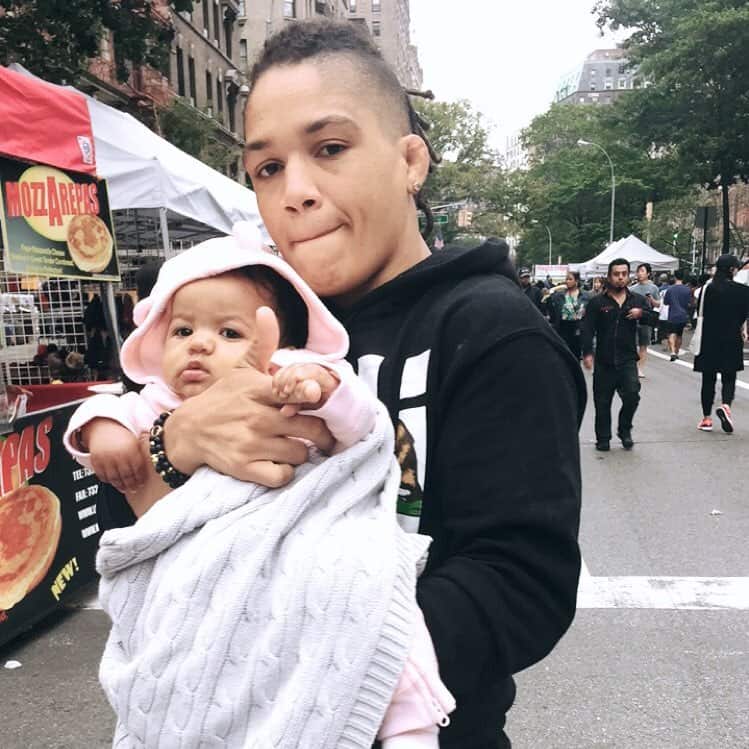 In one of Sijara's interviews, she mentions that she is happy being a mother and is loving everything about motherhood.
She adds, her baby calls her mama and her girlfriend mommy. But later, when her baby could speak, they are going to choose the names.
Sijara and Ruiz became parents through ICI procedure. Fortunately, they got an interested donor, which they liked as well. And finally, they were blessed with a baby girl.
My partner is more feminine, so people always assume she's mom, but then they see me and assume I'm a friend or something.
Surprisingly, their baby was born in the elevator in their own hallway. They remembered everything from their birth class, and Eubanks herself caught her baby for the first time.
Eubanks feels this is normal and feels blessed; she now has a family of her own.
Social Media Presence:
Instagram: 16.6k followers
Twitter: 5,649 followers
Some FAQs:
How much does Sijara Eubanks earn?
Sijara Eubanks has a salary of around $33,000 per fight.
Is Sijara Eubanks and Chris Eubank related?
No, Sijara Eubanks and Chris Eubank are not related to each other.
How did Sijara Eubanks collide with kidney failure?
Sijara Eubanks explained herself that she had been trying to cut her weight more than any other male athlete would do.
Apparently, even after all those, she couldn't reach the 125-lb limit. Following it, she had miscalculations with her weight, which led to her kidney failure.
Who won Roxy Modafferi Vs. Sijara Eubanks?
Sijara Eubanks won the fight by unanimous decision after three rounds. She faced Roxanne Modafferi at "The Ultimate Fighter: A New World Champion" on November 29, 2017.
What did Joe Rogan say about Sijara Eubanks?
Joe Rogan, who has been part of the UFC since 1997, mentioned that he has no idea who Sijara Eubanks is. Joe mentioned Sijara Eubanks saying,
"No offense, but I don't even know who Sijara Eubanks is, and I'm the commentator for the UFC."
Who is Sijara Eubanks' coach and manager?
Currently, Sijara Eubanks' coach is Mark Henry, while her manager is Ali Abdelaziz.
Did Sijara Eubanks win Bethe Correia Vs. Sijara Eubanks?
No Sijara Eubanks lost the fight via unanimous decision. She faced Bethe Correia at UFC Fight Night: Rodríguez vs. Stephens on September 21, 2019.
Whom did Sijara Eubanks fight against last in 2021?
Sijara Eubanks fought against Melissa Gatto in the UFC Fight Night 199 – Lewis vs. Daukaus event held on December 18, 2021. Eubanks had lost in the fight.