Spencer Tillman is a former professional football player who played in the National Football League. The Houston Oilers drafted him in the fifth round of the 1987 NFL Draft.
After that, he played for the San Francisco 49ers before returning to the Oilers. His NFL career was quite brief.
Nevertheless, he played in the 1989 Super Bowl with the 49ers and defeated the Denver Broncos to claim the title. Besides that, he played collegiate football for the Oklahoma Sooners.
Likewise, he led them to an Orange Bowl win in 1987 by defeating the Arkansas Razorbacks. The Sooners scored 42 goals in the game and won with a big difference as the Razorbacks only scored 8.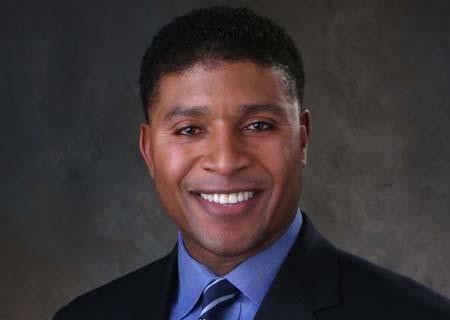 Moreover, it was the Oklahoma team's third consecutive Orange Bowl appearance. Furthermore, the former footballer now serves as a co-host in KTRK's Houston Texans Inside the Game.
Previously, he worked at CBS Sports and Fox Sports. In addition, he was the studio analyst at CBS Sports' College Football Today with sportscaster Tim Brando.
The athlete also covered the NCAA tournament for the network as a reporter. Similarly, Tillman was a sports anchor at KPRC-TV Houston for ten years and WABC-TV for two years.
Here are some quick facts before getting more details about the former NFL player turned broadcaster's life and career.
Quick Facts
| | |
| --- | --- |
| Full Name | Spencer Allen Tillman |
| Birth Date | April 21, 1964 |
| Birth Place | Tulsa, Oklahoma, the United States |
| Nick Name | Spence |
| Religion | Christian |
| Nationality | American |
| Ethnicity | African American |
| Education | University of Oklahoma |
| Horoscope | Taurus |
| Father's Name | Jack Tillman Jr. |
| Mother's Name | LaRue Helen Tillman |
| Siblings | Five Brothers and Sisters |
| Age | 58 years old |
| Height | 5'11" (1.80 m) |
| Weight | 206 lb (93 kg) |
| Hair Color | Black |
| Eye Color | Brown |
| Build | Athletic |
| Profession | Former NFL Player, Sportscaster |
| Current Network | KTRK ABC13 Houston |
| Position | Running Back |
| Active Years | 1987 – 1992 |
| Marital Status | Married |
| Wife | Rita Tillman |
| Kids | Four Daughters; Alisa, Blair, Mir, and Bailey |
| Net Worth | $3 million |
| Social Media | Instagram, Twitter |
| Merchandise | Football Card, Scoring in the Red Zone(Book) |
| Jersey Number | 33, 23, 32 |
| Last Updated | March, 2023 |
Spencer Tillman | Early Life, Family, And Education
Spencer Tillman was born in Tulsa, Oklahoma, the United States. His parents are Jack Tillman Jr. and LaRue Helen Tillman.
The athlete grew up in a home with five brothers and sisters. Growing up, the former footballer didn't have much, but they made the best of what they had.
Likewise, he shared a very close relationship with his siblings and parents. Tillman said that his parents instilled good morals in them and are grateful for his upbringing.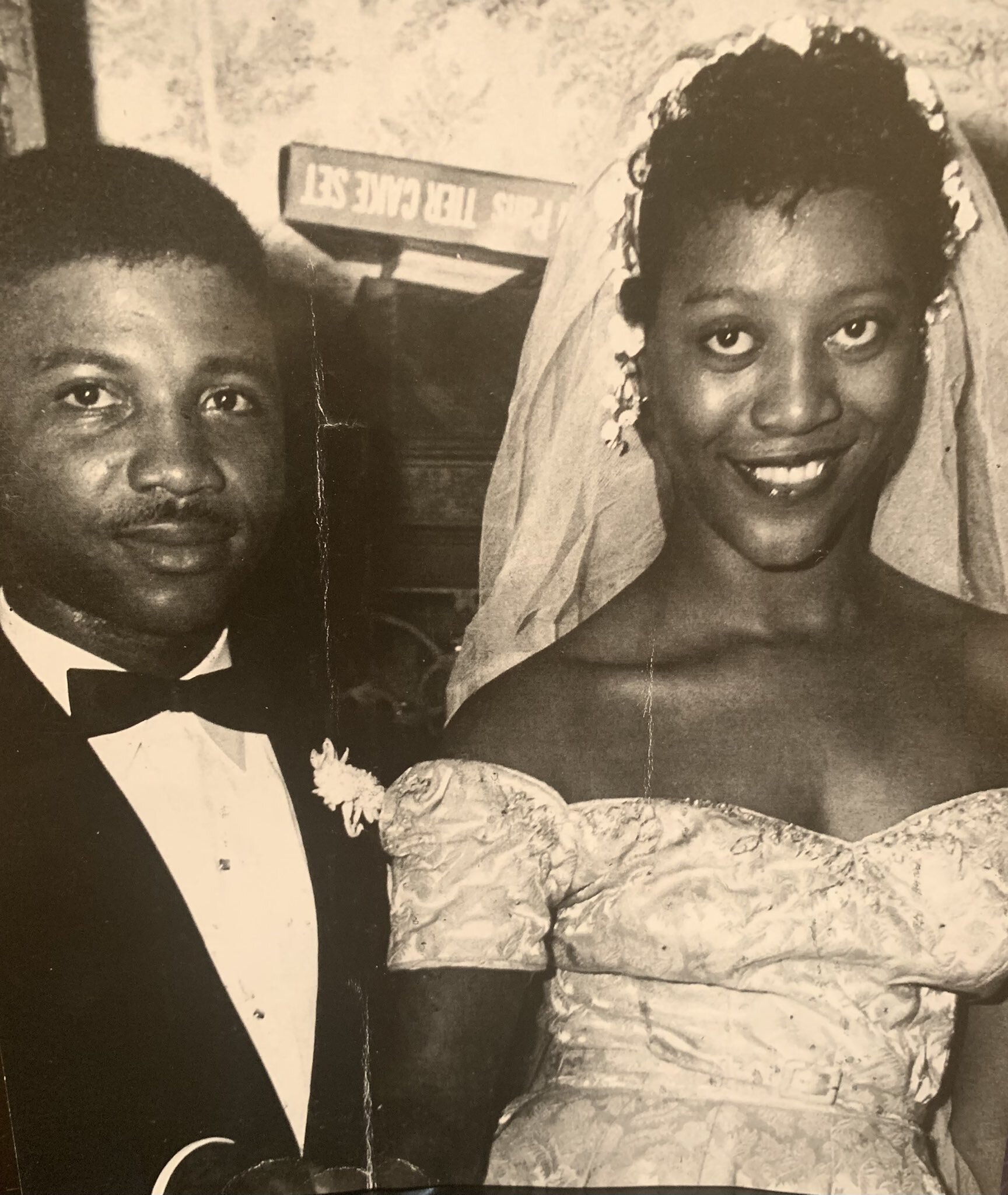 The former athlete wished for nothing more. Besides that, LaRue was a missionary, and Jack was a hard-working provider to the family.
Hence, the sports reporter learned the value of hard work and dedication early on. As a result, he was very passionate about football and showed the sport his utmost dedication and respect.
Similarly, his parents supported his career choice and always had his back through thick and thin. Moreover, Spencer thanks his mother for building his faith and hope in god.
Tragedies
However, Tillman's mother had a tough life battling diabetes. As a result of the disease, she lost both of her legs, suffered kidney failure, strokes, and eventually passed away.
Furthermore, in 2018, the former running back's father passed away and was put to rest. He shared a heartfelt message through his social media platform.
In 1992, during the peak of his NFL career, he lost his brother, Felipe, to cancer caused by AIDS. His sibling's death hit him quite hard.
Felipe was abused when he was young, and his abuser threatened to kill his entire family if he told anyone the truth. For years, he suffered silently, so Spencer makes sure he speaks up about these issues to make people aware.
Education
The anchor attended Thomas Edison Preparatory School for his high school education. Spence went to the University of Oklahoma for his collegiate football career following his graduation.
Likewise, Spence was an exceptional player for the Oklahoma Sooners. Besides that, he earned a degree in journalism and communications from OU in 1986 and 1988, respectively.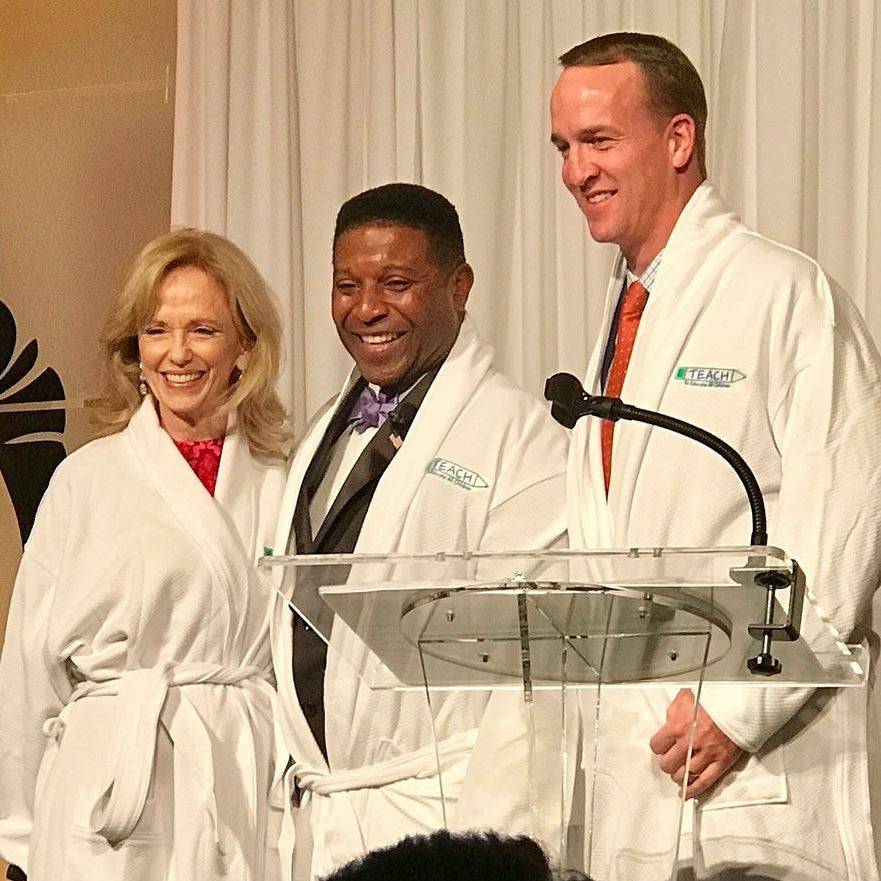 On top of that, Tillman also graduated from Harvard Business School's & NFL's Business Management and Entrepreneurial Program.
You Might Be Interested In 49ers' Cornerback, Jason Verrett 49ers' Bio: Stats, College, Injury & Contract >>
Spencer Tillman | Age, Height, And Weight
Since the anchor was born on April 21, 1964, he is 58 years old as of March, 2023.
Likewise, he is born under the zodiac sign Taurus. From what we know, Taurus people are intelligent, dependable, hardworking, and dedicated.
As a former athlete, he is very strict with his health and diet. Similarly, he leads a very active lifestyle.
Tillman is quite fit and has a toned physique. Besides that, he is 5 ft 11 in (1.80 m) tall and weighs 206 lb (93 kg).
Spencer Tillman | Football And Broadcasting Career
Collegiate Career
The former NFL player chose to play collegiate football for the Oklahoma Sooners. He was the college's All-time running back.
Furthermore, the former athlete was also the captain of the National Championship team in 1985. The Sooners had made it to the Orange Bowl three times consecutively by his senior year.
Similarly, the team had won the Big Eight Conference three times. In 1987, Tillman assisted the Sooners to the Orange Bowl title after defeating the Arkansas Razorbacks in a 42-8 game.
Likewise, he was the Most Valuable Player of the 1987 Orange Bowl. In addition, Spencer had an exceptional collegiate career with the Oklahoma Sooners.
Hence, to honor him and his contribution to college football, the sports reporter was inducted into the 2012 Orange Bowl Hall of Fame.
NFL Draft And Career
Houston Oilers
The Oilers drafted Tillman in the fifth round of the 1987 NFL Draft as the 133rd pick overall. He served as an outstanding running back to the team.
Before a game in October of 1987, the former athlete's cab driver was stricken and fell unconscious. Luckily, he was able to stop the cab quickly as he was sitting in the front seat.
Spence performed CPR on him until the help arrived, taking the driver to the hospital. Shortly after that, he played in a comeback win against the Atlanta Falcons.
San
Francisco 49ers
In 1989, the Oilers traded Tillman to the 49ers. He served the NFL team for three seasons before returning to the Oilers.
The sports reporter was the 1990 Super Bowl champion with the team. They defeated the Denver Broncos in a 55-10 game.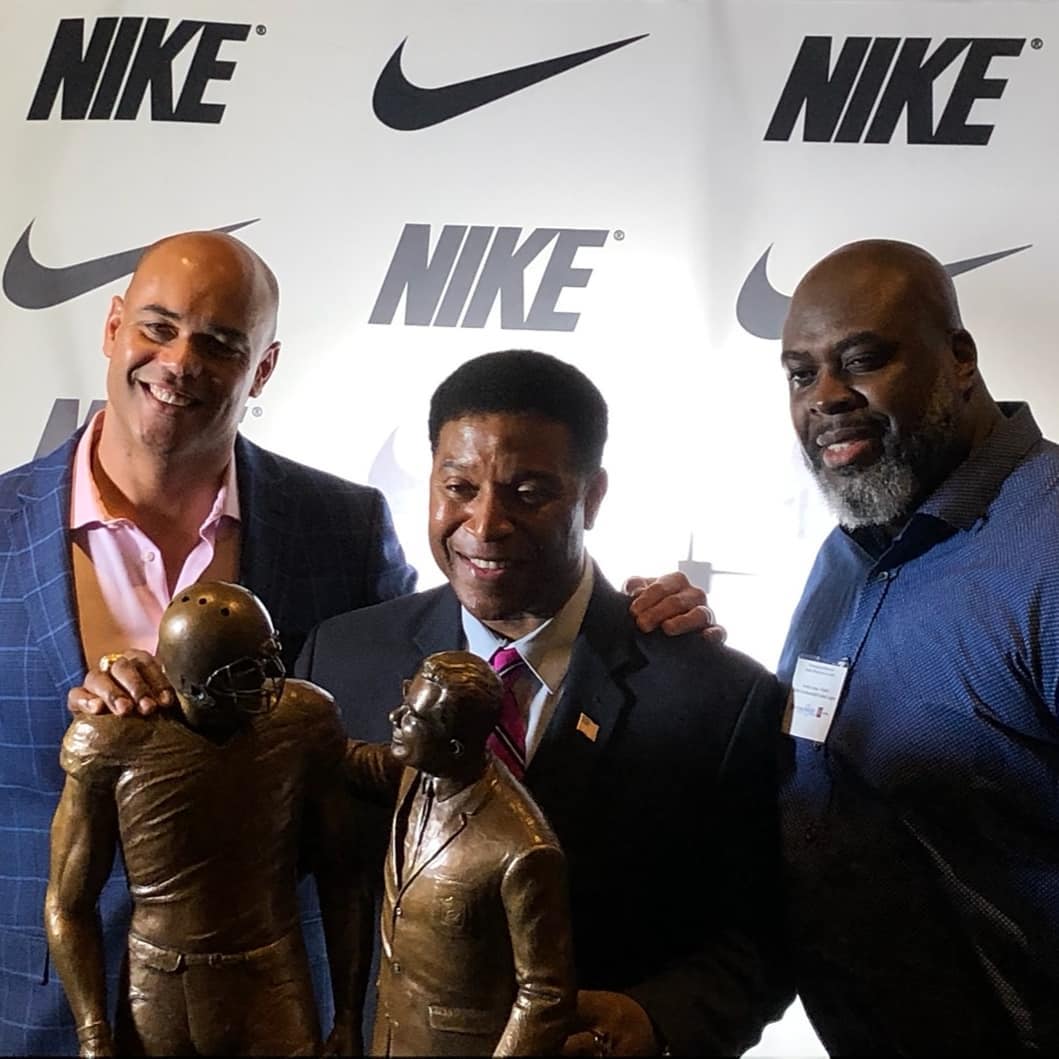 Furthermore, he was also the co-captain of the 49ers roster with the MVP Joe Montana and Hall of Famer Ronnie Lott.
However, after the 1991 NFL season, the San Francisco team traded him back to the Oilers.
Learn More About Former San Francisco Defensive Tackle Solomon Thomas Bio: Net Worth, NFL, 49ers, Draft & College >>
TV Career
Early Career
Along with playing in the NFL, Spencer served as an anchor and reporter for KPRC-TV. It was his first job in his broadcasting career. Besides that, he also hosted two radio sports-talk shows.
Similarly, the former athlete was a reporter and anchor for a radio PM magazine. Besides that, he was the voice of KGOW 1560 The Game.
He also worked at WABC-TV for two years, from 1997 to 1999, where he was a weekend sports anchor.
Don't Forget To Check Out Broadcaster Heidi Androl: Career, UFC, FOX Sports, Family & Net worth >>
CBS Sports, Fox Sports, and Current
The former NFL running back joined CBS Sports in 1999, where he worked as a lead studio analyst for College Football Today. He was paired with sportscaster Tim Brando for the show.
The two are very close friends and have remained colleagues for a long time. Moreover, the two also broadcast regional NFL games.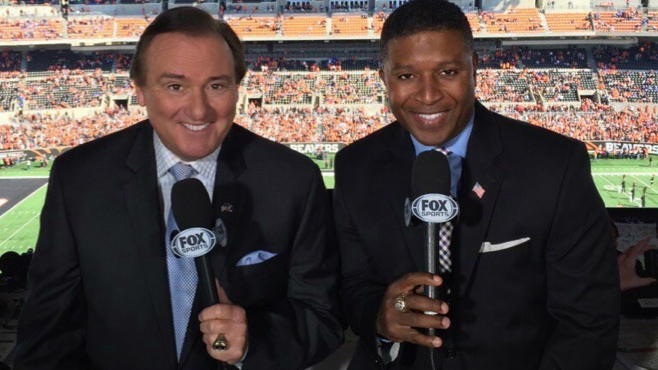 Besides that, Spencer also covered the NCAA tournament for CBS. Then, in 2015, he left CBS to join Fox Sports, where he was reunited with the play-by-play announcer and longtime colleague Tim Brando.
Furthermore, he works as a college football analyst on the network. Likewise, he is also the co-host of KTRK's Houston Texans Inside the Game.
Highlights & Achievements
1990 Super Bowl champion
Orange Bowl MVP in 1987
1983 Big Eight Football Newcomer of the Year
1982 UPI Player of the Year
Induction Into the Orange Bowl Hall of Fame in 2012
Spencer Tillman | Wife, Marriage & Kids
The former footballer is married to Rita Tillman. Both of them attended the same college. Rita used to be a pompon girl while Spencer was on the football team.
It seems like a perfect love story. However, their love story has the weirdest beginning. They got together because Rita's college roommate rejected Tillman's offer to go to a fund-raiser for the blind.
So, instead, he asked his now-wife, who agreed to go out with him, and the two ended up having the best time. They dated for two and a half-year before tying the knots.
The sports reporter was still in college when he married while his wife was a flight attendant for United Airlines. Shortly after their marriage, they had to head back to their respective lives.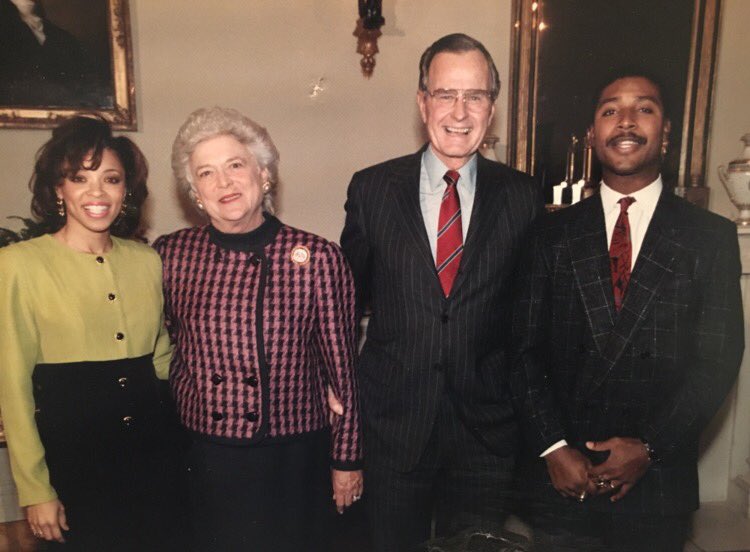 Nevertheless, the couple were very excited about their wedding and the new journey they were embarking upon. Therefore, they had a small and quiet ceremony with very few people.
The pair has been married for 35 years and has four beautiful, intelligent, and independent girls. Their names are Alisa, Blair, Mir, and Bailey.
Likewise, Tillman is also blessed with grandchildren from his daughter's kids.
All of his daughters are extremely athletic and play collegiate volleyball. Besides that, the two also had a son named Blake, who passed away as an infant.
Spencer Tillman | Net Worth And Salary
Tillman earned most of his wealth through his professional football career in the NFL and broadcasting career.
Spencer's net worth is estimated at $3 million. Likewise, Fox Sports pay him a $100,000 annual salary to work for their network.
Besides that, he is the author of a successful book called Scoring in the Red Zone: How to Lead Successfully When the Pressure Is On.
He has graduated from Havard's Business School and goes from state to state to make attractive deals. Hence, he lives a comfortable and lavish life with his wife and kids in Sugar Land, Texas.
You Might be Interested: Cairo Santos Bio: Stats, Education, Career, Net worth & NFL <<
Spencer Tillman | Social Media Presence
Instagram: 551 Followers
Twitter: 17.2k Followers
Spencer Tillman | FAQs
Where did Spencer Tillman play college football?
The sports reported played college football at the University of Oklahoma for the Oklahoma Sooners.
Did Tillman attend Michigan State University?
No, he did not attend Michigan State University. He studied at the University of Oklahoma.
Is Spencer interested in politics?
He is not interested in politics. Although he is not interested, Spencer updates himself about the hips and happening in the political world.