Sprinter Andre de Grasse has three kids, Kenzo, Yuri, and Titus, of whom Kenzo and Yuri are his biological children, and Titus is his stepson.
Born on November 10, 1994, Andre de Grasse is the most decorated male Olympian in Canadian history.
He currently holds 6 Olympic medals, one gold, two silver, and three bronze. He is also the first Canadian athlete to win medals in all three Olympic sprint events.
Due to his astounding performance, the sprinter was awarded the 2016 Lionel Conacher Award as the Canadian Press male athlete of the year.
De Grasse seems to draw a lot of inspiration from his mother Beverley De Grasse. She was also a sprinter during her high school days in Trinidad and Tobago before she moved to Canada.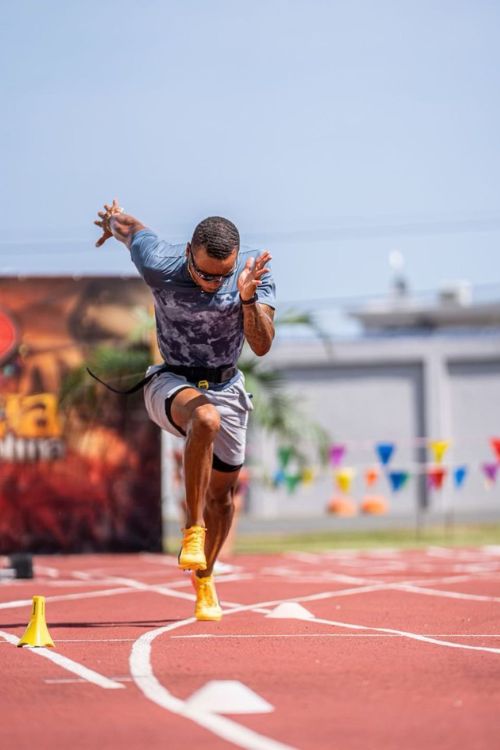 However, he wasn't mentored into this world by his mother because he liked playing a lot of basketball in his high school days. It was only after being convinced by a friend he participated in his first race.
Spectators mention that the runner's performance then was chaotic and hilarious at the same time because he ignored the starting blocks and did a standing start.
Despite clearly having no understanding of the game, he still managed to win that event.
Andre de Grasse Kids: Kenzo, Yuri And Titus
De Grasse has three kids Kenzo, Yuri, and Titus. Of the three, two are his biological children, and one is from his wife Nia Ali's previous relationship.
His stepson Titus is that of his wife's previous relationship of that with American Olympian Michael Tinsley.
But the relationship between De Grasse and Titus is said to be more of an uncle and nephew rather than stepfather-stepson, hinting that the pair are very close.
The couple's eldest daughter Yuri was born in 2018. We have a video of de Grasse with Yuri where he is seen to be getting her ready after a shower.
The athlete seems to be applying baby lotion on her, getting her inside her clothes, and talking about fatherhood.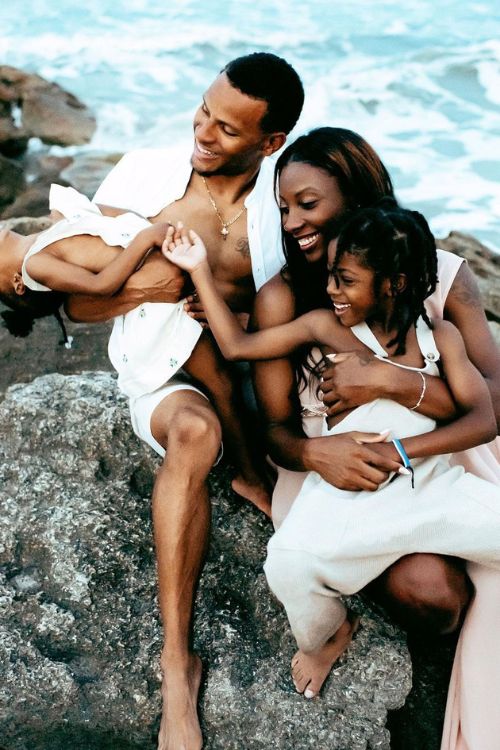 It's very beautiful, he talks about how fatherhood was hard in the beginning, but later he started getting used to and loving it.
The couple also have a second son, who they named Kenzo. They welcome Kenzo in the May of 2021, for which De Grasse did not participate in the World Athletics Relay.
Meet Andre De Grasse Wife Nia Ali
De Grasse is married to American hurdler Nia Ali who is also said to be a prominent figure in the sport herself.
He and Ali first met at the University of Southern California, where they went to school and trained on the same track.
Alie had won the 2016 Olympic Silver Medalist in the 100-meter hurdle. She also boasts an impressive Instagram following of around 123K.
She is raising three children with De Grasse, and all of them share athlete genetics. So, being raised in a runner's household, it would be no surprise if some of them are seen zooming around the tracks in the near future.
On top of being a runner, Ali is also somewhat of a fashionista. She can be seen giving fashion tips while running on her Instagram page.
The couple have equally served as an inspiration for each other and are the perfect example of how a healthy relationship should look like.