Stacy Peralta is a skateboard industry legend and visionary, best known as a member of Z-Boys and founding a famous skateboarding company, Powell-Peralta.
Peralta had remarkable contributions in shaping old-school skateboarding into modern times to create a sustainable skateboarding industry.
Peralta, along with Z-boys, is regarded as the godfathers of modern skateboarding. In addition, he is accredited for the Frontside lip to fakie trick.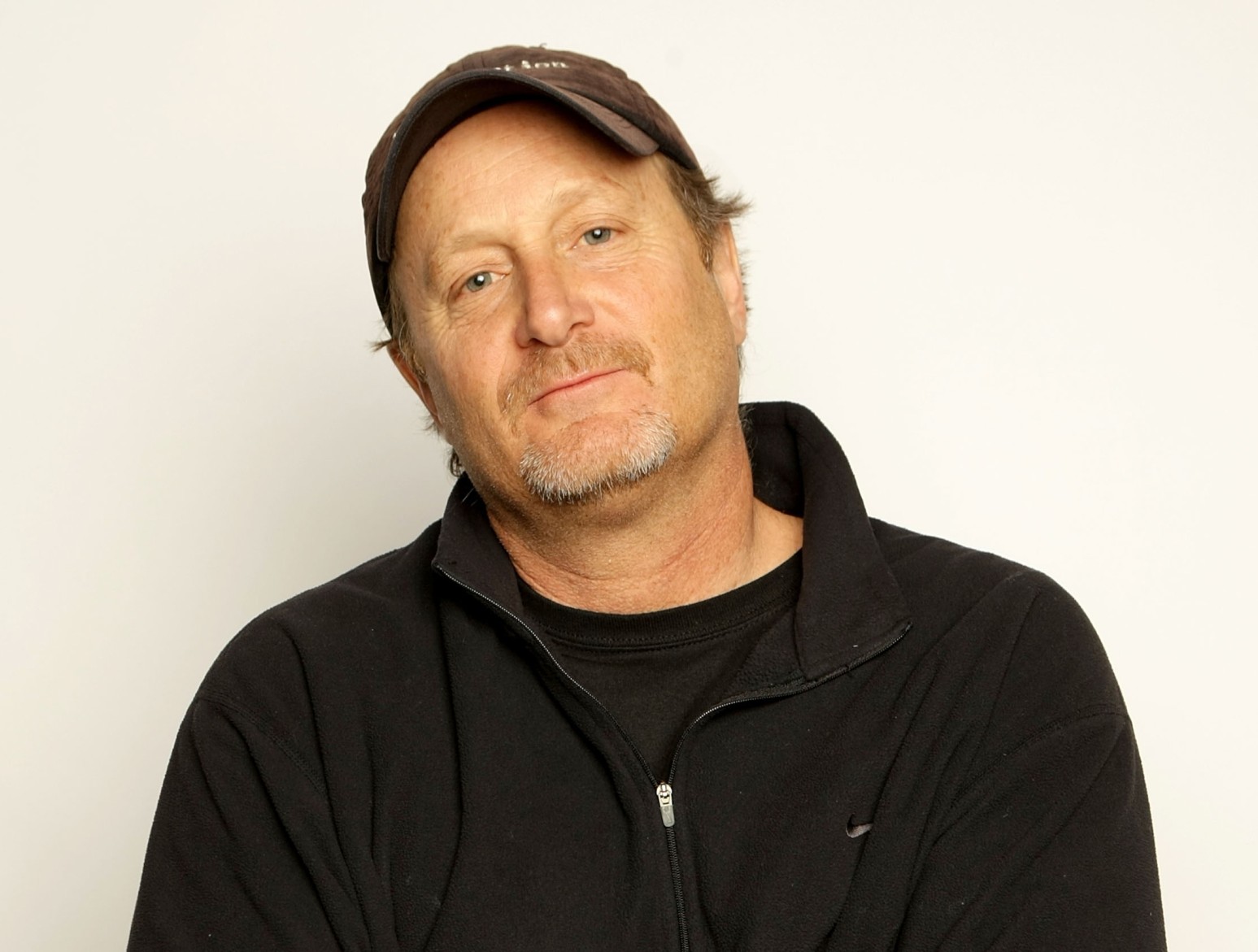 Parallelly, he is also known as an award-winning filmmaker for his 2001 documentary Dogtown and Z-Boys.
In this article, we dive into the life of Stacy Peralta. But first, let us have a glance at his quick facts.
Quick Facts
| | |
| --- | --- |
| Name | Stacy Peralta |
| Full name | Stacy Douglas Peralta |
| Nickname | Peralta, Z-Boy |
| Date of birth | October 15, 1957 |
| Age | 65 years old |
| Birthplace | Venice, California, U.S. |
| Nationality | American |
| Ethnicity | Mexican, Irish |
| Zodiac sign | Libra |
| Height | 6 feet |
| Weight | 167 lbs |
| Shoe Size | US 10 |
| Hair color | Grey |
| Eye color | Blue |
| Parents | N/A |
| Marital Status | Married |
| Wife (s) | Joni Caldwell (1989-1990), Gemma Vizor (2001-Present) |
| Children | 2; Austin Peralta (1990-2012) and Willow Peralta |
| High School | Venice High School |
| Education Qualification | High School |
| Profession | Film Director, Professional Skateboarder, Entrepreneur |
| Debut year | 1967 |
| Affiliations | Powell Peralta Company, Z-Boys |
| Net Worth | $10 million |
| Social Media | Facebook, Instagram |
| Merch | Skateboarding Items |
| Last Update | February, 2023 |
Who is Stacy Peralta?
Stacy Peralta is a famous professional skateboarder, filmmaker, and entrepreneur. The skater is best known as a member of the legendary skateboarding group Z-Boys.
Also, he is the owner of the famous skateboarding Company Powell Peralta.
In addition, Peralta has also carved his name in the film industry as an award-winning filmmaker. Stacy is well known for writing and directing popular documentary films Dogtown and Z-Boys.
Stacy Peralta | Early Life & Education
Peralta, the former skater, was born in Venice, California, on October 15, 1957. He was born to an Irish-Mexican family. Peralta's mother was Irish, and his father was Mexican.
Peralta belonged to a middle-class family. His mother worked as a personal manager for an oil firm, whereas his father was an accountant for a movie studio.
However, Stacy's parents were liberal, allowing him to pursue any career he wanted.
Stacy graduated from Venice High School in 1975. But, he did not pursue further education but focused on his skateboard career.
Diego Lainez Bio: Age, Height, Stats, Current Teams, Net Worth Wiki >>
Stacy Peralta | Career
How did Stacy Peralta start skateboarding?
Peralta started skating at seven years old. His mother was a crafty person and handy with tools. Thus, his mother used to mend his skateboards and even made him a box scooter skateboard.
Likewise, Stacy would skate around the streets as his passion. But, he thought of making skateboarding a career after meeting like-minded people.
He met Tony Alva, David Hackett, Jim Muir, Allen Saro, etc., who shared a similar passion for skateboarding.
Professional Skateboarding Career
The like-minded people formed a skateboarding and surfing club named Zephyr Surf Team in 1972. However, the team was locally known as Z-boys. Their popularity peaked after they invented pool skating and vertical skateboarding.
Peralta is credited for inventing the "Frontside lip to fakie" trick. It is a skateboarding trick that goes riding around the rim bowls of the skate parks.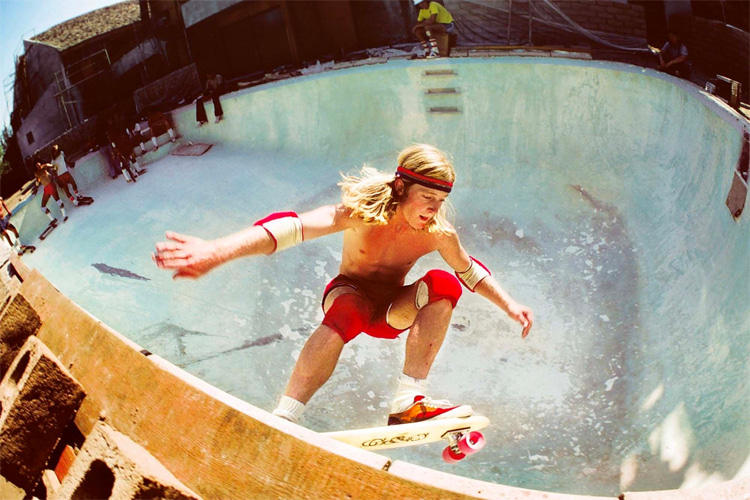 At 17, Peralta finished sixth at the Del Mar Skate contest, his first career competition. After that, his career as a skateboarder peaked.
Stacy became a skateboarding star at the age of 20. He had several international brands in his pockets. As a result, he enjoyed celebrity life with endorsements, public appearances, sponsorships, etc.
But, Stacy suffered from several wrist fractures, which considerably threatened his skateboarding career.
Nevertheless, the quick-witted skater knew about his short-term career. So, he started to look for a long-term strategy to survive in this industry.
Shortly after, Peralta left his sponsors Gorden and Smith to start a business with George Powell.
Starting Peralta Powell
At 19, Peralta joined hands with George Powell to establish one of the most recognized skateboarding companies of all time – Powell-Peralta.
Powell Peralta manufactures skateboards and other essential products required for skateboarding households. In addition, the company produces and sells skateboard decks, skateboard wheels, quad roller skate wheels, bearing, and accessories.
The duo had a strategy to capture the market. In particular, Powell was the master businessman, whereas Peralta was the brand ambassador.
Peralta used his connections and popularity at best for the company. Soon, the company became the most successful skateboarding Company.
Saquon Barkley Bio: Career, Girlfriend & Net Worth >>
Forming Bones and Brigade team
After establishing a successful business venture, Stacy wanted to form an excellent skateboard team. In addition, he wanted to make products that skaters wanted.
So, in 1979, he formed The Bones Brigade, the team of talented, handpicked skaters who revolutionized skateboarding.
Peralta wanted to take skateboarding to the streets. So, he asked Rodney Mullen to bring the skate on the roads.
Mullen was skeptical about it, given that he was a freestyle skateboarder. But, later, he shifted to street skateboarding and became the street skateboarding icon.
Leaving and Rejoining Powell-Peralta
Powell Peralta was one of the top skateboarding companies. But, later on, it had to face competition with other companies, such as World Industries, which made it hard for the company to sustain itself in the market.
The skateboarding culture slowly faded, and so did the Company's sales. Finally, at the end of 1991, Stacy Peralta left the Company to focus on his film career.
The company was then rebranded as Powell's Cooperation. But, in late 2010, Peralta rejoined the company to come back as the iconic Powell-Peralta.
Stacy Peralta | Filmy Career
Stacy Peralta produced the world's first skate video named The Bones Brigade Video Show in 1984. It starred skateboard legends, including Lance Mountain, Mike McGill, Per Welinder, Rodney Mullen, Steve Caballero, and Tony Hawk.
Also, the video promoted the Powell-Peralta products, like killing two birds with one stone.
On the one hand, Stacy was emerging as a famous director. On the other, the company Powell-Peralta's sales reached a record high. Stacy then directed Future Primitive in 1985 and produced The Search for Animal Chin.
He also had a small but impactful role in the 1985 film Real genius, where he played the commander of a fictional space vehicle in the film's opening scene.
Later, Peralta joined hands with Craig Stick to produce a documentary, namely Dogtown and Z-Boys, in 2001. It showcased the evolution of skateboarding through Z-Boys.
The 91-minute documentary won several awards and made $1.3 million.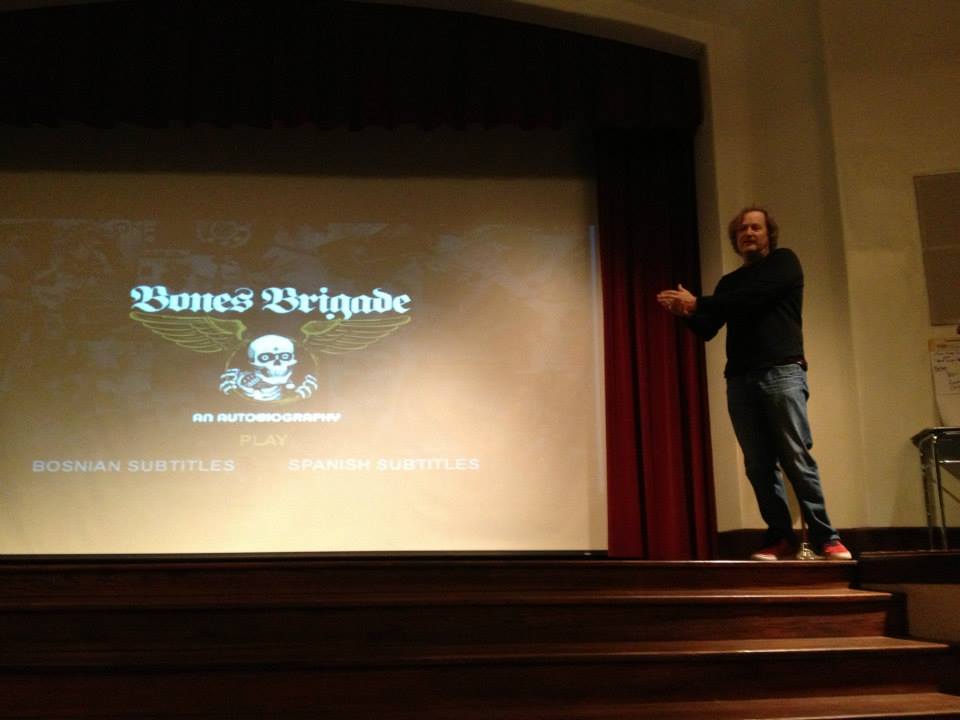 In 2004, Stacy directed Riding Giants, based on modern big wave surfing and tow-in-surfing history.
Then, Peralta directed the biographical drama Lords of Dogtown in 2005, showcasing Dogtown and Z-boys.
In 2008, he directed a documentary, Crips, and Bloods: Made in America, which focused on gang violence in L.A. Also, It provides an insight into the origin of the infamous street gangs Crips and Blood in the 1950s.
In 2012, he directed and released "Bones Brigade: An Autobiography." It featured interviews with skateboarding legends on how they inspired each other to take skateboarding to the next level.
Stacy Peralta | Art and Music
Stacy regarded skateboarding as the expression of art. He was an artistic person himself and was highly interested in the arts and music.
Peralta participated in a fundraiser for Surfrider, where he showed his artistic skills by painting surfboards in leopard print.
The surfboard was critically praised by many famous artists, including Laddie Dill.
Stacy also had his hands on music as he used to play as a bass player in some musical bands.
Erick Gutierrez Bio: Early Life, Career, Injury, Stats & Clubs >>
Stacy Peralta | Awards and Achievements
Nominated for CableACE Awards (1994)
Best Director's Award at Sundance Film Festival (2001)
Audience Award in AFI Fest (2001)
People's Choice Award at Denver International Film Festival (2001)
Independent Spirit Award at Film Independent Spirit award (2002)
Jury Award at Newport Beach Film Festival (2002)
Stacy Peralta | Personal Life & Wife
In 1989, Stacy Peralta married filmmaker Joni Caldwell. But unfortunately, their relationship did not work, and they divorced in 1999.
They had a son Austin Peralta who was just nine years when they divorced. Austin was a pianist prodigy. But sadly, he passed away in 2012 at the age of 22 due to viral pneumonia.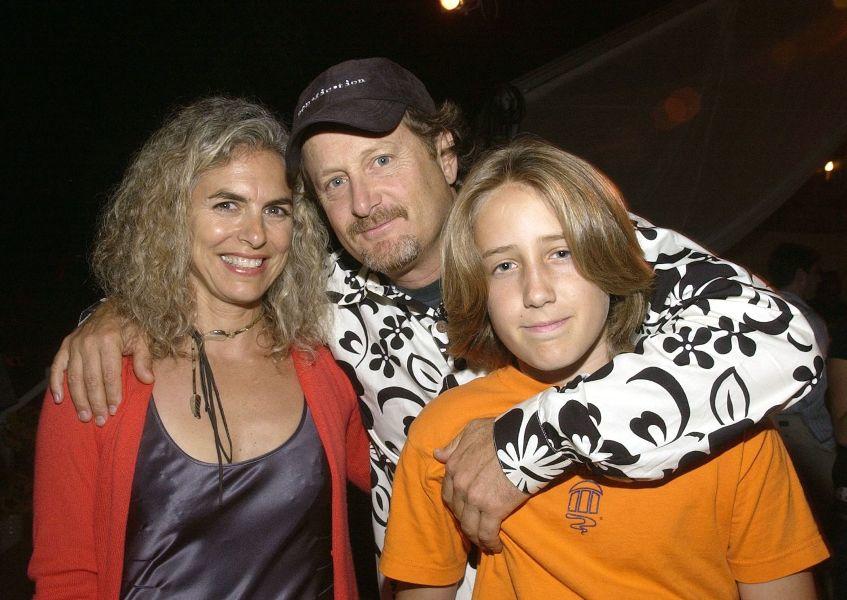 In 2001, he married Gemma Vizor and had a daughter, Willow Peralta. Stacy currently lives with his wife and daughter.
Stacy Peralta | Net Worth
The net worth of Stacy Peralta is estimated to be $10 million. He earned this net worth through his professional skateboarding, filmmaking, and business ventures.
At 20, Stacy Peralta was already making more money than his parents combined.
Being a skateboarding star, he was offered several endorsements, including Pepsi and making TV appearances. As a result, He made fortunes as a professional skateboarder.
After that, he started his own business Powell Peralta, a successful skateboarding company.
In 1978, Peralta had sold 110,000 pro model decks and earned an annual salary of $55,000 in its initial launch. Stacy's Warptail skateboard was one of the most successful models ever produced.
Apart from this, He also made remarkable fortunes as a filmmaker. His award-winning documentary, Dogtown and Z-Boys, made $1.3 million then.
Stacy Peralta | Social Media
Stacy Peralta has a vast number of fan followers on his social media. You can follow Peralta on the following accounts to have a sneak peek into his personal life.
Instagram :165,000 followers
Facebook: 93,343 followers
FAQs
Did Stacy Peralta date Tony Alva's sister?
Yes, Stacy Peralta briefly dated Tony Alva's sister Kathy Alva. But, unfortunately, it was just a romantic fling and didn't last long.
Does Stacy Peralta still own Powell-Peralta?
Yes, Stacy Peralta still owns Powell Peralta. He once left Powell-Peralta to focus more on his filmmaking career, but he reunited with the company again.
Did Stacy Peralta discover Tony Hawk?
Yes, Stacy Peralta discovered Tony Hawk, who was an amateur skateboarder back then. He helped Tony Hawk to turn his passion into a career.