Taylor Hendricks' parents, or should we say only his mom, Danielle Hendricks, raised the future NBA star by herself. The Utah Jazz player also has a twin brother, Tyler Hendricks.
Danielle Hendricks stole the show during the NBA Draft, as she looked stunning in her white dress. The mother-of-three, Danielle, raised her boys in Fort Lauderdale, Florida.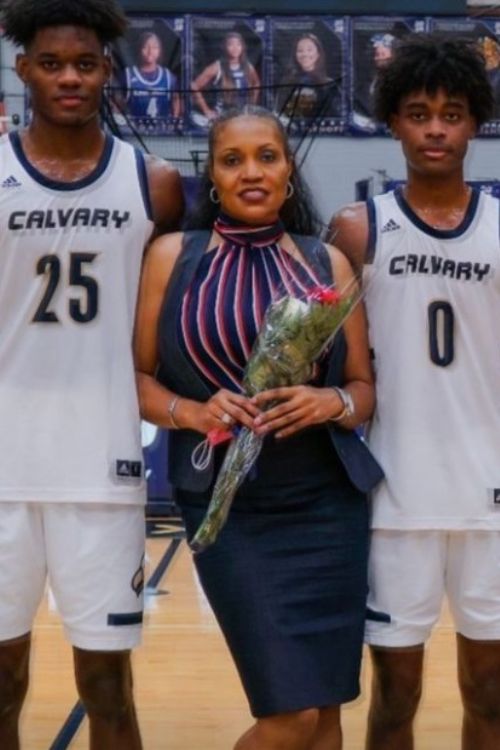 If there are two people to whom Taylor credits his success, then it's his mom and the lord above. The 6'9 forward became the first player from UCF to be drafted in the first round in the NBA.
There were many speculations about who the Jazz would select as their first-round pick, and they finally decided it would be the big man from UCF.
At Utah, Taylor will play alongside Jordan Clarkson and Lauri Elias Markkanen and can help the Jazz raise their competitive level.
Taylor Hendricks Parents: Raised By A Single Mother, Danielle Hendricks
Whenever Taylor Hendricks has mentioned his parents, he has only ever talked about his mother. His mom, Danielle Hendricks, raised Taylor and his twin Tyler by herself.
She also has an older son named Jamal Jones, whom Taylor calls the person who inspired him to take up basketball. As said by her son in many of his interviews, Danielle made several sacrifices to help her son reach this level in his career.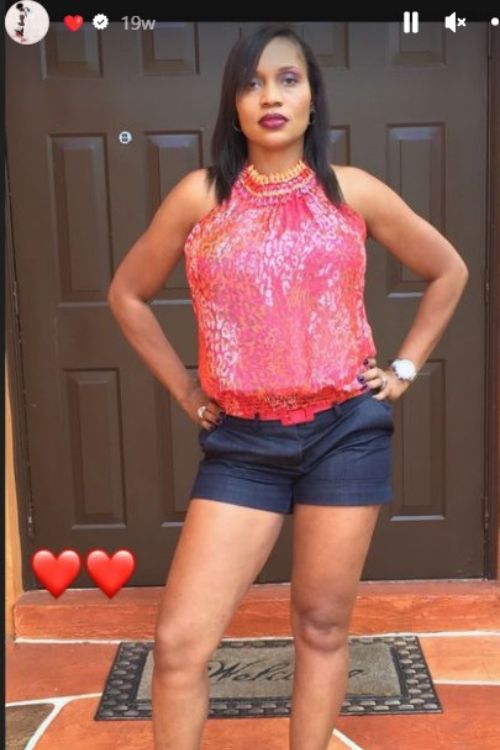 Previously, when Taylor had to decide on his college, Danielle said UCF had always been the school her sons wanted to attend.
In her interview, Danielle said Taylor and his brother played multiple sports. Danielle engaged her boys in various activities from a young age.
Taylor and Tyler were always active kids, from equestrian sports to tennis, from ballroom dances to football.
But in the end, her boys found a passion for basketball and stuck with it. And today, Tyler made sure to make his mom proud.
Danielle Becomes The Star Of The Show In The NBA Draft
Danielle and Tyler were the two family members who attended Taylor's NBA Draft. And many on Twitter couldn't resist but comment on Danielle's beauty.
After Taylor was announced as the overall No.9 draft pick, a few minutes later, Danielle was interviewed by ESPN's Monica McNutt.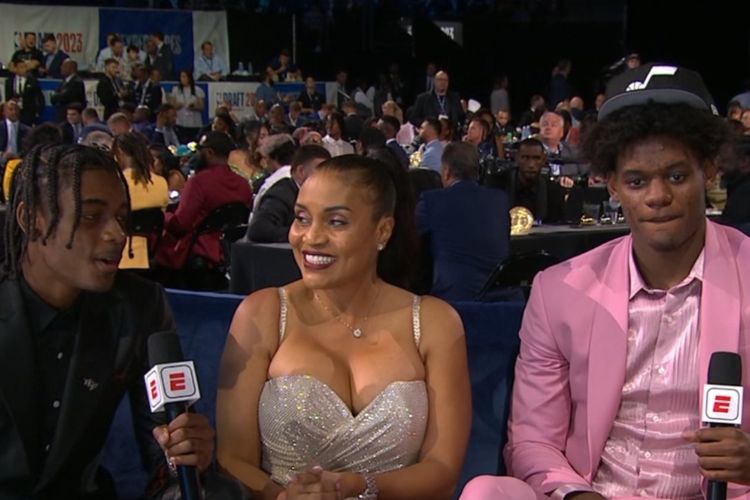 The proud mother couldn't help but praise her son's hard work. When asked by Monica if she saw this coming for her son, Danielle replied, "Absolutely. Since they were five years old, I've seen this."
"He works really hard and always puts god first. I knew this day was coming."
Danielle is available on Instagram with the username @danielle.hendricks1 but has kept her handle private.
Last year on her birthday, Taylor shared a sweet Instagram
post
for his mom. He posted a couple of throwback photos and penned a short message for his mom in the caption.
Taylor Hendricks Basketball Career So Far
Taylor and his twin brother, Tyler, began playing basketball at age five. The Utah Jazz player completed high school at Calvary Christian Academy, where he was the star player.
He led the side to two Florida 3A state championships as a junior and senior. In his senior year, Taylor averaged 15.1 points and 8.2 rebounds.
Hendricks was a nominee for McDonald's All-America and was selected for Boys Basketball Player of the Year by the Miami Herald and Fort Lauderdale Sun-Sentinel.
After receiving offers from 13 colleges, Taylor chose the University of Central Florida. In his Freshman season, Taylor lit up the stage as he played 1,179 minutes, second most in the program's history.
He led the team in scoring and averaged 15.1 points per game. He also led the team in field goal percentage with 47.8%.
As UCF won the Baha Mar Hoops Championship, Taylor was named the tournament's MVP and earned a spot on the All-Tournament Team.
Now it's up to Taylor to reach even a higher level with Utah Jazz in the NBA. And who knows, maybe his brother will join him soon on basketball's highest stage.