Taylor Rooks is an uprising American Broadcaster and Sports Journalist who now works with Turner Sports and Bleacher Report. Taylor has worked as a reporter, host, and correspondent at SportsNet New York, Big Ten Network, and CBS Sports Network for the 2016-2017 football season.
Not only is it hard to make your childhood dreams into reality, but becoming successful is equally challenging.
She has also worked as a host, reporter, and correspondent for SportsNet New York.
Likewise, at the moment, Taylor reports on Bleacher Report and Turner Sports.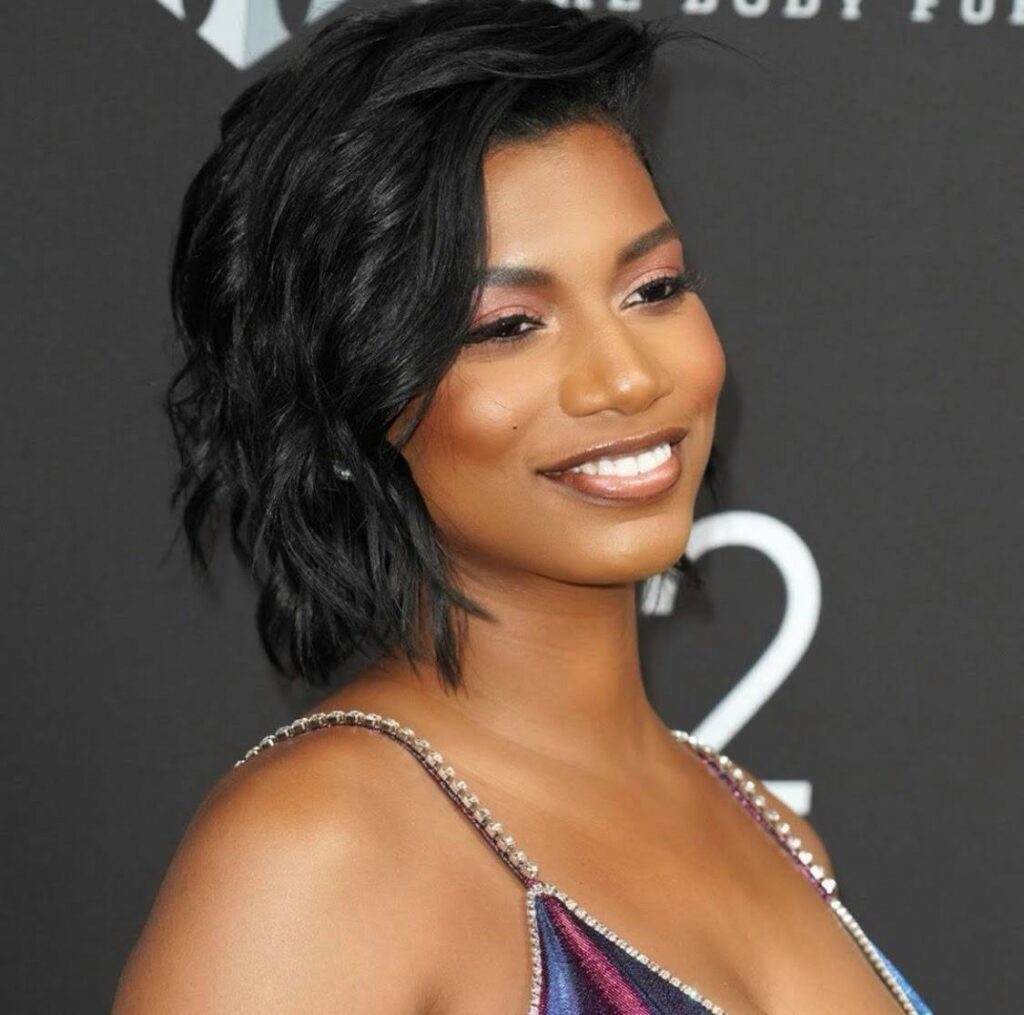 Besides, Taylor has also appeared on BTN Live, BTN Football Pregame, and Women's Sports Report. Some other networks include SNY, CBS, BTN, and others.
However, today, we will not be talking about her career only. In this article, we will briefly talk about her engaged life, marriage, family, and some other personal details.
Taylor Rooks: Quick Facts
| | |
| --- | --- |
| Full Name | Taylor Lynn Rooks |
| Birth Date | May 22, 1992 |
| Birth Place | St. Louis, Missouri, US |
| Known as | Taylor Rooks |
| Religion | Christianity |
| Nationality | American |
| Ethnicity | Black |
| Education | The University of Illinois at Urbana-Champaign |
| Horoscope | Gemini |
| Father's Name | Thomas Rooks |
| Mother's Name | Stephanie Rooks |
| Siblings | Unknown |
| Age | 30 Years Old |
| Height | 5 feet 9 inches (175 cm) |
| Weight | 59 kg (130 lbs) |
| Build | Slim |
| Body Measurements | 35-24-35 inches |
| Hair Color | Black |
| Eye color | Black |
| Profession | Sportscaster, Journalist, Reporter |
| Active Years | 2012-present |
| Marital Status | Single |
| Current Affair | Jesse Willaims (2018-19) |
| Children | None |
| Net Worth | $1 million |
| Social Media | Instagram, Twitter |
| Last Update | March, 2023 |
Taylor Rooks | Early Life, Family, and Education
The young Journalist and broadcaster Taylor Lynn Rooks was born in St. Louis, Missouri, the United States of America.
Raised in a family of athletes, Rooks is the daughter of Thomas Rooks and Stephanie Rooks.
Her father is a top-rushing leader for the Illinois Fighting Illini. From the looks of it, Rooks seems to be the only child.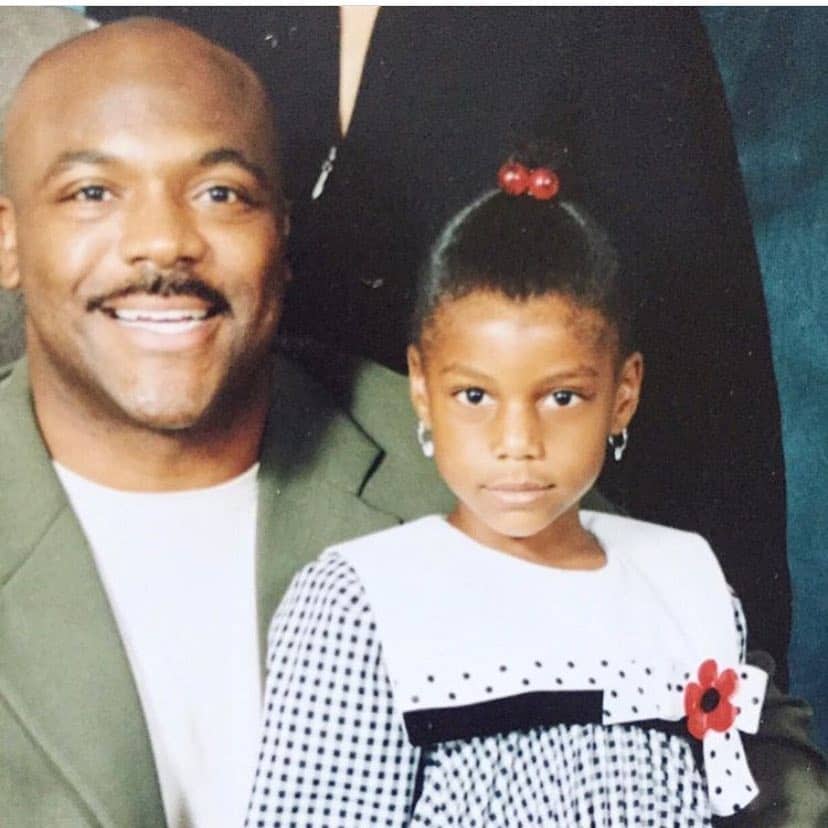 Likewise, Taylor is the niece of St. Louis Cardinals Hall of Famer Lou Brock and the niece of Marv Woodson.
Marv is the former Pittsburgh Steelers and New Orleans Saints NFL player. As for her education, Taylor attended Peachtree Ridge High School in Suwanee, Georgia.
In 2012 she graduated and enrolled at the University of Illinois at Urbana-Champaign. There she majored in broadcast journalism.
Also, Rooks is American by nationality, while her ethnicity is white. Anything other regarding her religion is known.
How old is Taylor Rooks? Age and Height
The talented Taylor has been fulfilling her role as a sportscaster since her University days.
Rooks, who has a lot of admirers, is lauded for her professional attitude and charms.
Not to mention, Taylor is 28 years old as of now. She was born on May 22, 1992, under the star Gemini.
And from what we know, the people of this sign are known to be wise, intelligent, and ambitious among their peers.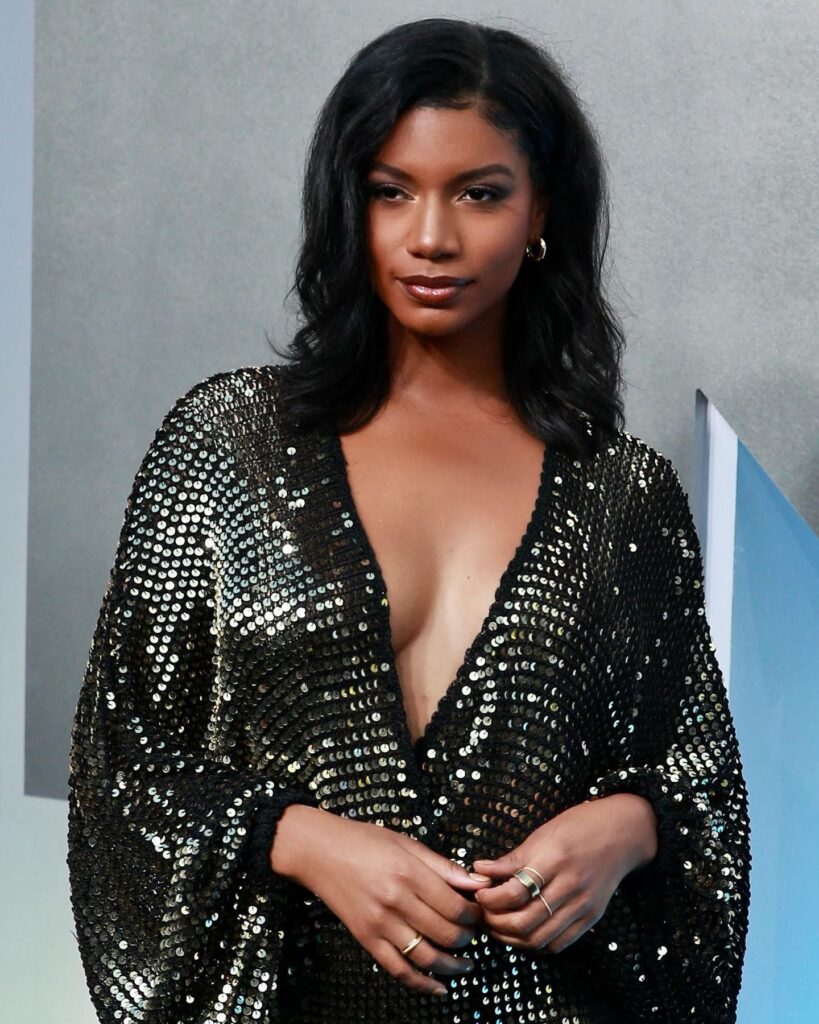 Likewise, the American sportscaster is attractive with her wavy dark curls and dark eyes. She also stands at 5 feet 9 inches (175 cm).
She weighs around 59 kg (130 lbs) with a regular diet and physical exercise.
She has a slimly built body with 35-24-35 inches Bust-Waist-Hips measurement.
We are sure she maintains her physique with an appropriate diet and exercise regime. No wonder Taylor has a slim figure admired by most women.
Taylor Rooks Net Worth | How much does she earn in a year?
The African-American Journalist who has been working as Bleacher Report and Turner Sports has accumulated a lot of fans.
Before this, she also worked for SportsNet New York and more. Rooks has gained a total net worth of $1 million thanks to her successful profession.
"Taylor Rooks Net Worth is Estimated to be around 1Million"
Likewise, according to reports, Taylor earns around $100k solely from her salary as a Journalist.
Just in her 20s, Rooks has a promising career ahead, and we are sure with time, she will make more than the current amount soon enough.
With her impressive income, Taylor now lives a lavish life where she goes to exotic locations for her getaway.
However, she has yet to reveal her total assets and income for public knowledge.
Who is Taylor Rooks's husband? Personal Life
Although there are no current reports on her affair, it is unlikely that Rooks, gorgeous in boots, is single at the moment.
This attractive lady is, in fact, dated Jesse Williams, who is a talented American actor, director, producer, and activist.
You probably know him as Dr. Jackson Avery from the popular ABC series Grey's Anatomy.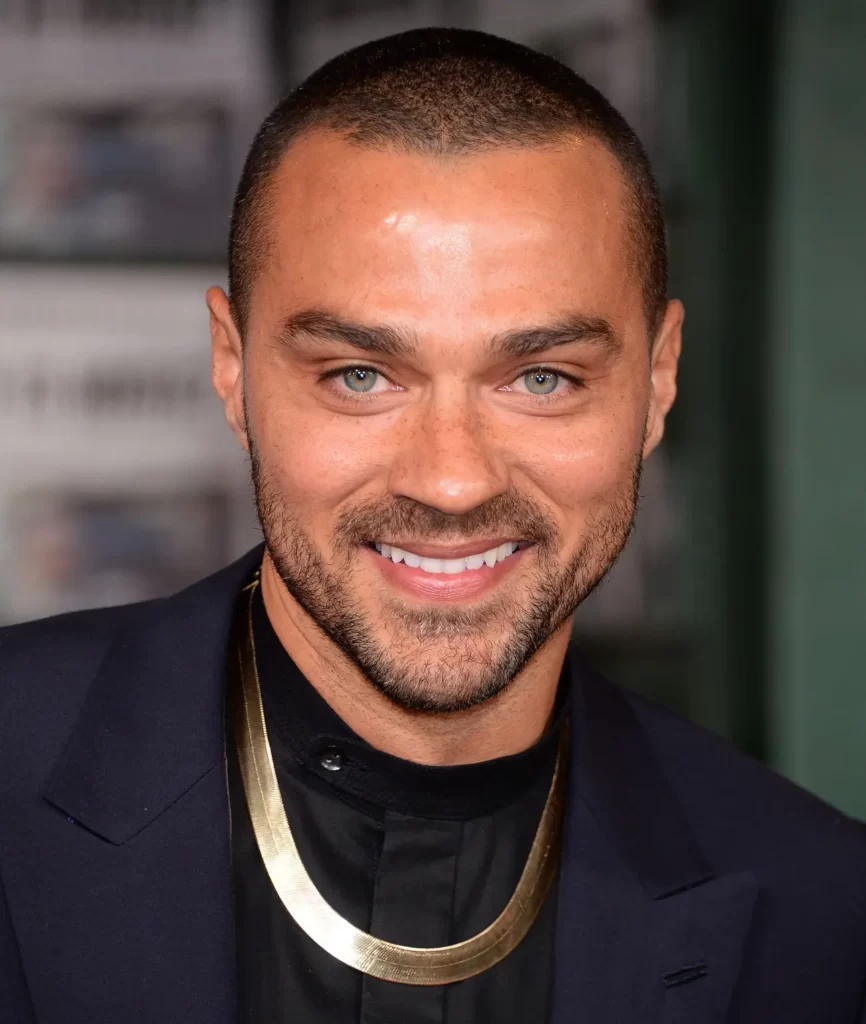 The couple started dating in 2018. When Rooks and Jesse were in a relationship then, Jesse was already married and was battling a divorce with his wife.
But in early 2019, Jesse started dating Taylour Paige, one of the fine actors and dancers of the Cabin in the Woods movie. After that, Rooks and Jeese separated from each other.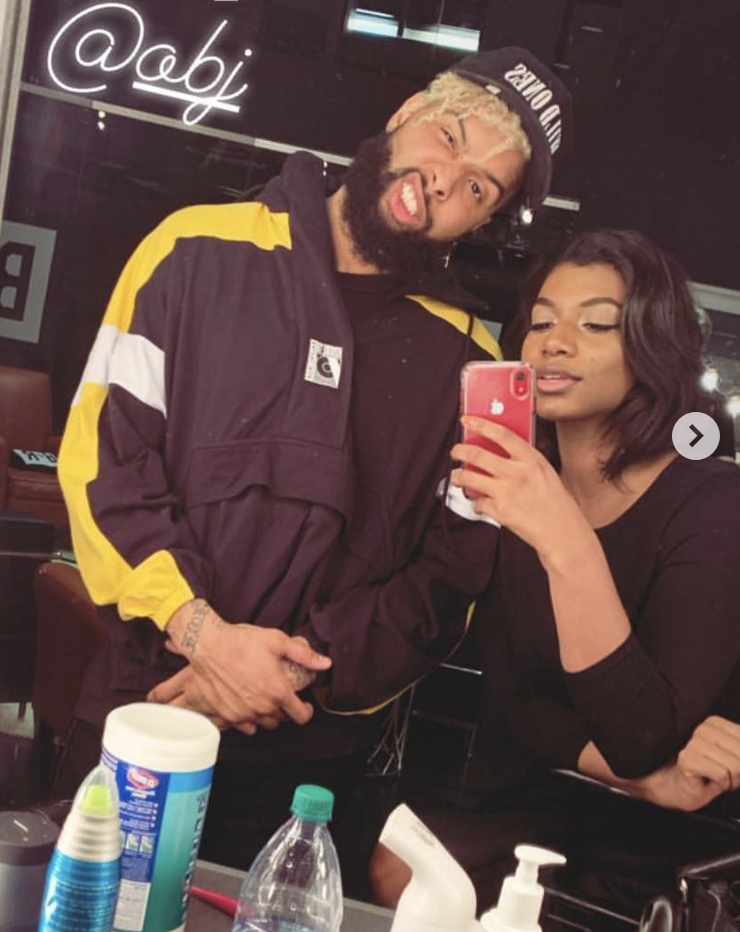 At the beginning of 2019, Taylor got alleged with the NFL star Odell Beckham Jr. When it comes to their relationship, both Taylor and Odell have remained tight-lipped.
Even their date of engagement or when they started dating is unknown to public knowledge.
Likewise, we are sure the two are planning for marriage, or we can be wrong. Unlike most celebrity couples, they have yet to share pictures.
Early Career of Taylor Rooks
Coming from a family of athletes, it was likely for Taylor to be interested in sports and games.
Because of her parents, Rooks went to the University of Illinois at Urbana-Champaign.
Since she wanted to be a Journalist, Rooks even majored in broadcast journalism. Likewise, like others, Taylor did not wait to graduate to start her reporting career.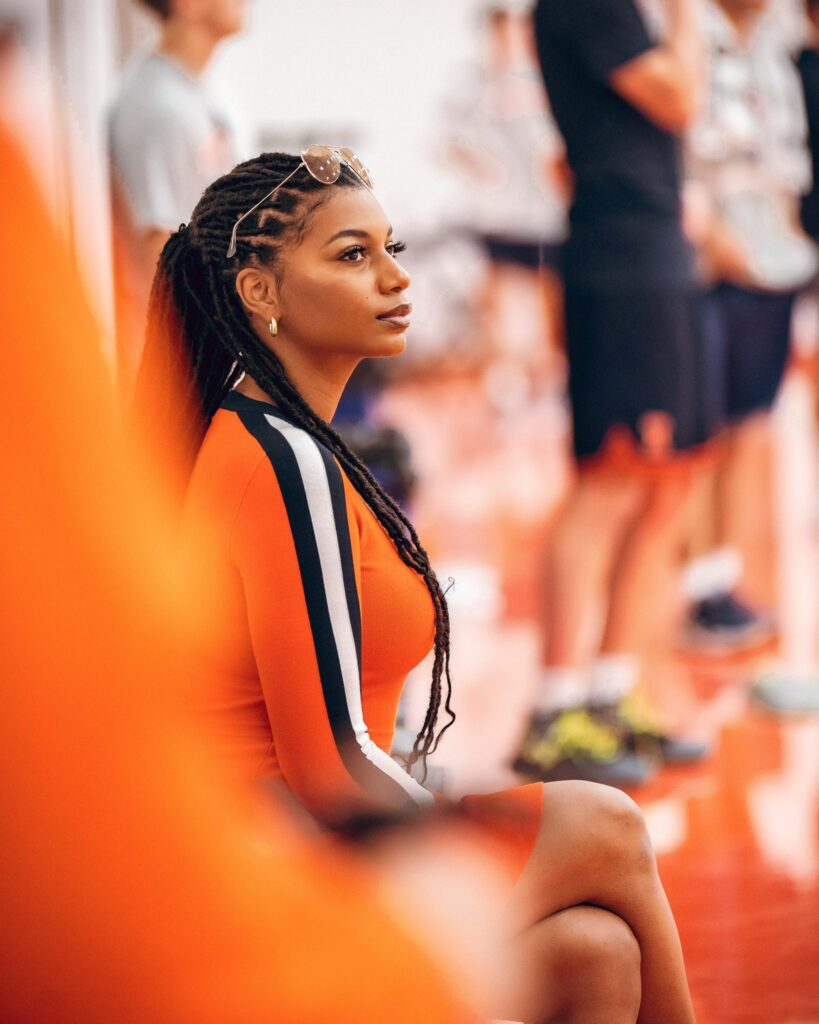 During her University days, Rooks covered and reported national football/basketball recruiting stories and worked with Scout.com.
Rooks was a football and basketball recruiting reporter for scout.com. She has an on-air presence for significant events like the Big Ten Football Championship.
She also appeared on CBS Sports Network, where Rooks reported on the WBB Pre-NIT Championship. Taylor was just 19 at that time.
Aside from that, young Rooks spent her entire college years interning with the PGA Tour, Comcast SportsNet Chicago, and Fox Sports/Scout.com.
Because of her dedication and hard work, Taylor received several scholarships.
It also helped expand women's interest in broadcasting. Not to mention, during her early days, Taylor modeled for a brief moment which is not a surprise.
But she later dropped the idea and entirely focused on her sole goal and sports journalism.
Professional Career As A Journalist
Since her college days, Taylor has had a bright future in broadcast journalism. Her multiple scholarships and internships offer to vouch for her dedication.
After her graduation, Rooks worked with scout.com, where she covered Illinois football and basketball games. She worked with the site from August 2012 to May 2014.
In an impressive time, Taylor made her way to national news with stories and her unique perspective on the game.
Her opinions were specifically brilliant and detailed when it came to recruiting.
Rooks reported multiple news regarding Cliff Alexander, Jalen Brunson, Quentin Snider, Aaron Jordan, Charles Matthews, and Jayson Tatum during her time.
Likewise, after getting out of scout.com, the young reporter became an on-air host and correspondent for the Big Ten Network.
With that, she made a regular nightly appearance on the famous sports television show called BTN Live.
She then hosted the show alongside reporters like Dave Revsine, Mike Hall, and Rick Rizzo.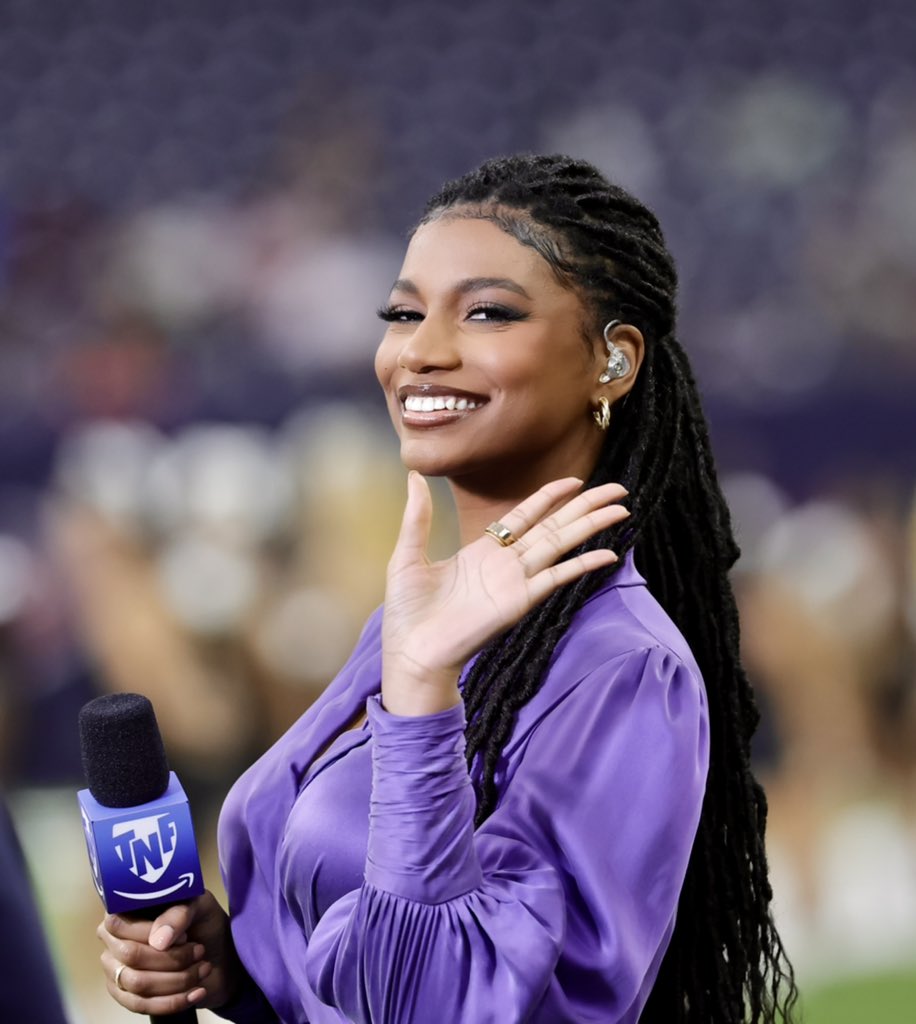 They were accompanied by analysts such as Jim Jackson, Chuck Long, and Glen Mason.
Aside from being a reporter, one of Rooks's roles was interacting with the fans and bringing forth the topics discussed on social media. Now, let us tell you- she was good at that!
Taylor was more than a great moderator; she was also a smooth communicator. She then regularly reported on Big Ten Games throughout the game season.
She was a dedicated reporter and even traveled frequently for various television shows.
Moreover, Rooks also hosts the Women's Sports Report with her co-host Lisa Byington, covering all women's sports on the network.
Following her work, in August 2016, Taylor became the newest host, reporter, and anchor for SportsNet New York.
Similarly, Rooks was a sideline reporter for CBS Sports Network for the 2016-17 college football season.
Thanks to her work ethic and charming personality, Taylor has gained many fans following her social media platforms.
Social Media Presence
Taylor has established a large following on social media platforms like Twitter and Instagram.
Taylor is currently available on Instagram as @taylorrooks making 512K followers. Likewise, she has shared around 1,190 posts on Instagram.
View this post on Instagram
On Twitter, she is active as @TaylorRooks with 256.5K followers. Mainly on Twitter, her post is related to her career, sports updates, and pets.
At present, she has successfully made around 30k tweets. She is on Facebook with 64K followers as well.
The Journalist communicates with her fans through some top social media platforms like Instagram, Twitter, and Facebook.
The sportscaster shares and tweets about her family and professional career on these platforms.
Taylor Rooks | Popularity
Taylor Rooks is not a new name in American households. She is a famous sports reporter usually seen on TV Networks.
Some FAQs
Who is Taylor Rooks?
Taylor Rooks is an American sports Journalist and broadcaster. She has worked with popular sports news channels like SportsNet New York, Big Ten Network, CBS Sports Network, and many more.
Who is Taylor Rooks Dating?
In the past, Taylor was in a relationship with Jesse Williams. After the couples split up, Rooks is alleged to be with NFL star Odell Beckham Jr.
What School did Taylor Rooks go to?
Taylor Rooks went to Peachtree Ridge High School, located in Suwanee, Georgia.
What did Taylor Rooks say about Kevin Durant's hair?
Kevin Durant's hair was always an increasing concern in the NBA community.
So, during a video interview series on the show "Take It There With Taylor Rooks," Taylor asked Kevin. "True or False: You don't brush your hair?"
The Brooklyn Nets star laughed and said he does indeed brush his hair.
Did Taylor Rooks date Kendall Marshall?
Taylor Rooks was romantically linked to basketball coach Kendall Marshall in 2015 as they used to make several public appearances together. However, their relationship was short-lived, and they stopped seeing each other.
Has Dwayne Wade appeared on Taylor Rooks's Time out Podcast?
Dwayne Wade made his appearance on the Taylor Rooks Timeout podcast in 2018.
Taylor and Dwyane discussed many topics in the podcast, including Wade's reunion with Pat Riley, the possibility of his retirement, and many more.
Click here to watch the full podcast video
What did Anthony Edwards tell Taylor Rooks?
In his interview with Taylor Rooks, Anthony Edwards reveal the happy and smiling soul he is off the court. He further demonstrates why the defense has always been his thing.
What did Rudy Gobert tell Taylor Rooks?
Rudy Gobert revealed before Taylor Rooks that he picked jersey number 27 because he got drafted 27th. He was disappointed for getting drafted so low.
Hence, he thought picking the number 27 would be a great reminder to himself and the people who didn't draft him.