We all know how rough and violent Rugby gets. Not to mention, players are frequently seen hurting themselves in this line of sport. However, have you ever wondered what the top handsome rugby players look like in this rough sport?
Worry not; in today's article, we will focus on that. We have listed the top handsome rugby players along with their achievements. Read the article through because these athletes' stories are fascinating.
Besides, given the looks, these athletes are just as good in sports.
Top 10 Handsome Rugby Players to look for this Year
Athletes are handsome and beautiful in their way; this ranking is just a belief, not a fact. So, please don't take it seriously.
| | | |
| --- | --- | --- |
| Rank | Name of the Players | Country |
| 1 | Dan Carter | New Zealand |
| 2 | Tommy Bowe | Ireland |
| 3 | Jamie Roberts | United Kingdom |
| 4 | Craig Wing | Australia |
| 5 | Cam Dolan | USA |
| 6 | Matthew Morgan | United Kingdom |
| 7 | Jared Payne | New Zealand |
| 8 | Brice Dulin | France |
| 9 | Anthony Watson | England |
| 10 | Jordi Murphy | Ireland |
10. Jordi Murphy
Height: 1.88 m (6 ft 2 in)
Weight: 106 kg (234 lb)
At number 10, we have Jordi Murphy, an international Irish rugby player who is not only known for his looks but also his skills.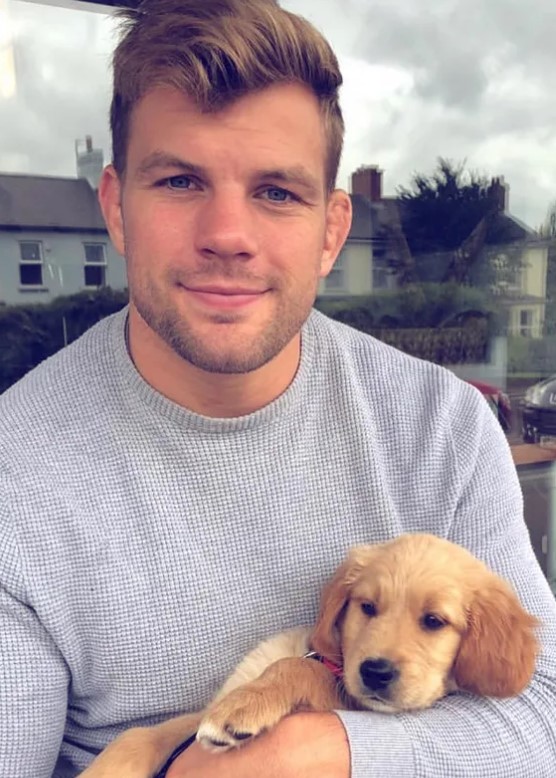 Moreover, this talented athlete plays for the provincial and Pro12 League. Born to Irish parents, Murphy got his name after Catalonia's patron saint St. Jordi. This was because the next day of his birth was the festival of St Jordi.
<Mauricio Pochettino Aiming for Man United After Ole Gunnar Solskjaer!>
Similarly, Murphy completed his business studies at the Dublin Institute of Technology. Furthermore, he received the 2009's Blackrock sports personality of the year award from Ireland captain Brian O'Driscoll.
The Murphy family was blessed by the birth of a beautiful baby girl on December 11th, 2020.
9. Anthony Watson
Height: 1.88 m (6 ft 2 in)
Weight: 93 kg (205 lb)
Anthony Watson's name won't come last for the top handsome rugby players. Ranked 9th, this talented English rugby player is known to impress the crowds with his skills and looks.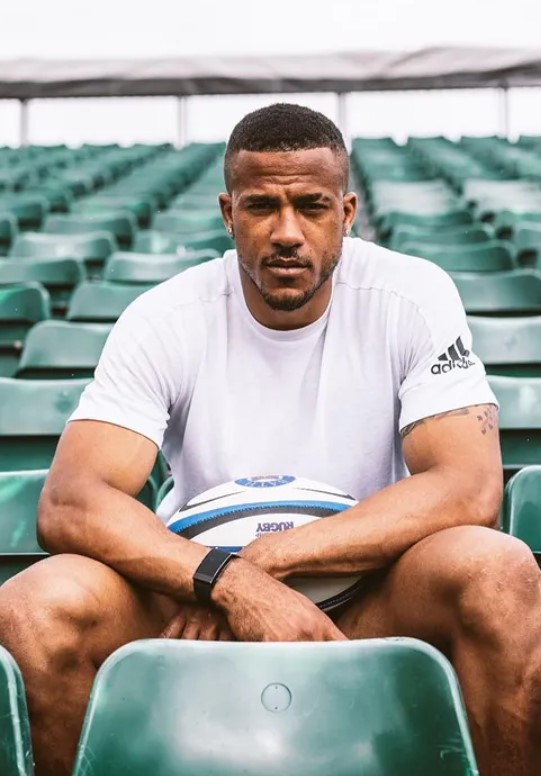 To clarify, Watson plays Wing for Bath Rugby in the English Premiership. Not to forget, in the 2019 Rugby World Cup Final, he scored over 50 caps.
He toured with the British & Irish Lions in the 2017 and 2021 seasons.
Talking about his college days, he completed his college at St George's College. He was the vice-captain of his college rugby team, playing as a fullback.
Moving on to his rookie years, he made his first debuted match against Newcastle Falcons, where he instantly became the youngest player to appear for his first club.
8. Brice Dulin
Height: 1.76 m (5 ft 9 ¼ in)
Weight: 82 kg (180 lb)
At number 7 on the list as one of the top handsome rugby players in the world, Brice Dulin is a star when it comesFullbacks with talents.
The attractive French rugby union player is known for his awesome playstyle as a Fullback. Currently, Dulin is playing for the Racing Metro 92.
<Paulina Gretzky: Early Life, Boyfriend, Net Worth & Career>
To clarify, Dulin started his professional career at SU Agen. He made his professional debut in 2009. Whereas, for his country, he made his debut on the 2012 tour of Argentina.
7. Jared Payne
Height: 1.88 m (6 ft 2 in)
Weight: 95 kg (209 lb)
We have Jared Payne as the second New Zealand athlete in today's listing. He is the 8th-ranking athlete among the top handsome rugby players in the world.
Moving on to his professional career, Payne plays for the Ireland National team and Ulster.
Until now, Payne has played as a Fullback, Centre, and Wing. Talented, isn't he?
In addition, Payne joined Ulster on a three-year contract during the 2011-2012 season. Before this, he used to play for the Auckland Blues.
Currently, he plays at the U21 and 7s levels representing New Zealand. Similarly, before moving to the Crusaders in 2009, Payne used to play for the Chiefs.
6. Matthew Morgan
Height: 173 cm (5 ft 8 in)
Weight: 78 kg (172 lb)
Matthew Morgan ranked 6th on today's top handsome rugby players list. The English rugby union player plays as a fullback for the Cardiff Blues.
Similarly, this talented athlete has played in famous clubs like Swansea RFC, Bridge Athletic RFC, and the Ospreys regional team.
Despite Morgan's outstanding performance in the RFU Championship in the 2014-2015 season, he joined the Bristol rugby on May 5th, the same season (2014).
<The Kings are the NBA Summer League Champions>
Known as the Green King IPA Championship Player of the Year, Morgan was the player everybody rooted for during the 2014-2015 season.
Unfortunately, Morgan had different plans, as he decided to come back to Wales and sign for Cardiff Blues. He said he wanted to give more time to the Wales national team.
5. Cam Dolan
Height: 198 cm (6 ft 6 in)
Weight: 115 kg (254 lb)
Cam Dolan is an American rugby union player known for playing the Number 8 position.
But, aside from his number 8 position, he has the number 5th position in the top handsome rugby players list.
Dolan has been playing in the Major League Rugby for the NOLA Gold since 2018. Adding to the rarity, Dolan is among the few American players who professionally play Rugby outside the states.
Besides these, Dolan is a handsome athlete with fans from all over the world. You can frequently see fans cheering for him in the stadium in every rugby match.
4. Craig Wing
Height: 180 cm (5 ft 11 in)
Weight: 89 kg (14 st 0 lb)
Craig Wing is the only Australian-born Japanese rugby player on today's list. Deserving the 4th spot, this talented athlete is among the most handsome players to walk the field.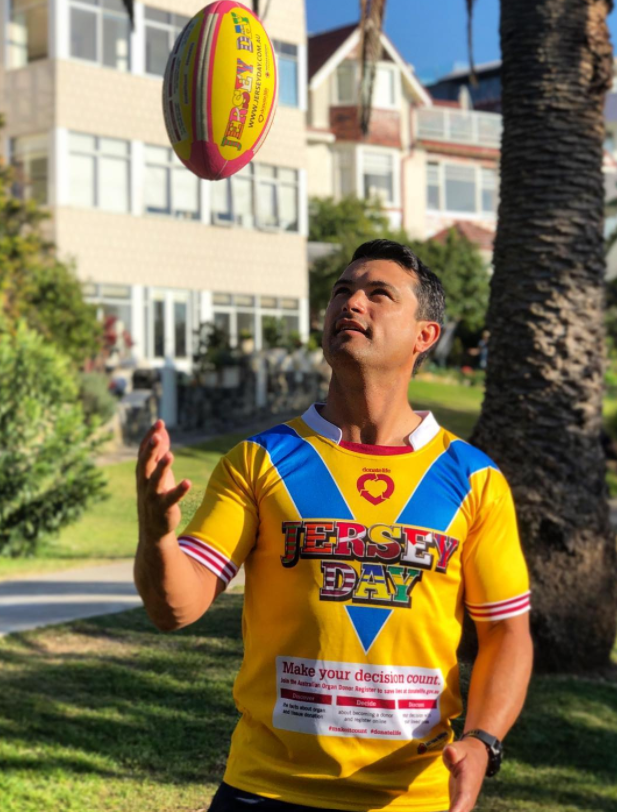 Currently playing on behalf of the Japanese International side, he plays his matches and training in Japan.
Besides, this talented player started his professional career playing for the South Sydney Rabbitohs and the Sydney Roosters in the National Rugby League. During that time, Wing represented Australia in international games and New South Wales in the State of Origin.
3. Jamie Roberts
Height: 1.93 m (6 ft 4 in)
Weight: 110 kg (243 lb)
Jamie Roberts is the third-ranking athlete from the top handsome rugby players list.
This attractive, muscular Welsh rugby player is not only one of the best-looking players but also among the highest-paid rugby players in the world.
Likewise, Roberts has been representing Wales and the English people since 2008. Similarly, on their tours to South Africa and Australia, he played on behalf of the Irish Lions.
However, in 2015, he joined Harlequins FC for the center position. Not to forget, Roberts is also a certified doctor pursuing MPhil in life science at Queens College.
2. Tommy Bowe
Height: 1.93 m (6 ft 4 in)
Weight: 110 kg (243 lb)
From County Monaghan, Ireland, Tommy Bowe is the second Irish rugby player on today's list.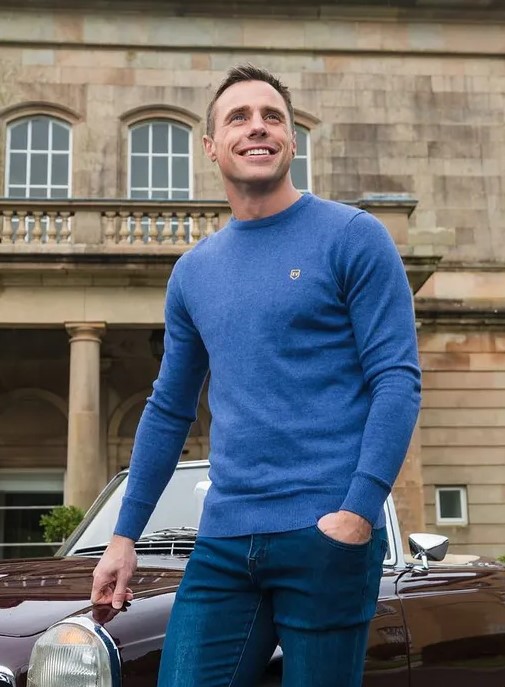 Apart from this, he is the second-ranking best-looking athlete in the world.
Moreover, Bowe plays as a winger for the British and Irish Lions and Ulster. He joined Ulster during the 2012-2013 season after spending four years with Ospreys.
Plus, Bowe used to play as a provincial fullback during his school days. He later changed his position to Wing on the Ireland U-21s.
<Ranking 12 Best NBA Coaches of All Time>
Similarly, Bowe represented Ireland throughout 2010 and was selected for the 2011 Six Nations Championship in the Ireland squad. Here, he scored the opening try of Ireland's demolition of a Grand Slam.
1. Dan Carter
Height: 178 cm (5 ft 10 in)
Weight: 94 kg (207 lb)
This name doesn't need an introduction to the best-looking rugby athlete in the world. Dan Carter is ranked number one in the top handsome rugby players list among the best of the best.
Being of New Zealand descent, this talented athlete plays for racing 92 and New Zealand's national rugby team.
Not to mention, his scores in test matches are considered the most remarkable ever first-five eighth (fly-half) in the history of the sport. Besides, Carter was named the International Rugby Board Player of the Year thrice (2005, 2012, and 2015).
Moreover, he has won four Super Rugby titles playing for the Crusaders following six Tri-Nations titles with the All Blacks.
Similarly, Carter released his first autobiography named Dan Carter in 2015.
Conclusion
These athletes mentioned above prove that even in this violent rough sport, athletes who look attractive and play well simultaneously exist.
<Marcus Rashford goes doctorate; receives MBE from Prince Williams>
I hope this article provided you with much interesting information about these athletes.
Also, did you find your favorite one from the players mentioned above? If yes, then please do mention it in the comment section.
Also, if you have suggestions regarding our future articles, please feel free to suggest them; we are open to suggestions.