When it comes to setting world records, we all know how hard it is. But, in sports, do you know what the top 10 world records look like?
Worry not, because, in today's article, we will be covering the topic that you have wanted to learn. Also, we've made sure to include some of the best records that have been set by some of the most gifted sportspeople in the world.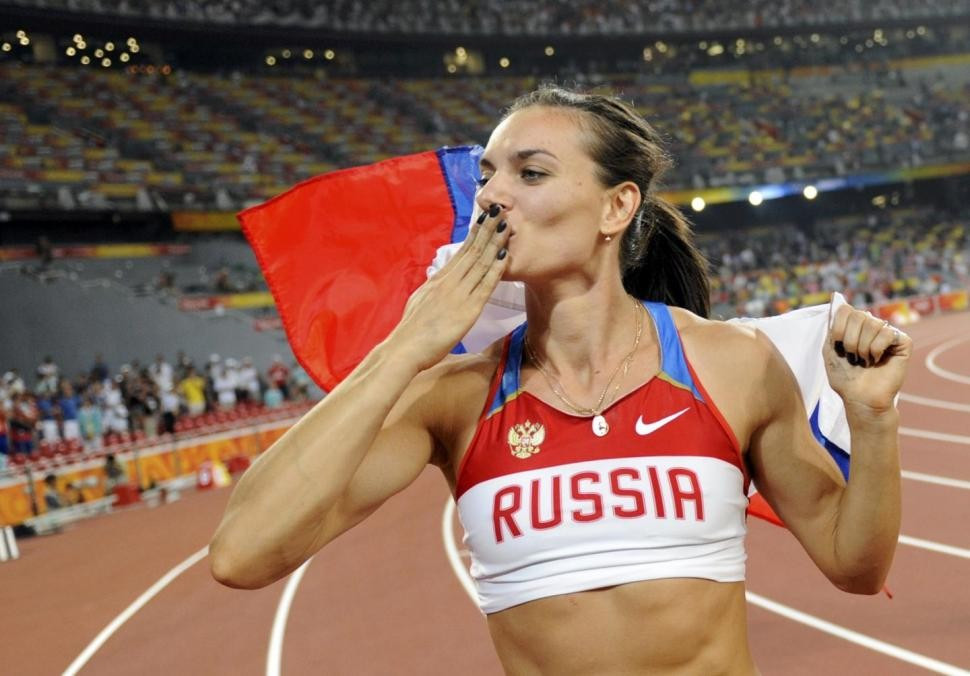 Since you are here, make sure to enjoy every bit of our article because today's topic is an interesting one.
Top 10 Unbeatable World Records in Sports
With that in mind, we have rated the records based on the difficulty of attaining them. Also, we have been able to rank these records with the help of Sports Show.
The ranking is not a proven fact, so do not take it too seriously. It is only for entertainment.
10. Yelena Isinbayeva
As one of the most incredible pole vaulters in history, Yelena Isinbayeva is ranked 10th for scoring one of the top 10 world records.
She went practically unbroken in the 2004 Olympic Games, setting 20 world records. Out of all these records, 9 of them were all set in the same year, 2005.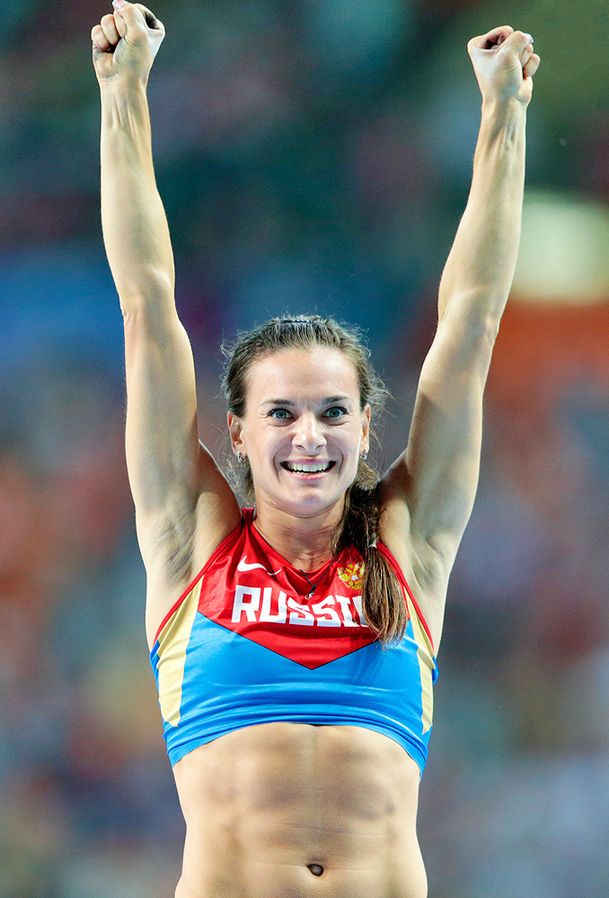 Due to her exceptional talents and unique styles, she is credited with revolutionizing pole vaulting in the late 1990s. She raised the world record from 4.23m to 4.60m in less than four years.
However, in July 2005, Isinbayeva became the ultimate champion by breaking the 5m record. Also, she was the first woman to do so.
Do you love to read about sports? If it is so, then here we have compiled the 10 best top sports autobiographies to satisfy both!
9. Florence Griffith
Florence Griffith-Joyner is an American sprinter who won three gold medals in the 1988 Olympic Games in the 100m, 200m, and 4x100m relay.
Tagged as one of the top scorers in the top 10 world records ranking, Griffith was popular as a 200m runner. However, the world was surprised when she set a new world mark of 10.49s in the 100m in the quarter-finals of the US Olympic Trials.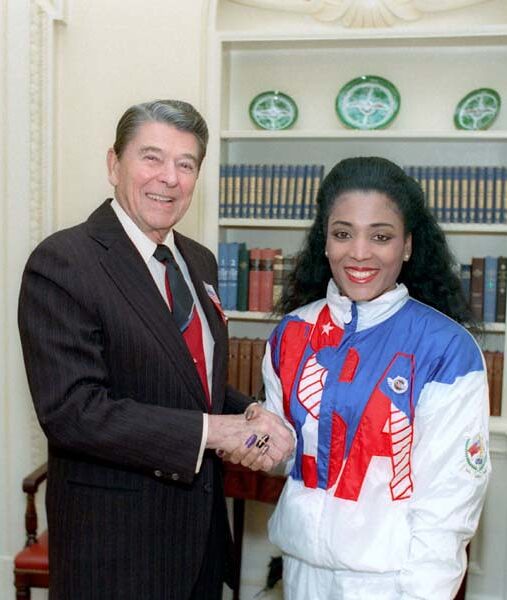 However, although she had raced at the rate of 10.60s earlier in the day, she did manage to shatter the world record by 0.17 seconds. Therefore, it became one of the top ten greatest world records in sports.
8. Uwe Hohn
The first man to throw the javelin over 100 meters, Uwe Hohn's record is definitely one of the craziest feats ever achieved by a field athlete. To clarify, in 1984, Hohn broke the record by throwing the javelin 104.80 meters away.
As a result, Hohn is easily listed in the top 10 world records ranking. Such type of record is a scarce world record. This record immortalized Hohn's name as one of the greatest field athletes.
Also, let's not forget that Hohn single-handedly made the IAAF re-design the javelin due to how far it traveled.
7. Sergei Bubka
Known to have broken the pole vault world record 35 times, Sergei Bubka is definitely one of the most prominent athletes whose records can be considered to be one of the top 10 world records in sporting history.
Bubka, during his time, was the only guy to clear 6 meters and the first one to clear 6.10 meters when he established the world record of 6.14 meters in 1994.
Born in Soviet Ukraine, Bubka represented the Soviet Union in the international games until its dissolution.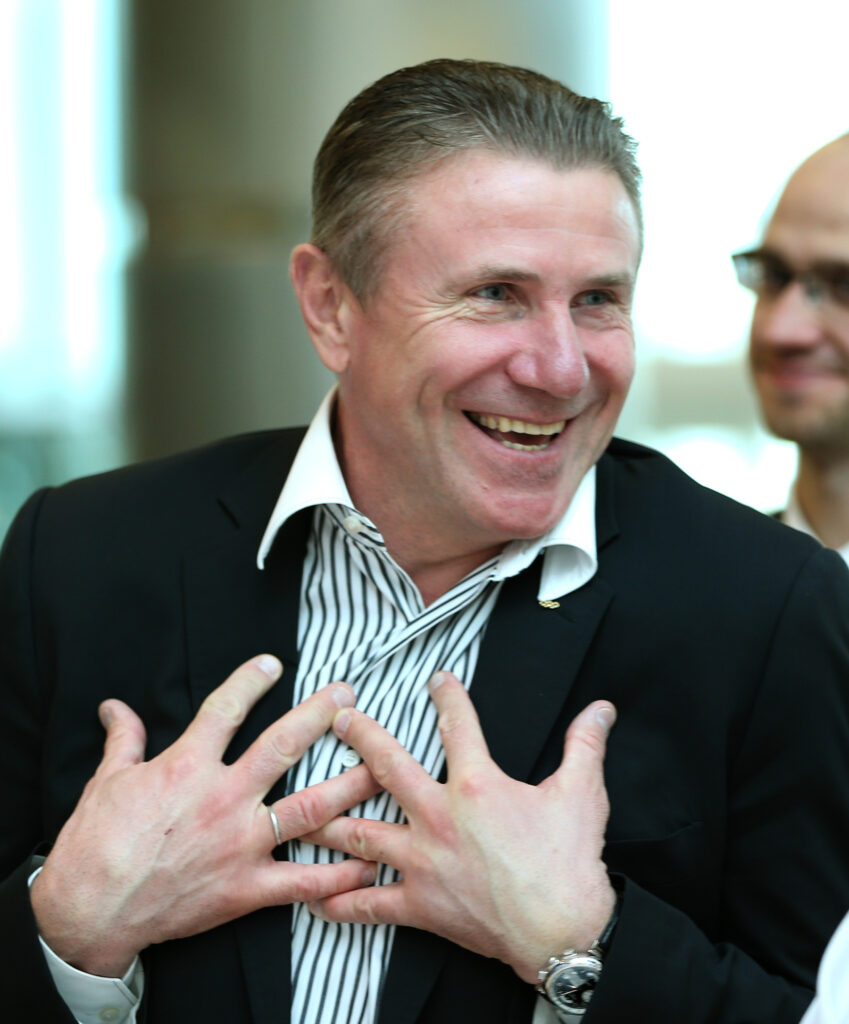 Also, most importantly, he was voted Athlete of the Year by Track & Field News twice and was one of 24 athletes elected into the International Association of Athletics Federations Hall of Fame for the first time in 2012.
Looking for something to binge for your movie night or day off? Read here about the 15 best sports TV shows streaming online!
6. Paula Radcliffe
Competed in seven marathons, winning six and setting records in five, Paula Radcliffe is one of the remarkable female marathon runners of all time. Not to mention, her records are considered one of the top 10 world records.
Radcliffe is known for completing the marathon the fastest every time. Likewise, she set a world record by completing the 2003 London Marathon in only 2hr 15m 25s. To sum up, this was more than three minutes faster than any female athlete ever.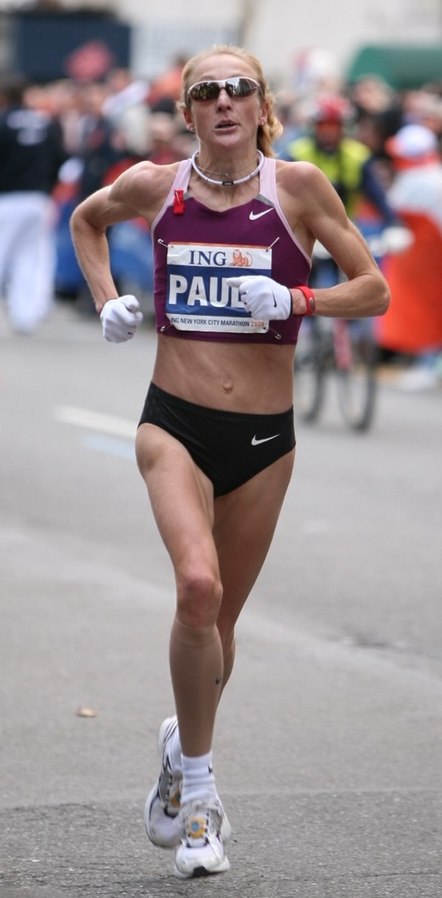 Besides, she held the Women's World Marathon Record of 2:15:25 for 16 years until Brigid Kosgei smashed it in 2019.
5. Roman Sebrle
Being the first person to set a world record of 9026 points in the Decathlon, Roman Sebrle's record is definitely one of the top 10 world records in sporting history.
Known to be one of the best decathlon athletes of all time, Sebrle was good in javelin too.
Likewise, in 2008, a panel of experts formed by the Wall Street Journal named Sebrle, the finest athlete on the planet.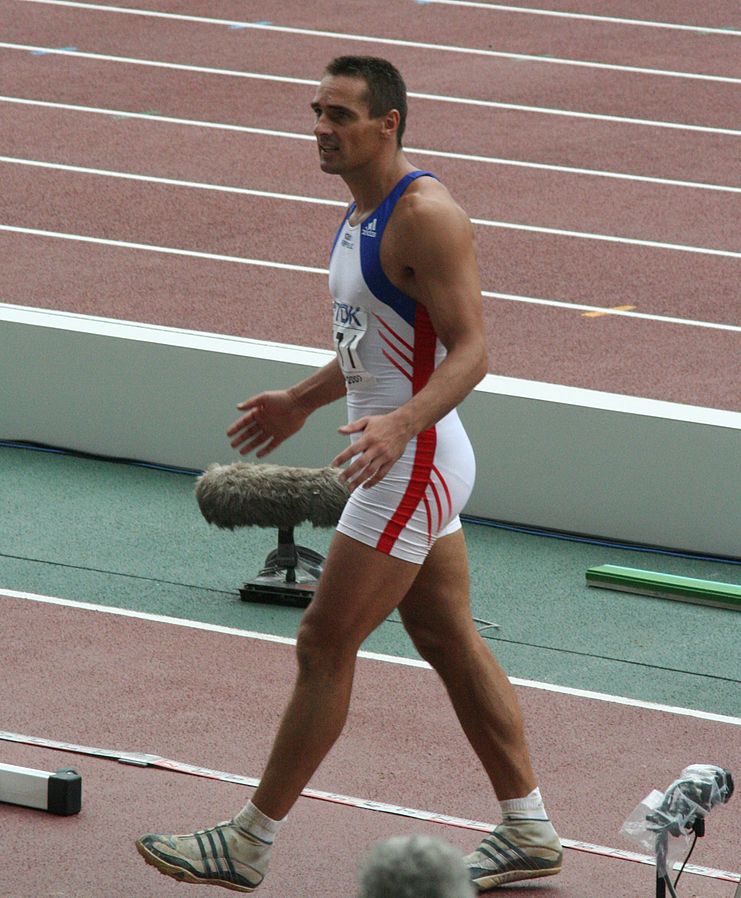 However, on 22 January 2007, a javelin thrown by a South African female javelin thrower during a training session mistakenly hit Sabrle and entered through his right shoulder 12cm deep into his arm.
After a quick recovery, Sebrle went on to win the World Championships in Osaka later that year.
4. Jarmila Kratochvilova
Jarmila Kratochvilova, a Czech former 400m runner, is one of the groundbreaking athletes whose record in 800m is ranked 4th in the top 10 world records of sports.
Besides, this record was broken in the most unthinkable way. In other words, in 1983, she entered a tiny event in Munich on the spur of the moment as an 800m runner and broke the world record with a time of 1:53:28.
When asked about her achievement, Jarmila said that her own performances left her speechless. However, she only achieved success late in her life.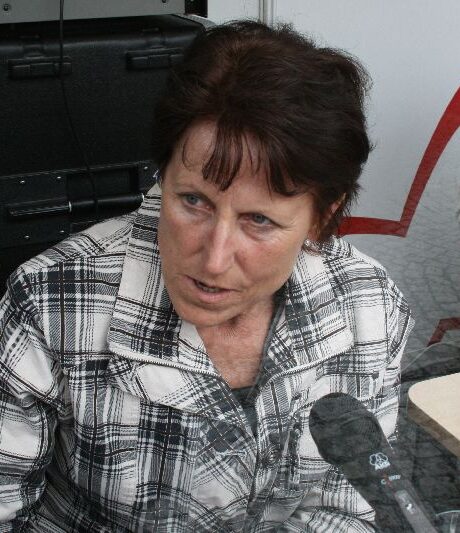 Following this, Jarmila decided to push herself even further and entered the World Championships in both the 400m and 800m 10 days later. She comfortably won 800m establishing a world record in the 400m with a time of 47.99.
Jarmila again broke her 400m record with a time of 47.60 in 1985.
3. Bob Beamon
On the third is Bob Beamon's record which was such an impossible feat at the 1968 Mexico City Olympic Games that it made him sink into the dirt like none other.
During this game, Beamon set a new world record by jumping 8.90.55 cm, which was higher than any record. The jump was soo intense that he had to be assisted to his feet.
As a result, Beamon was inducted into the National Track and Field Hall of Fame, becoming the first sportsperson to be inducted into the United States Olympic Hall of Fame in 1983. In El Paso, Texas, there is a street named after him.
Following his retirement, Beamon has worked in many ways to encourage youth sports in many ways collaborating with Arnold Schwarzenegger. He worked at many university athletic programs.
The vertical jump is one of the tests in the NFL scouting combine. Here are the 10 highest NFL vertical jump records made during the event!
2. Jonathan Edwards
Now, moving on to another record-breaking jump, Jonathan Edward of the United Kingdom leaped 18.16 meters and became the first man to clear 18 meters officially. He set this record at the World Championships in Gothenburg.
This record didn't stay for too long because after 20 minutes, his second leap broke his own record with a record of 18.29m.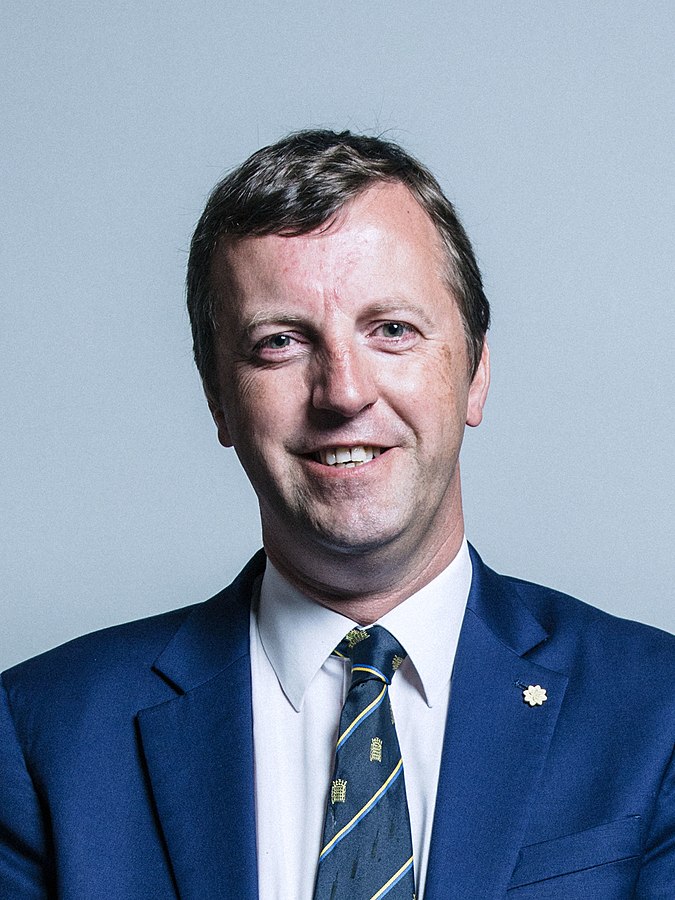 However, although he retired after the 2003 World Championships, Edwards continued working as a sports analyst and presenter for BBC television.
Following the passing of the previous President, Roy Rogers, he was elected President of the Wenlock Olympian Society in 2011. Similarly, Jonathan was also a member of the London Olympic and Paralympic Games Organising Committee for the 2012 games.
1. Roger Bannister
Finally, the number one record in today's ranking is Roger Bannister's record for breaking the unbreakable British Mile record in 4 minutes 2 seconds.
This success made Bannister determined to break his own record again. A year later, on May 6, 1954, he completed this feat at Oxford's Iffley, setting a new record of 3 minutes and 59.4 seconds.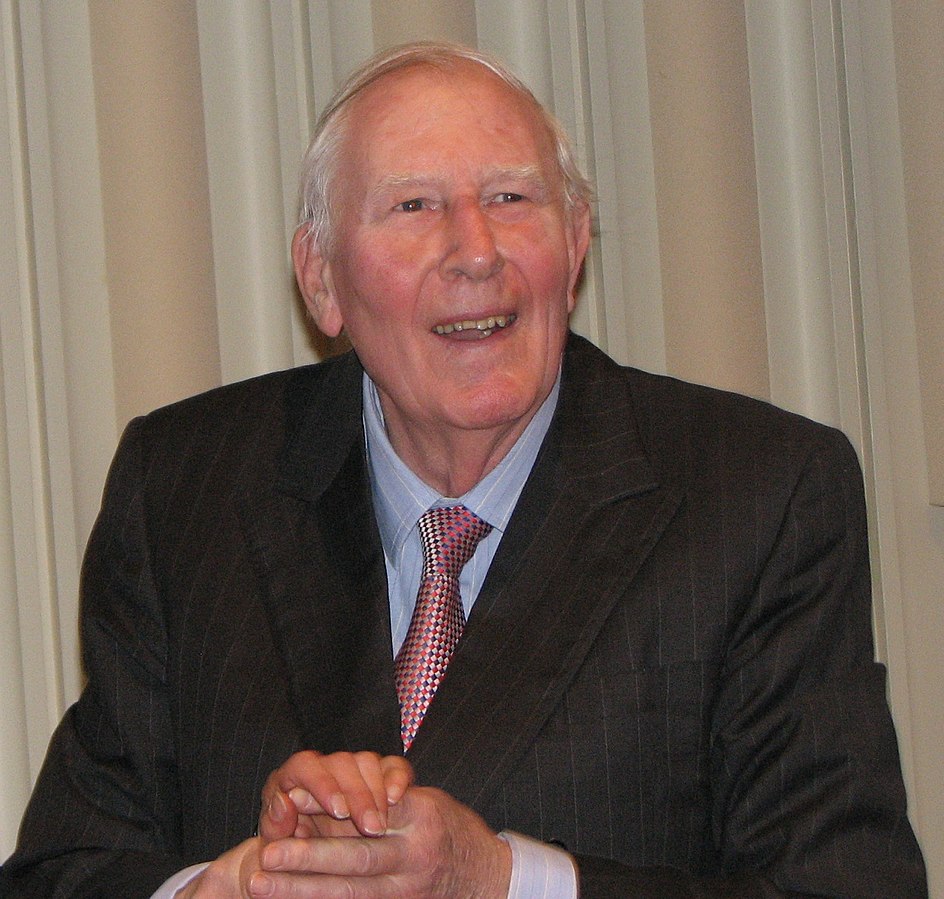 Likewise, after retiring from sports in 1993, Bannister became a neurologist and a Master of Pembroke College, Oxford.
When Bannister was asked if the 4-minute mile was his best achievement, he proudly answered his contribution to academic medicine through the study of the nervous system was more important to him.
Read the autobiography "Twin Tracks" by Roger Bannister!
Conclusion
No matter what the records were, we all agree on how awesome these records are. Else, it wouldn't have made it to the top 10 world records ranking.
So, what do you feel about these records? Also, which record was your favorite one? Feel free to let us know.