In sports, often, people do not acknowledge the position of women as much as men. However, women have persevered amidst all the prejudices. Not only that but women like Yelena Isinbayeva have been breaking countless records.
Yelena Isinbayeva, also known as Elena Isinbaeva, is a Russian pole-vaulter with numerous world records.
Likewise, she earned a place in history as the first woman to clear the 5-meter mark.
Her achievements include a two-time Olympic gold medalist and a three-time World Champion. At present, Yelena Isinbayeva is considered the greatest female pole-vaulter.
Yelena Isinbayeva: Quick Facts
Full name
Yelena Gadzhievna Isinbayeva
Nickname
Beauty Bird
Date of Birth
3 June 1982
Birthplace
Volgograd, Russian SFSR, Soviet Union
Nationality
Russian
Ethnicity
White
Religion
Not Known
Zodiac Sign
Gemini
Age
38 years old
Father's name
Haji Gafanovich
Mother's name
Natalia Petrovna
Sibling
One Sister
Sibling Name
Inessa Petrovna
High School
Not Known
College
Volgograd State Academy of Physical Culture

Donetsk National Technical University

Marital status
Married
Husband's Name
Nikita Petinov
Ex-Lovers
Not Known
Children
One Daughter
Children's Name
Eva
Weight
65 kg/143.3 lbs
Height
1.74 m/5'9″
Eye Color
Blue
Hair Color
Light Brown
Body type
Athletic
Sport
Women's Athletics
Event
Pole Vault
Club
CSKA Moscow
Retired
20 August 2016
Net Worth
Between $1 Million to $5 Million
Social Media
Instagram, Twitter
Merch
Rare Print Poster
Last Update
2021
Childhood and Early Life
Yelena Gadzhievna Isinbayeva, aka Beauty Bird, was born on June 3, 1982, in Volgograd to Haji Gafanovich and Natalia Petrovna.
Her father was a Tabasaran who emigrated from Dagestan, whereas her mother was Russian and worked in the boiler room. She has a younger sister, Inessa Isinbayeva.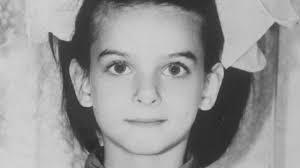 Although the family was not rich, The Isinbayeva couples did their best to support their daughters in everything.
Similarly, their mother, Natalia, brought the sisters with a firm hand and predicted them a sports career.
From the age of five to fifteen, Isinbayeva trained as a gymnast. She went to a sports school where she trained as a rhythmic gymnast under Russian coaches' guidance.
However, she was considered over height to be competitive in gymnastics.
Education
Despite having a major interest in sports, Yelena Isinbayeva made sure to take her education side by side.
After her graduation from the Volgograd State Academy of Physical Culture, Yelena had both a Bachelor's and Mater's Degree.
Also, Isinbayeva continued her post-graduate studies there and later studied at the Donetsk National Technical University.
Career Stats
Early Career
At the age of sixteen, with the hard work of six months, Isinbayeva won her first major victory in pole-vaulting during the 1998 World Youth Games in Moscow, Russia.
Isinbayeva again took first place at the 200 World Championships in Athletics, clearing 4.20 m ahead.
Similarly, at the European Junior Championships 2001, she won a gold medal with a winning height of 4.40m.
First world records and Olympic title
With success, Isinbayeva progressed more and won the European Under 23 Championships gold with 4.65 m. She recorded her first world record in 2003 at a meeting in Gateshead, England.
Yelena Isinbayeva set a new indoor world record with a height of 4.83 m at Donetsk, Ukraine.
Similarly, during the Worlds Indoor Championship, she broke the previous record of Feofanova with a jump of 4.86m, winning the gold medal.
Sam Kerr scored another hat-trick: Chelsea beat Birmingham City 6-0 >>
Moreover, in the 2004 Summer Olympics, which took place in Athens, Isinbayeva recorded a gold medal-winning jump of 4.91 m in height.
Later, in Brussels' Memorial Van Damme, she broke her own record with a jump of 4.91m. With such outstanding performances and records, Yelena Isinbayeva was named World Athlete of the Year.
Her victory in the Olympic and World Indoor and the eight World records earned her the title of World Athlete of the Year.
World and European Champion
Isinbayeva set a new indoor record of 4.90 m in the European Indoor Championship. Likewise, at the beginning of 2005, she broke the world record four times over three separate meetings.
With an extra centimeter to her own mark (4.89m), she broke the record first in Lausanne, Switzerland. Just three months later, Isinbayeva broke her own indoor mark (4.89 m) in Lievin.
Furthermore, in just eleven days, she added 2 cm to clear 4.95 min in Madrid, Spain. Then in Crystal Palace, London, she raised the bar to 5.00 m.
Isinbayeva's new record of 5.00 m made her the first woman in history who cleared the once mythical five-meter barrier in pole vaulting.
Yelena Isinbayeva broke her own world record in the 2005 World Championships with 5.01 m.
Also, she won the competition with a 41cm margin which was the greatest margin in the World or Olympic competition.
At just 23, Yelena had earned her eighteenth world record in her career, and she was consecutively earned the title 'World Athlete of the Year.'
Yelena Isinbayeva won the gold medal with a CR of 4.80 m in the 2006 European Athletics. She represented Russia in the World Cup and brought victory.
Likewise, in 2006 she was honored with Laureus World Sports Woman of the Year.
Season World and Olympics Golds
With progress and hard work, Isinbayeva again broke the world indoor pole vault record in Donetsk, Ukraine. With this jump, she cleared her 20th world record.
During the 2007 World Championships in Osaka, Yelena Isinbayeva became world champion with a 4.80 m performance. She had failed to set a new record of 5.02 m.
Despite the failure to secure a new record, Isinbayeva won the IAAF Golden League Jackpot after winning all 2007 IAAF Golden League meetings. She won all of eighteen out of eighteen competitions.
With the victory in the 2008 season, she set her twenty-first world record with a jump of 4.95 meters in Donetsk, Ukraine.
Similarly, Yelena Isinbayeva set her third consecutive World Indoor title in Valencia, Spain.
In the first outdoor competition after the 2005 World Championship of the season, which took place in Rome's Golden Gala, she broke her own record with a new jump of 5.03 meters.
At the 2008 Summer Olympics, with two vaults to prolong her Olympic title reign, she jumped with a height of 5.05 meters.
With this record, she set a world record at the time, her personal 24th world record.
For the third time in her career, Yelena earned the IAAF title World Athlete of the Year.
Break and Return
At the beginning of the 2009 season, Yelena Isinbayeva set her sixth indoor world record and became the first woman to vault over 5 meters indoors in Donetsk, Ukraine.
Similarly, her achievement earned her the honor to receiver the Laureus World Sports Award for Sportsman of the Year. She was nominated for the fifth time for the award.
In the 2009 World Championships, she failed to achieve a successful vault and lost her second competition.
Later, in the Weltkalasse Golden League, Isinbayeva broke her own women's pole vault world record by clearing 5.06 meters.
Furthermore, Isinbayeva was working for a world indoor record at the 2010 IAAF World Indoor Championship.
However, she faltered at 4.75 m leading her to fourth place with no medals for a second consecutive time.
After such a loss at major championships, she decided to take a break from the sports industry. Moreover, the Russian star stated a break from competing was necessary for her.
With the break, Isinbayeva was unable to defend her title at the 2010 European Championship. However, she continued to train harder during her time out.
Comeback
Yelena Isinbayeva made her comeback in February 2011 at the Russian Winter Meeting, where she demonstrated her resurgence of form with 2.81 meters.
Although she made her comeback, Isinbayeva participated in few competitions only. Similarly, she won the 2011 Diamond League meeting with a season-best of 4.76 meters.
Despite her hard work, Yelena could not win any medals in the World Championships in Daegu; she came in sixth place with a jump of 4.56 meters.
With outstanding performance and achievements, Isinbayeva was easily qualified for the finals in the 2012 Olympic Games.
Likewise, in the games, she made a record of 4.70 meters with the third position.
UCLA and Gonzaga's incredible match, Jalen Suggs, shines for Gonzaga >>
Awards
2004 – Female Athlete of the Year, Women's Track and Field Athlete of the Year.
2005 – Female Athlete of the Year, Women's Track & Field Athlete of the Year, Women's European Athlete of the Year.
2007 – World Sportswoman of the Year
2008 – Female Athlete of the Year, Women's European Athlete of the Year
2009 – Prince of Asturias, World Sportswoman of the Year
Other Ventures
In Russia, Isinbayeva is featured in Toshiba ads while promoting its entire product line. Similarly, she also appears in the advertisement of Lady's Speed Stick.
Moreover, she then participated in giving a speech before the 2010 FIFA delegates in Zurich.
Yelena Isinbayeva is also a member of the club "Champions for Peace" which comprises elite athletes committed to making peace in the world through sports.
Yelena Isinbayeva Net Worth
The Russian pole vaulter Yelena Isinbayeva's net worth is estimated to be between $1 Million and 5 Million dollars.
Without a doubt, she earned such amount of wealth from her career as a Pole Vaulter.
Yelena Isinbayeva Relationship Status
At present, Isinbayeva is married to javelin thrower Nikita Petinov. Also, the two have been together for about seven years since they started dating in 2014.
Similarly, the couple married each other shortly before the birth of their daughter.
The couple had a beautiful daughter Eva, who was born in June 2014.
Furthermore, during her pregnancy, she was one of the torchbearers for the 2014 Winter Olympics opening ceremony.
Click here to know about JoJo Diaz's net with and his career >>
Social Media Presence
We can catch Yelena Isinbayeva on Instagram and Twitter. Also, she seems to be quite active with her fans and the outside world there.
Similarly, one can follow her on her social media to know about her daily lifestyle.
Instagram: 236K followers with 145 following
Twitter: 85K followers with 57 following
Frequent Asked Questions
Who is the best female pole vaulter?
Yelena Isinbayeva is considered the greatest female pole-vaulter of all time.
Likewise, she holds the title with a two-time Olympic gold medalist record and a three-time World Championship.