The American sports administrator and former football player Trev Alberts is happily married to his wife, Angela Alberts.
The couple is blessed with three beautiful children: two daughters and an elder son, who are now all adults and pursuing their careers.
The Albert family has gone through numerous lows and highs in life; nevertheless, they have remained close no matter what.
Trev Kendall Alberts is a former football player and currently the director of athletics at the University of Nebraska-Lincoln.
During his collegiate career, Alberts won the Dick Butkus Award and Jack Lambert Trophy as a senior. Moreover, he is also the 2015 College Football Hall of Famer.
After his collegiate success, the Indianapolis Colts selected Trev fifth overall in the 1994 NFL Draft.
However, the linebacker played three seasons in the NFL before ending his career with the Colts following the 1996 season due to injuries.
After leaving the NFL, CNN/SI and its Sports Illustrated magazine hired Alberts, where he worked as a college football contributor.
Moreover, in 2002, Trev joined ESPN as an in-studio analyst for college football. Later, he worked as a columnist for the website of the CSTV in 2006.
The ex-NFL star is the Athletic Director in his former playground at the University of Nebraska-Lincoln. Before that, he worked there as the director of athletics.
Trev Alberts Wife: Angela Alberts
The wife of Trev Alberts was born Angela Dewire on March 16, 1970, in Omaha, Nebraska.
Angela grew up with six siblings in her hometown. Her late father, Steve A. Dewire, was married to his second wife, Cheryl Wence.
Dewire, an avid Indianapolis Colts and Detroit Tigers fan, passed away in 2015 after a year of retirement as a truck driver in Hamilton, Indiana.
Moreover, the celebrity wife, Angela, is a very private person. She avoids the spotlight frequently and is seldom ever seen in public.
Trev first met Angela in the year 1991, during his collegiate career with the Huskers.
Four years later, the couple tied the knot in Indiana on February 18, 1996, just before he retired from professional football.
Despite being a private person, Mrs. Alberts has been a devoted mother and a supportive wife. She has attended practically all of Trev's significant career turning points.
More On Trev Alberts Children
Trev and his wife, Angela Alberts, are proud parents of three children who are all grown up now.
The couple welcomed their first child, Chase Alberts, after a year of their marriage in 1997.
Chase, a U.S. Military Academy alumni, is currently an armor Officer at Fort Stewart Hunter Army Airfield.
Trev's eldest son got engaged to his girlfriend, Cassie, in December 2020. The couple recently welcomed a baby boy named Walker John.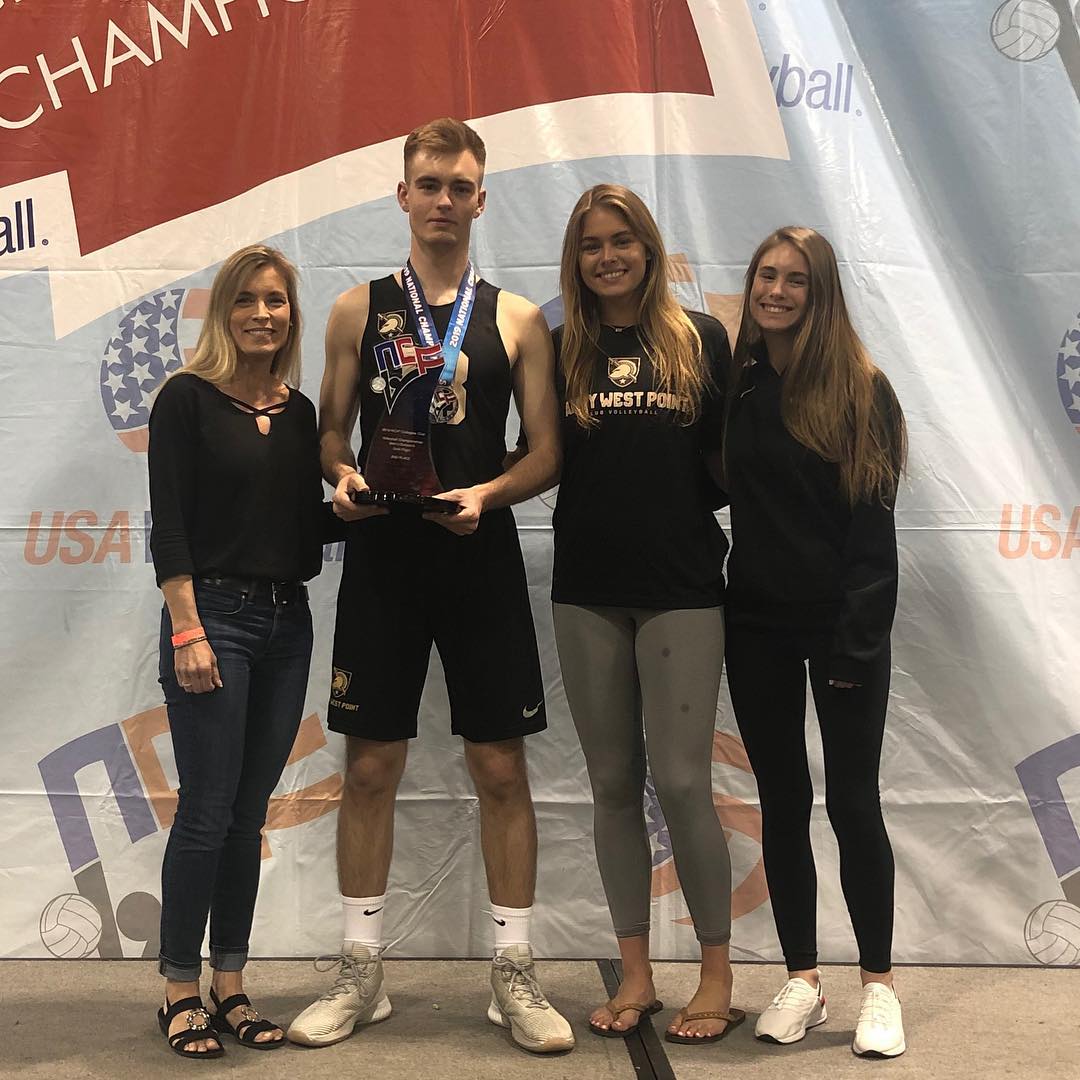 Like her father, the second-born, Ashtynne is a former collegiate athlete. She played volleyball at Clemson University before graduating with an accounting degree in 2021.
Ashtynne recently got engaged to her boyfriend, Riley Smith, who is a Costco Executive Member.
The youngest daughter of Trev, Breanna, born in 2004, is currently pursuing her education at Clemson University.
Moreover, Breanna was also present alongside Angela and Trev at the press announcement of Trev's appointment as the athletic director of the University of Nebraska-Lincoln.