The NFL icon and ESPN broadcaster Troy Aikman has recently made his relationship public with his new girlfriend, Haley Clark, via Instagram.
Haley, aged 34, shared multiple photos with Troy spending vacation on Italian Riviera, spending vacation on a luxurious yacht.
The emerging relationship between Troy Aikman and Haley Clark may surprise many fans, especially since Troy has not publicly announced a separation or divorce from his second wife, Catherine "Capa" Mooty, whom he married in 2017.
The former American football quarterback had a successful NFL career with the Dallas Cowboys (1989-2000).
The Cowboys drafted him as the first overall pick in the 1989 NFL Draft. Aikman led the Cowboys to three Super Bowl victories and was selected to six Pro Bowls throughout his NFL career.
Aikman then switched to a career in broadcasting after quitting professional football.
Furthermore, he is also involved in other sports-related endeavors as he is the MLB team San Diego Padres co-owner.
Troy Aikman New Girlfriend, Haley Clark
Troy Aikman's new girlfriend, Haley Clark, is making headlines after sharing photos of them kissing publicly on her Instagram.
She is active on Instagram with the handle @halonearth, where she has 3.5k followers.
The interesting fact about the new couple is that Haley was only three years old when his boyfriend won his first Super Bowl in 1992.
Regarding her education, Haley graduated with her bachelor's degree in Markets and Culture from Southern Methodist University in 2011.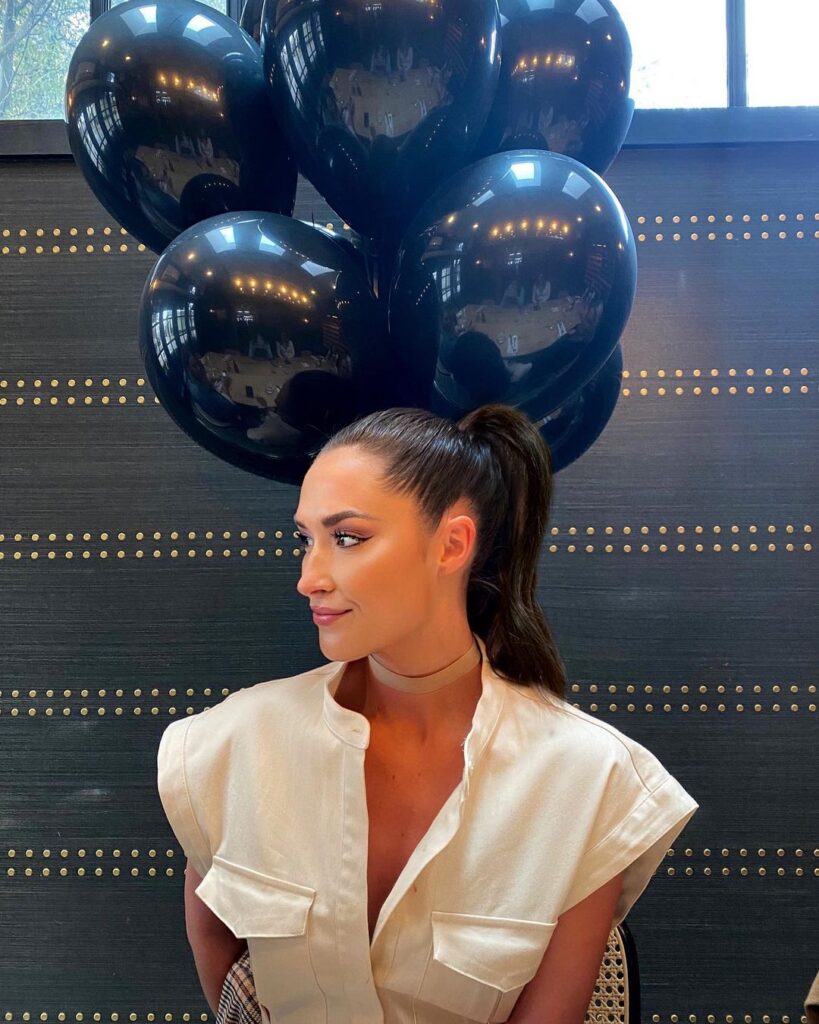 The new girlfriend of Troy Aikman has gained a lot of experience as she has held various positions across different companies.
She has been working as a Senior Director of Sales in Q Clothier Rye 51 since January 2022.
Previously, Haley held the position of Director of Sales for two years before getting promoted.
Furthermore, she previously worked as Director of Charter in Surf Air for ten months.
Previously, Haley was in a relationship with a guy named David Douglas. David is now engaged to Rosemary.
Separation From His Second Wife, Catherine?
Troy and Catherine got engaged in June 2017 while vacationing in Lake Como, Italy. They married three months later in a small ceremony in Santa Barbara, California.
Catherine Mooty, also known as Capa, is a stylish businesswoman and the co-founder of Luxeliner, a mobile boutique that sells apparel, accessories, and presents.
Catherine was a single mother when she met Troy in 2016. She already had two sons, Luke and Val, from her previous marriage.
Similarly, Troy also had two daughters from his previous marriage. He was previously married to Cowboys publicist Rhonda Worthey.
After the recent picture of Troy with a younger woman was surfaced, many fans wonder if Troy and Capa are still together.
Capa and Troy weren't seen together for long, as Capa's latest Instagram post mentioning Aikman was in February 2020.
There are no records of either Troy Aikman or Catherine 'Capa' Aikman filing for divorce.
While Capa continues using Troy's surname on social media, their online presence suggests they are possibly living separate lives.