The American-born Tyler Hansbrough is a professional basketball player who played in the NBA for seven seasons.
Besides, he played for three different clubs in the Chinese Basketball Association (CBA).
Tyler started playing in the NBA when the Indiana Pacers picked him in the 2009 draft.
Before playing the professional league, he played his college basketball for the North Carolina Tar Heels.
While there, he led his team to win numerous awards in intercollegiate tournaments, including the NCAA Championship in 2009.
Likewise, he was one of the best players in the country during his college years.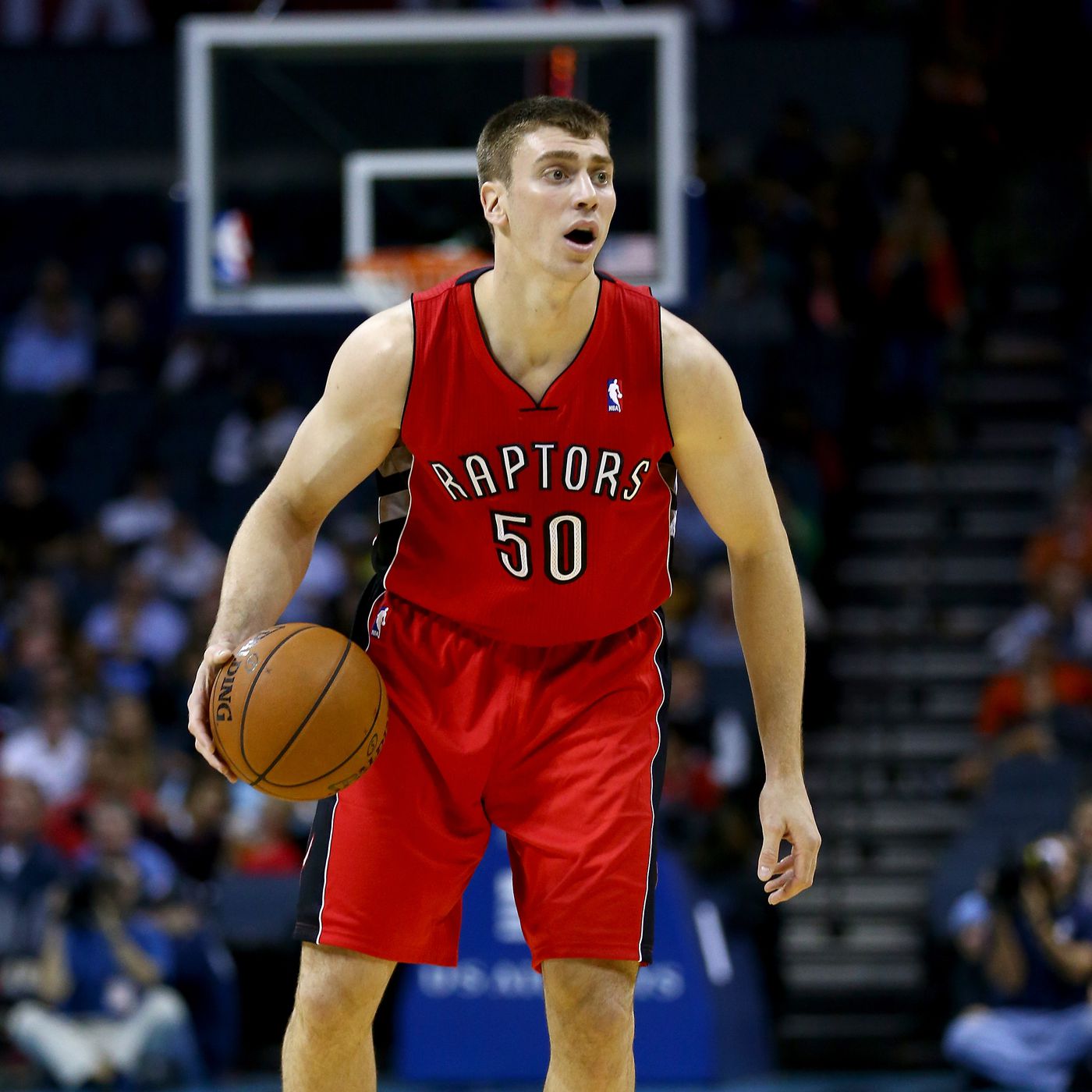 However, his performance declined after stepping into the NBA. His stats in the initial seasons were somehow okay, considering that he had good rebound scores to back them up.
Even though his performance was not up to the mark, he played NBA playoffs six times out of seven seasons. Sadly, in 2017, after the Charlotte Hornets released him, no NBA clubs took an interest in him.
Consequently, he played in the CBA and NBA G League. Tyler has not yet declared his retirement, but he has not appeared in any matches since 2020.
Let's explore more about Tyler's early life, unexpectedly short NBA career, achievements, etc.
But before moving into the details, here are some quick facts about Tyler Hansbrough.
Quick Facts
Full Name
Andrew Tyler Hansbrough
Known As
Tyler Hansbrough
Date of Birth
November 3, 1985
Birth Place
Columbia, Missouri, the USA
Nick Name
Psycho T
Religion
Christianity
Nationality
American
Zodiac Sign
Scorpio
Age
37 years old
Height
2.06 m (6 feet 9 inches)
Weight
249 lb (113 kg)
Hair Color
Brown
Eye Color
Dark brown
Build
Athletic
Father's Name
Gene Hansbrough
Mother's Name
Tami Wheat Hansbrough
Siblings
Two brothers
Siblings' Name
Greg Hansbrough, Ben Hansbrough
Education

Poplar Bluff High School (Poplar Bluff, Missouri)
University of North Carolina (Chapel Hill, North Carolina)

Marital Status
Divorced
Sexual Orientation
Straight
Ex-Wife's Name
Brighton Smith
Kid
None
Food Habit
Non-vegetarian
Profession
Basketball player
NBA Draft
2009
Position
Power forward / Center
League
National Basketball Association (NBA)
Active Years
(2009–2020)
Net Worth
$1-$5 million
Currently Plays For
None
Jersey Number
50
Social Media
Instagram, Twitter
Merch
Paperback, Card
Last Update

March 2023
Early Life, Family & Education
On November 3, 1985, Tyler Hansbrough was born in Columbia, Missouri, United States. Tyler's father, Gene, is an orthopedic surgeon, while his mother, Tami, worked for many years as a dentist.
Born and brought up in Missouri, Tyler and his brothers attended the Poplar Bluff High School. Apart from their studies, the brothers liked to engage highly in sports, so they started playing when they were young.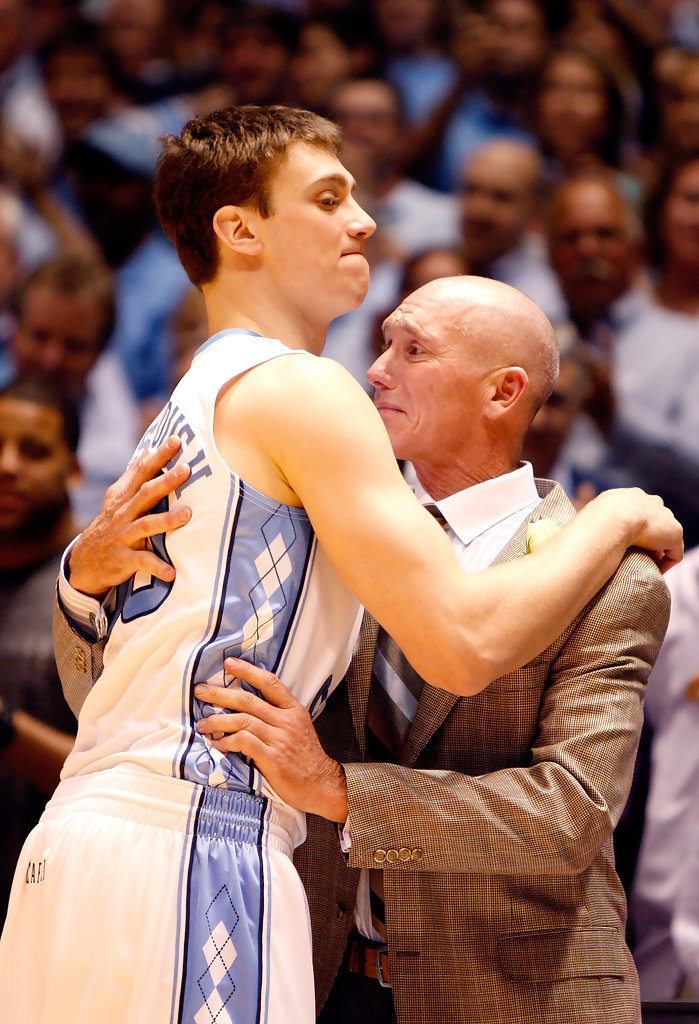 His elder brother, Greg, loved sports, so he inspired his younger brothers to join him.
However, Greg never went professional in his life like his other two brothers due to a brain tumor, but he was pretty popular in his high school.
Furthermore, Tyler's younger brother, Ben, later became an NBA player. He worked as an assistant coach at Western Kentucky University before turning to the Real Estate Business.
So, Tyler grew up in a sports-loving family, and as he was pretty taller even as a kid, he liked playing basketball.
His parents, too, knew very well about their boys' passion, so they always motivated them.
Tyler, with his brothers, had set up a practicing court in their backyard, and they would practice dunks and shoots for hours.
So, he was already quite adept and knew various basketball techniques before playing for high school.
However, now their parents are divorced and live separately. But the love and affection among his family members are immense.
Tyler Hansbrough | Career
High School Career
Tyler began his schooling at the Poplar Bluff High School in Missouri and played high school basketball for the same school team.
Because of his tall height, it was effortless for him to reach the basket, so he mainly played as a power forward.
Moreover, he preferred playing in the center position as well.
He showed that he was quite ambitious from the beginning and played exceptionally well. As a result, he had a very high scoring percentage and was equally good in rebounding.
Hansbrough successfully finished his senior year with many honors and awards. He averaged 28.0 points and 7.3 rebounds per game in the last season.
Speaking of his achievements, he was named the Gatorade Best Basketball Player of The Year (Missouri) and McDonald's All-American, among a few other honors.
Likewise, he played brilliantly in the 2005 Nike Hoop Summit.
Thomas Bryant Bio: NBA & Net Worth >>>
College Career
Tyler Hansbrough decided to join the University of North Carolina at Tar Heels to pursue his college career.
His idea of joining North Carolina proved to be his life-changing decision as he later became one of their legendary players.
He played aggressively from the first season, and consequently, he achieved numerous honors.
Playing 31 matches that season, he averaged 18.9 points per game which were the best among all freshmen.
Moreover, he kept the record by being the first-ever freshman in ACC history to earn First Team All-America honors.
However, this was just the beginning of his breathtaking performances.
He impressed everyone with his fierce gameplay in the next three college seasons. Likewise, he had equally good numbers in his second season and had scores of over 20.0 points per game in both junior and senior seasons.
His fame soon spread all over the country, and he was seen as one of the most significant upcoming basketball stars. He bagged almost every national award that a college player can achieve.
Following his graduation, he declared for the 2009 NBA draft in which he was seen as one of the top picks, reviewing his overall college records.
Professional Career
As he was one of the best college graduates in the draft that year, various NBA teams had a tough competition to acquire him.
Eventually, the Indiana Pacers chose him as the 2009 draft's first-round 13th pick.
Although the club had a massive expectation from their recruit, the Tar Heels legend sadly suffered an injury even before the season started.
Consequently, he missed many preseasons and NBA season matches.
Returning to the court for the second season, he played well for the Pacers. He averaged his career-high 11.0 points and 5.2 rebounds per game that season and gave the reason for the team to hold onto him.
However, he could not impress the team management in the next season, and therefore, they released him in 2013. Then, he signed with the Toronto Raptors to continue his NBA journey.
But, his performance never again became better, but it degraded so much that any NBA team did not want him after the 2015-16 season.
Following the season with the Raptors, he played only for the Charlotte Hornets in the NBA.
Furthermore, he tried luck with the NBA Development League's club, Fort Wayne Mad Ants. Soon after, he went for the Chinese Basketball Association League, where he played for around three seasons.
Unfortunately, the college basketball star could not make much of his professional career and had to be out of the NBA before it was expected.
Following the CBA appearance, he has not appeared in any basketball matches even though he is yet to announce his retirement.
Besides, he works as a match commentator and currently co-hosts the SleepHawk Worldwide podcast with Brandon Staton.
Tyler Hansbrough | Awards & Achievements
Some of his awards and achievements are:
NCAA champion (2009)
ACC Player of The Year (2008)
ACC Rookie of The Year (2006)
McDonald's All-American (2005)
Consensus National College Player of The Year (2008)
Jersey No. 50 retired by North Carolina Tar Heels
USBWA National Freshman of The Year (2006)
ACC Tournament MVP (2008)
Net Worth, Salary & Career Earnings
As Tyler Hansbrough had quite an unsuccessful professional career, he has an estimated net worth of around $1-$5 million.
However, many websites on the internet mention it to be around $20 million, which is quite unlikely overviewing his career and family background.
Nevertheless, the player has earned more than enough to spend a lavish life with his loved ones.
Even though he now earns as a program host, he has accumulated a lot of money through professional league games.
There was much hype about him when he had first entered the NBA.
So, the Indiana Pacers had paid him nearly $2 million for his rookie season with them. They offered him a similar amount in the second season too.
Tyler showed some improvement in his second season, so the Pacers paid him an increased sum of $2.1 million in the 2011-12 season. As a result, he collected approximately $9 million playing for the Pacers.
Sadly, he could not play well for any NBA team after the Pacers, so he had a very short-lived NBA career. So, he did not make as much money he expected.
But, overall, he accumulated wealth worth nearly $16.7 million from his NBA career.
Later, Hansbrough played for various Chinese clubs and an NBA Development League club, Fort Wayne. But his earning records there have not been discovered yet.
Age, Weight & Height
As of 2023, the former NBA player is 37 years of age.
Moving on to his body measurements, he is enormous and stands 2.06 meters (6 feet 9 inches) tall. Even though his parents are pretty short and primarily engaged in academia, all his brothers are tall and athletic.
Likewise, he weighs around 249 lb (113 kg). Moreover, his brown hair and dark brown eyes add to his handsome features.
Jose Calderon Bio: NBA & Net Worth >>>
Tyler Hansbrough | Personal Life
Tyler is a private person and mostly likes to keep his personal life a secret. However, all his fans know that he is currently single and is not dating anyone.
But, he was previously married to his college sweetheart, Brighton Smith. They dated for years before getting married in 2015.
They had organized the wedding ceremony near Old Well inside the premise of the University of North Carolina.
As of now, the couple has already divorced and lives separately. But, the reason for their separation remains undisclosed.
Following his divorce, Tyler was dating another woman named Savita Senthil.
They had met each other in around 2021 and dated for a while. Tyler and Savita were often seen together and regularly posted pictures on their social media handles during that period.
However, they parted ways that same year. Besides, Hansbrough does not have any kids.
Social Media Presence
Instagram: @masterhansbruh
Twitter: @THANS50
Ty Lawson Bio: CBA, Arrests & Net Worth >>
Frequently Asked Questions (FAQs)
Why was Tyler Hansbrough called Psycho T?
While at UNC, Tyler was shy and often used to remain silent. However, during the games, he used to be quite aggressive and often screamed out loud, due to which his teammates and coaches there nicknamed him Psycho T.
Who does Tyler Hansbrough play for now?
Tyler Hansbrough does not play for any club now. However, he last played for the Sichuan Blue Whales in the CBA.
What year did Tyler Hansbrough break his nose?
Tyler Hansbrough broke his nose in 2007. It happened when Duke University's Gerald Henderson accidentally hit him. Consequently, Henderson was expelled, and UNC had won the match.