As the NFL Network's Tom Pelissero reported last Saturday night, defensive tackle Tyson Alualu has a "change of heart" and will be re-joining the Pittsburgh Steelers on a two-year contract.
Herewith, Tyson Alualu becomes a former Jaguars as he had initially agreed to the terms with Jacksonville. Well, the Steelers' nose tackle we will see this time is the former nose tackle.
As far as the sources, The Pittsburgh Steelers has dealt a two-year contract with Tyson, whose detailed information is yet to hit on the surface.
Overall, the NFL Network was first to inform about the news vis Tweets.
You might be interested in Mackensie Alexander contract and return to his team>>>
Tyson Alualu throughout the years
As a matter of fact, Tyson Alualu was first drafted by the Jacksonville Jaguars in the 2010 NFL draft. Indeed, he had starred as the 10th overall pick in the first round.
Apparently, Tyson spent seven seasons with the Jaguars before signing with the Steelers in 2017. After spending two seasons with the Pittsburgh Steelers, he had re-signed his contract for two years.
Therefore, he became a free agent this offseason. Last season, with the Steelers, Alualu had maintained 38 tackles and two sacks with 44% of defensive snaps among the 15 games he featured in for the team.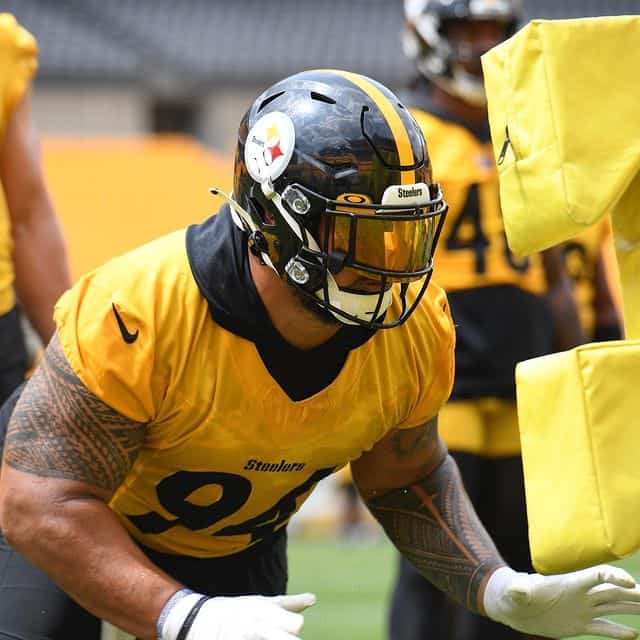 Likewise, he agreed to a two-year deal with the Jaguars about more than a week ago. Additionally, the contract was worth $6 million. However, COVID 19 delayed him from joining the team.
In fact, the Steelers sidelined him for 10 days as Tyson was tested positive for the pandemic. Therewith, his trip to the Jaguars was on the halt for a while, during which he changed his mind to sign with them.
Click to follow more on Mike Tomlin Bio: Football, NFL, Coaching, Controversy>>>
Why did Tyson Alualu change his decision?
According to ESPN, when other defensive line members of the team asked him to stay, Tyson's had a change of heart. Apparently, he was swayed by the teammate's need for him to be in the team.
Besides, the Pittsburgh Steelers didn't have t make a new contract for him. Of course, he agreed to be on the team with the original contract he had. Not to mention, his contract was slightly less than the one Jacksonville had offered.
Well, his contract bought good news for his teammates who couldn't resist tweeting about his return. Of course, they took Twitter by storm with their great enthusiasm.
"My brotha is coming back!!!"
-Defensive tackle Cameron Heyward
"Just talked to TYSON!!!!! He's back!!!!!"
-Cornerback Joe Haden
Overall, as Tyson has retired to his team, the Pittsburgh Steelers have benefitted from his presence. With it, he will be helping fellow Steelers defensive linemen Cameron Heyward and Stephon Tuitt.
Furthermore, the Steelers have to amend new positions and change with the linebacker Bud Dupree, inside linebacker Vince Williams, defensive back Mike Hilton, and cornerback Steve Nelson.
<<<Aaron Rodgers Bio: Net Worth, Girlfriend, Stats, Contract>>>