Víctor Valdés is a former football player turned coach who recently managed the Barcelona-based football team, UA Horta. He left the team to join Joan Laporta in his journey to being the president of FC Barcelona.
Laporta assumed office on 7 March 2021; however, Valdés hadn't returned to Barcelona. Furthermore, he had rejected the newly-elected president's offer to be back at the club as their goalkeeper coach.
Nevertheless, as per recent reports, the footballer is returning to Barcelona, where he will be part of the analytics department. He will look after the progress and proper development of young goalkeepers.
Besides that, for a significant period in his career, Víctor served as a goalkeeper for Barcelona. Hence, he shares a special connection with the club.
Moreover, the player is regarded as one of the best goalkeepers in the history of Barcelona. Likewise, he has played in 535 games and won 21 prominent titles.
In particular, the former goalkeeper won six La Liga titles and three UEFA Champions League championships during his career with FC Barcelona. He was also the La Liga Best Goalkeeper twice.
Similarly, the athlete is the five-time recipient of the Zamora Trophy. Not to mention, he was awarded the Gold Medal of the Royal Order of Sporting Merit in 2011.
Here are some quick facts about him before getting into details about the former Barcelona goalkeeper's life and career.
Quick Facts
| | |
| --- | --- |
| Full Name | Víctor Valdés Arribas |
| Birth Date | 14 January 1982 |
| Birth Place | L'Hospitalet, Spain |
| Nick Name | None |
| Religion | Catholicism |
| Nationality | Spanish |
| Ethnicity | Hispanic |
| Education | Not Available |
| Horoscope | Capricorn |
| Father's Name | José Manuel Valdés |
| Mother's Name | Agueda Arribas |
| Siblings | Álvaro Valdés, Ricardo Valdés |
| Age | 40 years old |
| Height | 6 feet (1.83 m) |
| Weight | 172 lbs (78 kg) |
| Hair Color | Black |
| Eye Color | Brown |
| Build | Athletic |
| Profession | Former Goalkeeper, Coach |
| Current Club | Barcelona |
| Position | Goalkeeper |
| Active Years | 1992 – 2017 |
| Marital Status | Married |
| Wife | Yolanda Cardona |
| Kids | Three; Vera Valdés Cardona, Kai Valdés Cardona, Dylan Valdés Cardona |
| Net Worth | Estimated At $85 million |
| Merchandise | Jersey, Barcelona Jersey |
| Jersey Number | 1 (Barcelona), 32 (Manchester United) |
| Last Updated | September, 2022 |
Víctor Valdés | Early Life, Family, And Education
Víctor Valdés was born in L'Hospitalet, Spain. His parents are José Manuel Valdés and Agueda Arribas.
The footballer grew up in a relatively normal home with his siblings Álvaro Valdés, Ricardo Valdés. His parents worked hard to provide for him and his brothers.
Besides that, the athlete was a football lover since his childhood and hoped to become a professional footballer in the future. Hence, he got his head in the game quite early in his life.
Moreover, he was only 10 years old when he joined FC Barcelona's youth team, Peña Cinco Copas, in 1992. However, the goalkeeper was forced to leave the club with his family at Tenerife island in September.
Nevertheless, he came back to the team three years later and continued his training towards becoming an exceptional player. Furthermore, Víctor improved his football and goalkeeping skills quite quickly after his return.
Thereafter, he played his first game as a Barcelona player when he was 20 years old.
Aside from that, details regarding his education are not available to us yet. We will make sure to update it as soon as possible.
Learn More About Barcelona Femini Midfielder, Lieke Martens Bio: Football, FC Barcelona, Family & Awards >>
Víctor Valdés | Age, Height, And Weight
Since the footballer was born on 14 January 1982, he is 40 years old as of 2022. Furthermore, he is in great shape as he maintains a proper diet and sticks to his regular workout routines.
Not to mention, the now-coach looks just as young and dashing as his goalkeeping days. Besides that, the coach is 6 feet (1.83 m) tall and weighs 172 lbs (78 kg).
Víctor Valdés | Football Career
Club Career & Stats
Barcelona
The footballer started his career with Barcelona as a youth in 1992. However, he debuted as a player on 14 August 2002 in a game against Legia Warszawa.
When Radomir Antić became the club's new manager in 2003, it brought many opportunities for the goalkeeper. By that year, he was already Barcelona's first-choice goalkeeper.
Thereafter, his reputation preceded him. During the 2004-05 season, he assisted the club to their first La Liga title in six years.
Similarly, Barcelona also won the 2005-06 La Liga League with Valdés as a goalkeeper. Furthermore, in 2007, he tied a goalkeeping record that former Barcelona goalkeeper Andoni Zubizarreta previously made.
You can watch his exceptional saving skills right here >>
In the 2008-09 season, the athlete helped the club win two major titles, i.e., the La Liga title & the UEFA Champions League. Not to mention, Barcelona made two more consecutive La Liga title win in the 2009-10 and 2010-11 season.
The former Barcelona player also won the UEFA Champions League in 2010-11. Besides that, he won his last La Liga title with Barcelona in the 2012-13 season.
In early 2013, Víctor chose not to renew his contract close to expiring and decided to conclude his career at Barcelona.
During Valdes's last season at the club, he tore his anterior cruciate ligament against Real Club Celta de Vigo and could not play for the rest of the season.
Manchester United
After a lengthy career at Barcelona, the goalkeeper had agreed to play for Monaco in Ligue, but the club pulled the offer due to his injury.
Thereafter, Manchester offered him an opportunity to recover from his knee injury and sharpen his skills with the club. In 2015, he signed a contract for 18 months.
The footballer played his first match as a Manchester goalkeeper on 17 May in a game against Arsenal.
However, by July, he was already placed on the transfer list after he refused to play a reserve game.
You Might Be Interested In Liverpool Player Sadio Mane: EPL Career, Charity, Wife, Injury & Net Worth.
Standard Liège and Middlesbrough
Following his placement on the transfer list, Manchester United transferred the athlete to Standard Liège on a six-month loan.
However, his playing career with the club was shortened as the club wanted to give young players more opportunities to play.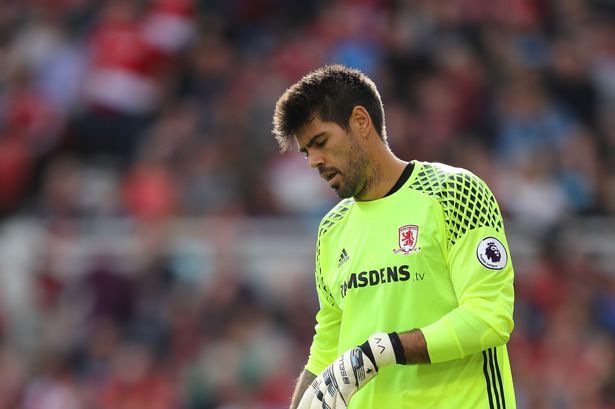 Thereafter, in July 2016, Víctor signed a two-year deal with Middlesbrough but left the club in July 2017.
Then, the goalkeeper remained without a club for the first half of the 2017-18 season and eventually chose to retire in 2018.
International Career
The player represented Spain while playing internationally. Victor was a member of the Spanish team that won the 2010 FIFA World Cup.
Similarly, Víctor also won the 2012 UEFA European Championship. Besides that, he also represented Spain at the 2013 FIFA Confederations Cup held in Brazil.
Don't Forget To Check Out FC Barcelona Player Antoine Griezmann's Net Worth: Cars, House & Salary.
Coaching And Managing Career
The former goalkeeper's managing career started in 2018 after getting his UEFA Pro Licence. Besides that, he first started coaching a Madrid-based Spanish team, ED Moratalaz.
In 2019, he rejoined Barcelona to coach their under-19 team, Juvenil A side. However, due to a fallout with La Masia director Patrick Kluivert, he left his coaching position.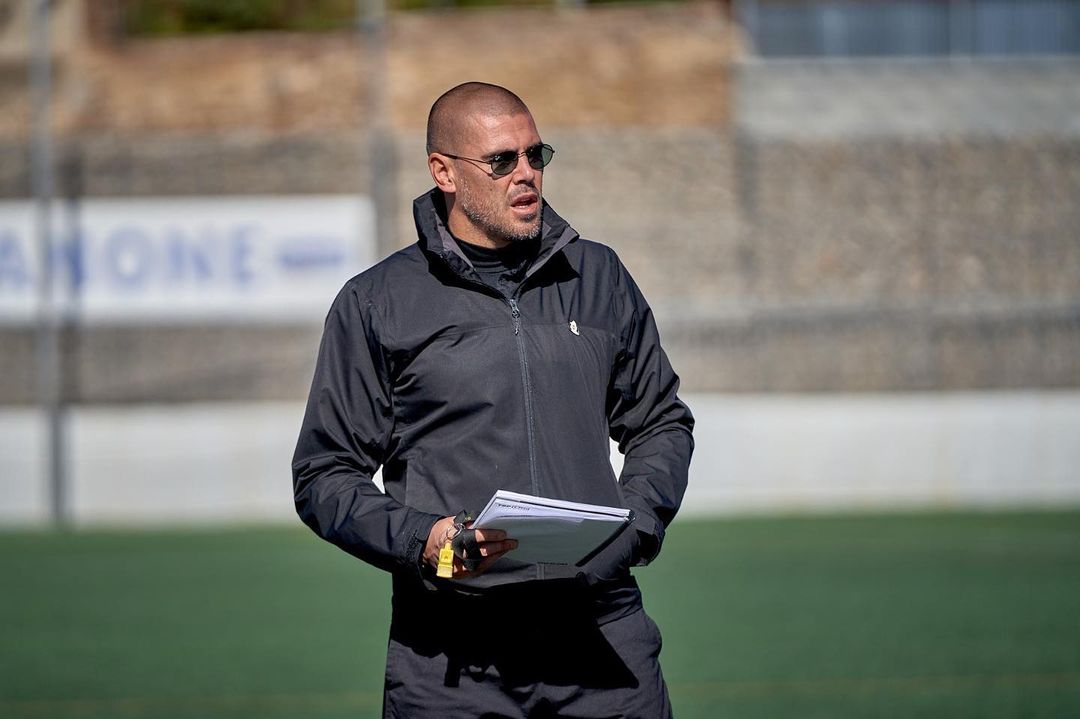 Thereafter, aldés became the manager of Barcelona-based team UA Horta. Nevertheless, he did not hold that position for too long either.
Víctor left his role as manager at Horta to assist the current FC Barcelona president in his presidential campaign. Furthermore, Laporta appointed the former player as a part of the analytics department.
Highlights, Trophies, And Achievements
Five-time La Liga title winner in 2004–05, 2005–06, 2008–09, 2009–10, 2010–11, 2012–13 seasons
Two-time Copa del Rey winner in 2008–09 and 2011–12 season
Six-time Supercopa de España in 2005, 2006, 2009, 2010, 2011, and 2013
Three-time UEFA Champions League winner in 2005–06, 2008–09, and 2010–11 season
Two-time UEFA Super Cup winner in 2009 and 2011
Two-time FIFA Club World Cup winner in 2009 and 2011
Belgian Cup winner in the 2015–16 season with Standard Liège
2010 FIFA World Cup winner with Spain
2012 UEFA European Championship with Spain
Five-time Zamora Trophy recipient in 2004–05, 2008–09, 2009–10, 2010–11, and 2011–12 season
Two-time La Liga Best Goalkeeper in 2009–10 and 2010–11 season
ESM Team of the Year in the 2010–11 season
2013 FIFA FIFPro World XI 4th team
Middlesbrough Player of the Month on October 2016
Gold Medal of the Royal Order of Sporting Merit in the year 2011
Víctor Valdés | Marriage, Wife, And Kids
The former goalkeeper married his longtime partner Yolanda Cardona in a lavish wedding in June of 2017. She grew up in Victoria, a small town in Colombia that is famous for its coffee.
Similarly, in 2000, Cardona moved to Barcelona, where she pursued modeling. The sweet duo met through a mutual friend and have been inseparable ever since.
Thereafter, the two welcomed their first child, Dylan Valdés Cardona, in 2009. Likewise, Yolanda gave birth to her second son Kai Valdés Cardona in 2012.
Finally, the pair were blessed with a beautiful baby girl, Vera Valdés Cardona, in 2013.
After growing their family and raising kids together, Yolanda and Víctor got married in 2017, a little ahead of his retirement announcement.
The wedding was star-studded and filled with Valdés' former teammates and important football figures. Besides that, the footballer considers his wife his rock and greatest support system.
Víctor Valdés | Net Worth, Salary, And Earnings
The exceptional Barcelona goalkeeper's net worth has been estimated at $85 million by various sources. However, some media outlets have disputed this amount.
Nevertheless, he is a renowned goalkeeper and Barcelona's best, so the above amount doesn't seem surprising.
Furthermore, Víctor's salary as a player in 2012 was €6 million.
Likewise, the athlete has managed and coached quite a few teams now and has joined Barcelona in their analytics department. Hence, payments from those jobs must be hefty.
Besides that, his earnings as a player with Barcelona, Manchester United, and other clubs have not been disclosed. Nonetheless, the former footballer seems to be doing quite well for himself, so the amount doesn't matter.
Víctor Valdés | Social Media Presence
During his retirement in the first of 2018, Valdés had called it quits from the social media world.
After showing his gratitude towards the fans and the clubs, the footballer deleted all of his social media handles, hoping for a calm retirement.
When asked about his social media accounts, the player had previously said,
"I don't enjoy the fame. When this all ends, I'll be with my children, teaching them about life. I hope when the lights go out, it will be difficult for people to find me."
Nevertheless, he eventually returned to Instagram with 1.2 million followers. He mostly shares football-related news, highlights, and events in his account.
Besides that, you can drool at the dashing selfies of the perfectly aged footballer. Likewise, Víctor's pictures on his bike are breathtaking.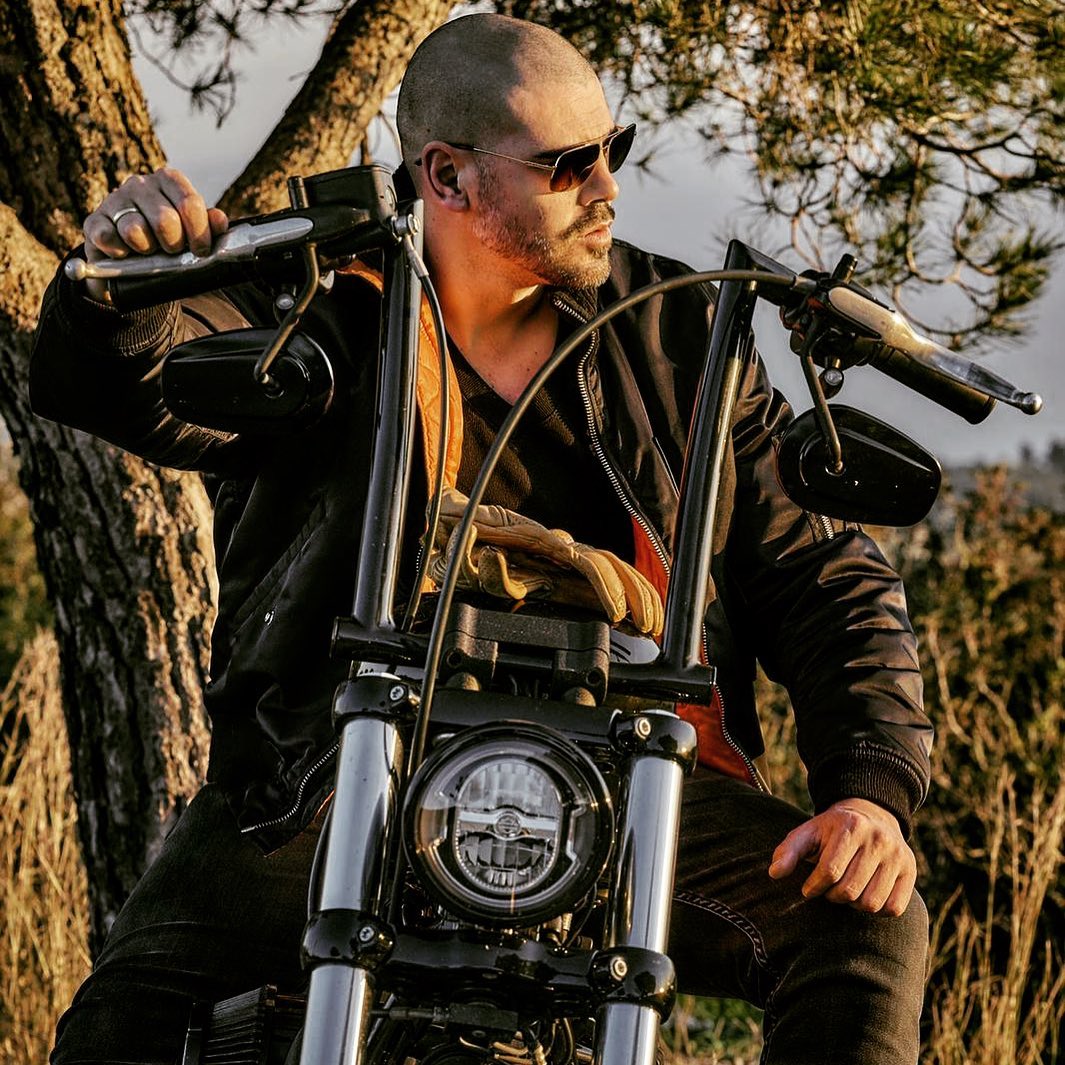 The coach can usually be seen on the football field coaching the aspiring young players. His stunning glasses make him even more attractive.
Furthermore, he has posted a few pictures alongside his beautiful wife. However, the athlete doesn't share much of his children's life through his social media handle.
The couple chooses to keep their kids' life away from the limelight and wishes for them to have a normal childhood.
Víctor Valdés | FAQs
Why did Víctor Valdés retire?
The former goalkeeper did not take up offers from other clubs after leaving Middlesbrough in 2017. Hence, he lived the first seven months of the 2017-18 season without a club.
He didn't give a definite reason for his retirement. However, seven months of peace, spending time with his family, and seeing his kids grow that he couldn't do as much being a professional player made him think about retiring.
How many clean sheets does Víctor Valdés have?
The former Barcelona player has nine clean sheets.
Has anyone scored a hat trick against Víctor Valdés?
No, not a single player has managed to score a hat trick against Víctor Valdés.