David Beckham is a football legend everyone knows, and so is his wife, Victoria Beckham. How can we forget the iconic couple who have been together for decades?
Once known as a famous 90s pop star to building a fashion empire of her own, Victoria Beckham has a staggering net worth of $450 billion alone.
Victoria and David are a power couple with a combined net worth of about $1 billion. Both are successful in their field and support each other dearly.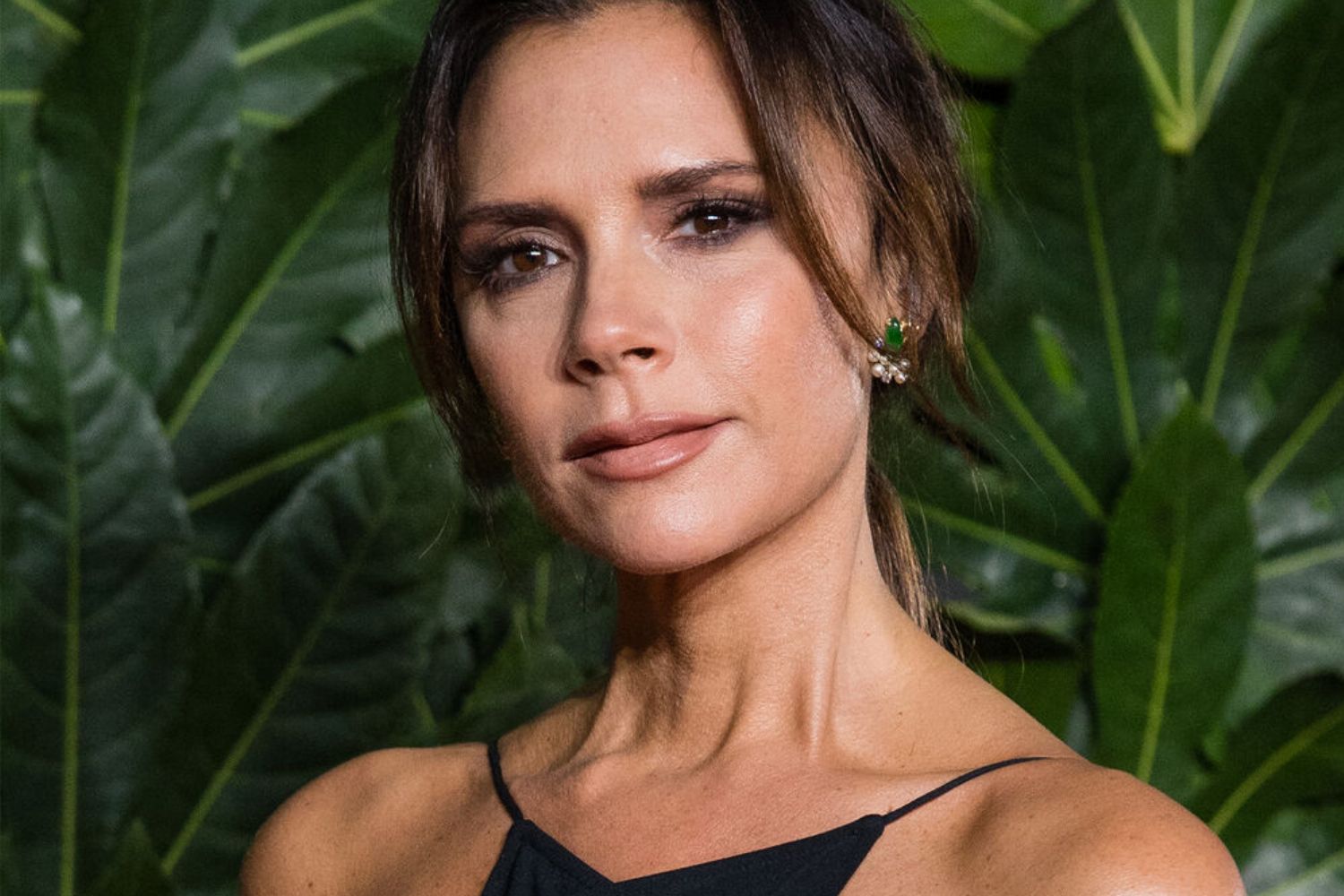 In this article, we will read about net worth, lifestyle, life as a spice girl, and the family of Victoria Beckham. But, before that, let's look at her quick facts.
Quick Facts
| | |
| --- | --- |
| Full Name | Victoria Beckham |
| Other names | Posh Spice |
| Age | 49 |
| Birth Date | April 17, 1974 |
| Birthplace | Hertfordshire, England |
| Residence | London |
| Nationality | British |
| Mother | Jacqueline Doreen (Née Cannon) |
| Father | Anthony William Adams |
| Siblings | Christian Adams, Louise |
| Star Sign | Aries |
| Height | 5'4″/162 cm |
| Weight | 55 kg/121 lbs |
| Religion | Christian |
| Husband | David Beckham |
| Children | Brooklyn Beckham, Cruz Beckham, Harper Beckham, Romeo Beckham |
| Eye Color | Dark brown |
| Hair Color | Blonde |
| College | Laine Arts Theatre College |
| Profession | Singer, Businesswoman, TV personality, Author |
| Associated acts | Spice Girls |
| Fashion labels | Victoria Beckham Beauty |
| Net worth | $400 Million |
| Social Media | Instagram, Facebook |
| Merch | Beauty, Dress |
| Last Update | May, 2023 |
Victoria Beckham | Early Life and Education
The former Spice Girls, Victoria Beckham, was born in Hertfordshire, England, on April 17, 1974. She is the eldest child of Jacqueline Doreen (née Cannon), a former insurance clerk and hairdresser, and Anthony William Adams, an electronics engineer.
Victoria was born into a wealthy family. Her parents are the owners of an electronics wholesale business.
Young Beckham was inspired to pursue a musical career after watching the musical film Fame in 1980. As a result, she began learning ballet at an early age.
When Beckham was 17, she continued her passion for dancing at the Laine Arts Theatre College in Surrey.
After three years, she left to attend St. Mary's High School in Cheshunt. Beckham was quite embarrassed by her family's riches and begged her parents not to drop her at school in Rolls Royce.
Victoria Beckham Marriage with David Beckham
David Beckham and Victoria met at United players' lounge during a charity soccer match in 1997. Victoria was a celebrity, but David had to attain that fame and success yet.
David had a crush on Victoria, so he asked his fellow mates to introduce him to her. The two lovebirds met and instantly fell in love with each other.
The couple started dating, and they quickly became one of Britain's most famous couples named Posh and Becks.
In 1999, The couple married in a spectacular ceremony at an Irish castle. The wedding ceremony was extravagant, and it was all over the news.
The main event cost around £628,000; on top of that, Beckhams sold their marriage pictures to OK! magazine for a whopping £1.73 million.
Victoria Beckham Husband David Beckham
David Beckham is a retired football legend and president and co-owner of Inter Miami CF and Salford City.
The soccer legend was born on May 2, 1975, in London, England, and raised in a soccer-crazed family, which stirred interest in playing football.
Beckham started playing football from a young age and played for local youth teams until he signed for Manchester United at 17.
The hunk played for Manchester United, Preston North End, Real Madrid, AC Milan, LA Galaxy, Paris Saint-Germain, and England, holding the outfield appearance record until 2016.
Beckham is the only English player to win league championships in four countries: England, Spain, the United States, and France.
He announced his retirement in May 2013, ending his 20-year football career in which he won 19 major championships.
>>>Diego Maradona Net Worth | House & Cars>>>
Victoria Beckham Children
In 1998, Victoria revealed that she and David were expecting their first child. Victoria told at the time that she was shocked she became pregnant by accident during a Spice Girls tour, given her history of Polycystic Ovaries (PSCOS).
Brooklyn Beckham
In March 1999, Victoria and David gave birth to their first child at Portland Hospital in London. It was a baby boy and was named Brooklyn. He weighed 7 pounds and was delivered through emergency cesarean.
The new parents got a lot of congratulatory messages on their first child but also had to face criticism for the choice of the name.
They disclosed that they conceived the child in Brooklyn, New York, so they named them Brooklyn, which is a unique name.
Brooklyn is said to be reserved and protective of his mother while they are out and about. He is also a huge football fan.
Brooklyn dated Hollywood actress Chloe Grace Moretz for a short time in 2016. He also stated that he is a promising photographer working on a campaign for the luxury company Burberry.
Romeo Beckham
Similarly, Victoria gave birth to her second child, a boy called Romeo. He weighed 7lb 4oz and was also delivered through cesarean section per the doctor's guidelines.
Similarly, Romeo has acquired his father's model features as well as his mother's chin. He even made it to the list of the Best Dressed Man at the age of 8.
Romeo, now a teenager, has a promising modeling future ahead of him, appearing in many ads for Burberry's luxury company.
Cruz Beckham
In February 2005, Victoria gave birth to another baby boy. The boy was born in Madrid, Spain. So the couple chose the Spanish name Cruz that means "Cross" for the boy.
Cruz approached the stage during the Spice Girls' 2009 tour and performed an incredible body-popping breakdance, much to the audience's pleasure.
Cruz's love of music appears to have followed him throughout his life. In December 2016, he signed with Justin Bieber's manager, Scooter Braun, and released his debut charity single, "If Every Day Was Christmas."
Harper Seven Beckham
After three consecutive sons, the couple was expecting a daughter for her fourth pregnancy.
Finally, Victoria gave birth to her first child, Harper Seven, on July 10, 2011.
Harper has always been fashionably dressed from birth, and she has been Victoria's companion at design shows as her mother's fashion business has taken off.
Thus, she was named the most fashionable celebrity child in 2014. Apart from modeling and fashion, Harper is said to be an excellent football player.
>>>Billie Jean King Net Worth | Lifestyle & Charity>>>
Victoria Beckham Musical Career
Becoming a member of Spice Girls
In 1994, Victoria got a fortuitous break when she responded to a casting call for enthusiastic and hardworking female artists.
Beckham was picked from among 400 women who applied to join a new all-female pop singing group.
The group was named the Spice Girls, and it had five members: Melanie Brown, Melanie Chisholm, Geri Halliwell, Emma Bunton, and David Beckham.
Each of the five Spice Girls members created their own persona: Brown was dubbed "Scary Spice," Chisholm "Sporty Spice," Halliwell "Ginger Spice," Bunton "Baby Spice," and Beckham "Posh Spice."
They launched their first album, Spice, in 1996 and topped the charts with the infectious dance-pop single "Wannabe."
Their follow-up song, "Say You'll Be There," peaked at No. 3 on the Billboard 200 list. The record sold over 20 million copies worldwide, making them the best-selling female group of all time.
After their immense success, they released their second album named Spice World in 1997. The album performed well but couldn't break the record of their debut single.
Their third album, Forever, did not perform well as the previous two albums. So, after releasing three albums, Spice girls went on a hiatus.
Mrs. Beckham, on the other hand, was preparing for her solo debut.
Making a solo debut
Beckham released her debut solo song, "Out of Your Mind," on August 14, 2000, collaborating with Dane Bowers and Truesteppers.
Before the single's release, she had made her public solo debut in a performance for a charity. She performed "Out of Your Mind" in front of a crowd of 100,000 people.
Her next solo song, "Not Such An Innocent Girl," was released on September 17, 2001. Despite a massive advertising effort, Beckham's song debuted at number six.
Beckham's self-titled first album, released on October 1, 2001, peaked at number ten in the UK album chart. However, the record reportedly cost £5 million to make and sold only 50,000 copies.
Later, Victoria dropped her final album, 'A mind of its own' on February 11, 2002, but it did not perform well as anticipated.
The company then stopped promoting her, and there were rumors that her label would soon drop Victoria.
Unfortunately, the rumor did come true as Victoria was dropped by her label, including her fellow group mates.
However, She claimed that she was never dropped but instead came to a mutual agreement not to continue together.
>>>Shane Warne Net Worth | Car, Charity & Foundation>>>
Signing up with a new label
After parting her ways with Virgin Records, Beckham signed a £1.5 million contract with Telstar Records and 19 Management the same year.
In 2003, she began work on Open Your Eyes, an electropop-influenced album, and picked "Let Your Head Go" as the first single.
But, Beckham dropped the album as she was not satisfied with the final album. She wanted a more urban sound and collaborated with Damon Dash on the R&B, and hip hop-oriented album Come Together.
Beckham's debut single, the double A-side "Let Your Head Go," was released in the UK on December 29, 2003.
The single peaked at number three in UK charts despite the huge marketing and several TV appearances.
The album did not perform as expected. Victoria had her next album lined up, but the company postponed it as it was struggling financially.
Soon the company went bankrupt in April 2004, ending Victoria's solo music career.
Victoria Beckham's Fashion Career
Victoria Beckham was a known name in the fashion industry following her debut as a model on the ramp for Maria Grachvogel on February 17, 2000.
She also served as a British ambassador for Dolce and Gabbana and was the face of Rocawear for a brief period in 2003.
Launching her fashion brand
In 2004, Victoria created the VB Rocks jeans range for the Rock & Republic brand. She also established her sunglasses line, DVB Eyewear, a year later, and a jeans line, DVB Denim, soon followed.
Despite her media influence, her fashion line has not been a commercial success. She suffered loss as their demand dropped in 2019. Sales fell by 16%, but Victoria hopes to achieve profits as soon as possible.
Launching fashion label
Victoria Beckham launched her fashion label eponymous in a fashion show in September 2008. The label was initially known for its gowns and dresses, but the collection has been expanded to handbags, eyewear, denim, and perfumes.
Mrs. Beckham was named Designer Brand of the Year at the British Fashion Awards in November 2011 for the brand.
Victoria Beckham Beauty
In September 2019, Victoria launched a Beauty brand named "Victoria Beckham Beauty." The brand initially focused on eye makeup such as eyeliner, eye shadow, mascara, etc.
After one month, the brand also introduced lip products with different shades of lipsticks available.
Victoria Beckham Books
Beckham published her debut book, Learning to Fly, on September 13, 2001. She documented her youth, period with the Spice Girls, marriage and family life, and profession in the book.
Learning to Fly was the third best-selling non-fiction title of 2001, with over 500,000 copies sold in the United Kingdom.
On October 27, 2006, Beckham released her second book, That Extra Half an Inch: Hair, Heels, and Everything in Between. The book features fashion, style, and beauty suggestions from Beckham and photography by Mario Testino, Annie Leibovitz, and Steven Meisel.
The book became another best-seller, selling 400,000 copies in the United Kingdom alone since it was released in hardback. Since then, the rights have been sold to the US, the Netherlands, Japan, Portugal, Lithuania, Russia, and, most recently, China.
Victoria Beckham | Net Worth
Beckham was named the 52nd richest lady in Britain and the 19th richest person in Britain with husband David in 2007, with an estimated joint fortune of £112 million ($225 million).
As of 2021, the total net worth of Victoria Beckham is estimated to be $450 Million.
Victoria collects handbags and has over 100 Hermes Birkin bags, usually regarded as the most costly and sought-after, with one bag costing around $131,000. Her handbag collection is worth over $2 million.
Real Estate
The couple lives in a mansion in West London that sits on 24 acres of land. They paid $3.3 million for the mansion and spent $4 million for the restoration. The mansion is known as Beckingham Palace.
In 2007, they bought another mansion with a six-bedroom, ten-bathroom Beverly Hills house for $18.7 million, which they sold for $33 million in 2018.
They also have a $4 million house in the south of France and a $41 million estate in West London's fashionable Holland Park district.
They paid over $8 million for a converted barn in the bucolic village of Great Tew in the Cotswolds, two hours outside of London.
Victoria Beckham | Social Media Presence
Instagram: 29.1 Million Followers
Facebook: 4.2 Million Followers
FAQS about Victoria Beckham
Did Victoria Beckham grow up rich?
Yes, she was born and raised in a rich family. Her parents are the owners of electronic wholesale businesses.
What was Victoria Beckham's childhood like?
Victoria had an easy life as a child, but she used to be embarrassed by her family's riches. Young Beckham would beg her father not to drop her school in luxurious cars. Apart from that, she spent her childhood learning dance.
Who is richer, Victoria Beckham or David Beckham?
According to the sources, both have their net value valued at $450 million.
Is Victoria Beckham the owner of Victoria's Secret?
No, Victoria Beckham is not the owner of Victoria's Secret.