Bo Bichette Ethnicity: Professional baseball player Bo Bichette is the younger son of the former MLB player Dante Bichette and his wife, Mariana. As his mother was not originally from America, fans are curious about Dante's family life and background, including his nationality and ethnicity.
Through his mother's connection, he played for Brazil in the 2017 World Baseball Classic. But though he represented Brazil internationally, Bo is an American citizen.
Born and raised in Florida, he has lived in the United States and made a career here. His older brother Dante Jr. was also formerly a professional baseball player.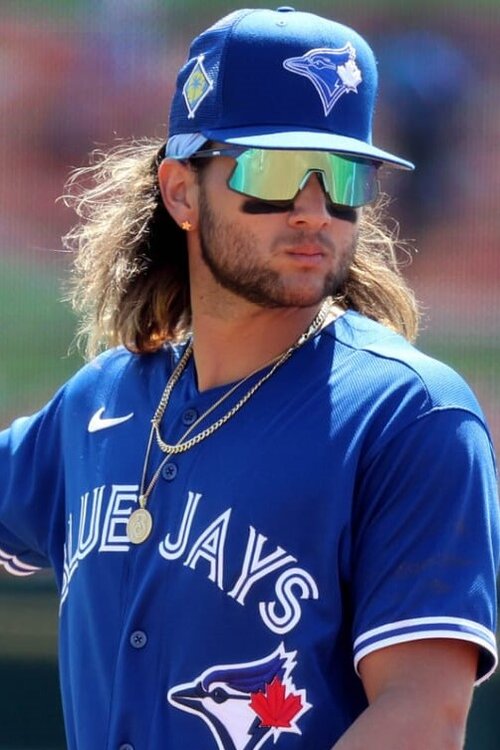 Bo Joseph Bichette, better known as Bo Bichette, is an American professional baseball player who plays for the Toronto Blue Jays of the Major Baseball League.
Bichette made his MLB debut in 2019, three years after the Blue Jays chose him as the 66th overall pick in the 2016 draft.
Following that, he played minor leagues for teams, including the Gulf Coast League Blue Jays, Lansing Langnuts, and Buffalo Bisons.
He eventually debuted for the Blue Jays against the Kansas City Royals on July 29, 2019.
Bo has not won the World Series titles yet, but he has garnered some accolades and honors, including the All-Star selection and AL hit leader in the league.
What Is Bo Bichette Ethnicity? Religion And Origin
Bo Bichette was born to his parents, Dante and Marianne Bichette, on March 5, 1998, in Orlando, Florida.
Through his dad, Dante, Bo has European roots.
Similarly, his mother, Marianne, is from Porto Alegre, Brazil, and she only came to the States after she finished her high school studies to pursue a college education at Boston University.
But Marianne's family history also traces back to Asia, as her dad is of Chinese descent.
Speaking of his nationality, Bo is an American. Though he and his brother got an opportunity to represent Brazil internationally, they did not renounce their American citizenship.
Furthermore, Bo is a devout Christian. He often says he is just a believer who plays ball. Previously, when he had an Instagram account, he openly expressed his faith through his uploads as he frequently captioned pictures with Bible verses.
He believes his relationship with God has given him much strength and impacted his life immensely.
Bichette says, "I think that when you get that relationship with God, you can put things in perspective a little bit more, that really the only thing that matters is the effort you're putting in, the person you're being, things like that."
Little On Dante Bichette Sr.'s Life And Career
Bo's dad, Dante Bichette, was born on November 18, 1963, in West Palm Beach, Florida. He was one among the seven kids of his parents, Maurice and Mary Bichette.
His dad, Maurice, was a construction worker, and his mom owned an antique shop. Despite being born into a family with no athletic background, Dante began playing basketball before he was ten.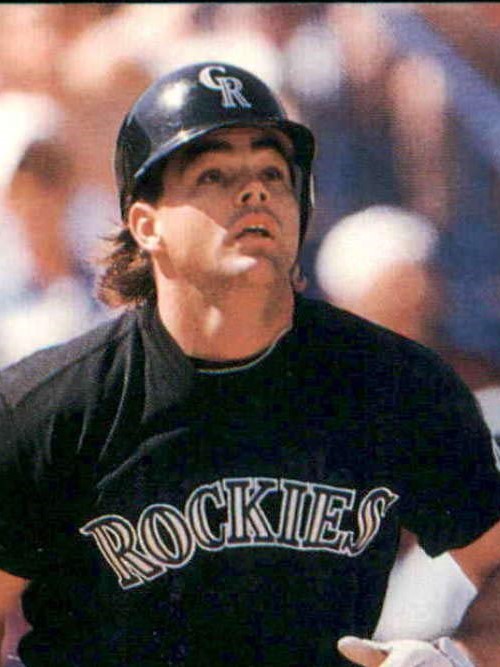 With the support of his parents, he then played in the Little League for the Juno Park Braves team. He also played shortstop for the Jupiter High School's baseball team.
Drafted into the MLB in 1984, he eventually debuted for the California Angels on September 5, 1988.
In his thirteen-year-long MLB career, he made it to the All-Star games four times and won the Silver Slugger Award in 1995.