The Irish golfer Shane Lowry practices Christianity as his religion. His mother, Bridget Lowry, is a well-known parishioner in her community.
When Shane won the British Open in 2019, his family wasn't the only household in Ireland that celebrated his victory. The entire country celebrated with him.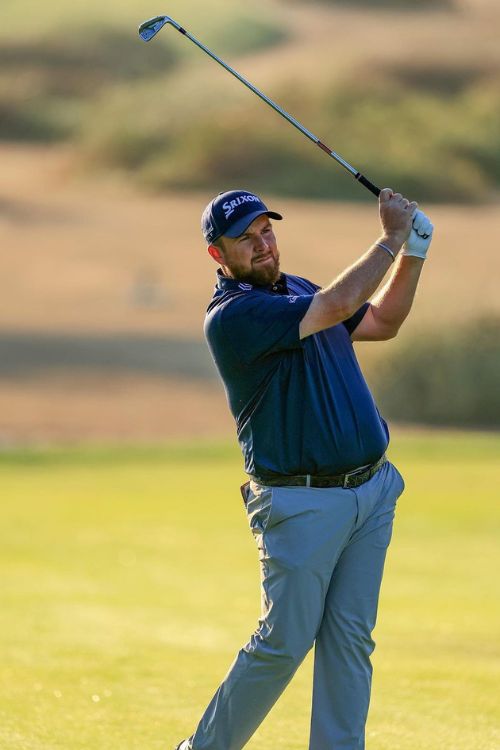 The golf star comes from a family of athletes, with his father and uncles etching their names in the history of Gaelic football.
He currently resides in Florida, leaving Ireland in 2018 after his poor run of form that season.
His move to the US turned out to be fruitful for his career, as he won his first major title a year later. Since then, Lowry has continued success on the golf course. Last year, Lowry recorded the most consistent season of his career on the PGA tour.
Lowry is up against Danny Willett, Matt Wallace, and Austin Eckroat at the ongoing Memorial Tournament.
Lowry is yet to win a tournament this season, with his best position, T5, coming at the Honda Classic.
Golfer Shane Lowry Religion
Golfer Shane Lowry follows Christianity as his religion. After the Irish golfer won the British Open in 2019, his faith became a topic of discussion.
Lowry's belief and faith in Christianity stem from his family. As said by Father Deegan, a priest at St. Brigid Catholic Church in Clara, in an interview with Catholic Courier, the golfer's mother, Bridget Lowry, is an active parishioner.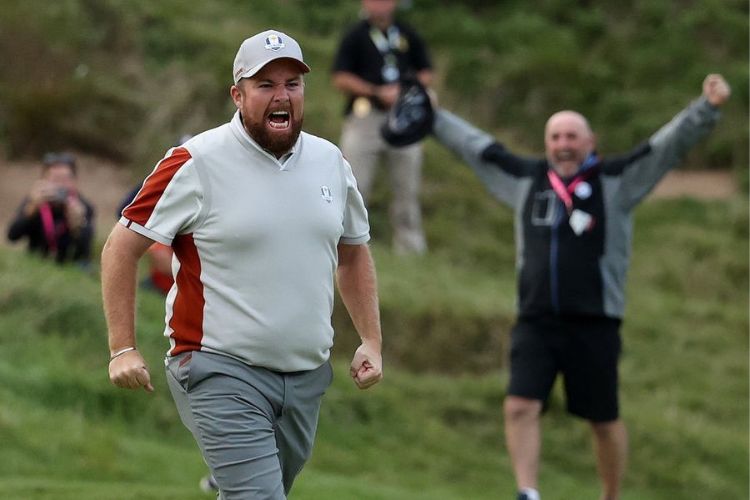 Parishioner is a term used for a person who is an active churchgoer and or is a member of a regular parish, a small district having its church.
Last year for Christmas, the golfer shared an Instagram story of his wife, Wendy, stacking boxes of chocolates. Shane captioned the post, "Tell me it's Xmas without telling me."
Shane Lowry Comes From A Family Of Athletes
Golfer Shane Lowry's family had made its mark in the history of Irish sports even before Shane was born.
Shane's father, Brendan Lowry, and his uncles, Sean, and Mick Lowry, won All-Ireland medals with Offaly in 1982.
Brendan played for Offaly from 1981-1992 and guided his team to victory by scoring three points.
After retiring from sports, Brendan managed Westmeath senior team for three seasons. His father, Brendan, was featured in the documentary "The Emotional Return Home of a Major Champion," released on December 22, 2022.
Brendan talked about the moment they lifted the prestigious trophy with his brothers and said watching his son succeed in golf has been nothing less than a dream.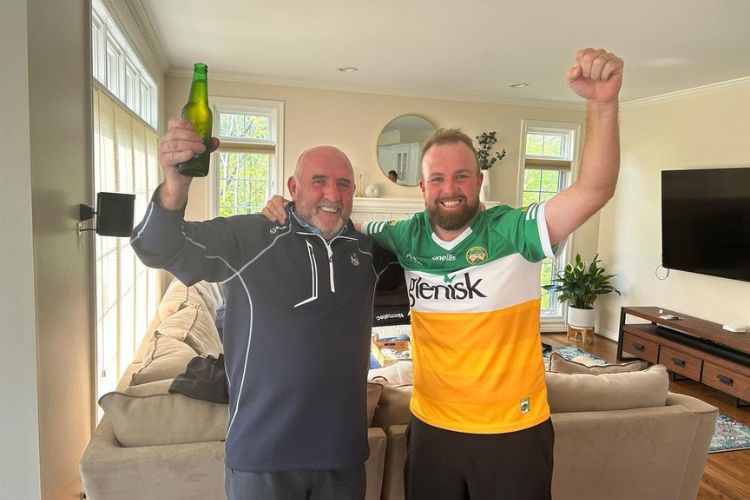 His mother, Bridget, was also part of the documentary and added that though the sport was expensive, they wanted to see Shane fulfill his dream.
During the opening scene, Bridget shared some quick bits of what Brendan was like as a kid. Praising her son, Bridget, said Shane was a good-all rounder in school and for the most part, was a quiet kid.
In May, the father-son duo of Shane and Brendan Lowry celebrated after Offaly GAA U20s won the Leinster title.
Shane shared a photo of them on his Instagram, captioning the post, "Two very happy Offaly men here in Rochester."
Brendan Lowry Shares Two Kids With Wife
Brendan Lowry and his wife, Wendy Lowry, with their two kids, reside in Jupiter, Florida.
The Irish golfer met his better half in 2012 during a night out. Since 2014, the couple has shared several photos of them on Instagram.
A nurse by profession, Wendy tied the knot with Brendan on April 12, 2016. The wedding took place in New York with no glitz-glam and with few of their family members.
The couple welcomed their first child, Iris, a year after their wedding in 2017. The family of three was pictured together after Shane won his iconic British Open trophy.
In September 2021, the couple welcomed their second child, Ivy Lowry. Shane took to his Instagram to share the exciting news as he shared the photo of him placing Ivy on his chest.
Earlier this year, the entire Lowry family was pictured at the Augusta National Golf Club.
Iris and Wendy were seen wearing the green caps, and Ivy was pictured eating her digestive biscuit with beaming Shane holding her.