Esmee Brugts' parents are from mixed backgrounds and encouraged her to take up soccer alongside her older brother Valentijn. Previously, Esmee said her dad inspired her to start playing the sport.
The PSV player was five years old when she began playing soccer. In an interview, Esmee said she played soccer with boys until she was 16. She believes it helped her to get physically stronger.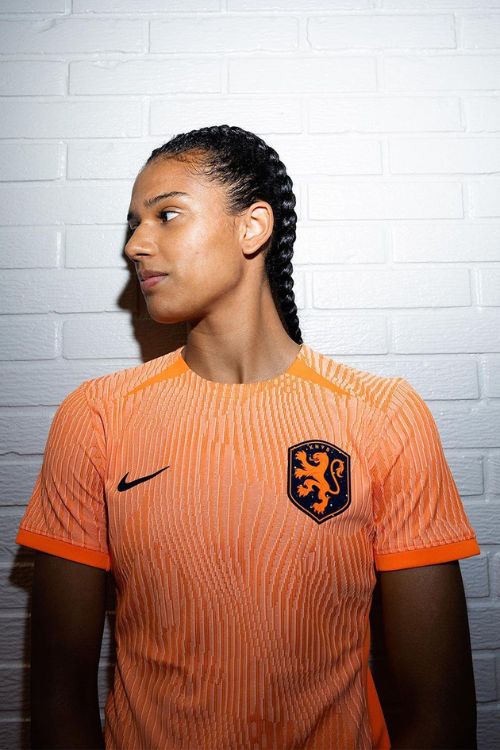 At a young age, Esmee has already been touted for great success and has proved why she deserves all the attention. The youngster has also been linked with a move away from PSV this summer.
Earlier this summer, Brugts was named alongside veteran player Lieke Martens in the World Cup team. And today against Vietnam, the youngster scored her first World Cup goal for her country.
Brugts scored not one but two goals, nearly identical ones, as the Netherlands thrashed Vietnam 7-0. Finishing ahead of USWNT, the Netherlands is now through to the next stage.
Esmee Brugts Parents
Esmee Brugts' parents are relatively private and have chosen to stay out of the public limelight.
In an interview with Pledge Times, Brugts mentioned her mother comes from Suriname, and her dad is a former football player. Esmee credited her father for instilling a love for soccer in her at a young age.
With her dad, Brugts would often compete in sprinting, and as she grew older, the PSV player started beating him easily.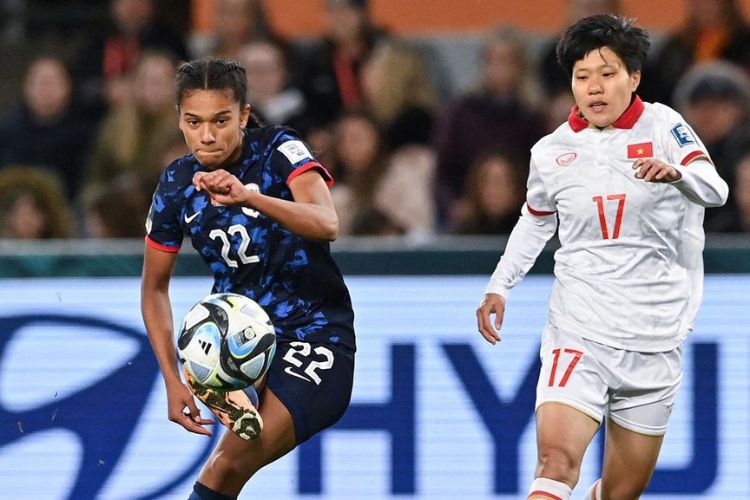 It was something, Brugts said her father wasn't impressed with at the beginning, as he could no longer be a challenge to his daughter.
If her dad helped her up her fitness level and overall athleticism, Esmee's mother always told her to remain grounded. She would advise the young talent not to get too arrogant as she still had a long way to go.
Whenever someone praised Esmme and her incredible soccer skills, her mother would immediately jump in and start talking about something else.
The girl from Heinenoord was lucky she was raised
in a household with parents that supported her soccer dreams. And today, on the world stage, Esmee is returning the faith shown to her by her parents.
Esmee Brugts Brother, Valentijn Brugts
Esmee Brugts' older brother, Valentijn Brugts, is a sneakerhead and runs a footwear store.
A business administration student, Valentijn runs a sneaker store that goes by the name HWICKS. The HWICKS Instagram page that began uploading in 2021 has gained a following of 2.4k.
Like his sister, Valentijn completed his education at Hoeksch Lyceum and currently lives in Heinernoord.
On his Instagram page, Valentijn has mostly shared pictures of his favorite sneaker pairs and a few photos with his close friends.
Born on February 24, 2001, Valentijn is two years older than his sister and was previously a soccer player. He played defense at SV Heinenoord's youth team alongside his sister.
And though he might not have shared any posts with his sister, Valentijn has made a separate Instagram highlight of all the memories with Esmee.
Valentijn has shared stories of every time Esmee has been called up for the Netherlands squad. He has also shared several skill videos of his sister posted by her team PSV.
The older brother also tries to attend his sister's game as much as possible, taking several videos of her from the stands.
Last year on her brother's 21st birthday, Esmee shared a throwback picture of him and herself. It was a cute picture of the sibling duo standing next to a penguin's statue. Valentijn later reshared the post on his Instagram story.
As Esmee grabbed her first World Cup goal for the Netherlands, Valentijn recorded his TV screen to share the moment the goal went in with his followers.