Aneta Sochan is the mother and the woman behind young sensation Jeremy Sochan's success. She has lived an eventful life with plenty of experience as an athlete.
There is no denying the fact that mothers are necessary for an athlete's upbringing. But the case of Jeremy Sochan is the perfect example of such a reference.
Not only did his mother Aneta raise him well, but she also trained and honed her son's skills. To the extent that this day, he is playing at the topmost level.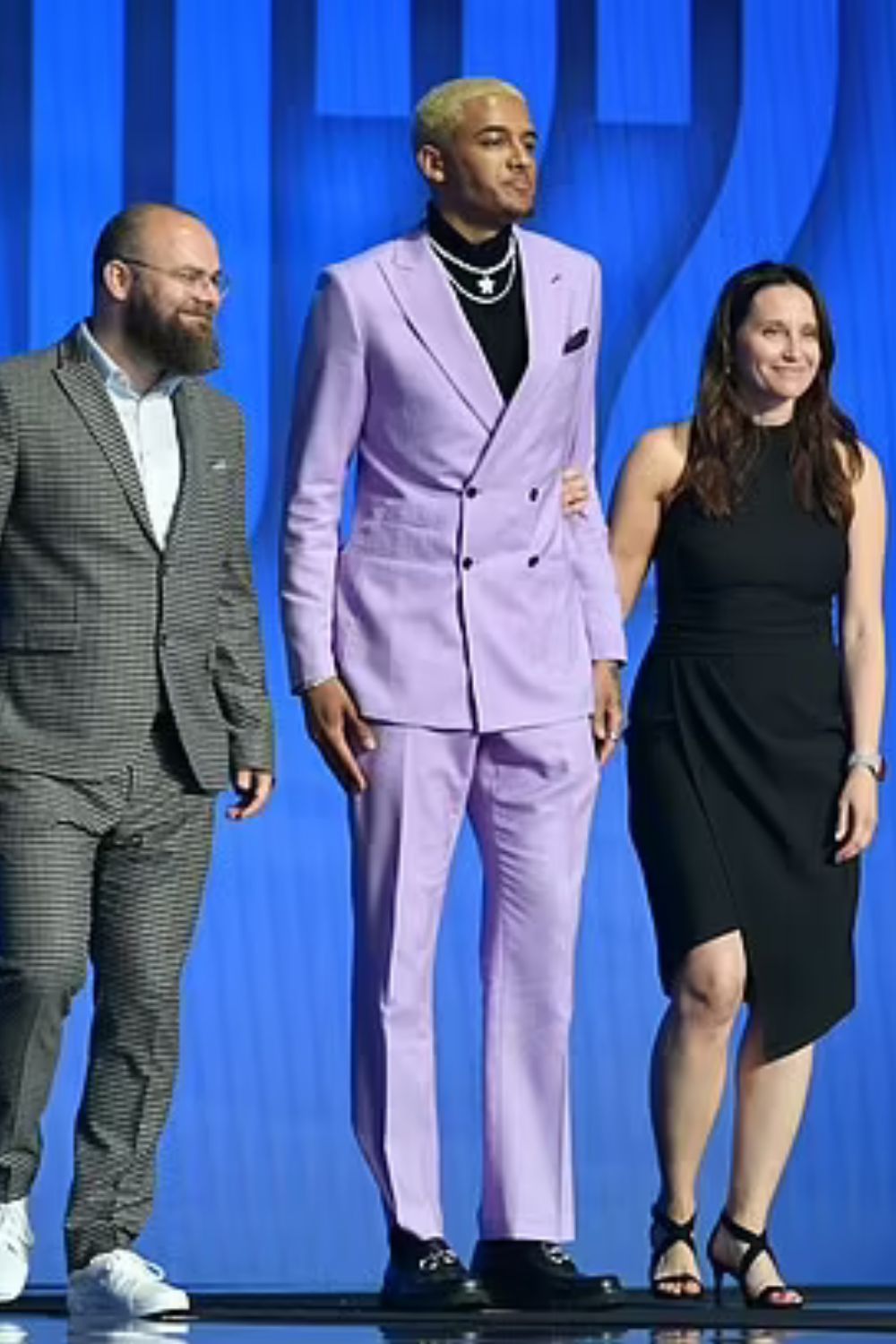 Aneta Sochan is most commonly famous as the mother of the San Antonio Spurs power forward Jeremy Sochan. But there's more to Aneta than just being a mother of an athlete.
Moreover, Aneta is from the capital city of Poland, Warsaw. She played basketball from a young age and took her talents to the professional level.
During her days in Poland, Aneta played for the historic Polonia Warsaw. It is the oldest sports team and produces generational soccer and basketball players.
After a few years, Aneta moved to the United States to further develop her career. She played at the Eastern Central College in Union, Missouri, and later transferred to Oklahoma Panhandle State University.
More On Aneta Sochan
Aneta played Division II Basketball in the USA and lived there for a while before moving to England. She was a point guard and understood the game on an excellent level.
She left Basketball after leaving the USA and has been into various other aspects of life. Most commonly, we can see her preaching for a better environment for players to express their mental health concerns.
Moreover, regarding her age, we do not know her exact date of birth. There is an assumption that Aneta might be in her 40s.
As The Mother/Coach of Jeremy Sochan
To say, that Aneta deserves all the credit for Jeremy's achievements up to date is not an exaggeration.
More so, Jeremy himself agrees if it was not for his mother, there was no way he could make it to the NBA.
Right from a young age, when Aneta found Jeremy had potential and interest in the game she started training him. The mother-son duo would soon take over as Jeremy went to various institutions and showed his class.
He said, "Her role in shaping me as a player was enormous. I can say that my mother was my first trainer. She played herself, and when I was little, she taught me how to play basketball, how to play with passion, and how to play for a band. And how to enjoy all this, how to be happy on the pitch."
Despite both of his parents being basketball players, it was Mommy Sochan who brought out the best in young Jeremy. She made a detailed description of Jeremy's skills and stats.
Subsequently, Aneta sent an email to the Polish Basketball Association highlighting her son's gameplay. This led to Jeremy getting attention from top organizations from a young age.
The Sochan Family
Not only Jeremy and Aneta but the whole Sochan family has a history in sports. Aneta's grandfather Zygmunt Sochan was a soccer player.
Likewise, Aneta's father Juliusz Sochan, was the president of the Warsaw Regional Basketball Association. In addition, he also directed the basketball section of AZS AFW Warsaw.