China's Wu Yibing experienced a distressing incident during his opening match at the Citi Open in Washington on Monday.
He was forced to retire from the match after collapsing on the court, prompting immediate concern from onlookers.
This was not the first time such a health incident occurred for Wu.
Just within a month prior to the Citi Open, during his opening match at Wimbledon, he had already suffered a health setback.
Wu needed a medical timeout in that match after falling ill at the end of the first set, which led to his eventual loss to American player Frances Tiafoe.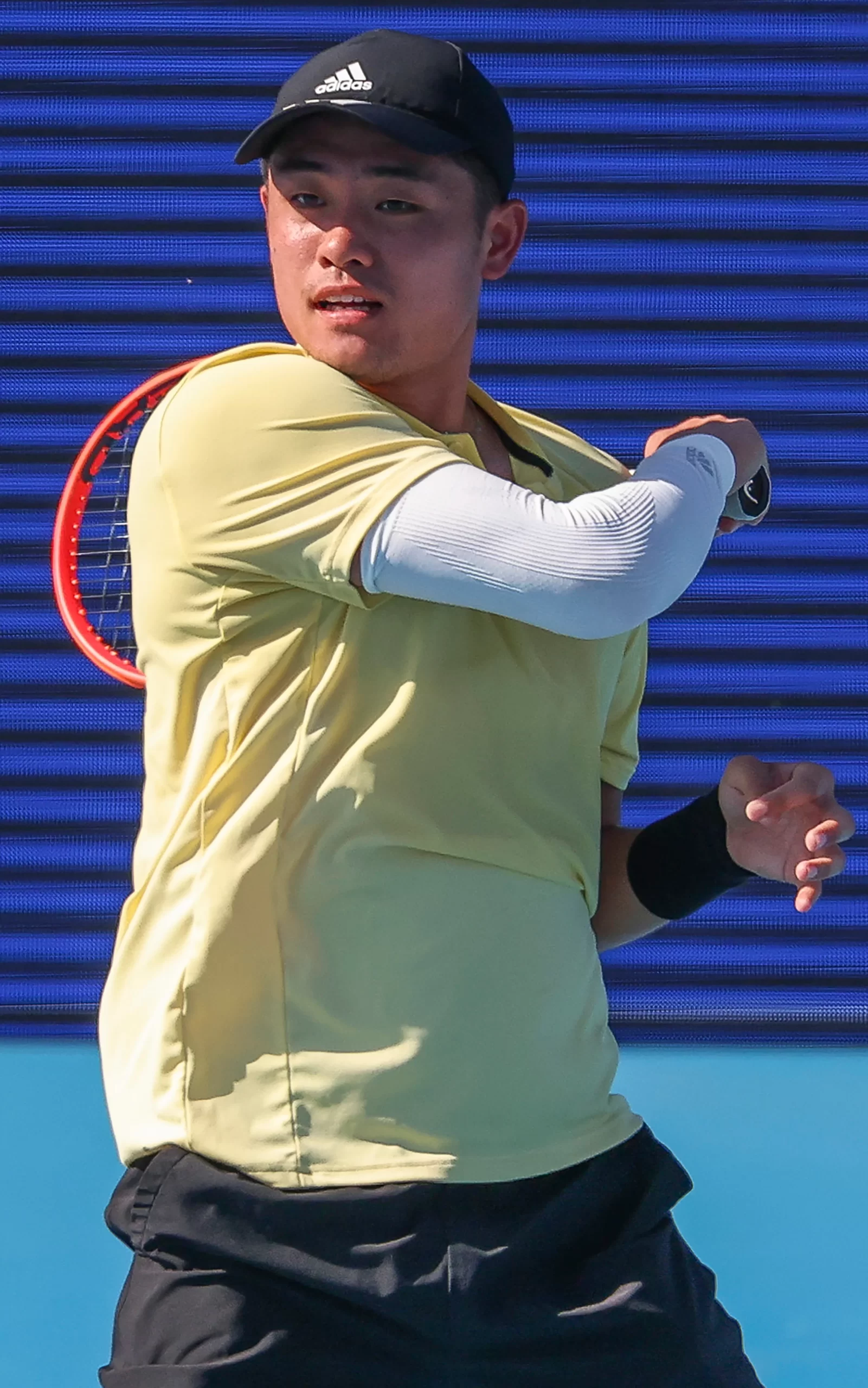 During the Washington match, Wu was in a commanding position, leading 4-1 in the first set.
However, he suddenly took a wobbly step and attempted to sit down but collapsed forward over the back of a folding chair.
Officials and medical personnel quickly came to his aid, helping him to his feet and providing shade with an umbrella.
Unfortunately, despite their efforts, Wu was unable to remain standing and fell heavily again as they tried to gently lower him to the ground.
He was later assisted in walking off the court.
Wu Yibing Injury: Collapses At Citi Open After Breathing Problem
On Monday, the temperature in Washington reached 30°C, but it remains unclear whether the heat was a contributing factor to Wu Yibing's distressing collapse during his match.
According to a statement from the tournament, Wu retired from the match due to illness.
The 23-year-old athlete had also participated in the Atlanta tournament the previous week.
He won his opening match against France's Corentin Moutet but was defeated by the eventual champion, Taylor Fritz, the world number nine from the United States, in the second round.
Wu Yibing has made significant strides in his tennis career, currently ranking at number 90 in the world.
He achieved a remarkable milestone by winning his first ATP title in February at Dallas, making him the first Chinese player to clinch an ATP crown.
Moreover, his accomplishments have propelled him to become China's highest-ranked player ever, reaching the 54th position in the world rankings in May.
As the exact cause of his collapse remains uncertain, Wu's health and well-being will be closely monitored, and it is hoped that he receives the necessary care and support to recover from the distressing incident.