The 2023 MLB draft's top prospect Wyatt Langford is making headlines for various reasons this season. One among them is his parents' revelation that he always wanted to be on the top since the start and his peculiar way of reacting to the loss, be it any game.
His mom, Maria, recalls an incident when he went home and cried to sleep just because he finished second in a race.
Likewise, the other time Wyatt went missing after he could not hit the ball well, and Michael had to go around their hometown for hours, searching for him.
Even though he has now grown up to be somewhat less chaotic, his attitude and spirit about the game have remained the same.
Michael believes that his son is a competitor, and this exact nature catapulted him to the success he enjoys today.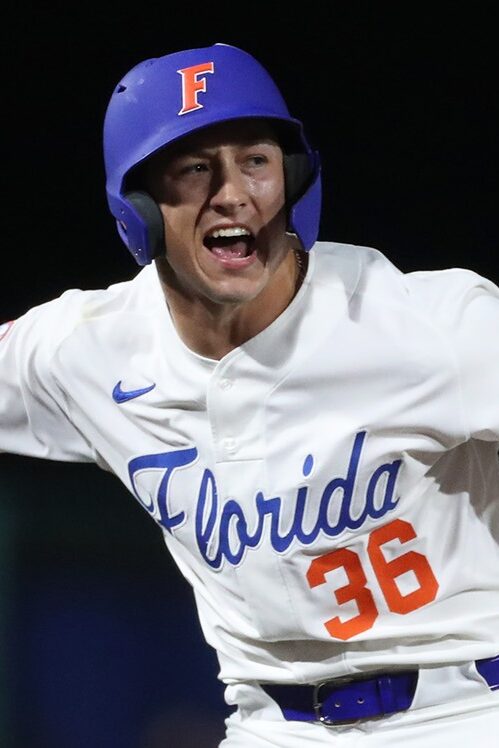 Born and raised in Trenton, Wyatt often attended the University of Florida's sporting events near his house.
Watching them play, his biggest dream as a child was to play for the Gators team in the future.
Fortunately, his first scholarship offer came from Florida when he was a high school sophomore, to which he immediately agreed.
After having two successful seasons at college, Wyatt is all set to make his professional league entry this year.
Wyatt Langford Parents: Michael And Maria Langford
Wyatt Michael Langford, better known as Wyatt Langford, was born in Gainesville, Florida, on November 15, 2001. Born as the first of his parents' two children, he has a younger sister.
His younger sister, Seanna, graduated from Trenton High School in 2023.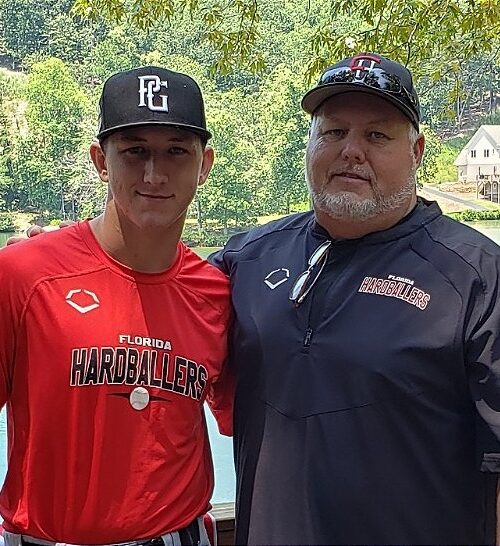 Originally from Hagerstown, Indiana, his mom, Maria, is a physical therapist.
Although she has been active in the field for about 37 years, she recently started her own company named ReBOUND at Home Mobile Therapy Services based in Trenton.
Before her marriage to Wyatt's dad, she lived in Indianapolis, where she attended Indiana University- Purdue University Indianapolis.
She obtained a bachelor's degree in Physical Therapy from the University in 1984.
Meanwhile, a native of Florida, Wyatt's dad, Michael, graduated from Trenton High, like his kids.
He was also an athlete initially, played football, and often participated in track and weightlifting.
Michael later taught his son to play baseball.
Wyatt Is Engaged To Hallie Bryant
Wyatt Langford is engaged to his longtime girlfriend, Hallie Bryant. The two have been friends since their days at Trenton High and are graduates of the class of 2020.
After dating for years, Langford announced that he was engaged to Bryant in December 2022 through an Instagram post.
The caption read," I have never been more nervous or excited. I am so glad to spend the rest of my life with my best friend. You mean the world to me, and I am so blessed to have you."
Born to her parents, Mae and Todd Bryant, Hallie spent all her childhood in Trenton, just like Wyatt did. She grew up alongside her siblings, Cliff and Brooke Allen.
While at Trenton School, she played for their women's softball team. After graduating, she enrolled in the University of South Florida, pursuing an undergraduate degree in Health Sciences.
Aside from studies, she is an outfielder for her college's softball team.