Alisha Lehmann, the talented forward for Aston Villa and Switzerland, proudly identifies as bisexual. She previously dated Ramona Bachmann and Douglas Luiz. Who is her current boyfriend? Read the article till the end to find out.
Alisha has always embraced her sexuality without any shame and takes pride in who she is.
Presently, the 24-year-old is single and fully focused on performing well in the 2023 FIFA Women's World Cup.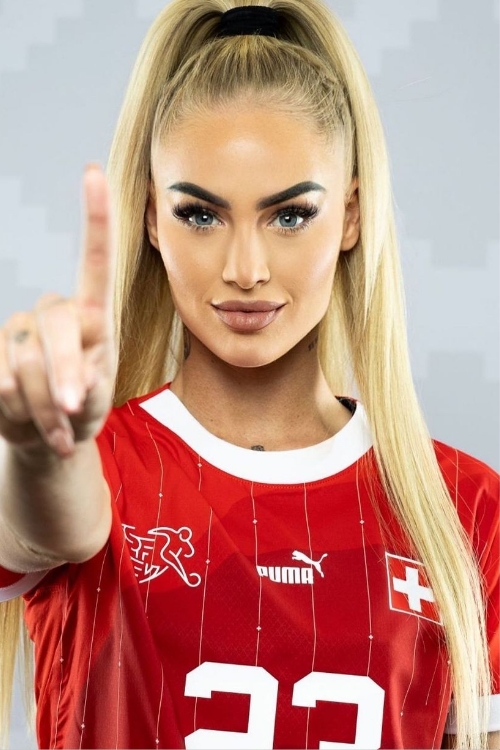 Starting her soccer journey with FC Konolfingen, Alisha Lehmann has made a name for herself in the soccer world.
She has played for various clubs, including BSC YB Frauen, Everton, and West Ham United.
Additionally, she is a prominent member of the Swiss National Team, known for her exceptional goal-scoring ability and accurate finishing.
Alisha's prowess on the field allows her to find the back of the net in various ways, making her a formidable force in the sport.
The forward has always embraced her sexuality without any shame and takes pride in who she is.
Alisha Lehmann Boyfriend: Who Is She Dating?
Alisha Lehmann, who is openly bisexual and takes pride in her sexuality, has been open about it since gaining public attention.
She is single as of 2023 and is not dating anyone. But in the past, she has been in several relationships.
Ramona Bachmann
Lehmann was romantically involved with one of her teammates, Ramona Bachmann, a fellow Swiss international, during her time in the Women's Super League with West Ham.
Ramona Bachmann was a player from Chelsea FC at the time, and even though they were rivals when facing each other, it did not affect their performance on the field.
Unfortunately, their relationship came to an end in 2021.
Douglas Luiz
After parting ways with Ramona, Alisha started dating Douglas Luiz, a Brazilian midfielder.
The couple shared their relationship on social media and posted some affectionate photos together. Moreover, they publicly announced their relationship in 2021.
However, their high-profile romance did not endure, and they broke up in 2023.
Allegedly, their split was due to a revealing 2023 calendar photo featuring Douglas Luiz, which caused tension between them.
The Lehmann Family
Born on January 21, 1999, Alisha Lehmann was raised in Tagertschi, Switzerland.
However, the names of her parents remain unknown. She has a brother and a sister, but further details about her siblings are not available.
One of her siblings, Shona Lehmann, is frequently seen on Alisha's social media. Shona is a dancer and has garnered more than 5k followers on her Instagram account.
Except for Shona, Alisha has not shared any information regarding her family members and her brother.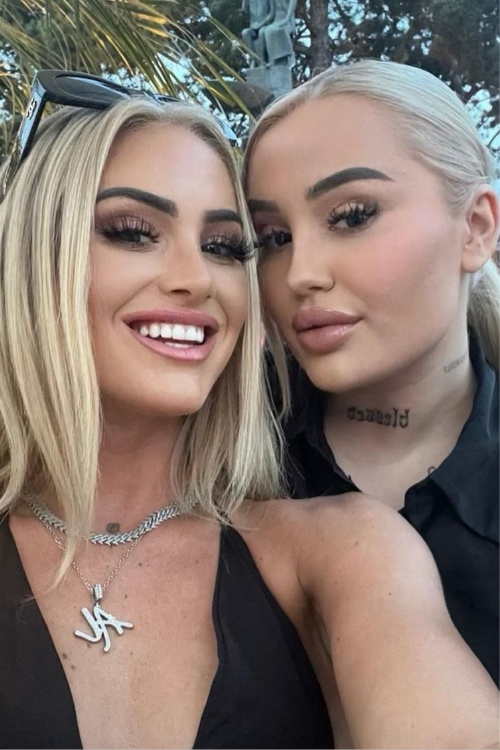 Alisha's family has always been a source of support for her, and they have been there for her whenever she needed their encouragement.
Alisha's passion for soccer began at the tender age of five, and she fell in love with the sport.
Her journey to becoming a professional soccer player has been remarkable, and she has honed her skills and learned the fundamentals of the sport during her upbringing.