Auston Matthews is a professional American ice hockey player who has the potential to develop into a top-level center.
He's been described as a naturally elegant skater with the ability to pick up the pace quickly. In his playing, Matthews exudes confidence and competence. Matthews is a shining example of the NHL's Sun Belt expansion.
Matthews is the first American-born player to be selected No. 1 since the Chicago Blackhawks selected Patrick Kane as the top choice in the 2007 NHL Draft.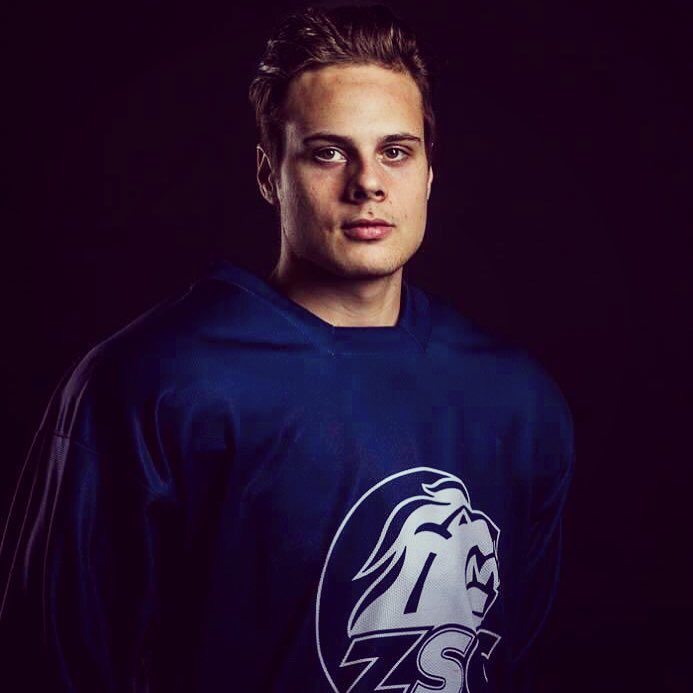 He admired players like Shane Doan and Daniel Briere, who played for the Phoenix/Arizona Coyotes as he grew up.
Matthews was an all-around athlete who opted to focus on hockey as an adolescent, and he succeeded at every level of the game on his one-of-a-kind journey to the NHL. Let's understand the NHL superstar more profoundly via this article.
But before getting into details, let's take a glance at quick facts about Matthews.
Auston Matthews: Quick Facts
Full Name
Auston Taylour Matthews
Birth Date
September 17, 1997
Birth Place
San Ramon, California, U.S.
Nickname
Papi
Age
25 years old
Religion
Christianity
Nationality
American
Ethnicity
White
Education
University of Nebraska Omaha
Zodiac Sign
Virgo
Father's Name
Brian Matthews
Mother's Name
Ema Matthews
Siblings
2: Alexandria Matthews and Breyana Matthews
Height
6 ft 3 inches ((191 cm)
Weight
100 kg (220 lb)
Build
Athletic
Hair Color
Black
Eye Color
Dark Brown
Marital Status
Not Available
Ex-Girlfriend
Emily Rutledge
Children
None
Profession
Ice Hockey Player
Position
Centerman
Shoots
Left
National team
United States
Teams
Toronto Maple Leaf
Former Teams
ZSC Lions
NHL Draft
1st overall, 2016
Toronto Maple Leafs
Active
2018-present
Awards

USHL Third All-Star Team (2014-15)
Rookie of the month (2016)
IIHF World U20 Championship All-Star Team (2016)

Net Worth
$63 million
Favorite Player
Kobe Bryant
Social Media
Instagram, Twitter
Merch
Jersey, Trading card
Last Update
June, 2023
Who is Auston Matthews?
Auston Taylour Matthews, born on September 17, 1997, is an American ice hockey center. In addition, he is also the alternate captain of the Toronto Maple Leafs of the National Hockey League (NHL).
Stellar Matthews played for the ZSC Lions of the Swiss National League before getting chosen into the NHL in 2016. In addition, he also won the Swiss Cup that same year.
He was primarily regarded as the finest prospect in the draft, and the Toronto Maple Leafs selected him first overall. Matthews made history by becoming the first player in NHL history to score four goals in his first game.
He set the Maple Leafs rookie record with 40 goals in 2016–17. As a result, Matthews became only the second rookie since the 2004–05 lockout, along with Alexander Ovechkin to do so and the fourth teenager in league history to do so.
His outstanding play earned him the Calder Memorial Trophy as the NHL's top rookie for the year.
In addition, Matthews earned the Maurice "Rocket" Richard Trophy as the league's top goal scorer in 2020–21, scoring 41 goals in 52 games.
Early Life & Childhood
In San Ramon, California, Matthews was born to California native Ema and Brian, originally from Hermosillo, Mexico. When Auston was two months old, he and his family relocated to Scottsdale, Arizona. He began attending Phoenix Coyotes games at the age of two.
Shane Doan and Daniel Brière were two of his favorite players to watch. Matthews was initially uninterested in the sport, but the Zamboni machine that cleaned the ice during intermissions piqued his curiosity.
Soon after his fifth birthday, he demonstrated an interest in playing hockey and joined the Arizona Bobcats minor hockey team. Matthews (then eight years old) attended a game between the Arizona Coyotes and the Washington Capitals on January 16, 2006.
Matthews was a hockey and baseball player as a kid. According to his father, baseball was Auston's favorite sport, and his hand-eye coordination made him a great hitter.
Matthews, on the other hand, Auston chose hockey over baseball because he loathed baseball's plodding pace. His parents knew absolutely nothing about hockey when he first started playing.
Boris Dorozhenko, who had previously developed Mexico's national ice hockey program, was his primary coach during his youth. Matthews represented the Kharkov minor ice hockey club in the 2010 Quebec International Pee-Wee Hockey Tournament.
Family Background
Matthews hails from a sporting family with a father who played collegiate baseball. In addition, his uncle, Wes Matthews, briefly played for the Miami Dolphins in the National Football League.
Auston's father is the chief technology officer of a New Jersey-based manufacturing firm. In addition, Matthews speaks some Spanish as a result of his mother's ethnicity.
The player has two sisters: Alexandria, a professional golfer on the LPGA, and Breyana, who is five years younger.
Also, read about; Who is Chris Chappell? Everything We Know About!
Professional Career
Matthews was drafted in the 'WHL Bantam Draft' in 2012 by the 'Everett Silvertips,' but he decided to play for the 'US National U17' team instead. Nevertheless, ice hockey fans were captivated by his performance.
In September 2013, he shattered his femur in a knee-to-knee collision during his second game with the 'U-17 NTDP.' He needed surgery, but by December 2013, he was back.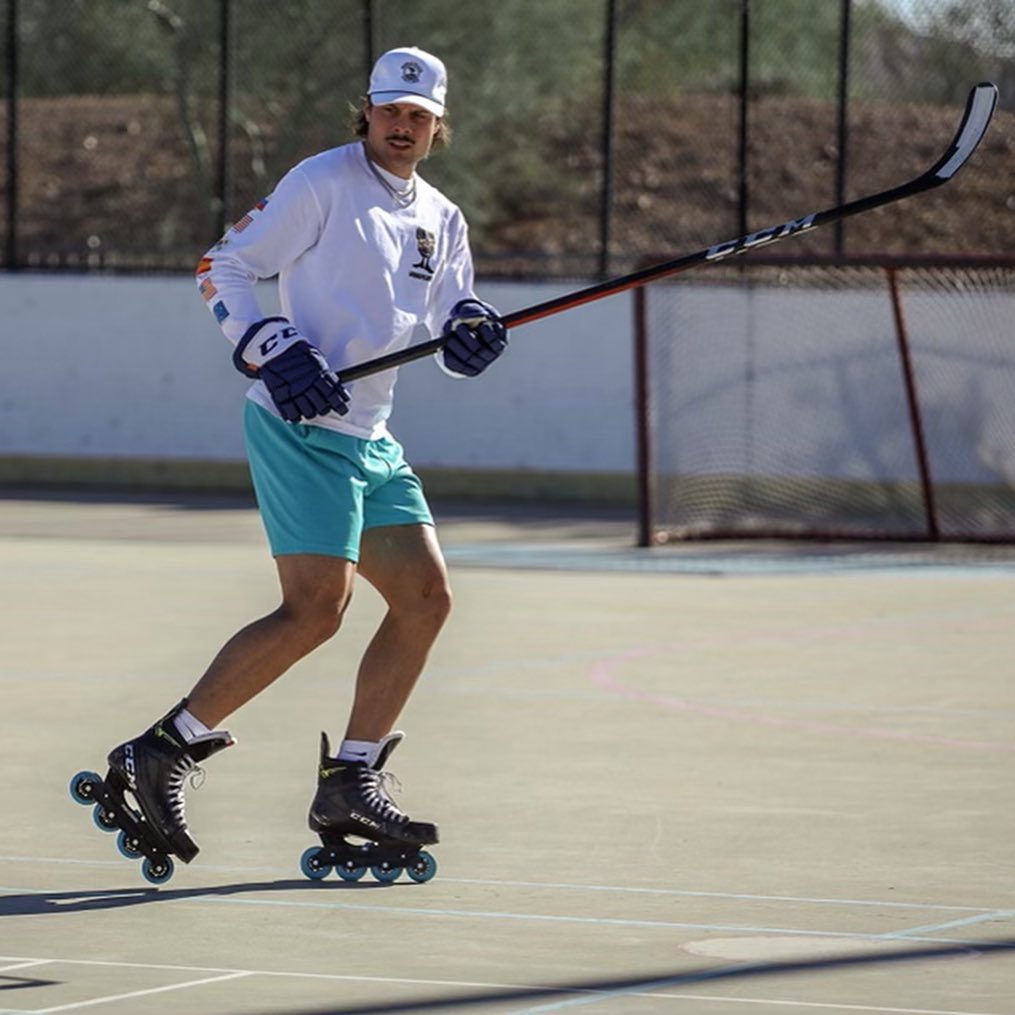 At the '2016 IIHF World Junior Championship' in Helsinki, Matthews represented the United States and helped his team earn bronze.
Later that year, Auston was named to the US national men's squad and competed in the '2016 IIHF World Championship and the '2016 World Cup of Hockey for 'Team North America.' The team, on the other hand, did not receive a medal.
Matthews was the sole member of the 'Maple Leafs' to play in the '2018 NHL All-Star Game.' In February 2018, he suffered a shoulder injury that forced him to sit out for ten days.
In March 2018, his play helped the Maple Leafs defeat the Nashville Predators 5–2. His club made it to the 'Stanley Cup,' but the 'Boston Bruins defeated them.'
International Play
Matthews was a significant part of the US men's national under-18 ice hockey team's gold medal performance in the 2014 IIHF World U18 Championship.
In the 2015 Championship, he achieved it again, topping the tournament in scoring. In addition, he was voted MVP and received the top forward spot on the Media All-Star Team.
He was also nominated to the team for the 2015 Deutschland Cup; however, he was forced to withdraw because of a back injury.
The States defeated Sweden to win the bronze medal after losing in the semifinals. Matthews was named to Team North America for the 2016 World Cup of Hockey later in 2016.
He started the pre-tournament games on the third line, alongside Ryan Nugent-Hopkins and Nathan MacKinnon, on the left wing. He started the competition on the top line with Jack Eichel and Connor McDavid after impressing.
Awards & Achievements
Matthews won the 'NLA Rising Star Award,' the 'NLA Youngster of the Year, and the 'NLA Media Most Improved Player in the 2015–2016 season. In addition, he was named to the 'NLA Media All-Star Team.'
He won the 'Bob Johnson Award for worldwide competition excellence in 2015. In addition, he was named 'MVP' of the '2015 IIHF World U18 Championship.'
In the same competition, he was the scoring leader and a 'Media All-Star Team member.'
He won the 'NHL Rookie of the Month award in December 2016 and the 'Calder Memorial Trophy' in 2017.
Matthews earned the Maurice "Rocket" Richard Trophy as the league's top goal scorer in 2020–21, scoring 41 goals in 52 games. Moreover, he has also set numerous records over his career.
Learn about; David Reichel Bio: Meet Tracy Wolfson's husband >>
Off the Ice
Matthews was enrolled in multiple online classes at the University of Nebraska Omaha. He went to Toronto in late August 2016 and began working out with teammates Mitch Marner and Morgan Rielly.
Matthews' childhood hero was Kobe Bryant, and his favorite sports film is The Mighty Ducks. Because of their all-around offensive and defensive game, he admires Jonathan Toews and Ane Kopitar, and his playing style has been compared to theirs.
Moreover, rapper SVDVM recorded a song called "Auston Matthews" in honor of Matthews' four-goal NHL debut. Mitch Marner, a teammate, has admitted to playing the music on the way to the arena.
Matthews was selected as the cover athlete for EA Sports' ice hockey video game NHL 20 at the 2019 NHL Awards.
Auston Matthews | Controversy
Auston Matthews, a member of the Toronto Maple Leafs, faced a disorderly conduct allegation from an incident in May 2019 in Scottsdale, Arizona.
According to the complaint, at 2 a.m. local time, Matthews and a group of companions allegedly attempted to unlock the car door while the guard sat inside completing papers.
This resulted in a fight between Matthews' gang and the guard, during which Matthews is said to have pulled his pants down. However, he did not talk about the incident until it was made public on September 24.
After practicing with the Leafs on September 25, Matthews stated to the media but did not accept questions.
"Obviously, it's not something any of us would like to be talking about today."
He added,
"but sadly, that's the circumstance we're in." "I apologize for any activities that have caused a distraction to the team or distress to any individual."
"I take great satisfaction in preparing myself for the season and doing my best to represent the Toronto Maple Leafs."
The charges were dropped on November 13, 2019, when Matthews and the complainant reached an agreement.
Auston Matthews: Relationship
NBL superstar Auston Matthews was in a relationship with Emily Rutledge. She is a lovely young lady from Arizona. She is currently in her mid-twenties, and her exact birth date is unknown.
Emily attended Arizona State University and received her bachelor's degree in 2020. Shannon, her best friend, was also an ASU student. In addition, Emily was a member of a sorority at the university.
Emily Ruttledge was unable to live in Switzerland during Matthew's time there. As a result, Auston resided in Switzerland with his mother and sister.
There is no official news regarding their breakup. However, many people believe that the charming pair has already separated and moved on with their lives.
Many fans even implicate that Emily has already met a new person in her life. However, various media portray Emily Ruttledge as Auston Matthews' wife.
Auston Matthews: Net Worth
Auston receives media and public attention as one of the most promising and top-notch players in ice hockey. Furthermore, with his multiple accomplishments and successes, he frequently flaunts a luxury lifestyle on social media.
As a result, people can't help but wonder how he's managed to collect so much wealth over the years. Matthews has an estimated net worth of $63 million.
Auston's deal with the Toronto Maple Leafs was worth $3.775 million per year, including all bonuses when he first signed with the team. In addition, he also signed a new five-year contract with the club on February 5, 2019, earning a whopping $58.17 million.
Moreover, he makes a lot of money outside of his professional career through numerous brand deals and collaborations.
Many well-known businesses have secured contracts with Matthews, including Scotiabank, Bauer, Upper Deck, Verizon, CCM Hockey, etc.
Forbes estimates that his revenue from several brand deals is about $3 million.
Charity Works
Matthews announced in a video in late 2020 with Movember that if he can raise $134,000 for the organization, he will shave his mustache. It's a very peculiar way to raise funds, but it did work.
Movember is a non-profit organization dedicated to raising funds for men's health issues such as prostate cancer, testicular cancer, mental health, and also suicide prevention.
In 2019, Movember raised $109.8 million in 20 different countries.
Moreover, Matthews has been adamant about assisting those in need financially and mentally since the death of his uncle, Bill, from cystic fibrosis while he was in his early 30s.
Auston has also skated a set of custom skates in the past to honor SickKids and the fight against cystic fibrosis. In addition, Auston maintains virtual contact with the children even during the pandemic.
Social Media Presence
Auston Matthews is present on various social media platforms. However, he is not very active on it.
Moreover, he told Jonas Siegel of The Athletic that he avoids social media because there is simply too much chattering online.
He also added that it is beneficial to stay away from social media negativity.
Nonetheless, you can find him on Instagram as @austonmatthews and on Twitter as @AM34. In addition, he joined Twitter in March 2013.
FAQs
How many goals has Auston Matthews scored in his career?
Auston Matthews has been a member of the Maple Leafs for five seasons. In 334 games, he has 199 goals, 152 assists, and a plus-minus of +58.
Is Auston Matthews injured?
According to coach Sheldon Keefe, Toronto Maple Leafs Auston Matthews is projected to miss the first three games of the 2021-22 regular season because of a wrist injury.
Will Auston Matthews go to Arizona?
Arizona has already begun preparing the ground for a run at Auston Matthews in 2024. It's a safe bet that they'll be eager to award him the largest deal in NHL history.
Don't miss out; Is Ding Junhui the most successful Asian snooker player?