If you're a cricket fan, you're welcome to read today's write about the best cricket spinner.
We have mostly heard about batters and their great performances in cricket, but have you ever heard about the spin bowl?
A cricket spinner performs Spin bowling; moreover, it is a skill to bowl with a rapidly rotating bowl, which in contact with the pitch causes the bowl to deviate from its straight path. This will make it tricky and difficult for the batsman to land a clear hit.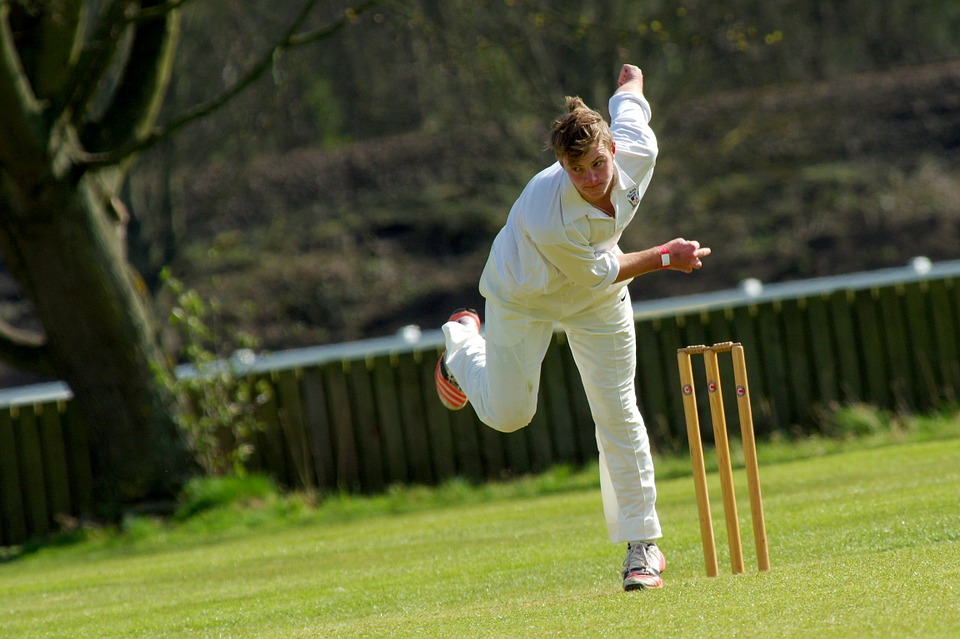 However, the only downside of a spin bowl is that it is slower than a fast bowl.
Leaving everything aside, in today's listing, we have compiled a list of the best cricket spinners of all time. So, stick with us to find out if your favorite bowlers are on the list or not.
12 Best Cricket Spinner of All Time
Before we start with details, here's the list of those legendary cricket spinners. Have a look!
| | | | |
| --- | --- | --- | --- |
| Rank | Player | Country | Role |
| 1 | Muttiah Muralitharan | Sri Lanka | Bowler |
| 2 | Shane Keith Warne | Australia | Bowler |
| 3 | Anil Radhakrishna Kumble | India | Bowler |
| 4 | Ravichandran Ashwin | India | All-rounder |
| 5 | Saqlain Mushtaq | Pakistan | Bowler |
| 6 | Abdul Qadir | Pakistan | Bowler |
| 7 | Graeme Peter Swann | England | Bowler |
| 8 | Harbhajan Singh | India | Bowler |
| 9 | Saeed Ajmal | Pakistan | Bowler |
| 10 | Rangana Herath | Sri Lanka | Bowler |
| 11 | Daniel Luca Vettori | New Zealand | All-rounder |
| 12 | Nathan Lyon | Australia | Bowler |
12. Nathan Lyon
Nathan Lyon is the 12th ranked Australian international cricket spinner. Making his professional test debut in 2011, he plays for New South Wales.
Moreover, he is a right-handed batsman and an off-spin bowler. To clarify, Lyon holds the record for most Test wickets taken by an off-spin Australian bowler.
However, compared to legendary Australian bowlers trios like Pat Cummins, Mitchell Starc, and Josh Hazlewood, Lyon might not get enough credits, but there's no doubt that he lacks skills. In other words, Lyon's ability to both attack and defend is like insurance to the Australian bowling.
Further, talking about his ability as a cricket spinner is not to be taken lightly. If not for his excellent spin bowling ability, he wouldn't be on this list.
<<Read: Top 10 Players With the Most NFL Catches in a Season>>
Moreover, in 100 tests, Lyon has managed to pick 399 wickets, with 18 five-wicket hauls.
11. Daniel Luca Vettori
Ranked 11th in the top cricket spinner list, Daniel Luca Vettori is definitely a guy fitting this spot. The talented New Zealand cricket coach and former cricketer used to play for the New Zealand team.
Moreover, during his professional career at the New Zealand cricket team, he played as the cricket team captain (from 2007 to 2011).
Likewise, Vettori is the eight-player ever to score 3,000 runs and 300 wickets in Test. Similarly, he is also New Zealand's most-capped One-day cricketer (284 caps) and most-capped test cricketer (112).
However, judging by his playstyle, Vettori bowled slow left-arm orthodox spins. It's his bowling accuracy, flight, and speed variation that made him different from other bowlers.
10. Rangana Herath
Our number 10th player has a rather long name. His full name is Herath Mudiyanselage Rangana Keerthi Bandara Herath or most commonly known as Rangana Herath, is a former Sri Lankan cricketer.
Herath is also a former Test captain for Sri Lanka. Moreover, Herath is considered one of the most successful left-arm bowlers in Test cricket history. The Srilankan cricketer also works as a spin bowling consultant for the Bangladesh cricket team.
However, although all the attention was grabbed by Muttiah Muralitharan during Herath's majority of cricketing career, after Muralitharan's retirement, Herath came into the spotlight as Sri Lanka's best spin bowler.
To sum up, Herath is undoubtedly among the best spin bowlers out there in this era.
9. Saeed Ajmal
Saeed Ajmal is a highly talented Pakistani cricket coach and former cricketer. He was famous for his right-arm off-spin bowl.
Regardless of his opponent, he was considered to be among the most feared bowler during his era. Similarly, between the time frame of 2011 and 2014, Ajmal was considered the best ODI and T20I bowler in the world.
Above all, he was known for his graceful fielding, accurate catching, ground fielding, and throwing from a backward point position.
Moreover, Ajmal is the quickest Pakistani cricketer to cross hundred Test wickets. His career numbers reflect the talent he possessed. Even though he only played 35 Tests for Pakistan, he still has 178 dismissals to his credit.
Not to forget, Ajmal received Sitara-e-Imtiaz by the President of Pakistan Mamnoon Hussain on 23 March 2015 in honor of his services for the country. To clarify, it is the third-highest civilian award of Pakistan.
8. Harbhajan Singh
Harbhajan Singh is recognized as one of the most successful and famous bowlers. As an Indian cricketer, he is also a cricket commentator and an actor, featuring mainly in Tamil films.
He has the record of second-highest number of Test wickets done by an off-spinner. Similarly, he was also the captain of Punjab and Mumbai Indians from 2012 to 2013.
Moreover, in the 2011 Champions League Twenty20, the Mumbai Indians secured a wonderful victory under his leadership.
This athlete has a strong influence in India, that he was debuted in the Indian jersey in 1998. But, most importantly, he is the first Indian player to score a hat-trick in a test match.
7. Graeme Peter Swann
In the ranking of the best cricket spinner, Graeme Peter Swann ranks seventh. The English former cricketer used to play primarily as a right-arm off-spinner. Amongst all, Swann was also a capable late-order batsman with four first-class centuries.
Similarly, in 2009, Swann became the first English spinner to take 50 wickets in a calendar year, securing a back-to-back man of the match awards in the first two Tests of the South Africa tour.

Similarly, in 2010, Swann became the first English off-spinner to take 10 wickets in a match in the first Test in Bangladesh. He was also awarded ECB Cricketer of the Year.
Likewise, Swann was part of the England team in 2011, which claimed the top ranking in Test cricket. However, after the 2013–2014 Ashes series loss, he announced his retirement from international cricket.
6. Abdul Qadir
Abdul Qadir Khan was a well-renowned Pakistani cricketer. He was especially remembered for his ability to perform best topspins, googlies, flippers, and leg-breaks. Although he is not with us today, his legacy remains alive.
Talking about Khan's skills, he is known for mastering topspins, googlies, flippers, and leg-breaks. Moreover, he is regarded as one of the best leg spinners between 1970 and 1980. Khan also led the Pakistani cricket team as a captain in ODI five times.
<<Who is Chris Chappell? Everything We Know About!>>
Khan was described as "a master of the leg-spin" by Yahoo! Cricket. Similarly, Graham Gooch also said that Khan was finer than Shane Warne.
5. Saqlain Mushtaq
The British-Pakistani former cricket player Saqlain Mushtaq is ranked fifth on the best cricket spinner list. Moreover, he is the interim head coach of the Pakistani national cricket team and also a YouTuber.
Mushtaq is best known for mastering the "doosra," a leg break delivery bowled with an off-break action. Moreover, he is regarded as the creator of the "doosra." He was also known to be the fastest player to reach the ODI 200 and 250 wicket milestones.
Til 2016, Khan was considered to be the fastest bowler.
Considered among the most feared cricket spinner in the current era, Ravichandran Ashwin ranks fourth in today's list.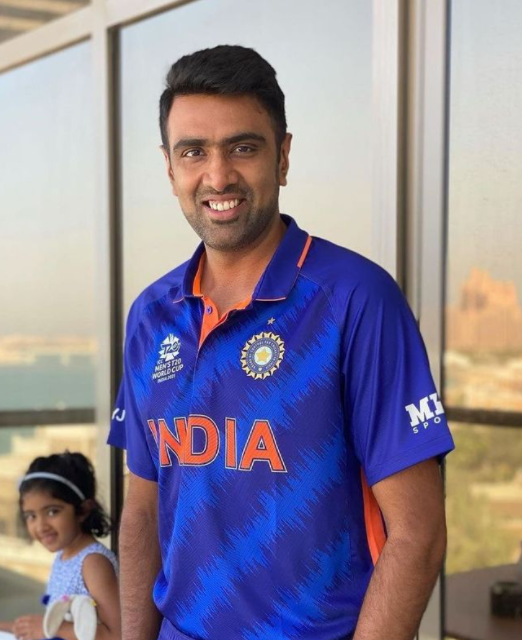 Ashwin is soo good at his spinning bowls that he has left batsmen baffled and unable to hit his bowls. He is the fastest Indian bowler to reach 100 wickets in a test match.
Moreover, Ashwin has played 71 matches, out of which he was already secured 365 wickets. Similarly, he has taken 52 wickets for India in the T20I.
In addition, Ashwin is a bowling all-rounder, with 4 Test hundreds and 11 half-centuries.
3. Anil Radhakrishna Kumble
Moving on, Anil Kumble is a former Indian cricketer and captain for the national team. Currently, he is also a coach and commentator.
He is widely known as one of the best leg-spin bowlers in Test cricket and is considered the fourth-highest wicket-taker, taking a total of 619 wickets in Test cricket.
Moreover, Kumble is soo good at it that, in the 1999 match against Pakistan, he dismissed all ten batsmen in a Test match. Besides Kumbe, Jim Laker is the only other player ever to do so.
However, he wasn't an excellent bowl turner since he relied mainly on the bowl's bounce, accuracy, and pace.
Kumble became the Cricketer of the year in 1993 Indian Cricket and the Wisden Cricketers of the Year in 1996. Hence, he is the deserving player in the third spot on this list.
2. Shane Keith Warne
The number two spot of best cricket spinner belongs to the Australian cricket commentator and a former international cricketer, Shane Keith Warne.
The previous captain of the Australian national team in ODI, Warne is regarded among the best of the best cricket bowler ever to walk the pitch. Similarly, he is the Wisden Cricketers of the Year 1994 and the Wisden Leading Cricketer in the World in 1997.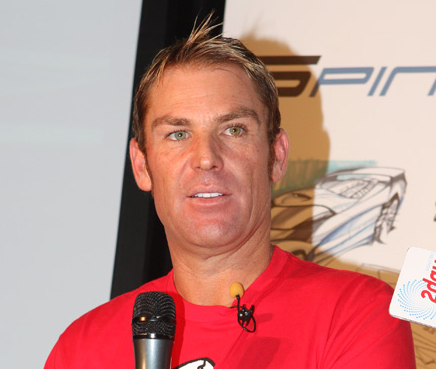 Despite his 2003 ban from the sport for testing positive for an illegal substance, he was entitled Wisden Leading Cricketer in the World (2004) and in the 2005 Wisden Cricketers' Almanack.
Further, he was selected by a panel of cricket experts as one of the five Wisden Cricketers of the Century in 2000.
Other than that, he was the only specialist bowler selected in the quintet.
1. Muttiah Muralitharan
Muttiah Muralitharan is the man, the myth, and the legend. He is the finest cricket spinner, bowler the cricket world has ever witnessed.
The Sri Lankan legend is a former professional cricketer, a businessman, and an ICC Cricket Hall of Fame member. Moreover, he has an average of over 6 wickets per test match.
To clarify, he is the only bowler in cricket ever to take 800 test wickets and 530+ ODI wickets. As of now, he is the bowler who has taken more wickets than any other bowler in international cricket.
Similarly, in the International Cricket Council's player rankings, Muralitharan held the number one spot for 1,711 days and 214 Test matches. After breaking the previous record of Shane Warne, he became the highest wicket-taker in Test cricket on 3rd December 2007.
<<Top 10 Best NFL Hall of Famers>>
Reasoning to the same, Muralitharan is rated as the greatest Test match bowler by Wisden's Cricketers' Almanack 2002.
Conclusion
The legends mentioned above teach us that even though we are not permanent, our legacy is. The legacy we create is what people will remember us for.
With dedication, willpower, and commitment, we can achieve anything we want. These legends are the best example.