In the male-dominated sport of car racing, some women have chosen this sport as their career, proved they can compete, and even won the pole position. These female racers are setting an example for the females of the next generation.
Are you looking for fast and fabulous women in the racing field? Then, keep on reading our list of best female NASCAR drivers.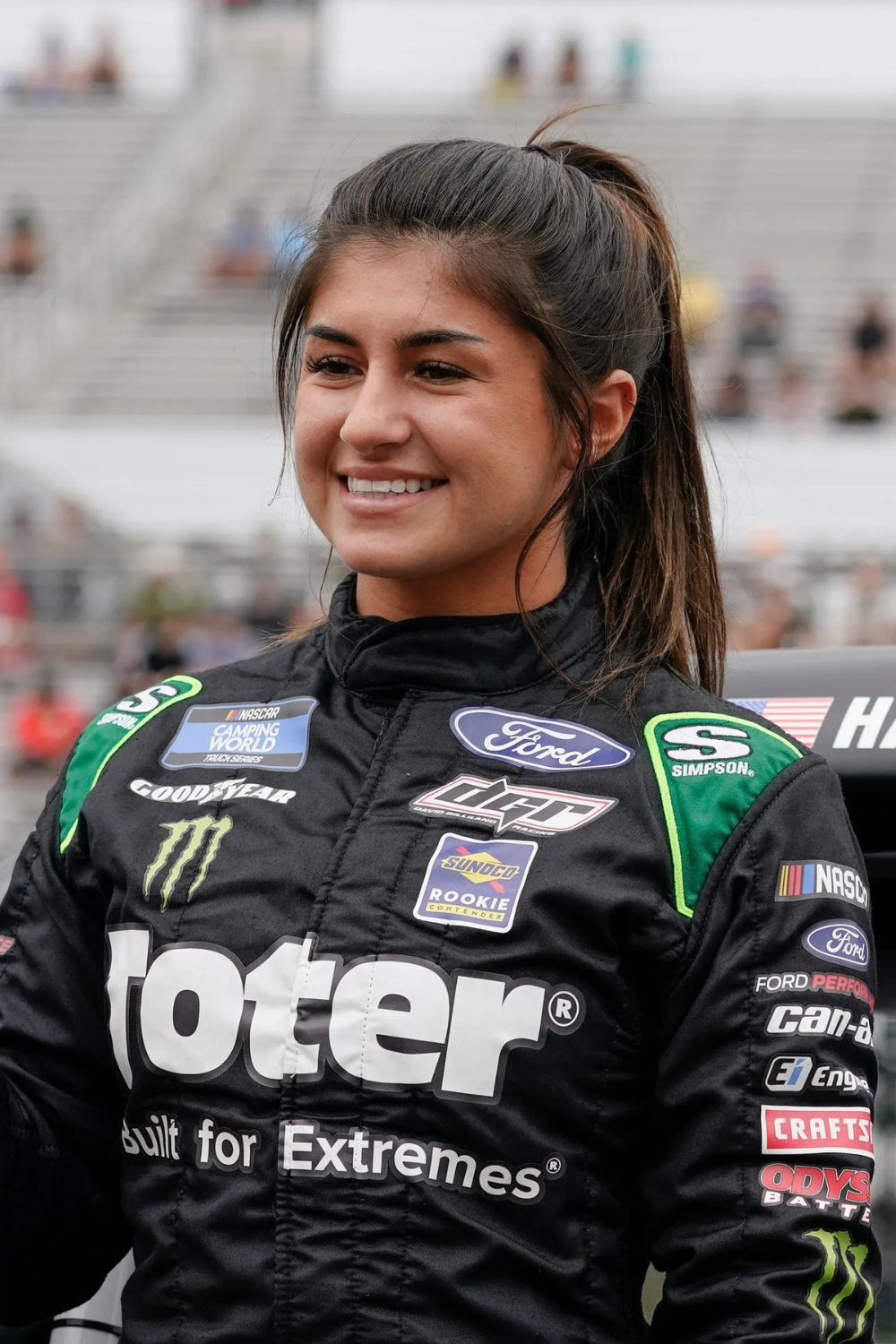 Stereotypically, women's driving skills are a standing joke, among others. People tend to assume women are lacking physically and have no road sense of direction. Therefore, they believe women can't drive, let alone race.
But here we have brought you 16 Best Female NASCAR Drivers who prove they are here to change the stereotype. These women have made history in their field and continue to do so.
Quick Overview
Before we get to know the drivers better, let us look at an overview of the list.
| | |
| --- | --- |
| Name | Country |
| Jennifer Jo Cobb | United States |
| Tammy Jo Kirk | United States |
| Tina Gordon | United States |
| Erin Crocker | United States |
| Kim Crosby | United States |
| Angela Cope | United States |
| Danica Patrick | United States |
| Hailie Deegan | United States |
| Dominique Van Wieringen | Canada |
| Johanna Long | United States |
| Shawna Robinson | United States |
| Patty Moise | United States |
| Gracie Trotter | United States |
| Natalie Decker | United States |
| Brittney Zamora | United States |
| Tony Breidinger | United States |
16 Best Female NASCAR Drivers Of All Time
This isn't a rank-based list. We believe these NASCAR drivers are the best in their way and working their way up to the top. More power to them!
#Jennifer Jo Cobb
We shall talk about Jennifer Jo Cobb on our list of top female NASCAR drivers. Born in 1973, Cobb has been an active name in the industry. She started her career in 2004 through the Xfinity Series, where she made 27 total starts.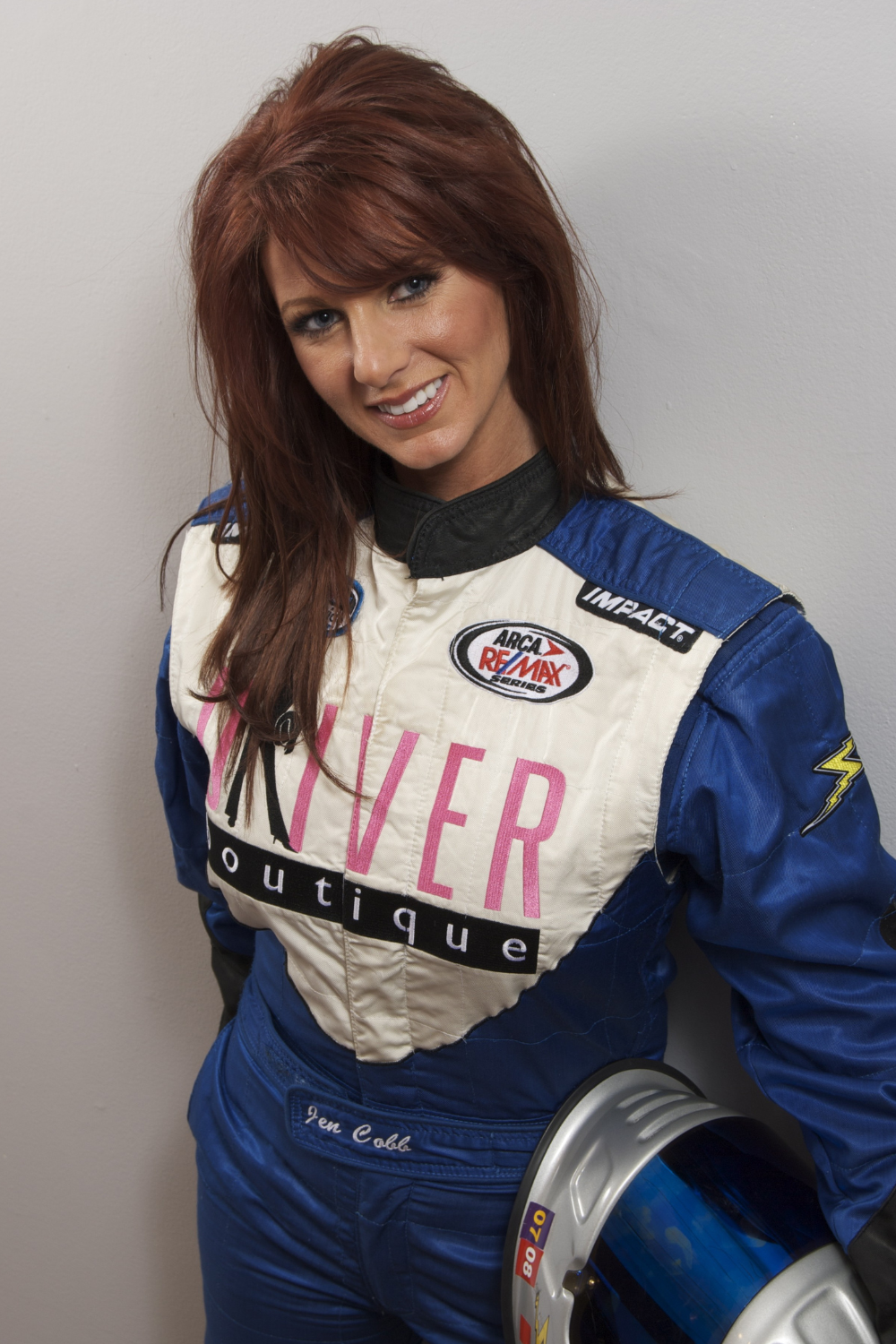 Moreover, she finished in 29th position back in 2011, which is also her best. In 2008 at the Camping World Truck, Jennifer made her debut and had 92 starts in total.
However, she is still a racer to watch out for who drives for a team named after Jennifer Jo Cobb Racing and rides a Number ten.
She recently competed in the 2022 Baptist Health 200 (Homestead). Her 2022 racing stats: 31.00 average starts and 32.00 average finish while not finishing once in pole position.
#Tammy Jo Kirk
Born and raised in Georgia, Tammy started as a racer in the Xfinity series in 2003. There she made 15 starts and ended up in the 45th position. In 1997, Kirk raced for the Camping World Truck Series and received her best points in the twentieth position.
In her career in the NASCAR Xfinity series, she appeared in 15 races in just a year and 32 races in the Camping World Truck.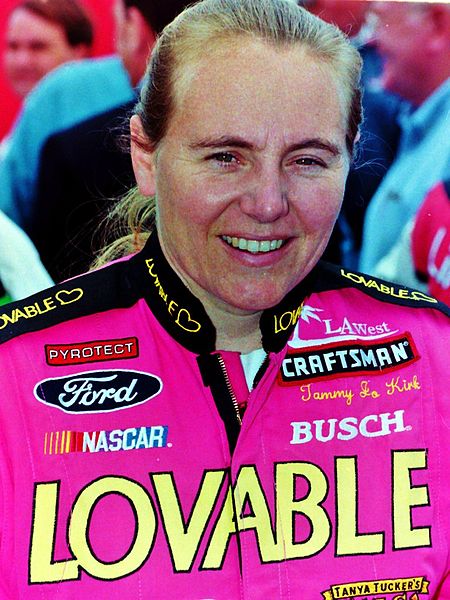 Kirk's last race in NASCAR Camping World Truck Series was the 1998 Sam's Town 250 (Las Vegas), and in NASCAR Xfinity Series was the 2003 Ford 300 (Homestead). She won the Snowball Derby in 1994.
As of 2023, Tammy is happily retired, makes her living as a motorcycle dealer, and has a net worth of $1.5 million.
#Tina Gordon
Born in 1969, Tina Gordon is one of the top female NASCAR drivers in history. Her love for racing began in her husband's short-track stock car. In 1998, her full-time career as a racer began, and she flourished to the NASCAR Pro series by 1999.
Her first race was at the 2003 Florida Dodge Dealers and her last was at the 2004 Infineon 200.
She drove the #10 Sticks N Stuff Chevy for Davis Motorsports at Talladega in 2004. She finished 28th even though she started 42nd.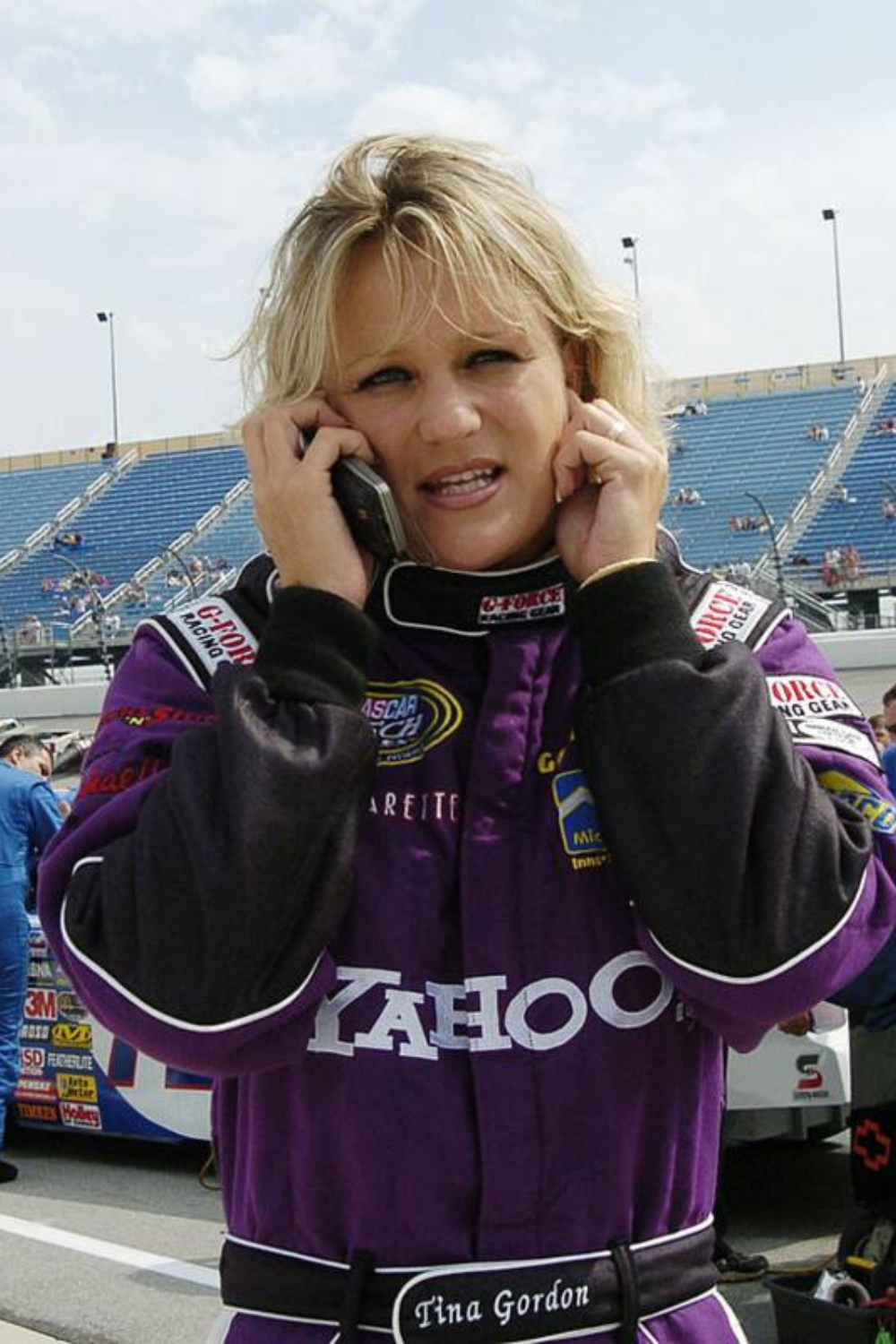 Tina also entered for NASCAR Craftsman Truck Series in 2003. Besides racing, she runs Tina's Dream Ranch business and is also politically active.
She announced to run for the District position on the Cherokee County, Alabama Commission post in 2008.
#Erin Crocker
Born in Massachusetts, Erin started in the NASCAR field in 2005, where she created ten starts and received the 67th best finish the following year. In 2005, she also raced in the Camping World Truck, where she made 29 starts in conclusion.
Her awards include Quarter Midgets of the American Female Driver of the year continuously from 1993 to 1995.
In 2003, she bagged the Knoxville award for Best Rookie. Although Erin never competed in the Sprint Cup, she made history as the top Female NASCAR Driver of all time.
Her last races for the NASCAR Xfinity Series and Camping World Truck Series were in the 2005 Emerson Radio 250 (Richmond) and 2008 San Bernardino County 200 (Fontana), respectively.
Erin Mary Crocker Evernham gave birth to a daughter, Cate Susan Evernham, on July 25, 2015.
You can check out her Instagram, where she keeps posting pictures of her family.
You Can Read About The 12 Best Race Car Drivers In The World>>>
#Kim Crosby
Kim Crosby, born in 1964, is 58 years old talented NASCAR female driver who has won 10 races over three years.
Before starting her career as a racer, she was a principal of a Louisiana Middle School, where she ended her tenure in 2004, leading to her first race in 2004 at Aaron's 312.
She signed with Black Cat Racing the same year but ended her tenure during Speedweeks. Then she started working for GIC-Mixon in 2005.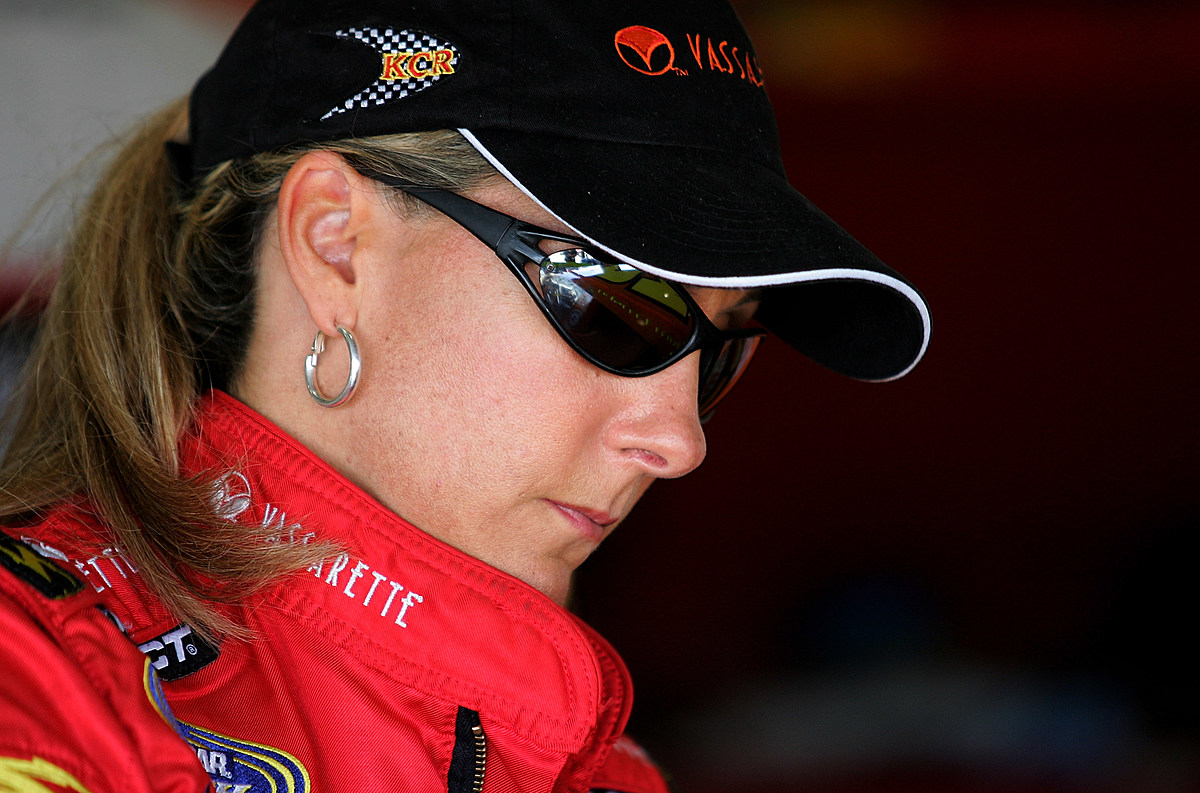 Her last race for NASCAR Xfinity Series was in the 2006 AT&T 250 (Milwaukee). She was listed as one of the drivers for the #15 truck for Billy Ballew Motorsports as a teammate to Kyle Busch in the NASCAR Craftsman Truck.
#Angela Cope
Born and raised in Washington, Angela Cope is one of this time's most famous NASCAR drivers. Cope made her beginning in this field through the Xfinity Series back in 2011.
She managed to grab the 55th position in the race, making her a solid contender to watch out for. But it was in 2010, and she earned a total of one start achieving her record of World Truck Series at the Camping World Truck, where she finished in 111th place.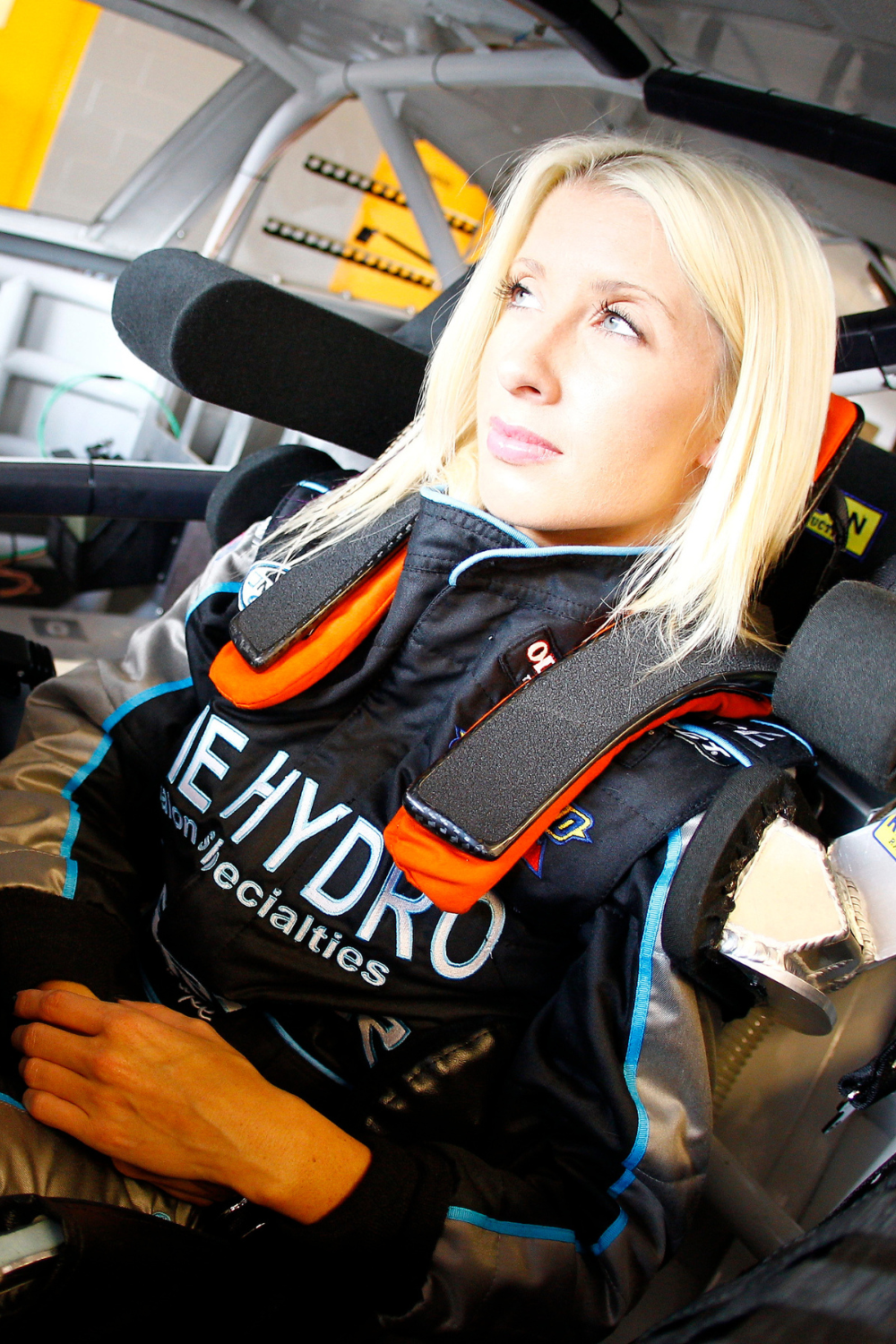 Although she hasn't participated in the Sprint Cut Series, she is someone to keep an eye on. She made her debut in NASCAR Xfinity Series in the 2011 Iowa John Deere Dealers 250 (Iowa) and her last race was in the 2018 Ford EcoBoost 300 (Homestead).
She was 42nd in NASCAR Camping World Truck Series in 2020 and her best finish was 31st in 2019. Her first race in this series was in the 2010 Kroger 200 (Martinsville) and her last was in the 2020 Vankor 350 (Texas).
#Danica Patrick
A former NASCAR driver, Danica is one of the most successful women in open-wheel race history. She bagged the 2008 Indy Japan 300, the only woman in the scene.
Born and raised in Beloit, Wisconsin, her go-karting fascination started at the age of ten, and it only started to grow further.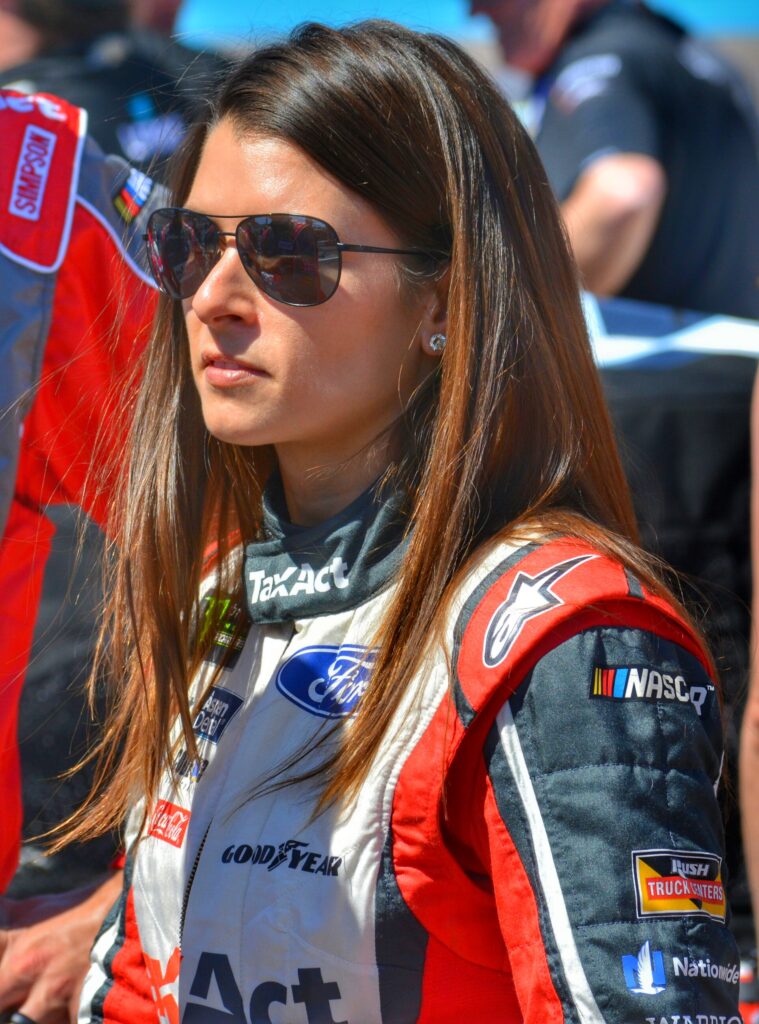 Patrick bagged numerous winnings for women in the auto racing field, including the IndyCar, NASCAR cup, Indianapolis 500, and Daytona 500. Some of her other awards are the 2005 Indianapolis 500 Rookie and the 2012 NASCAR Nationwide Series.
Although, now retired, Danica has successfully won 191 races in seven years of her career.
Recently, in May 2022, she opened up about her breast implant and her struggles after that. Patrick removed the implants after having them for seven years.
#Hailie Deegan
Hailie Deegan, born and raised in Temecula, California, is a 21 years old female NASCAR driver to have dominated the scene.
Deegan debuted in 2018 through NASCAR K&N Pro Series West and has 18 races in her bag in just under three years.
She made history by being the first female driver to win West Series races in 2018 and 2019.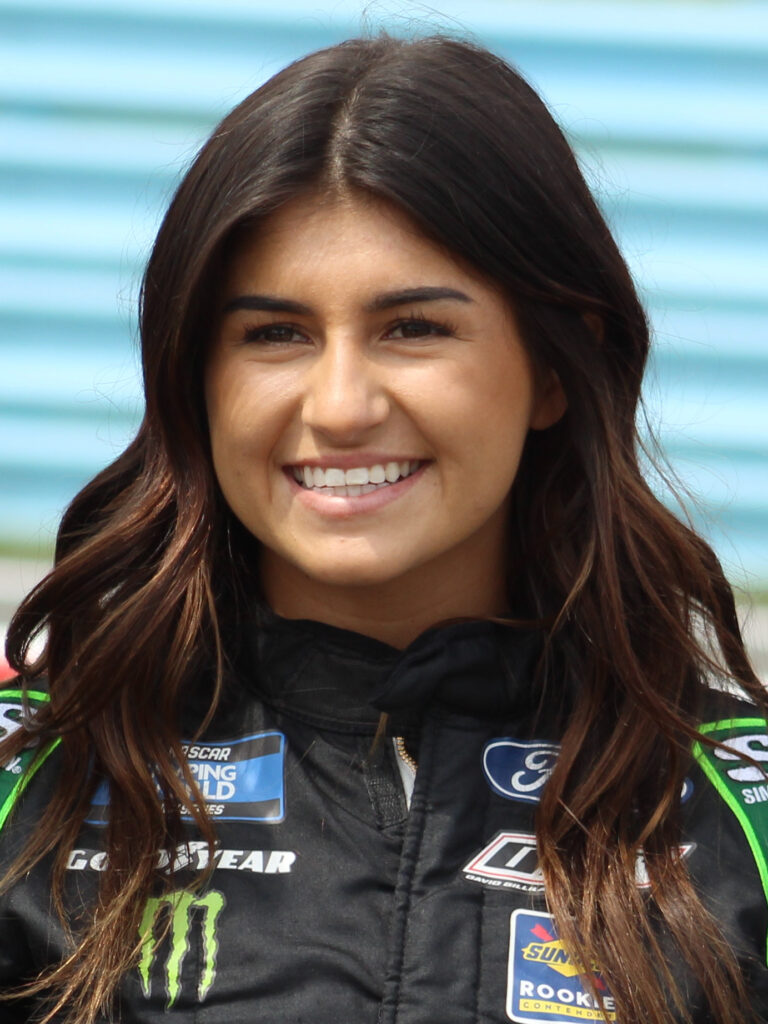 Her passion for racing began at the tender age of seven, inspired by her father, Brian Deegan. But it was in 2016 she changed her tracks towards asphalt races and made her asphalt professional beginning in 2017.
In 2016, she became a NASCAR Drive for Diversity team member and got awarded a Young Racer category prize.
In 2018, Hailee started driving full-time and won the West Series Championship, making history. Deegan also has a family YouTube channel called The Deegan's, where she posts her everyday life and beyond.
She received the most popular driver award in THE 2021 and 2022 NASCAR Camping World Truck Series.
Hailee debuted for NASCAR Camping World Truck Series and NASCAR Xfinity Series in 2020 Clean Harbors 200 (Kansas) and 2022 Alsco Uniforms 302 (Las Vegas), respectively.
#Dominique Van Wieringen
Dominique Van Wieringen is a Canadian stock car racer racing part-time at the ARCA Menards for Rette Jones. Born in Ontario, she got her degree in Mechanical Engineering. The Canadian racer bagged her first win at the Spartan Speedway in Mason.
Dominique won Super Late Model Track Champion in 2012 Springport Motor Speedway Outlaw. She also became the first woman to win the JEGS/CRA All-Stars Tour race in 2013 (Lucas Oil).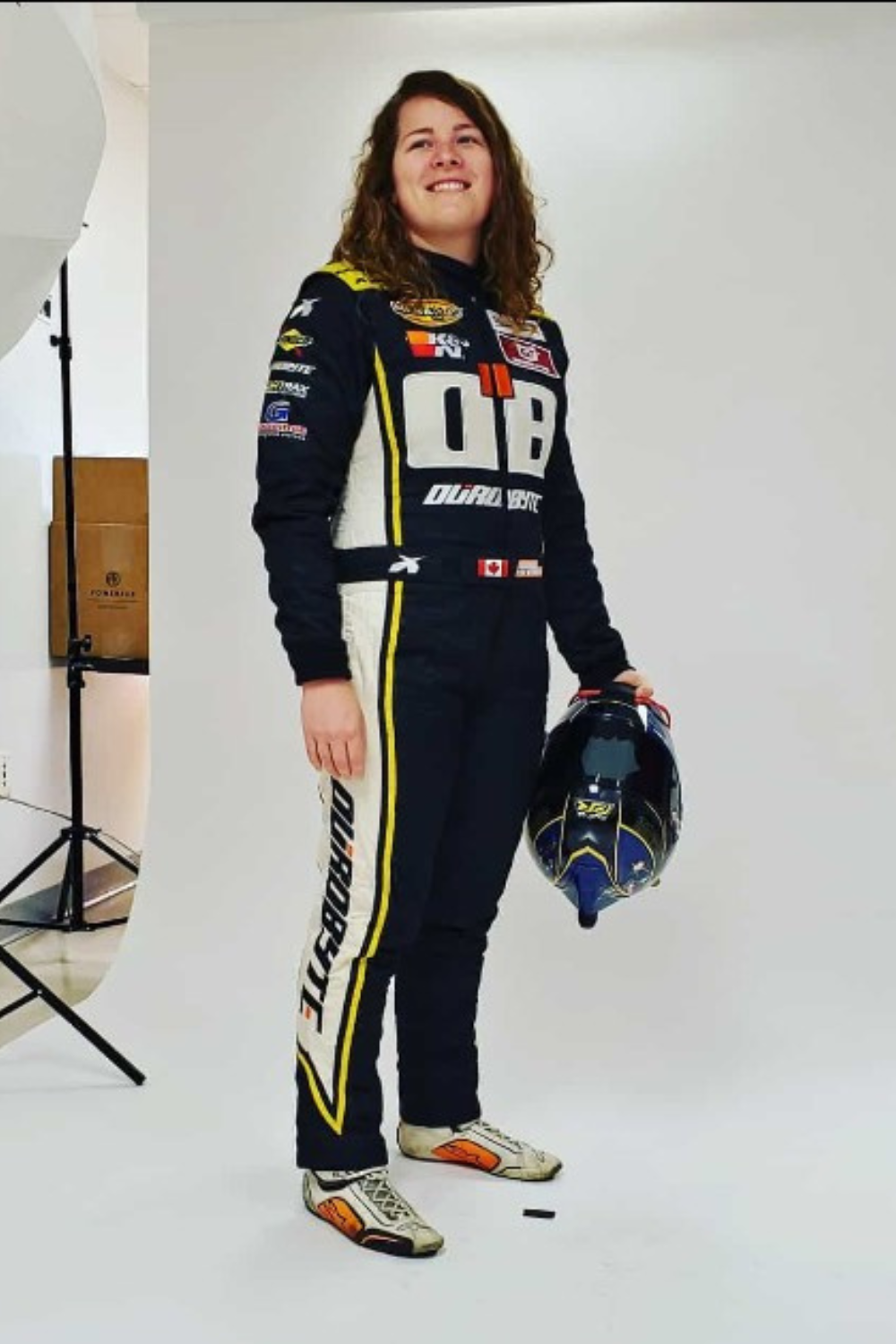 Moving forward in her career, after concluding the 2016 NASCAR K&N, she debuted at the NASCAR Camping World Truck Series. In 2020, she competed at the ARCA's Daytona.
#Johanna Long
Johanna Robbins (nee Long) was born on May 26, 1992, and is a historical name in NASCAR history. Loving racing karts when she was 5, she started to race at the age of 8. As her father used to run late models, Long got her inspiration from him.
At the age of 12, she progressed to legends car races. Then in 2009, she debuted in NASCAR races, namely ASA Late Model Series, ARCA, and more.
During the Camping World Races of 2010, Long was booked to race only three races but ended up racing seven. She also won the 2010 Snowball Derby.
She debuted for NASCAR Camping World Truck Series in 2010 AAA Insurance 200 (IRP) and her last race for this series was in 2011 Winstar World Casino 350k (Texas).
In 2011, she started driving the No. 20 Toyota, owned by her family. Then in 2015, Long joined Obika Racing.
#Shawna Robinson
Born and raised in Iowa, now retired, Robinson started her career for the Spring Cup Series in 1995. But she officially started racing in 1993 from the Xfinity Series and then made her Camping World Truck debut in 2003.
During her NASCAR Xfinity Series career, she finished once in the pole position and once in the top ten.
In addition, she has competed in the complete NASCAR national touring series, ARCA Bondo/Mar-Hyde and Charlotte/Daytona Dash Series.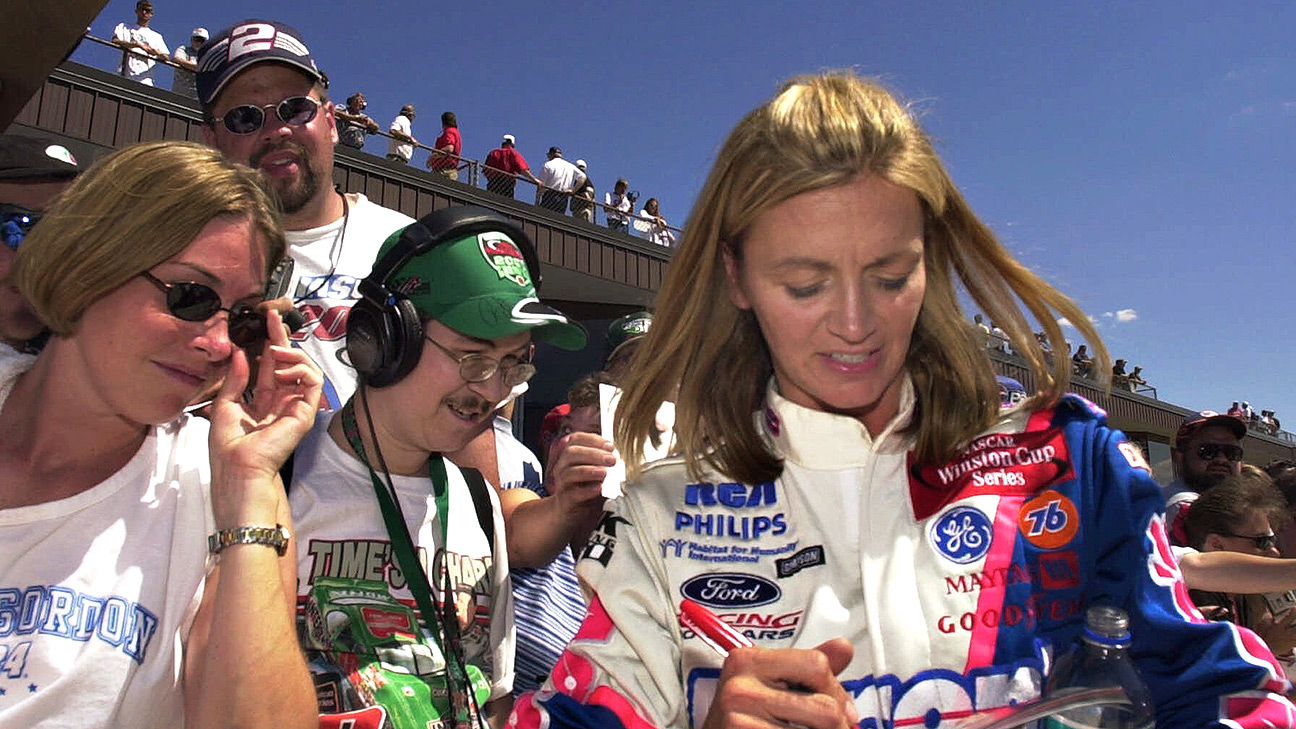 Shawna is among the top 16 females competing in the NASCAR cup. Robinson is known as a competent racer who left a legacy in the male-dominated industry.
Although diagnosed with cancer in 2014, Robinson underwent several treatments and finally became cancer-free in 2015.
#Patty Moise
Patricia Moise-Sawyer is a former NASCAR driver born on 29 December, 1960 and is married to a former fellow NASCAR driver Elton Sawyer.
Making her Sprint Cup beginning in 1987, the Jacksonville superstar Patty Moise-Sawyer is one of the 16 best female NASCAR drivers in history. She started racing by driving road course races at the age of 16 in the IMSA series.
Patricia made her debut in Busch Series in 1986 (Road Atlanta), driving the no.47 Buck Regal for Randy Hope.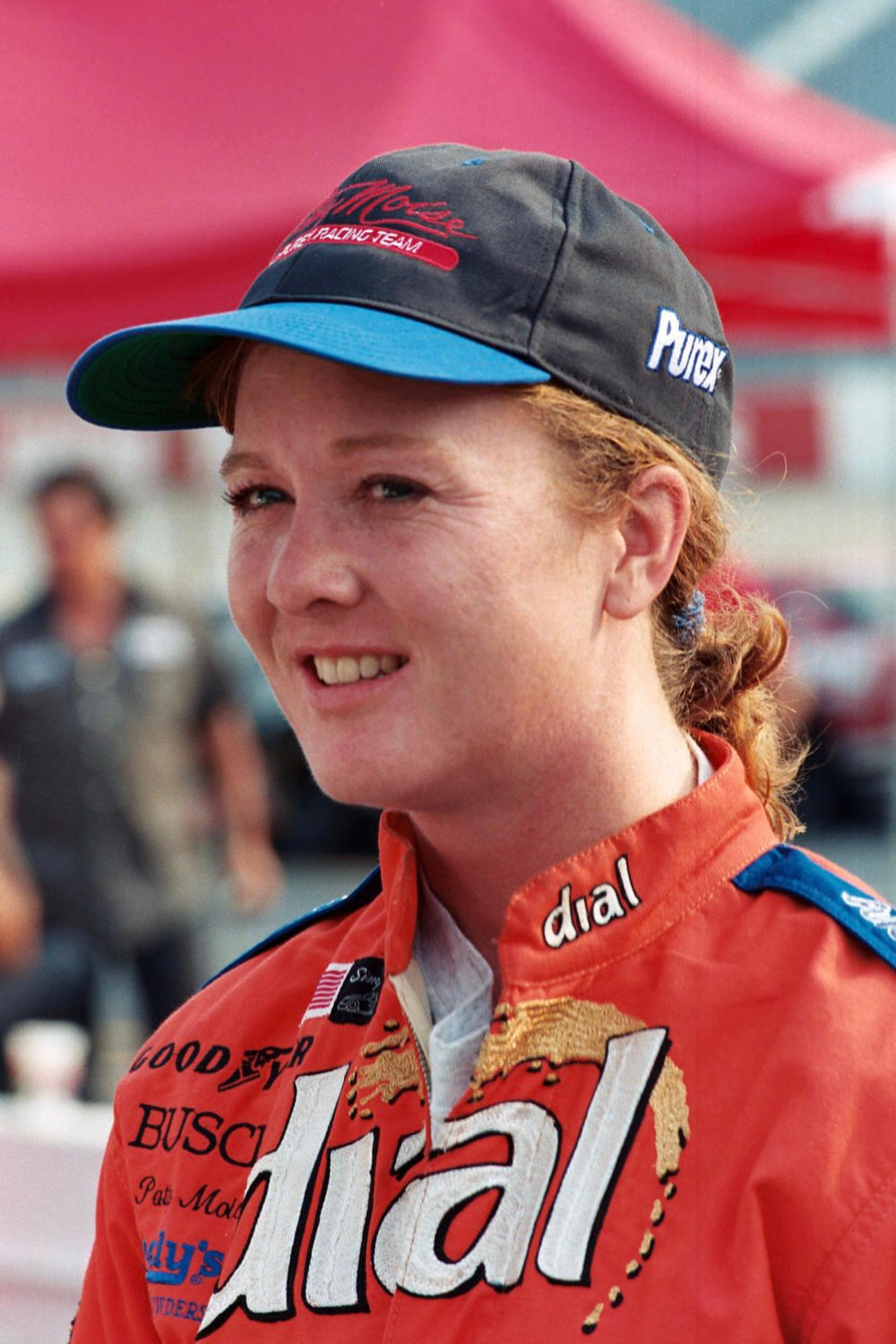 She had further raced at the Xfinity Series and Road Atlanta in 1986. From 1987 to 1989, Moise has driven in 5 Winston Cup races.
Patty also appeared in 133 races from 1986 to 1998 for Busch Series.
Her last race was back in 1998, and she is now happily retired, leaving her legacy behind.
#Gracie Trotter
Born August 27, 2001, Gracie Trotter is the 2nd female to win a West Series Race. Starting with her love for go-karting at the tender age of 8, she later progressed to competing in legends cars.
In 2007, she earned the title of the first female driver winner at Charlotte Motor Speedway.
Then in 2018, Trotter was chosen as one of the 12 racers for NASCAR'S Drive for Diversity. Later, she was signed by Rev Racing in both the years 2019 and 2020.
She finished 3rd in the 2020 NASCAR K&N Pro Series West. On January 14, 2020, she signed for Bill McAnally Racing in the ARCA Menards Series West.
In September, Trotter became the 4th woman to win a late model race at Hickory Motor Speedway.
For the 2021 ARCA Menards Series, Grace has decided to race ten races in total but a part-time, driving Number 15 and 25.
#Natalie Decker
Natalie Decker is a young and upcoming racer competing part-time at NASCAR Xfinity. She was born on June 25, 1997, in Eagle River, Wisconsin, U.S.
Decker has competed at the NASCAR Camping World Truck Series and ARCA Menards Series and in 2015, participated in the Drive for Diversity.
She finished 5th, the highest finish for a female, in the NASCAR Gander RV and Outdoors Truck Series in 2020, Daytona. She also won the 2021 Trans Am Series SGT Class ProAm Challenge.
Regardless of having the talent, she had to beg her father to buy her a go-kart when she was nine years old. Yet, if she had not pursued her passion, she would not see her days when she had bagged numerous wins and awards.
#Brittney Zamora
Britany is a young stock car racer competing part-time at the ARCA Menards Series. She used to drive as a full-timer at Bill McAnally Racing in the ARCA West and part-time in ARCA East.
Even before she started competing in NASCAR, Zamora was a super late model racer. Driving in the Northwest Super Late Model Series in 2017 and 2018, Zamora was the 1st female winner.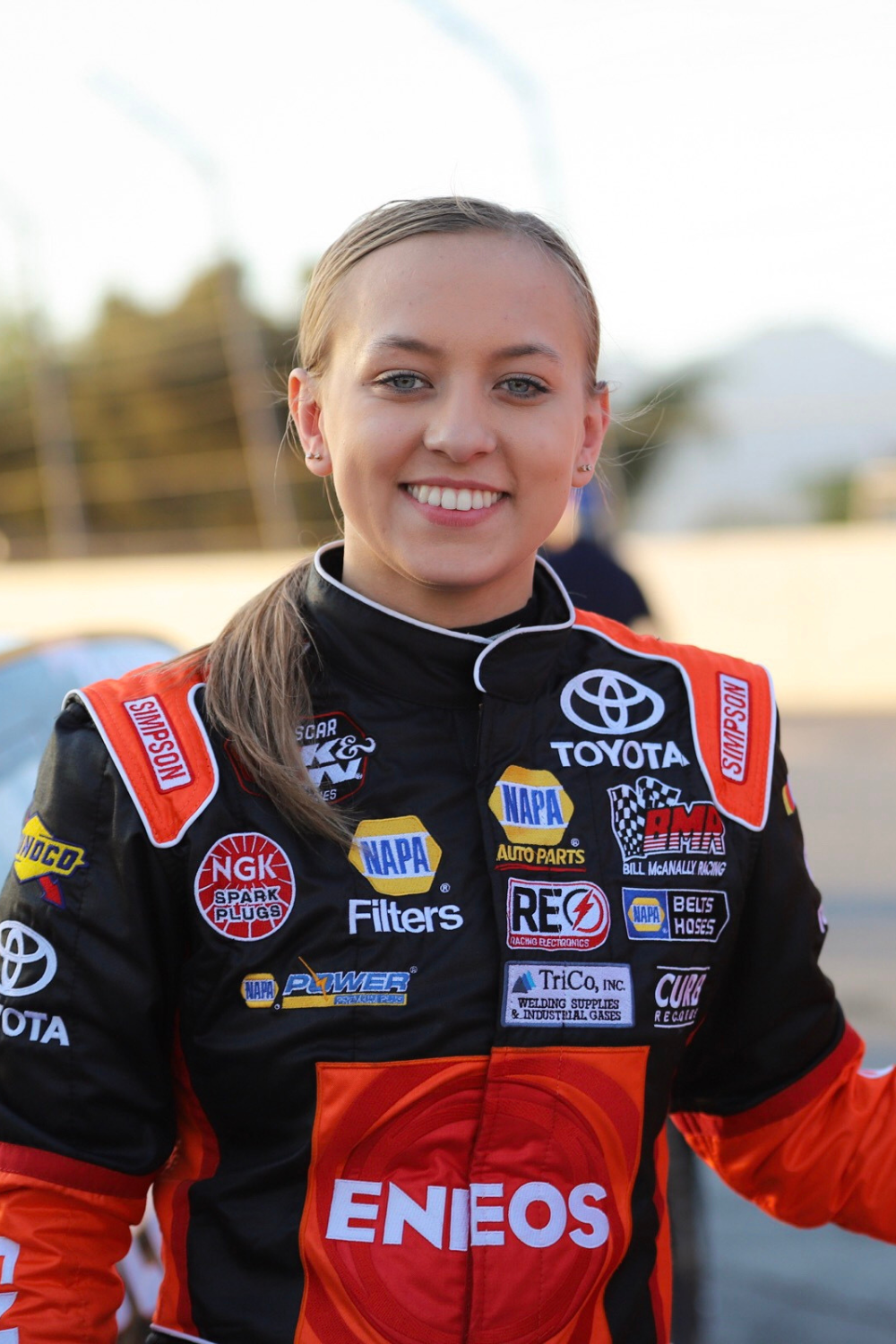 In 2018, she won Washington State Rookie and was selected as one of the invitees to Drive for Diversity. She was also invited to NASCAR's 2019 Drive for Diversity.
Zamora debuted in the ARCA Menards Series' preseason test session in January 2021. Also, on October 9, 2021, she won a 100-lap Pro Late Model feature race, becoming the first woman to win a race in the track's premier division at Nashville Fairgrounds Speedway.
#Tony Breidinger
There is no stopping to Tony Breidinger, and she became the first NASCAR driver of Arab-American heritage in the NASCAR national series. She made her debut at the Daytona International Speedway.
Similarly, her determination to become a NASCAR racer built up since she was a kid and racing behind the wheels of a go-kart.
During her teens, she slowly moved up to the Auto racing ranks and is now at the age of 21, the only woman with 19 United States Auto Club Wins.
Tony stands out among the male-dominated sports, being just one of the four women to star in the Auto Menard Series this year.
She returned to ARCA in 2021 for Young's Motorsports on a part-time schedule. However, she did not race for Young's Motorsports as she left them to join Venturini Motorsports in July.
She took her Instagram to announce that she was hired to be a model for Victoria's Secret on September 14, 2022.
Conclusion
Since the 20th Century, female drivers have been leaving their mark on NASCAR history. Female NASCAR drivers are proof that stereotypes are often distorted.
Moving forward, they will continue to pave their way in the male-dominated field.
You Can Also Read About Romain Grosjean Bio: Crash, Wife, IndyCar & Net Worth>>