With love, respect, and fame, soccer players earn huge incomes. So being one of the best-paid soccer players sounds pleasing and wonderful to the ears.
Soccer players get a huge amount of money for their hard work and performance. Many people believe that the best players are denoted through their incomes.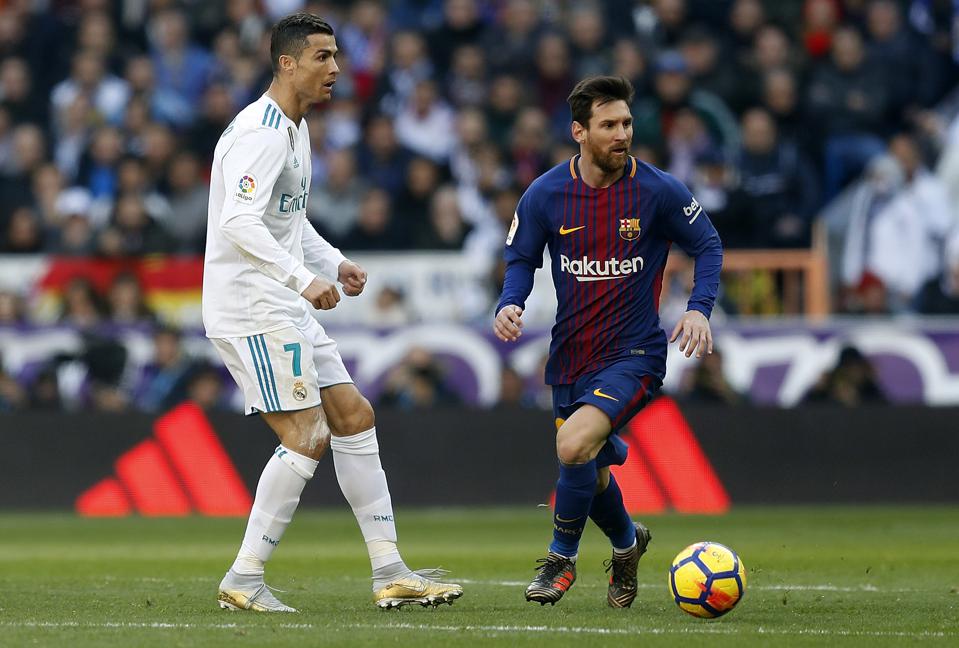 Here we present the best-paid soccer players in the world right now based on their salaries and endorsement. Let's go!
Best Paid Soccer Players Right Now
13. Gareth Bale
Gareth Bale is a soccer player from Wales who currently plays for Real Madrid. Due to exceptional agility and talent, the Welsh player is one of the favorites of Real Madrid.
Not to mention, Bale was a key figure in Real Madrid's 2013–14 Copa del Rey and UEFA Champions League victories, scoring in the finals.
The next season, the Welsh player helped the team win the FIFA Club World Cup by winning the UEFA Super Cup and scoring in the third major finals.
Similarly, Bale signed a contract deal with Real Madrid in 2016 that would keep him at the club until June 2022, with a salary and incentive package worth up to $33 million per year.
The Real Madrid Star earns a salary of $19.7 million and an endorsement fee of $5.5 million. In February 2020, he founded Elevens Esports to compete in the FIFA eClub World Cup for the first time.
Some of Bale's endorsement brand includes Adidas, Sony Mobile, EA Sports, Nissan Motor, Wish Shopping, TaylorMade, Altitude Mask, SWG Construction, and many more.
12. David De Gea
The only goalkeeper on the list of best-paid soccer players, David De Gea, is a fantastic soccer player and is often considered one of the world's great goalkeepers.
The Spanish goalkeeper has blossomed as a goalkeeper after he entered Manchester United. As a result, the Manchester United star was one of the highest-paid players in 2020.
Likewise, De Gea has made almost 400 appearances for the 'Red Devils,' winning the Premier League, the FA Cup, the League Cup, three Community Shields, and the UEFA Europa League.
In September 2019, David De Gea signed a contract extension with United to keep him until 2023.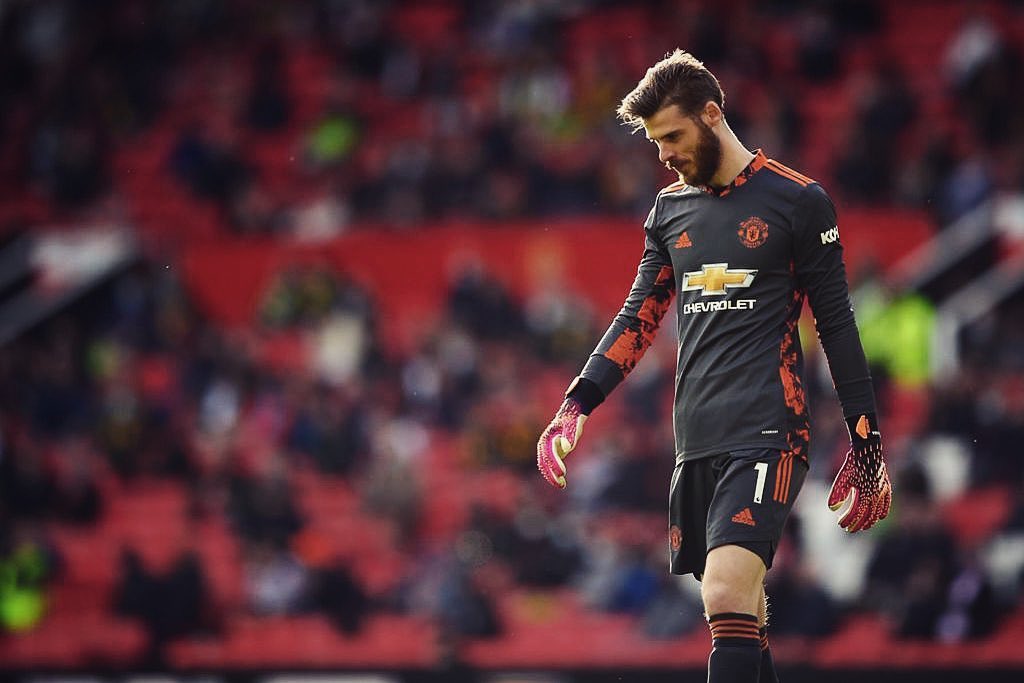 His annual salary is $22.7 million, and the endorsement fee is $3 Million.
Similarly, his endorsement deal includes Adidas, EA Sports Viva 15, Pepsi Max, and many more.
On top of that, in celebration of his 100th Premier League match shoutout, Adidas created a unique set of goalkeeper gloves in 2019.
11. Antoine Griezmann
Antoine Greizmann is one of the fantastic forwards in the world. The player is a two-time Ballon d'Or nominee and one of the top paid players in the world.
Likewise, the French player joined Atlético Madrid in 2014 for a club-record contract of €30 million. He even won the UEFA Europa League, UEFA Super Cup, Supercopa de Espana, and La Liga Best Player with them.
Greizmann scored up about 14 goals for France, which helped France win the 2018 World Cup.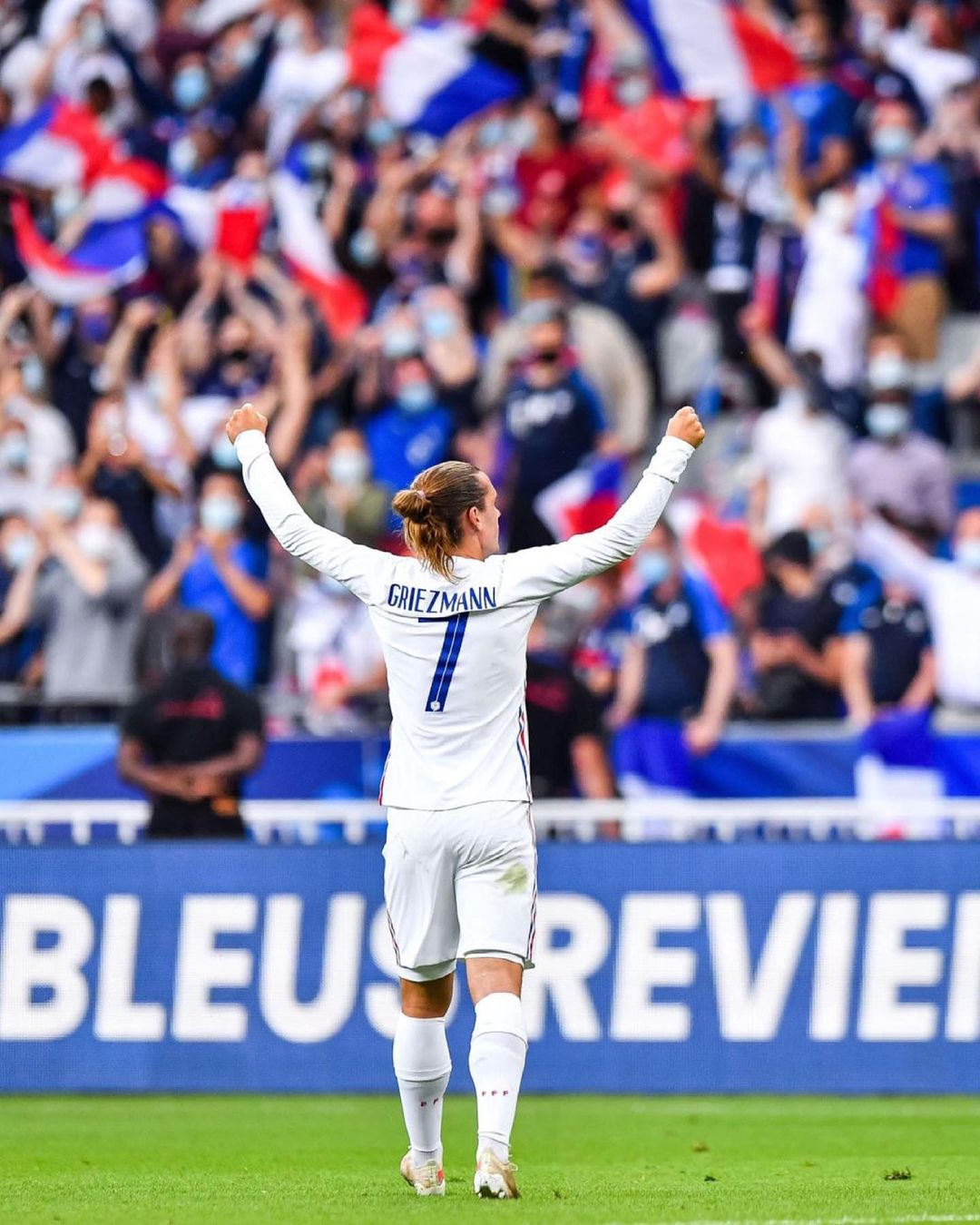 Due to his talent and performance, he landed a five-year contract from Barcelona in 2019.
Moreover, Antoine signed a contract with the Barcelona for €120 million, making him the fifth-most expensive player of all time.
Today, his salary is $21.2 million, whereas the endorsement fee alone is $5.5 million.
Also, the player's sponsor list includes Puma, Huawei, Head & Shoulders, Gillette, EA Sports, and many more.
10. Oscar
This Brazilian player made a surprising transfer to the Chinese Super League in 2017 after two years with Chelsea.
During his affiliation with Chelsea, he helped the club win the Premier League, League Cup, and Europa League.
Oscar also won two Chelsea Goal of the Season honors following spectacular strikes against Juventus in 2012 on his full debut and QPR in 2014.
Nonetheless, Oscar has been praised by fans, players, and staff for his skill and tenacity during his tenure at Chelsea, scoring 38 goals in 203 games.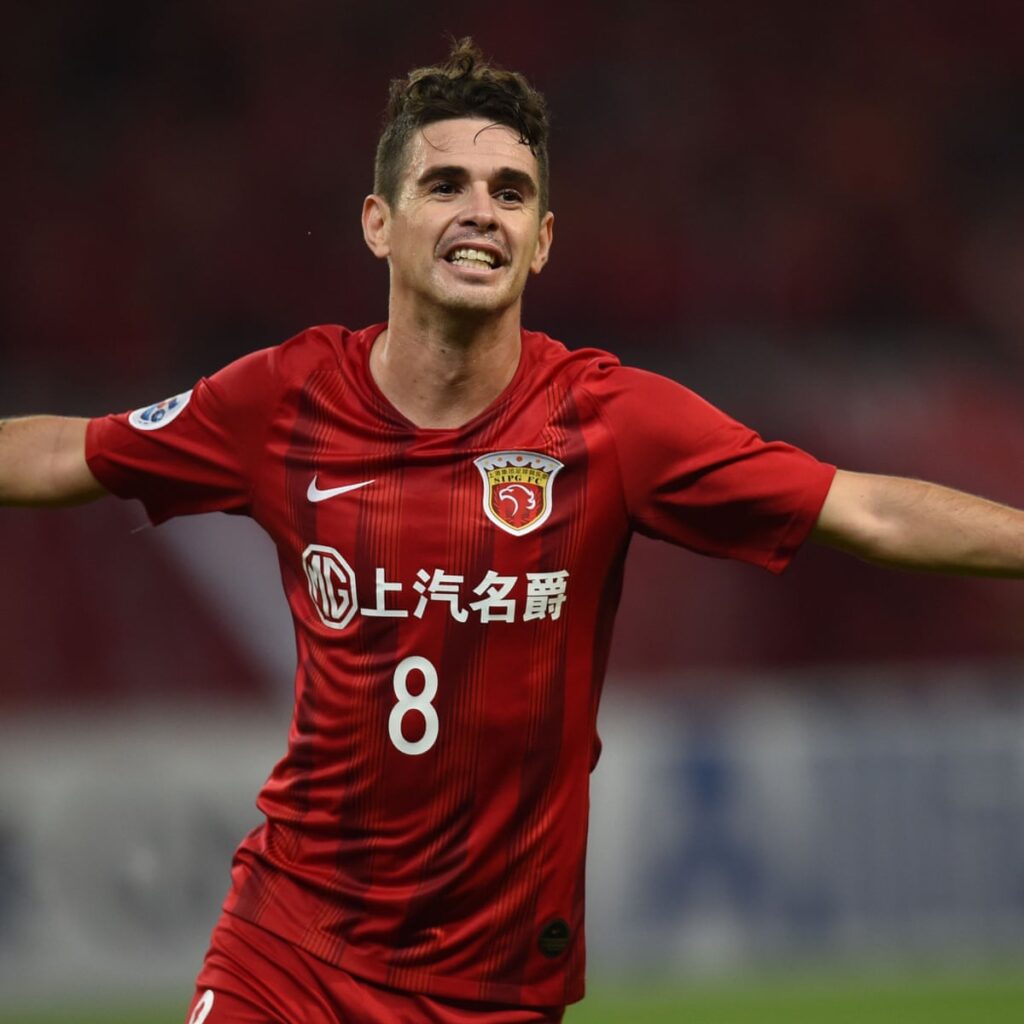 Based on his performance and records, Oscar was offered £60 million ($82 million) for joining Shanghai SIPG.
As of now, he earns a $25.8 million salary annually, while his endorsement lands him $1.7 million, making his total earnings $27.5 million. Oscar's major sponsor includes Adidas.
9. Mesut Ozil
The German player has made the Arsenal team proud by signing a deal and becoming one of the club's highest-paid soccer players.
Ozil, who played an important role in Germany's World Cup-winning team in 2014, has 36 goals and many assists in 182 games.
Furthermore, in England, he helped break Arsenal's nine-year trophy drought by winning three FA Cups and earning the second-most assists (19) in a Premier League season.
The 34-year-old player has been with Arsenal since he arrived from Real Madrid. He has signed a three-and-a-half-year deal with Arsenal (2018-2021) for about $24 million annually.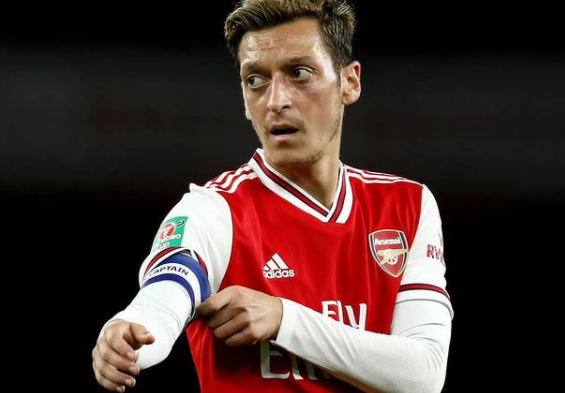 The Arsenal midfielder's total salary is $23.2 million, and the endorsement fee is about $5.5 million.
The Arsenal star sponsors list contains Adidas, Mercedes-Benz, and Beats Electronics.
With a total amount of $28.7 million, he is one of the top paid players in the world today. We cannot wait and watch what he brings out in the future.
8. Andres Iniesta
The Spanish soccer player is one of the players who helped his country win the Euro Cup in 2008 and 2012 and the Global Cup in 2010; it was the first time a national team had won three major world championships in a row.
Similarly, Andres played for Barcelona for about 22 years and signed with Japan's Vissel Kobe in 2018. The Barcelona star signed a three-year agreement worth $30 million annually (£22.2 million).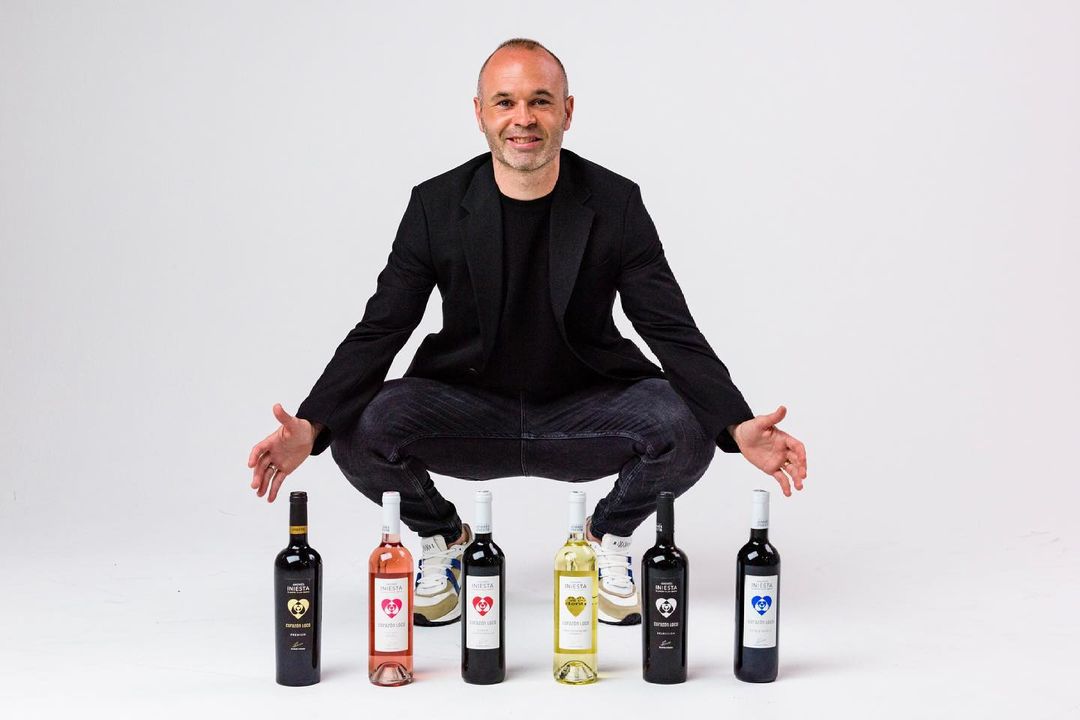 Then, the 37-year-old inked a two-year contract with the J-League squad in May 2021, which would pay him an estimated $30 million each year through 2023.
Likewise, the player's recent salary amounts to $30 million annually and the endorsement fee to $4 million.
After 19 years of affiliation with Nike, the Spanish player swapped Nike with Asics (Japanese footwear) in 2018.
Additionally, he has his own Spanish sportswear brand known as Mikakus. Iniesta also owns a winery in Spain, Bodegas Iniesta, which began production in 2010.
7. Robert Lewandowski
The polish attacker is known as one of the complete strikers in the world of soccer today. Furthermore, Robert Lewandowski was one of the complete performers in 2020.
Likewise, the Polish captain is recognized for his talent worldwide who signed a five-year deal with Bayern Munich in 2014.
The Polish striker again extended his four-year contract with Bayern to keep him until June 2023. And the pay is estimated to be $20 million per year.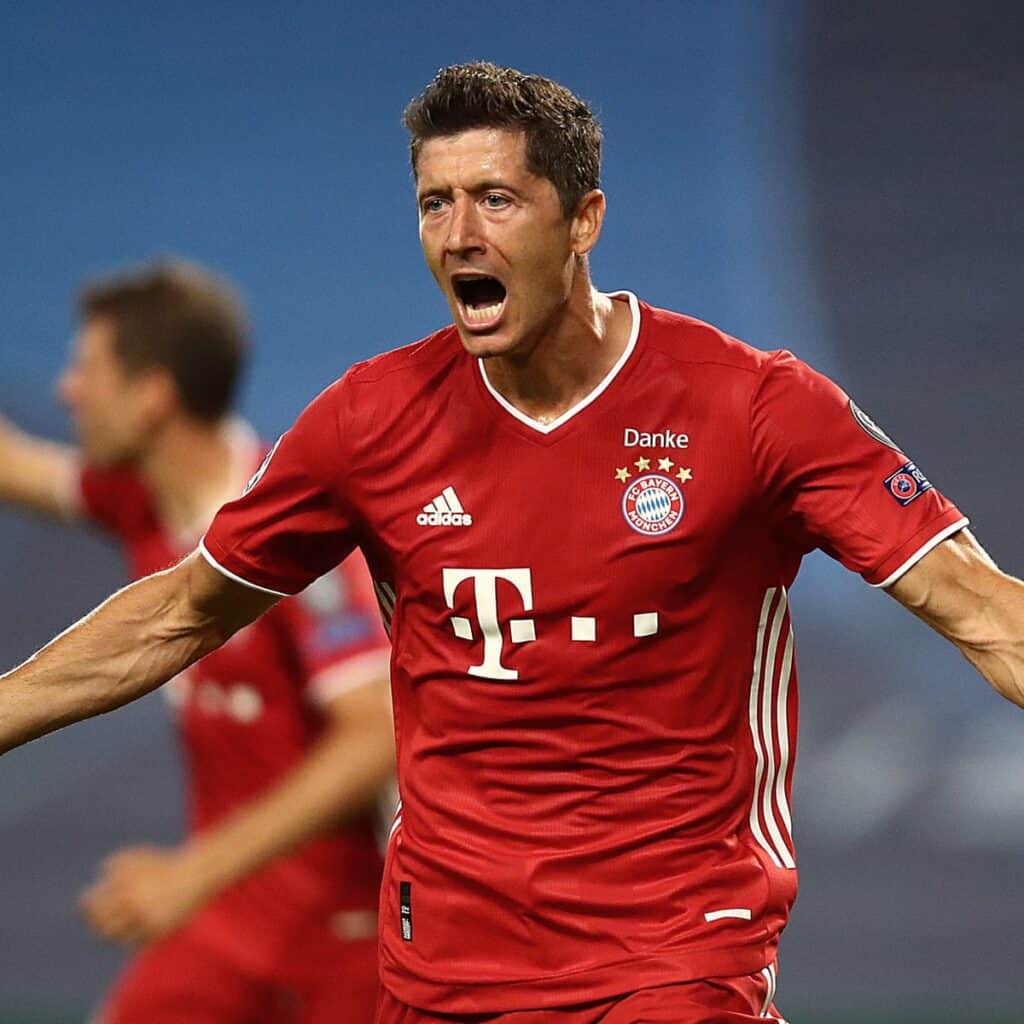 He scored 41 goals in the 2020-21 season while he was named the player of the year by FIFA and UEFA.
Moreover, Robert's current salary is $27 million, while the endorsement fee is $7 million. The sponsor includes Nike, Huawei, Procter & Gamble, Opel, EA Sports, and many more.
Robert is also a TikTok Sensational due to dance and exercise videos with over 4 million followers.
6. Paul Pogba
Pogba mainly plays as a center midfielder. However, he can also play as an offensive midfielder, a defensive midfielder, or a deep-lying playmaker.
During his time at Juventus, he won four Seria A titles in a row, two Coppa Italia titles, two Super Italian wins, and the golden kid award in 2013.
Similarly, he received the Bravo award in 2014. In addition, he was nominated to the FIFA Pro World XI in 2015 after helping Juventus reach the UEFA Champions League finals for the first time in 21 years.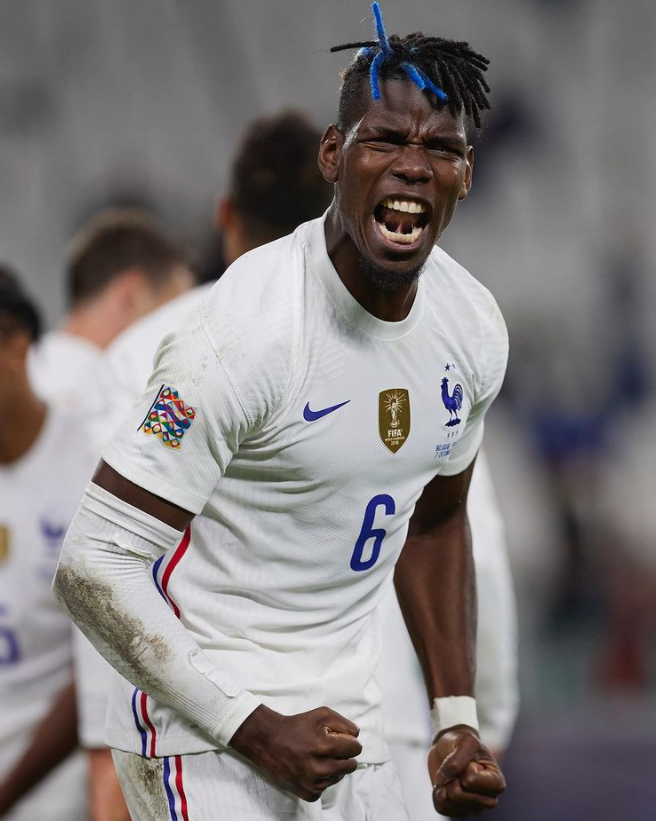 Pogba's singing career led Manchester United to scout him. As a result, the French soccer player joined the 'Red Devils' for £89.3 million from Juventus back in 2016.
Today the French Star earns $28.5 million, where his endorsement fee alone is $7 million. His main sponsors include Adidas and Pepsico.
In April 2021, he secured a contract with Amazon Studios to make a documentary series about his life called "The Pogmentary," which is set to premiere in 2022.
5. Mohamed Salah
One of the best players in the world, the Egyptian captain is known for his stellar finishing, dribbling, and speed.
Mohamed Salah has an outstanding track record, scoring 43 goals in his first 46 games for the African nation.
Due to his awesome performance, Liverpool signed a new five-year contract with Salah in 2018. The signed contracts included a salary and incentive package of £36.9 million, rising to £43.9 million-plus add-ons.
Moreover, the player scored his 100th goal for Liverpool in October 2020, becoming the fastest player in Premier League history.
Again, Salah became Liverpool's career goals leader in the Champions League in December 2020.
Salah's annual salary is $22.5 million, and the endorsement fee is $15 million.
Salah's sponsors include Adidas, ExxonMobil, Vodafone Egypt, Uber, Falken Tires, and Pepsi.
4. Kylian Mbappe
Ladies and Gentlemen, the youngest of all players in the list of best-paid soccer players worldwide, Kylian Mbappe is clearly one of the rising stars of the present generation.
Mbappe's achievements clearly show that he is here to stay. The player has scored in the world cup final and won the Best Young Player Award.
Likewise, the French star is currently playing for the club Paris Saint Germain.
Due to his incredible talent, PSG signed him with a five-year contract worth $20 million annually with bonuses.
After joining Paris Saint Germain, Mbappé won three Ligue 1 titles and three Coupe de France titles. He was also voted Ligue 1 Player of the Year and has been the top scorer in Ligue 1 for three seasons.
Mbappe's annual salary is $26 million, and the endorsement fee is $14 million. The player's major sponsors include Electronic Arts, Hublot, Nike, and EA Sports.
3. Neymar
This top-rated soccer player is also one of the biggest Brazillian players today. Moreover, due to his achievement, Neymar is now one of the expensive players in the world.
Before joining Paris Saint Germain, he used to play for Barcelona. Neymar was an integral part of Barcelona's success from 2013 to 2017, scoring 105 goals in 186 games.
But he decided to part ways and accepted the contract of Paris Saint Germain. Neymar's transfer from Barcelona to PSG is considered one of the most costly transfers in soccer history.
Likewise, the new deal includes $263 million, a slew of performance bonuses, and a substantial increase if PSG wins the Champions League.
Today his annual salary is $76 million, and the endorsement fee is $19 million. His sponsors include Flutter Entertainment, Puma, Qatar Airways, Red Bull, Triller, and Epic Games.
2. Cristiano Ronaldo
This legend is unstoppable! Ronaldo hasn't left the top three spot for most paid in soccer for many years now and is still going strong.
In 2018, Ronaldo signed a four-year contract with Juventus after nine years with Real Madrid.
Not to mention, his four-year contract with Juventus pays an average of $64 million per year.
Again after entering Juventus, he has made several records, such as overtaking Brazillian icon Pele's goal record in March 2021, with a hat trick against Serie A rival Cagliari.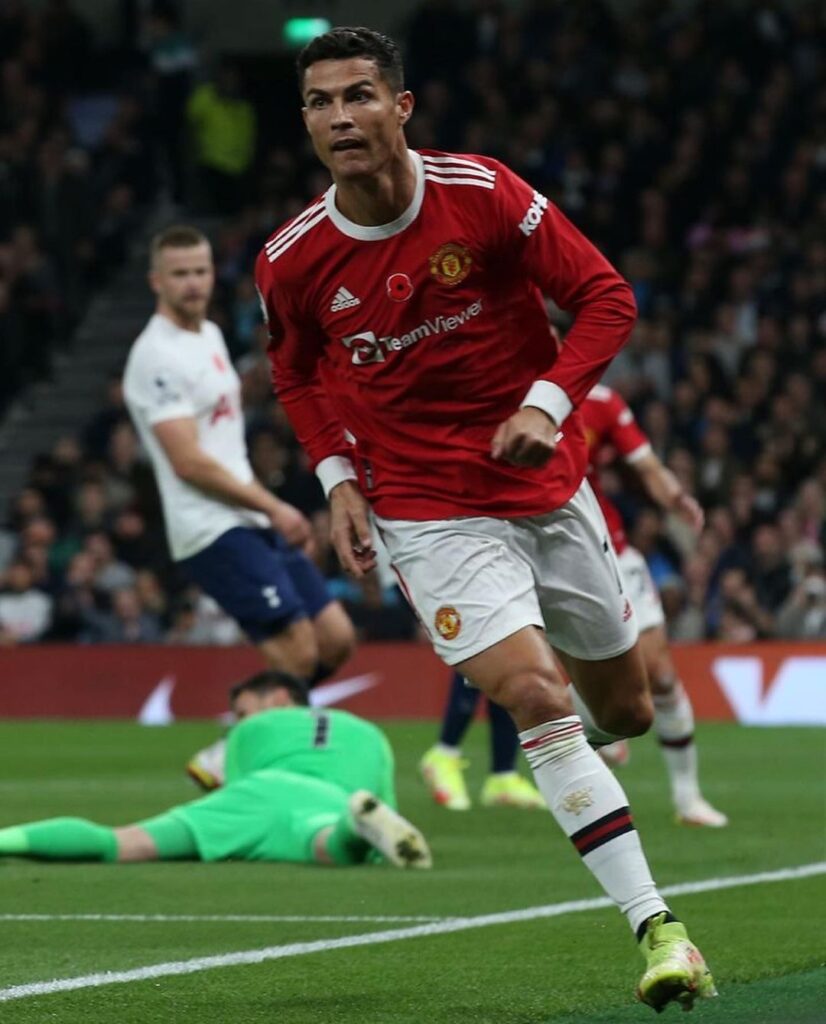 Similarly, the Portugal star has become the first active team-sport athlete to earn more than one billion in his career.
One of the influential people in the world, CR7 is the most followed star globally on Instagram, Twitter, and Facebook.
Moreover, the player's annual salary amounts to $70 million, and the endorsement fee alone brings him $50 million. Ronaldo's sponsor list includes DAZN, Herbalife, MTG, Nike, Unilever, and many more.
1. Lionel Messi
The most expensive and best-paid soccer player in the world is the goat himself, Lionel Messi. In 2017, Messi signed a new deal with Barcelona to keep him at the club until 2021.
Likewise, Messi has won FIFA's Player of the Year award six times and the European Golden Shoe for best scorer on the continent. Again in 2021, his team Argentina won Copa America.
The Argentina legend's full contract details were not made public at the time. However, he is estimated to get $80 million each season (€70 million).
In 2019, Messi created his own clothing line and retail store in Barcelona, known as the Messi Store.
Moreover, Messi's annual salary is $97 million, while his endorsement earnings are $33 million. His sponsors include Gatorade, Hard Rock Cafe Inc., Jacob & Co., Ooredoo, PepsiCo, and many more.
Conclusion
There you have it, the list of the 13 best-paid soccer players right now (2021).
| | | | | |
| --- | --- | --- | --- | --- |
| Ranking | Soccer Player | Salary | Endorsement Fee | Total earnings |
| 1 | Lionel Messi | $97 M | $33 M | $130 M |
| 2 | Cristiano Ronaldo | $70 M | $50 M | $120 M |
| 3 | Neymar | $76 M | $19 M | $95 M |
| 4 | Kylian Mbappe | $26 M | $14 M | $40 M |
| 5 | Mohamed Salah | $22.5M | $12M | $37.5 M |
| 6 | Paul Pogba | $28.5 M | $7 M | $35.5 M |
| 7 | Robert Lewandowski | $27 M | $7 M | $34 M |
| 8 | Andres Iniesta | $30 M | $4 M | $34 M |
| 9 | Mesut Ozil | $23.2 M | $ 5.5 M | $28.7 M |
| 10 | Oscar | $25.8 M | $1.7 M | $27.5 M |
| 11 | Antoine Greezman | $21.2 M | $5.5 M | $26.7 M |
| 12 | David De Gea | $22.7 M | $3 M | $25.7 M |
| 13 | Gareth Bale | $19.7 M | $5.5 M | $ 25.2 M |
(If you have any favorites and suggestions, please feel free to write in the comment box below.)