Camille Kostek is a model, TV host, Actress, and the girlfriend of retired NFL tight end Rob Gronkowski, who played for the New England Patriots and Tampa Bay Buccaneers. She became a renowned face after she was on the cover magazine of Sports Illustrated, and since then, she has appeared in many other famous magazines.
Rob Gronkowski, we are aware of his achievements, notably being the Super Bowl four times champion.
He announced his retirement from the NFL career on June 21, 2022.
Camille Kostek works at @smac-ent.com and is a host model in @WME.
She is a model who shot into the limelight through her various magazine issues.
The story of Camille and Rob has much to do with sports, as the former was a cheerleader in high school and a lacrosse player.
In contrast, the latter is not limited to only NFL but also baseball and basketball. So, now we know they have some common grounds.
Well, let's move on to discussing the lovely Kostek and her journey of becoming a successful model.
Along the way, we will talk about her early life, measurements, net worth, and her personal life. Be sure to check out the quick facts below!
Camille Kostek | Quick Facts
| | |
| --- | --- |
| Full Name | Camille Veronica Kostek |
| Birth Date | February 19, 1992 |
| Birth Place | Killingworth, Connecticut |
| Nick Name | Camille |
| Religion | Christianity |
| Nationality | American |
| Ethnicity | Mixed |
| Education | Haddam-Killingworth High School / Eastern Connecticut State University |
| Horoscope | Pisces |
| Father's Name | Alan Kostek |
| Mother's Name | Christina Kostek |
| Siblings | Julia, Alina, & Thomas Kostek |
| Age | 31 Years Old |
| Height | Five ft. 8 in/1.76 m/176 cm |
| Weight | 64 kg/141 lbs |
| Shoe Size | Not Disclosed |
| Hair Color | Blonde |
| Eye Color | Bluish-Green |
| Body Measurement | 35-28-38 Inches |
| Build | Curvy |
| Married | No |
| Boyfriend | Robert James Gronkowski |
| Children | None |
| Profession | Model, Actress & Host |
| Net Worth | $3.4 Million |
| Social Media | Instagram, Twitter |
| Merch | Posters |
| Last Update | November 2023 |
Camille Kostek | Early Life, Education & Parents
Camille Veronica Kostek, commonly Camille Kostek, is an American model born in the United States in Killingworth town of Connecticut.
Also, she is the daughter of Christina and Alan Kostek, and she has siblings named Julia, Alina, and Thomas.
Additionally, her Father worked as a general contractor while her mother managed a gym.
One might think that Camille's family is native to America; however, it is not the case.
To illustrate, Kostek stated that she shares Polish, Irish, and Jamaican ancestry from her parent's side.
Camille is of mixed ethnicity; she is from America based on her birthplace.
Moving on, the Connecticuter took ballet lessons when she was just three years of age. It is impressive she started young, culminating in national-level participation as she grew older.
Further
While training at the Broadway Dance Center in N.Y.C., Kostek would attend Haddam-Killingworth High School.
As a result of her affinity towards sports, she volunteered as a cheerleader and joined the lacrosse team.
As if that wasn't enough already, Camille would busy herself further by undertaking the host's role for HKTV, the high school's broadcasting channel.
Moreover, her high school years were pretty successful, and by the time she graduated, Kostek even captained her varsity lacrosse team.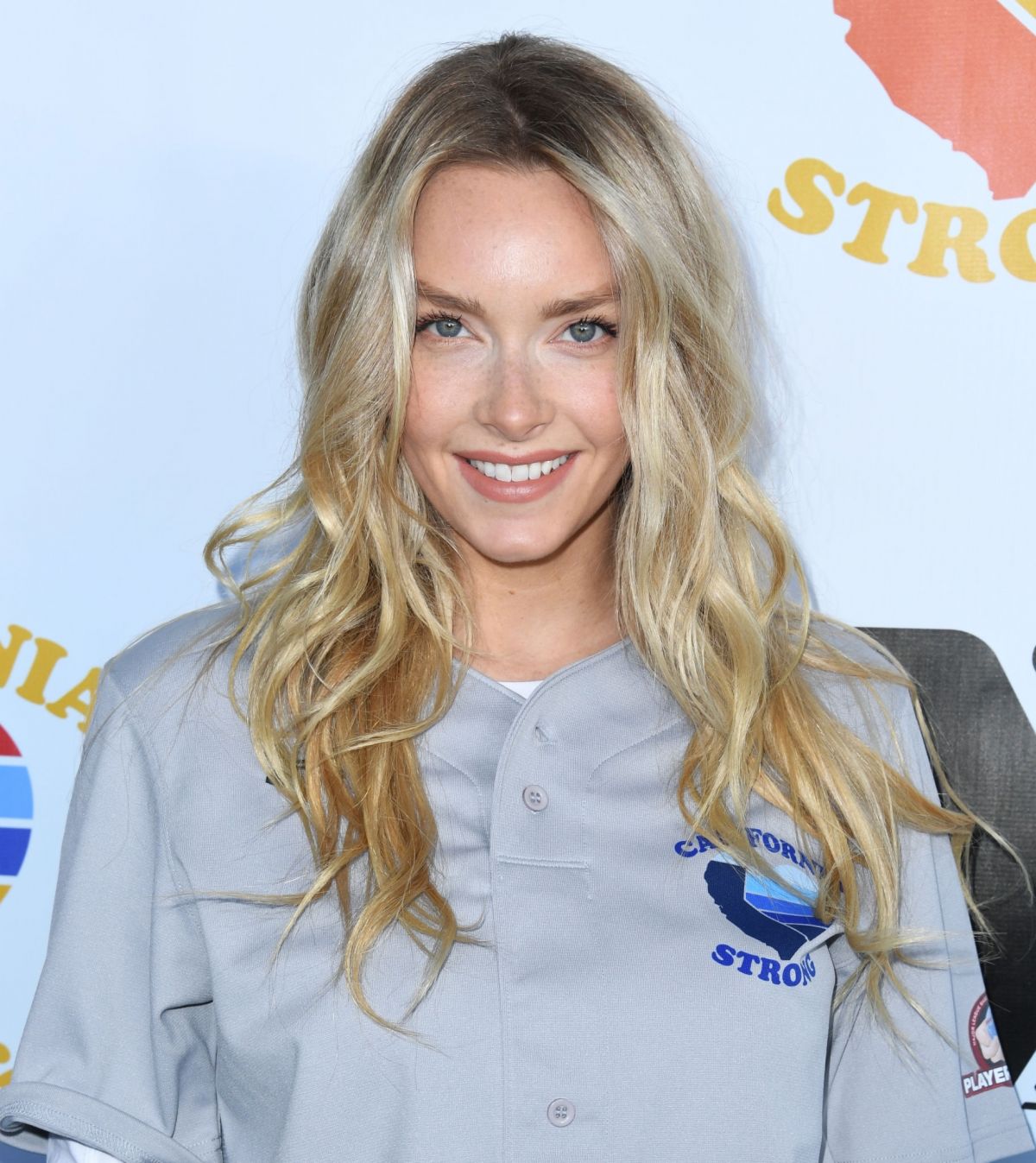 Eventually, the Connecticuter enrolled in Eastern Connecticut State University, hoping to continue her lacrosse involvement.
At the same time, Camille pursued her early passion for dancing with the college's dance squad.
Likewise, as in high school, she kept busy and soaked in knowledge when she could.
By that account, Kostek undertook the responsibility of anchoring the TV22 program, a network linked with the dance squad of ECSU.
Learn More About Annie Verret Bio: Age, Height, Husband, Wedding, Instagram, Wiki >>
Camille Kostek | Age, Height, & Body Measurements
At the time of writing, Camille is 29 years old. At such an age, there is a lifetime of achievement ahead of this beautiful model.
Having been featured in Sports Illustrated by 29 has already been one of the tremendous successes for the Connecticuter.
Also, Kostek stands at a height of 1.76 m, not precisely tall but not very short. Most models nowadays possess similar stature, and the trend of establishing only towering and skinny women has gone extinct.
It must take quite the effort to maintain such a frame and being a sports enthusiast; undoubtedly, fitness is part of her daily routine even during the ongoing COVID-19 pandemic.
Regardless of her figure, the model oozes a natural vibe that captivates anyone.
Camille is most famous for her beautifully freckled face, bluish-green eyes, and hypnotizing smile.
Not to mention her long blonde hair, which seemingly comes together to complement her looks elegantly.
Learn More About Helena Seger Bio: Age, Career, Net Worth, Husband, Instagram Wiki >>
Diet And Workout
To Kostek, fitness is not just about hitting the gym and getting in a home workout on busy days; it is also about eating the right thing.
She is pretty health-conscious and constantly puts fresh and organic food with a little mix of her favorite foods in her diet. Usually, for breakfast, the model eats gluten-free bread with avocado and seasonal fruits.
Since she is not a big fan of cooking during the day, she usually goes for quick, easy-to-make, and no-bake foods for lunch. Camille likes salads with strained garbanzo beans, a dash of Himalayan pink salt, and olive oil.
Furthermore, she drinks a lot of water throughout the day to keep herself hydrated. The dancer also recommends watermelon since it is 92% water.
Moreover, for snacks, she either grabs a handful of her favorite nuts or sliced apples with almond butter or celery and peanut butter, whichever is available.
Likewise, her dinner includes several veggies mashed into a burger and a side of steamed veggies. Besides, she completes her workouts with her NFL boyfriend, Rob Gronkowski.
So, she eats like that and trains like an athlete. No wonder she has the body that she has. Her workouts include resistance training, dancing, and hitting the gym with her boyfriend.
Camille Kostek | Career, Model, Cheerleader, & Actor
Camille is a multi-faceted woman. Having made time and commitment for so many ventures is an astounding feat, without a doubt.
In 2013, New England Patriots announced the inclusion of Camille in their rosters of cheerleaders.
Concurrently, the Connecticuter appeared in the advertising Campaign for Patriot Place and was a spokesperson for the entire cheerleading squad.
Her final cheerleading performance was at the Super Bowl XLIX at the University of Phoenix Stadium.
After that, Kostek became a host for ABC, CBS, and FOX networks while serving as a co-anchor for WPRI-TV.
She hosted NASCAR events, Super Bowl, Levitate Music Festival, and sporting events for MAXIM and Sports Illustrated.
New York Fashion Week
Subsequently, Camille would end her hosting career with ESPN's Saturday Night Showdown and SiriusXM radio show and turn to model instead.
Eventually, Nissan, New Balance, and TJ Maxx hired her to appear in several commercials.
With covers on Ocean Drive and Bella magazines, many new opportunities lay ahead of the blooming model.
After featuring in campaigns for L'Oreal, Victoria's Secret, and Clarins, Kostek was time to grace the runway, which came to fruition at the New York Fashion Week in 2019.
By this time, magazines labeled her as an American Bombshell and a sex symbol.
Nonetheless, the proudest moment of her modeling career dawned when Sports Illustrated selected her for the annual Swim Search in 2018.
View this post on Instagram
After beating out 5000 candidates, Camille walked the Miami Beach Swim Week runway and closed the show in the upcoming year.
Even though critics judged her looks and body size, the Connecticuter wasn't one to let her dreams die.
With a Maxim Hot 100 shoutout and a rookie cover issue in 2019, Kostek had finally fulfilled what she embarked on achieving.
Before we forget to mention, the stunningly talented model is also an Actress.
For instance, Camille appeared in the 2018 comedy movie I Feel Pretty in a cameo role.
She is also in the movies such as Monsters of California, Love, for Real I Feel Pretty, Fashionably Yours, and Life Got Crazy.
You Can Also Know About Christen Harper's Bio: Age, Height, Boyfriend, Net Worth, Career, IG Wiki >>
Camille Kostek | Net Worth, Salary & Income
In particular, the American model is professionally and financially successful.
Reports suggest that Camille has a net worth of $3.4 million, whereas the details regarding her salary are still under review.
Furthermore, working for Sports Illustrated has boosted her income because she was offered more contracts with other popular magazines, and she earns roughly around $71.9K, which can fluctuate between $55k to $102k.
In the same way, part of her earnings also springs from brand endorsements.
Additionally, Dune, Jewelry, Equinox Fitness, and Benrus provided her with considerable wages for representing their brand.
In like manner, Kostek appeared in advertisements for Ciao Bela, Neoscape, Nissan Barberino, Zudy Vinyl, and Rebag.
As of 2021, she is an on-field host of the game show wipe out on TBS and appeared in the movie Free Guy.
Additionally, as of 2022, she also hosts N.B.C.'s 'Dancing With Myself,' appeared in the movie 'Monsters of California, worked as a judge in 'Is It Cake?', and was in a music video for 'Dancing Feet of Kygo ft. DNCE.'
Robert Gronkowski | Career | Net Worth | Retirement
On the other hand, we all know Rob is a handsome earner among the two. The Patriot's tight end is the master of a $24 million net worth, collected from 8 years running with his NFL team.
After signing for NEP, Gronk earned a $320k salary yearly with a $4.4 million contract bonus.
In 2012, the retired NFL star pocketed $8 million sums from contract renewal and a collective $54 million package deal.
Similarly, Gronkowski's salary ranged from $250k to $1 million every year, depending on the incentives and other bonuses granted to him by the Patriots.
Likely so, Rob and Camille spend some of their fortunes on luxury.
The couple owns a collection of cars like Audi, Mercedes, and Bentley that totals above the million mark.
Simultaneously, both purchased a House for $2 million in 2017 in South Tampa, which has since been sold.
COVID & Philanthropy
The couple isn't only enjoying a luxurious life, but they make sure to contribute to society.
Personally, Camille partnered with the Behind the Mask initiative to play her role in the COVID-19 pandemic by donating over 10,000 N95/KN95 masks to medical centers along with Gronk.
Gronkowski announced that he was retiring from his NFL career for the second on June 21, 2022.
He shared lengthy news through his social media statement; he said: "I will now be going back into my retirement home, walking away from football again with my head held high, knowing I gave it everything I had, good or bad, every time I stepped out in the field."
His girlfriend Kostek supported his decision and shared his story on her accounts, posting several tributes from other funds.
His last game was in the 2020-2021 season for Tampa Bay Buccaneers. He decided to say goodbye to the NFL profession in June 2022.
Camille Kostek | Relationship Status, Boyfriend, Engagement
Rob Gronkowski and Camille Kostek first met at a charity event in 2013. It was in 2015 when Camille and Rob officially met.
They were at the heights of their career, and it is safe to say both had their part in making the other come to the media's attention.
However, the couple came under the public's scrutiny as soon as Kostek decided to quit cheerleading.
Although players and cheerleaders are not allowed to be in any relationship, the couple honored this rule and began dating after Camille's exit.
Despite many speculations of the couple's breakup and whatnot, these two are going more vital than ever.
Camille said in an interview that Robert helps her deal with unhealthy comments.
The couple also celebrated their eighth anniversary on thanksgiving by spending quality time with family and friends.
Currently, they live together and have no plans to exchange vows; it's only a matter of time, and only time will tell.
Likewise, they aren't engaged either since the two want to take things slow.
Rob Gronkowski Stats
Year
Games
Receiving
Rushing
Fumbles
GP.
GS.
Rec
Yds
Avg
Lng
TD.
Att
Yds
Avg
Lng
TD.
Fum
Lost
Playoffs
20
20
89
1273
14.3
46
14
Zero
0
Zero
0
Zero
0
0
Regular Career
142
127
621
9286
14.9
76T
92
1
2
2.0
2T
1
5
3
Camille Kostek | Social Media Presence
She is actively present on social platforms and has regular updates about her lifestyle. You can find her on the following accounts:
Tuesday's are the best because …. NEW EPISODES OF @Wipeout 😍😍😍🎤🎤🎤🎤 pic.twitter.com/Jei6xcLOvJ

— Camille Kostek (@camillekostek) January 26, 2022
Instagram: 1 Million followers
Twitter: 56.8K followers
Popularity Graph
Camille is an American model, Actor, and TV host popular in the U.S.
She is currently in a relationship with Rob Gronkowski and is highlighted as the cause of her career as a model and hosting TV shows.
Frequently Asked Questions (FAQS)
Where did Camille Kostek go to college?
She went to Eastern Connecticut State University for college.
What is Camille Kostek famous for?
She is famous as an American model, host, dancer, and Actor. She is well known for her work with Reebok and Sports Illustrated. Moreover, Kostek hosts the famous game show Wipeout.
Is Camille Kostek's fashion sense good?
Yes, the model's fashion sense is perfect as her outfits are usually on point, whether it is hosting a game show or cheering her boyfriend in the Super Bowl.
What Company does Robert Gronkowski own?
Rob and his family are running Gronk Fitness, durable sports performance products that get the job done.
Learn About Giselle Ramirez's Bio: Age, Career, Net Worth, Husband, IG, Children Wiki >>>