As we know, South Korea is home to some of the finest archers in the world. One of those talented athletes is the two-time Olympic gold medalist, Chang Hye-Jin.
At 158cm tall, the athlete stands just a little taller than the bow, but her command over it and her target is always phenomenal.
She specializes in recurve archery and has been ranked number one in the category previously.
Most archers who dominate the world events are either in their early 20s or in their teens. Unlike them, chang started archery very late.
In fact, she was already 27 years old during the 2014 world cup when she won her first individual world championship.
She had her first Olympic experience at the 2016 Rio games at the age of 29 years old.
Moreover, Chang marked her name in the archery history by winning two medals, one individual and one team event.
Since that glorious win, Chang is a well-known name in Korea and the whole archery fanbase.
This article will go through her journey of archery, starting from the elementary school. We will also discover her net worth and her relationships.
But first, some interesting quick facts about the champ.
Chang Hye Jin: Quick Facts
| | |
| --- | --- |
| Full Name | Chang Hye-jin |
| Native Name | 장혜진 |
| Common name | Chang Hye-jin |
| Nick Name | Trang Kong |
| Birthdate | May 13, 1987 |
| Age | 36 years old |
| Zodiac Sign | Taurus |
| Mother's Name | N/A |
| Father's Name | Chang Byung-il |
| Siblings | Three younger sisters |
| Birthplace | Yesung County, Gyeongsangbuk-do, South Korea |
| Home Town | Gyeongsangbuk-do |
| Citizenship | South Korea |
| Residence | Seoul, South Korea |
| School | Dagenham Elementary School |
| High School | Kyung-Kyung Women's Junior High School, Daegu Sports High School |
| College | Keimyung University |
| Education | Bachelors in Physical Education |
| Height | 158 cm/5'2″ |
| Weight | 50 kg/110 lb |
| Religion | Protestant Christianity |
| Eye Colour | Black |
| Hair Colour | Brown |
| Shoe Size | N/A |
| Martial Status | Unmarried |
| Partner | N/A |
| Children | N/A |
| Sport | Archery |
| Events | Recurve Archery |
| World champion | Two golds, two silvers |
| Olympic Wins | Two golds |
| Asian Games | Two gold, one silver |
| Highest Rank | 1st place (2017/9/3) |
| Club | Korea Land & Housing Corporation |
| Coach | Oh So-so, Han Hee-Jung |
| Team | Korea Land Housing Corporation |
| Status | Active |
| Hobbies | Traveling |
| Net Worth | $1m |
| Affiliated Brands | LH Team |
| Social Media | Instagram |
| Merch | Archery Merch |
| Last-Update | November, 2023 |
Chang Hye Jin: Early Life & Parents
Chang was born in May 1987 in Daegu metropolitan city in North Korea. Much about her family is not known, except that she is the eldest of four daughters of her parents.
Likewise, her parents did not have a sports background, but they supported their daughter in everything she did.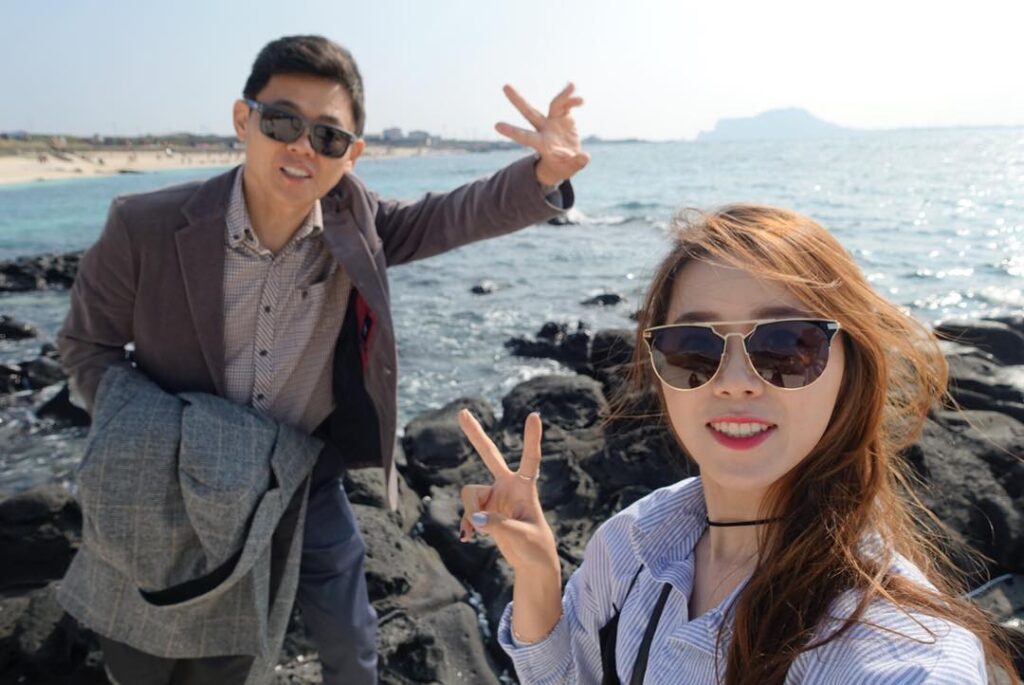 Even before Chang started doing archery in the elementary school, she was good at running 100m.
Learning Archery
Chang first heard about archery at the age of 11. Dagenham Elementary School had an archery range, but she had never gone there.
One day, her friend asked Chang to go with her and encouraged her to play. Chang saw people shooting and thought, "it was really cool."
Following that, both she and her friend started archery. But Chang remembers not being able to shoot even one arrow out of six.
On top of that, her short height always felt like a shortcoming to her. After all, top athletes are known for their tall and strong build.
Despite that, Hye Jin kept playing because she found the sport very enjoyable. Chang was not very interested in studies, so archery was a good distraction. So she decided to keep playing just for the fun of being able to play.
Besides that, her coach and parents were very encouraging, which kept her going. Finally, things started to change for good when she joined high school.
Likewise, her city got a new sports school, and Chang started training there along with her friends.
Making it to the nationals
But her most monumental time was during the second year of high school when she participated in a national tournament and won a medal.
During her university years, Hye Jin was the captain of her school team. Yet, even then, the sense of responsibility had not hit her.
Moreover, Chang did not even try out for the national team until her last year. The trials were highly competitive, and only eight people were bound to be selected.
In the competition, chang finished ninth. It was then when she realized maybe she could truly make it to the national team.
Teddy Riner Net Worth: Earnings & Endorsement Deals >>
Chang Hye Jin: Career
Chang represented her university at the 2009 Unisverside, where she won a gold in the team event.
After graduating from the University, she joined the LH professional archery team based in Seoul. When she made it into the national team in 2010, it opened the door for her, mainly the Olympics.
However, she narrowly missed the 2012 Olympics. She came fourth in the selection finals, where Korea selected only the top three to go to London.
The Olympian won an individual silver medal and a team gold medal at the 2014 Asian games.
Olympics Experience
Chang has attended one Olympic so far, the 2016 Rio Olympic. Among the trio of female archers who represented Korea in Rio, Chang was the underdog.
Though the audience expected the Korean team to win the gold, Chang was the least expected to bring home gold in singles events.
Instead, Ki bo-bae ( the 2012 Olympic champion) and Choi Mi-sun (women recurve world no one) were the crowd favorite.
No wonder there, because till then, Chang had not had many major trophies besides a gold medal in the Hyundai archery world cup and one in the 2015 Asian championships.
But to the surprise of many, Chang gave a brilliant performance throughout the week. Her confidence in her game was spectacular.
As a result, the Korean archer easily emerged victorious in the individual event. Similarly, the trio also won a team event gold.
In addition to all the medals, she also won the top female athlete of the year award at the the 2016 Korean sports awards.
>>> You might also be interested in Rena Kubota- Bio, Record, & MMA >>>
After Olympics
The champion ranked number one female recurve archer in the June of 2017.
Chang went on to win a gold in the 2017 world championships team event and a silver in the individual event. Another noteworthy achievement was a gold medal in the 2018 Asian games.
Archery circuit has noticed a dip in her performance since 2018. However, she partnered with Choi Mi-sun and Kang Chae-young at the 2019 world championships achieving a silver medal in the women team event final.
In the 2020 Olympics selections, she finished outside the top 20 qualifiers. However, Olympic authorities made the selections again following the covid-pandemic. Unfortunately, she was eliminated again in the event.
For the Tokyo 2020 Olympic Games, Hye Jin acted as a commentary analyst for Korean network MBC.
Chang Hye Jin: Net Worth
Before Rio, Chang was not very popular, but her acclaim rose immediately after her Olympic victory. The numbers in her social platforms started to rise, and she made multiple appearances in Korean media.
Chang has an estimated net worth of $1 million.
Beautiful Chang has been on the cover of many Korean magazines. In 2016, she was the cover of Korean Vogue magazine. The audience very well received the photoshoot.
In a 2018 interview, Chang mentioned that she has no time to vacation despite having enough money.
Amidst tough training and competitions, she has not had much time to spend on herself.
Chang Hye Jin: Relationships
The successful and beautiful Chang is not in any relationships right now. Howvere, she feels that she has gotten to that age when she thinks about having a family.
>>> Also read: Zhou Lulu Bio: Weightlifting, Olympics & Family >>>
Social Media
Chang is a popular figure in social media in her native Korea. Her lively Instagram feed shows her playing, traveling, and spending time with friends, along with sponsored posts. Their popularity sky-rocketed since her achievement in the Olympics.
She is not as active on other platforms as she is on Instagram. However, there are multiple fan pages on different platforms that give updates about the athlete.
Instagram: 31.1k followers
Chang Hye-jin: Frequently Asked Questions
Is chang Hye-jin retired?
36 years old chang Hye-jin career's is at a low right now, but that does not mean she has stopped playing altogether.
Did Chang Hye-jin play in Tokyo?
After failing to qualify for Tokyo Olympics twice, she missed her chance for what would be her second Olympic experience.
However, she worked as a commentary analyst for MBC during the Olympics, and the audience well appreciated her work.