Channing Dungey husband is also known as Scott "Sourdough" Power, a co-founder of Crewest Studio, a mission-driven content company in Los Angeles.
This loving couple adopted a daughter in their heartfelt journey to embrace parenthood.
The couple has amazingly established their field and is a part owner of the Chicago Red Stars National Women's Soccer League.
Channing Dungey is a leader in the TV industry, appointed as Chairman of Warner Bros, who holds creative responsibility and extensive television production activities.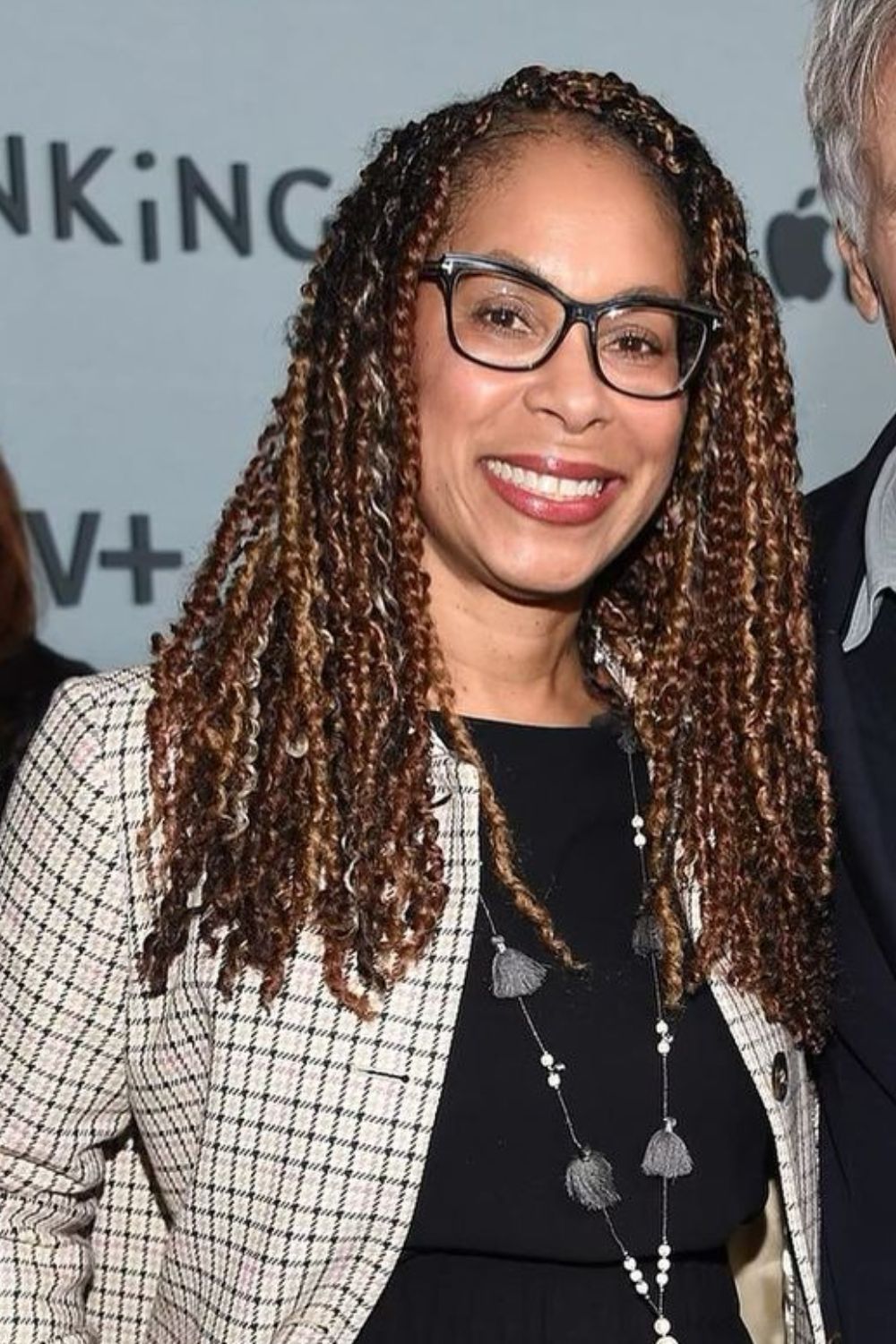 Before joining Warner Bros., Dungey held significant positions in the entertainment industry, including Vice President of Original Series at Netflix and President of ABC Entertainment.
Channing Dungey graduated magna cum laude from UCLA; moreover, she shares her alma mater with renowned players like Kareem Abdul-Jabbar.
Additionally, she is a member of BAFTA's Los Angeles branch and serves on the Motion Picture & Television Fund Board of Governors.
Her expertise, leadership, and commitment to various organizations showcase her impact and influence within the entertainment community.
Channing Dungey Husband Scott Power: Married Life And Kids
Scott Power is the co-founder and chief creative officer of Crewest Studio, a renowned content company based in Los Angeles.
Throughout his career, he has collaborated with artists from across the globe and integrated the creative arts into the organizations such as Costco, Instagram, Disney/ABC, Pantone, Procter & Gamble, and Kaiser Permanente.
Scott's education has been equally exceptional as a Yale University AIGA Executive Program graduate and Columbia College Chicago graduate.
In addition, he has engaged in philanthropy, contributing his time and expertise to establishing the medical NGO Health Corps Haiti in remote regions of Haiti.
Scott is a true explorer, a proud "The Explorers Club" member alongside legendary figures like Teddy Roosevelt, Ernest Shackleton, Neil Armstrong, and John Glenn.
On Instagram, Scott goes by the name "Sourdough," where he expresses his artistic vision.
Throughout his career, Scott has served as a board member for organizations like the Center for Biological Diversity and assumed the role of Senior Brand Strategist at Kaiser Permanente.
Moreover, he has demonstrated leadership as a Client Director at Anthem Worldwide/Schawk, Inc.
Scott's excellence is evident in his various certifications, including his recognition as a Certified Licensing Executive through Licensing International.
Kids Of Channing Dungey & Scott Power
In 2012, Channing Dungey and her husband, Scott Powers, welcomed their adopted daughter, Eden, into their loving family.
Alongside their adopted daughter, they also have a biological son named Ellis, completing their beautiful and blended family.
Together, they cherish every moment, fostering an environment where Eden and Ellis can thrive, surrounded by boundless love.
Scott Power embraces his role as a father as in a heartwarming Instagram post on March 21, 2021, he showcased his genuine passion for sharing his interests with his son, Ellis.
They had an extraordinary experience meeting Man One, a talented graffiti artist.
Moreover, this special outing reflects Scott's desire to involve his children in his passions and instill a love for creativity and the arts.
He creates a strong bond with his kids by nurturing their curiosity and allowing them to be part of his world.
Their family journey is a shining example of love, compassion, and the power of building a loving home through adoption.
The Couple Owns Chicago Red Stars National Women's Soccer League
On May 4, 2021, the Chicago Red Stars, a professional women's soccer team, announced the addition of a second group of individuals to their ownership group.
The new owners included award-winning actress Aimee Garcia, US Men's National Team gymnast Josh Dixon, and Netflix's Head of Global TV Bela Bajaria.
Including other successful businesspeople and prominent Chicago families Chairman of Warner Bros, and Television Group Channing Dungey.
They committed to participate in the club's operations, meeting regularly to collaborate, solve problems, and implement plans to enhance the team and the women's soccer league.
Likewise, the Red Stars were determined to ensure that all children in the city could aspire to play or work in professional sports.
Sports journalist and ESPN personality Sarah Spain, also an owner of the Red Stars, expressed enthusiasm about the success of this new group of owners.
Adding these accomplished individuals to the ownership group represented a significant step towards supporting and growing the Chicago Red Stars and the National Women's Soccer League for future generations.