Chase Briscoe Parents: The support of his parents in his early childhood has played a significant role in Chase Briscoe's life as he currently competes full-time in the NASCAR Cup Series.
With a strong family background in racing, his father and grandfather were both involved in sprint car racing.
His grandfather owned cars for accomplished drivers like Rich Vogler and Dave Blaney, while his father was previously a Truck Series Driver.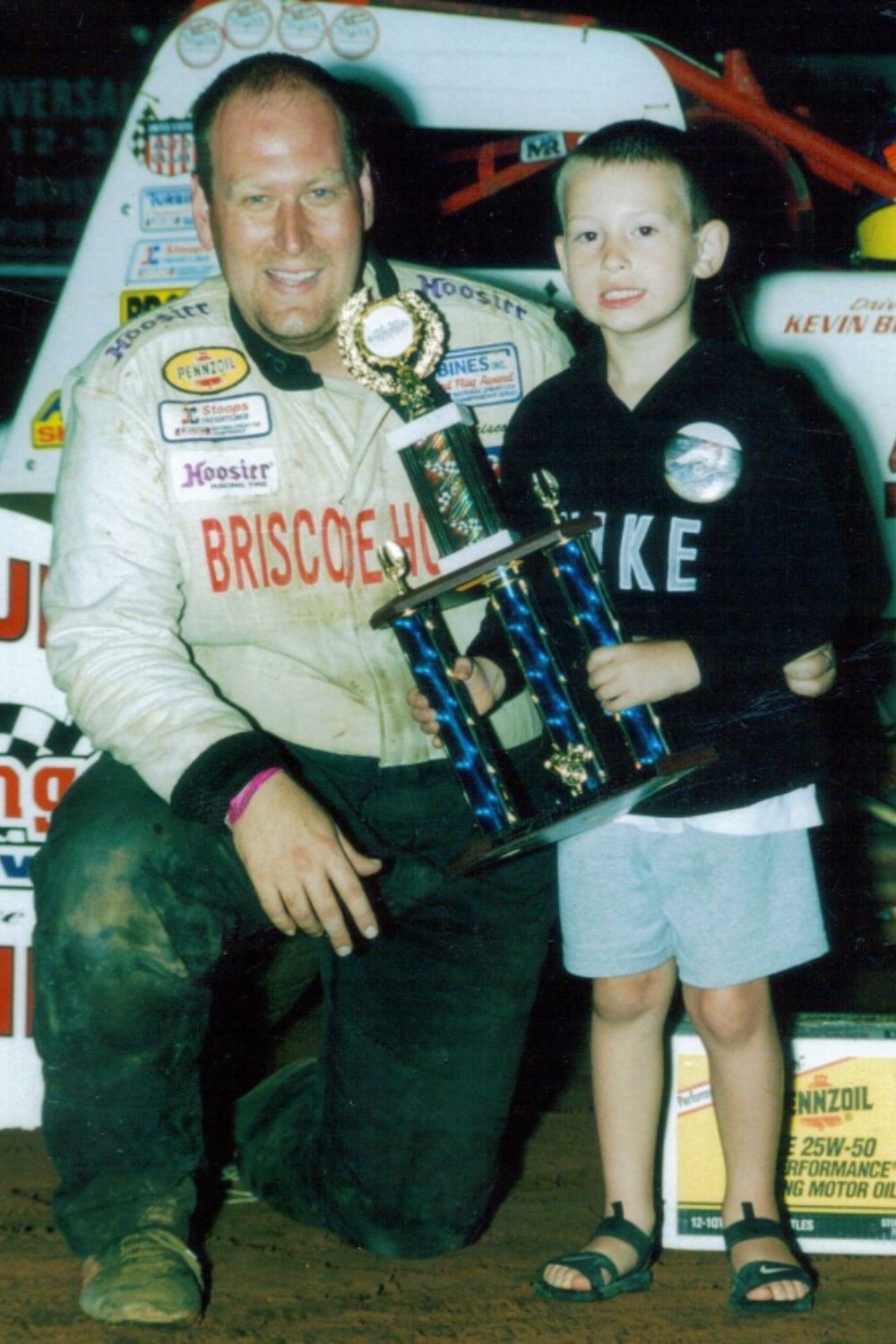 Although his father initially did not permit him to race, he later allowed him and has since become Chase's biggest supporter.
In addition to his racing pursuits, the 2021 NASCAR Cup Series Rookie of the Year has a wife named Marissa Briscoe and a lovely son.
This article will cover Chase Briscoe's family background, racing career, and personal life, including details about his parents and siblings.
Quick Facts
Father (Of Chase Briscoe)
Full Name
Kevin Briscoe
Profession
Former Racing Driver
Marital Status
Married
Wife's Name
Jamie Briscoe
Social Media
Twitter
Mother (Of Chase Briscoe)
Full Name
Jamie Briscoe
Profession
Teacher
Marital Status
Married
Husband's Name
Kevin Briscoe
Children
Chase & Abbie
Social Media
Twitter
Update
November 2023
Who Are Chase Briscoe Parents?
Chase Briscoe was born on December 15, 1994, to Jamie and Kevin Briscoe in Mitchell, Indiana.
Kevin Briscoe, also known as "Risky Brisky," is a renowned figure in Indiana's Sprint Cars.
His father was a former Truck Series Driver and spent over two decades in sprint car racing.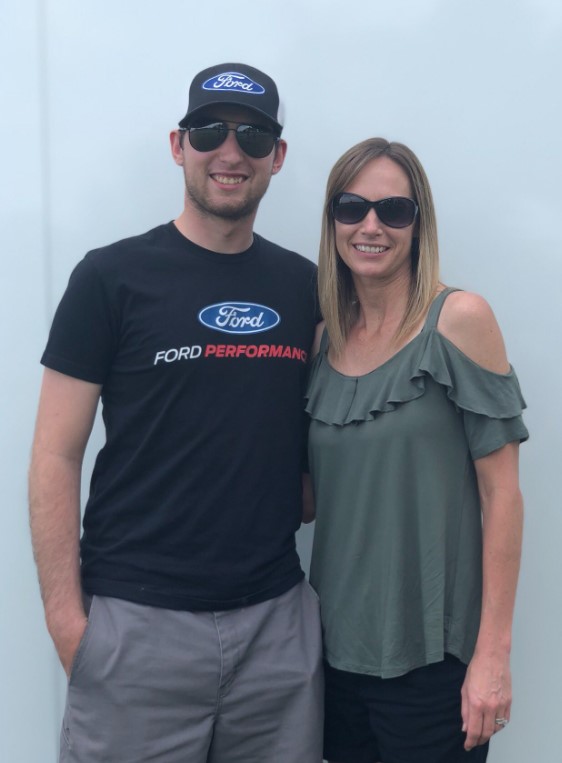 Kevin won over 150 feature events and raced in Modifieds, Late Models, Bombers, Trucks, and Mini-Sprints.
He won five track championships at Tri-State Speedway and Bloomington Speedway, including a streak of three straight titles.
Initially, Chase's father did not permit him to race, but he eventually relented and allowed Chase to pursue racing.
Chase's mother, Jamie, is a K-5 PE teacher and describes herself as a race mom to Chase, a dance mom to her daughter Abbie, and a better half to Kevin.
Grandfather
Chase Briscoe's grandfather, Richard Briscoe, is a legendary sprint car team owner who has provided entries for 37 different drivers throughout his career.
Among the notable drivers who have worked with Richard are Chuck Amati, Dave Blaney, Dick Gaines, Jack Hewitt, Steve Kinser, and Rich Vogler.
Chase Briscoe Parents | One Sister: Abbie Briscoe
Chase grew up with a younger sister named Abbie Briscoe. She was born on December 25, 2001, making a seven-year age difference between them.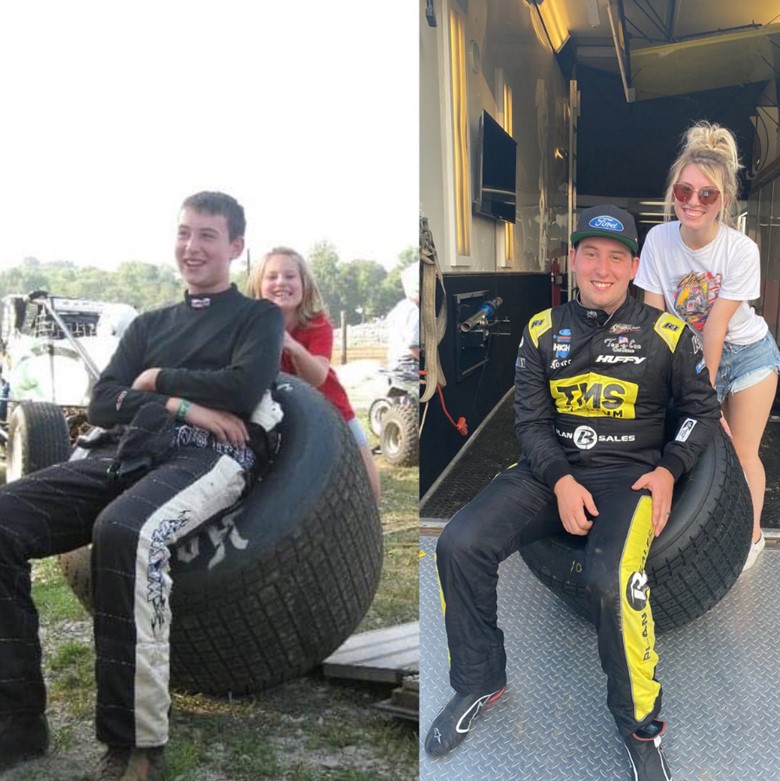 Abbie attended Mitchell Junior High School and is currently in a relationship with Connor Ryan.
A Brief Look At Chase Briscoe's Life & Career
At the age of 13, Chase began driving 410 sprint cars and became the youngest driver to win a 410 sprint car race.
He surpassed the record set by NASCAR champion Jeff Gordon by one year despite using a 1993 engine for his races.
Chase debuted his NASCAR K&N Pro Series West in 2013 at NAPA Speedway, finishing eighth.
During his iRacing pursuits, Chase Briscoe befriended fellow aspiring driver Christopher Bell (married to Morgan Bell in 2020), who now competes for Joe Gibbs Racing.
On March 13, 2022, Briscoe claimed his first Cup Series victory at Phoenix in the Ruoff Mortgage 500.
Currently, Chase Briscoe is a full-time competitor in the NASCAR Cup Series and drives the No. 14 Ford Mustang for Stewart-Haas Racing.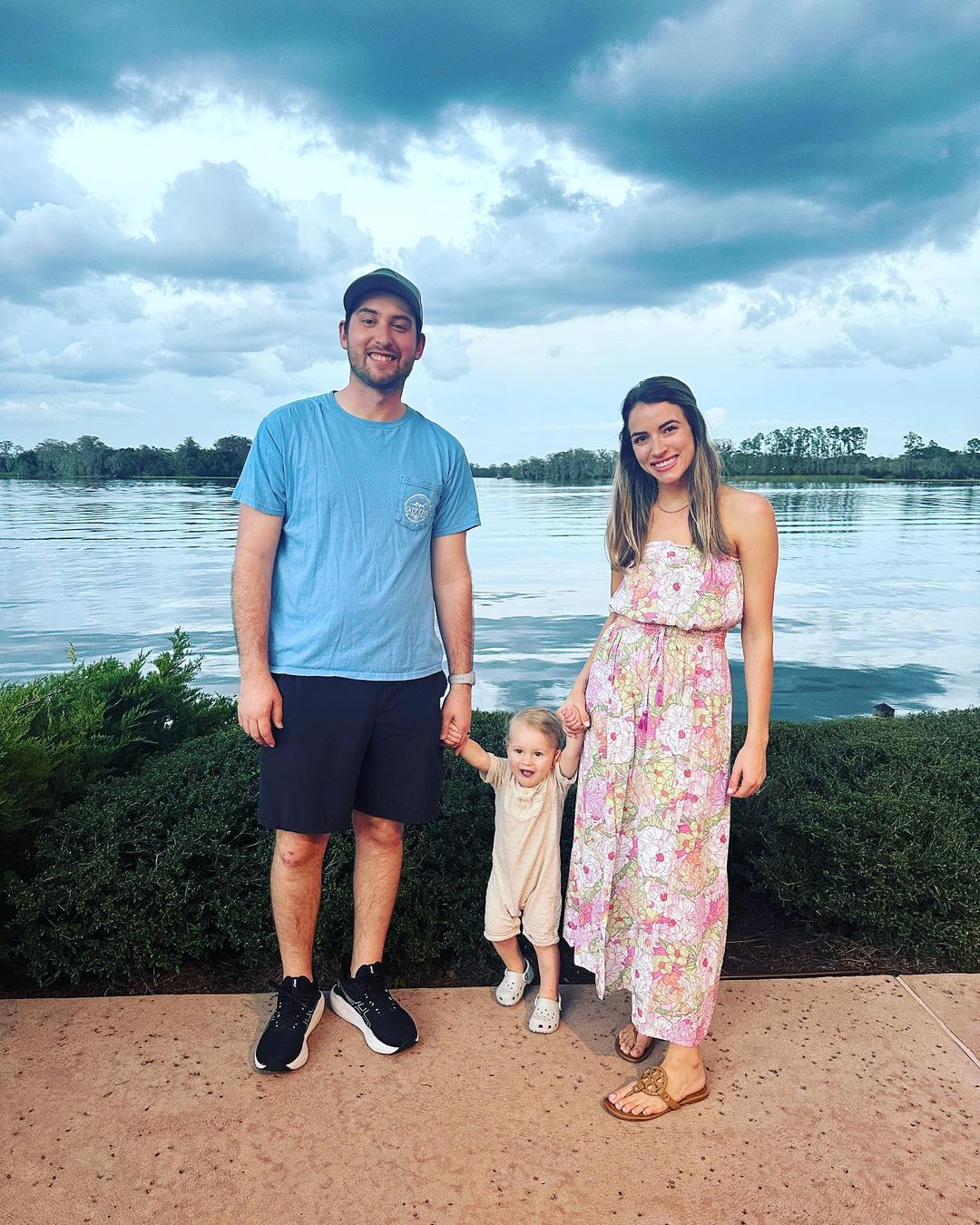 In addition to his career on the track, Chase is married to Marissa Briscoe and has a son named Brooks Briscoe (born on October 2, 2021).
The couple experienced a challenging period in their lives when Marissa suffered two miscarriages within a year in 2020.
After the first miscarriage, Samantha Busch, the wife of Kyle Busch, reached out to offer support as Samantha and Kyle had their own struggles with multiple attempts to give birth to their son, Brexton.
Chase Briscoe Parents | Net Worth & Earnings
As of 2023, Chase Briscoe's net worth is estimated to be between $1 million to $2 million.
The majority of his earnings come from contracts, performance bonuses, endorsements, and sponsorship deals.
On January 26, 2023, he signed a multi-year contract extension with Stewart-Haas Racing (SHR).
The exact financial details of the contract have not been disclosed to the public.
Awards & Achievements
2016 ARCA Racing Series Champion
2016 Bill France Four Crown
2017 NASCAR Camping World Truck Series Rookie of the Year
2017 NASCAR Camping World Truck Series Most Popular Driver
2019 NASCAR Xfinity Series Rookie of the Year
2021 NASCAR Cup Series Rookie of the Year
Frequently Asked Questions (FAQs)
Who are Chase Briscoe's parents?
Chase Briscoe was born to Jamie and Kevin Briscoe. His father, Kevin, was also involved in sprint car racing.
Where was Chase Briscoe born?
Chase was born in Mitchell, Indiana, United States.