The mighty and big fella, DeJuan Blair, is an American former professional basketball player who played for the Chinese Basketball Association, NBA Development League, and National Basketball Association (NBA).
Blair was labeled NBA All-Rookie Second Team in 2010, and he earned Big East co-Player of the Year in 2009.
In addition, as a great personality plays a decent game by being productive, Blair was a very competitive player who somewhat retained leadership integrity.
Furthermore, he was a strong competitor; he had a decent rapport with teammates and amassed the eagerness to improve as a player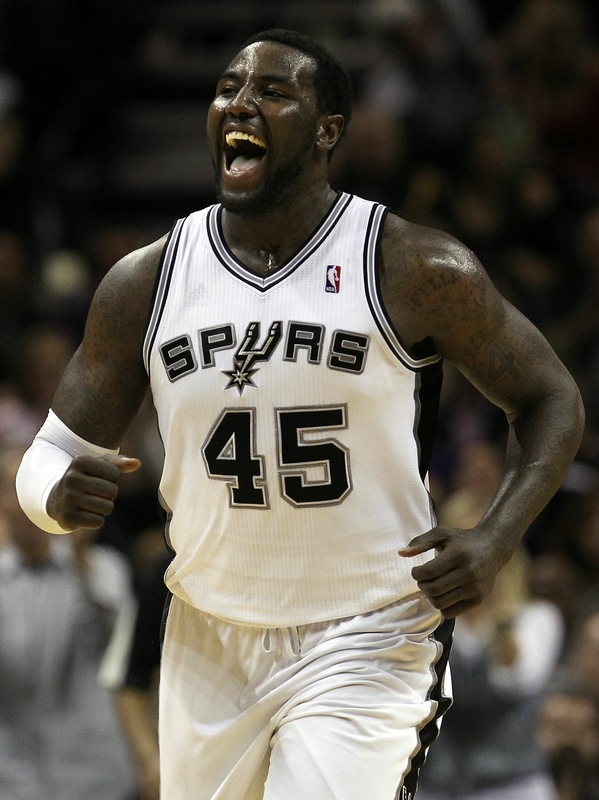 Uncover further amusing information about the former intriguing basketball player, DeJuan Blair.
Also, have a short peek at the enlightening quick facts presented below.
Quick Facts
Full Name
DeJuan Lamont Blair
Birth Date
April 22, 1989
Birth Place
Pittsburgh, Pennsylvania
Nick Name
Big fella
Religion
Christianity
Nationality
American
Ethnicity
Unknown
Education

Schenley High School
Pittsburgh University

Horoscope
Taurus
Father's Name
Greg Blair Sr.
Mother's Name
Shari Saddler
Siblings
Three
Age

33

years old
Height
6 feet 7 inches
Weight
122 Kilogram (270 lb)
Jersey no.
45
Hair Color
Black
Eye Color
Black
Body Type
Athletic
Profession
Former NBA player
NBA Draft
2009 / Round: 2 / Pick: 37th overall
League
NBA
Active Years
2009–2019
Sexual Orientation
Straight
Marital Status
Unmarried
Girlfriend
Unknown
Kids
One
Net Worth
$1 million- $5 million
Position
Point forward / Center
Last played Team
Austin Spurs
Social Media
Instagram, Twitter, Facebook
Merch
Basketball Card
Last Update

March, 2023
DeJuan Blair: Early Life & Family
An athletic player, Blair was born in Pittsburgh, Pennsylvania, on April 22, 1989.
In addition, he follows Christianity, holds an American nationality, and his sun sign is Taurus. His full birth name is DeJuan Lamont Blair, but he's primarily admired as DeJuan Blair.
Moreover, Blair is the oldest among the four children of Greg Blair Sr. and Shari Saddler. He was the smallest among his siblings at birth, but he grew up the largest within the sequence of time.
Consequently, one of his siblings died in the early period of existence.
Addressing his parents, both of his parents are basketball players, and they'd played for Schenley High School. Later, Blair attended the same high school attended by his parents.
Furthermore, he learned to play basketball from his Uncle's Ammons Recreation.
Manslaughter
Blair's father, Gregor Blair Sr., was shot and killed in November 2019 in Wilkinsburg after an argument with Dilon Bartifay.
According to reports, Bartifay shot Blair, and he subsequently walked away. After Blair was found with a gunshot, he was taken to the closest hospital, where he died due to integral suffering.
Then, the hostage proclaimed, he eventually shot Blair to death because he believed Bartifay had been antagonizing his female friend.
To sum up, the murderer was charged with criminal homicide and imprisoned in the Allegheny County Jail.
DeJuan Blair: Basketball Career
High School Career
Blair enrolled at Schenley High School located in Pittsburgh, Pennsylvania, and played for the school's basketball team.
Thus, he logged 1,563 career points and finalized a 103-16 team record.
He played for Pittsburgh City League, and in the meantime, he was named the AP player of the year.
Likewise, he helped Schenley oversee the 2007 PIAA Class 4A state championship title. He had logged 18 points, 23 rebounds, and six blocks.
Therefore, he was titled Pittsburgh City League Player of the Year three times.
College Career
Blair enrolled at the University of Pittsburgh during his freshman year in the 2007-2008 year.
Then, he played in the All-American First-year team, helped the team gain victory in the Big East Conference tournament, and fixed the fourth spot in the NCAA Tournament.
Accordingly, he was titled the Big East Co-Rookie of the year, was named the Big East Rookie of the Week three times, and amassed All-Big East honorable mention honors.
Also, he became the first freshman to finish with more than 400 points 300 rebounds in Pittsburgh history.
In the 2008-09 season, he was named co-Big East Player of the year honors. Later, he has named a consensus first-team All-American appointed by the Associated Press, The Sporting News, and USBWA.
Disclose more about 12 Best Women's Basketball Coaches of All Time>>
Professional Career
San Antonio Spurs
DeJuan Blair was selected with the 37th overall pick in the 2009 NBA Draft by the San Antonio Spurs in June 2009.
Further, he signed a four-year contract with San Antonio Spurs in July 2009.
He logged a double-double with 14 points in his initial NBA game and added 11 rebounds in 23 minutes of action against the New Orleans Hornets.
He logged a double-double with 14 points in his initial NBA game and added 11 rebounds in 23 minutes of action against the New Orleans Hornets.
Additionally, he was named to the NBA All-Rookie Second Team at the end. Also, he was only the Spurs player to appear in all 82 regular games of the respective season.
In the 2010-11 season, Blair played 81 games and logged 8.3 points, 7.0 rebounds, 1.17 steals, and 1.0 assists in 21.4 minutes per game.
Moreover, he signed with BC Krasnye Krylya of Russia during the 2011 NBA lockout. The team waived him after playing six games.
Later, in 2011-12, he returned to the Spurs and averaged 9.5 points, 5.5 rebounds, and 1.2 assists in 64 games.
Dallas Mavericks
Blair signed a one-year agreement with the Dallas Mavericks in August 2013.
Therefore, he logged 6.4 points 4.7 rebounds in 15.6 minutes in 78 games in 2013-14. And, his shooting percentage was 53.4% from the field.
Washington Wizards
The Washington Wizards acquired Blair in July 2014.
Consequently, Blair appeared in fewer career games, 29 games, and declined to make a start for the first time in his six-year career.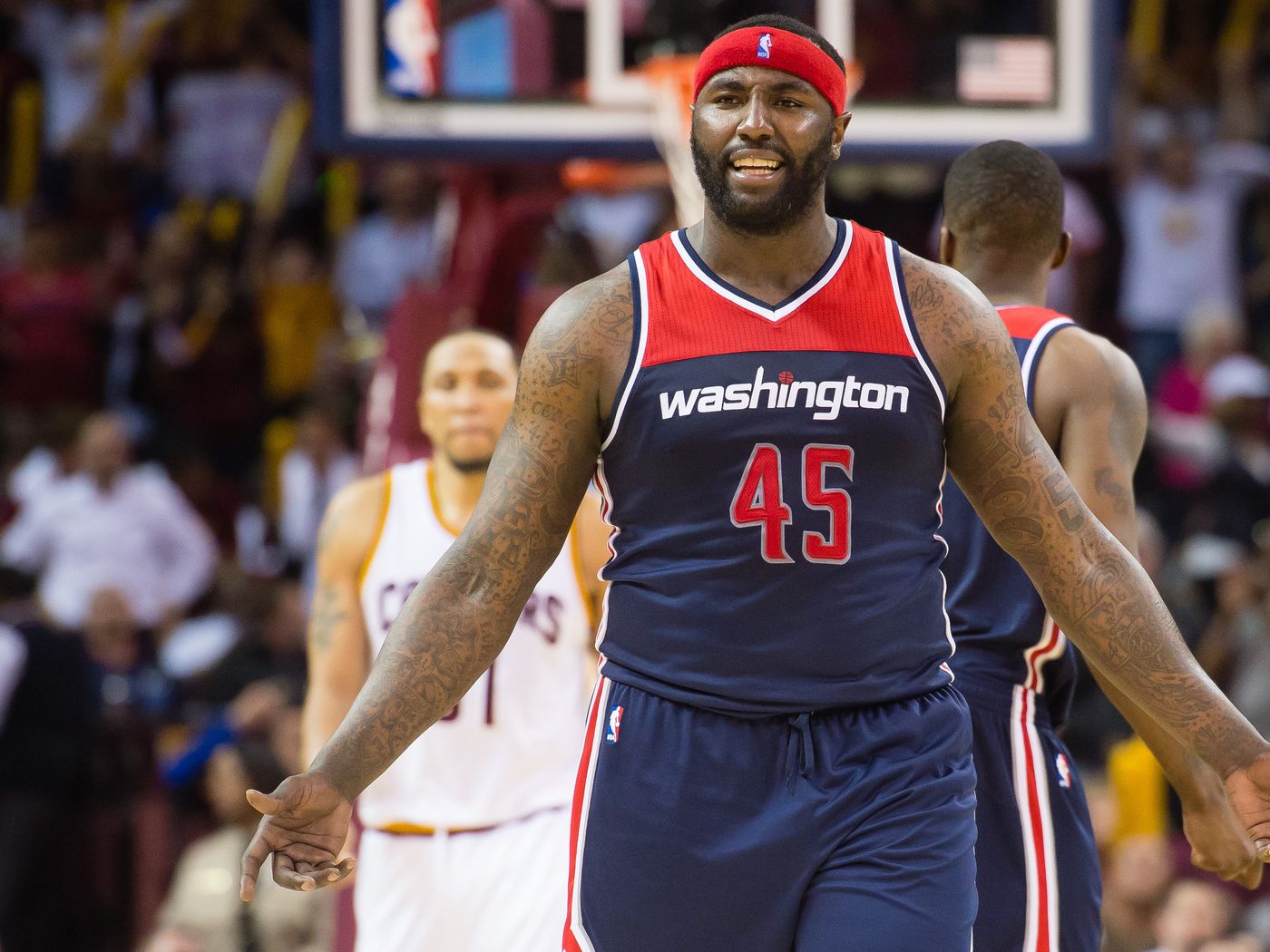 Also, he didn't play in any of Wizard's playoff games. Later, in February 2016, he was traded to Phoenix Suns, and after four days, he was waived by the Suns.
Jiangsu Monkey King
Blair signed with Jiangsu Monkey King of the Chinese Basketball Association in September 2016.
Furthermore, he appeared in 10 games and averaged 24.1 points and 13.6 rebounds per game. Later in November 2016, he was released by the team.
Texas Legends
Blair was acquired by the Texas Legends of the NBA Development League in January 2017.
Later, in February 2017, he was traded to Los Angeles D-Fenders.
San Lorenzo de Almagro
After some stint with the NBA G League team, Los Angeles-Fenders, he signed with San Lorenzo de Almagro of the Liga Nacional de Basquet in December 2017.
Austin Spurs
Blair was selected in the 2018 NBA G League draft by Austin Spurs in October 2018.
Overseas Elite
Blair joined the two-time, The Basketball Tournament upholding champion Overseas Elite in 2017.
Moreover, in August 2017, Blair-with-team won the third straight, The Basketball Tournament championship.
Therefore, Blair had averaged 8.0 points and added 4.4 rebounds, whereas his shooting percentage was 50% from the field.
Net Worth & Salary
The ingenious 6'7″ forward/ center player DeJuan Blair has a net worth of $1 million- $5 million.
In 2015-16, his estimated earning with Washington Wizards was $2,000,000, and in 2014-15, he earned a similar amount, $2,000,000 with the Wizards.
Accordingly, in 2013-14, he amassed $941,000 with Dallas Mavericks.
Likewise, with San Antonio Spurs in 2012-13, he earned $1,054,000, and his initial estimated income was $850,000 with San Antonio Spurs.
Know more about Jordan Poole Bio: NBA, Family & Net Worth>>
Age, Height & Weight
The dominant player, DeJuan Blair, was born on April 22, 1989, and evaluating his birth date, he is 33 years old.
Further, he stands at a towering height of 6 feet 7 inches (2.01 m), and his body weight is around 270 lb (122 kg). The efficient player had a wingspan of 7'3″.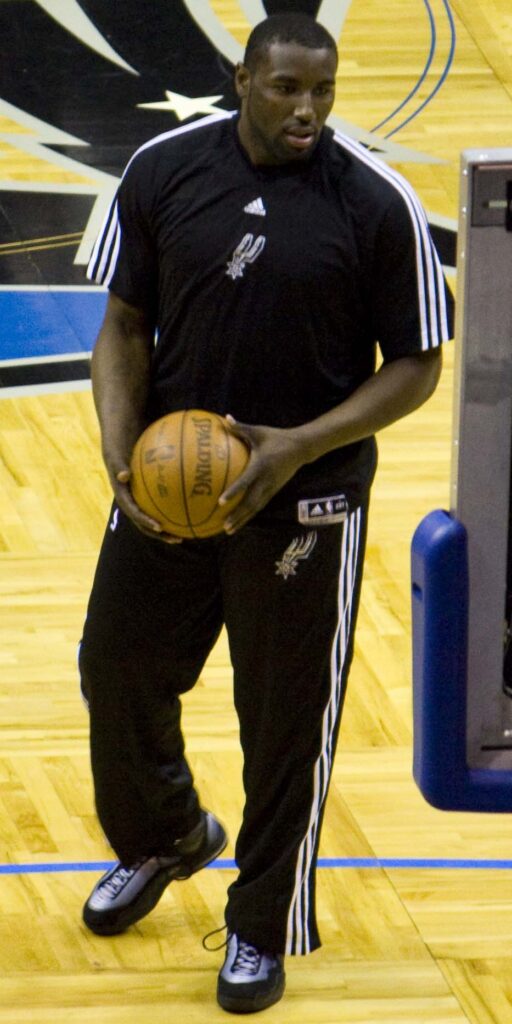 Blair appeared as a big muscular man to dominate the court back in his era. Moreover, he had precisely strengthened his body and retained strong advantageous arms.
Appearance-wise, he often showed up as a simple gentleman with a modest preference for wardrobes. Additionally, he prefers to keep his hairstyle short and simple.
Thus, Blair is completely a tattoo fanatic, which can be acknowledged by glancing at his entire tattooed body.
Therefore, he eternally seemed divine with the ordinary and familiar appearance. Also, his affection for jewelry is inevitable. Above all, his bright grin's enough to lighten up his impression.
Social Media Presence
Blair is not an active social media user, and he stays out of social sites. However, he has thousands of fanatics on his accounts; his updates are outdated.
Who's DeJuan Blair's Girlfriend?
The prominent Hoopster, Blair, was linked up with different ladies at different junctures.
However, his permanent relationship doesn't exist, but he is rumored with multiple gorgeous women.
Furthermore, a vast love affair existed between Blair and elegant Angel Love Davis.
Davis holds three university degrees; she's a registered nurse and TV show star of 'VH1's Basketball Wives LA.'
Moreover, Angel Love Davis and Blair shared a daughter named Heaven Love together. Davis gave birth to a second child, a boy named Savior Amar, but she has not revealed the little boy's father.
Additionally, Blair was linked up with drop-dead-gorgeous model Ashley Logan. Logan has prosperous modeling and video vixen career.
Disclose more about Terrence Ross Bio: NBA & Net Worth>>
The Player Without ACLs
As is the case, injuries are an aspect of every sport, and surgeries are the procedure to renovate the damages.
Thus, the familiar injury in sports is torn anterior cruciate ligament (ACLs), and it's rigorous to play with torn ACLs.
Blair underwent two surgeries during high school and was left without any ACLs in his knees. He confessed that his knees have never got him into trouble since his high school days.
Therefore, Blair was playing, outshining, and moving without two ACLs was truly unusual.
Moreover, Blair didn't leap high, but he utilized his width and strength to attain a position. And when he got his enormous hands on the ball, none of the opposing players got the possession.
Hence, he has his wonderful stint in the NBA with numerous teams, and he did accomplish competently and set the name and fame.
Frequently Asked Questions
What NBA teams did DeJuan Blair play for?
After a successful high school and university career, he came to the bigger arena of the NBA. He played with different teams such as; the San Antonio Spurs, Dallas Mavericks, and Washington Wizards.
What is DeJuan Blair's Jersey number?
After being drafted, the Center / Power forward athlete wore number 45 with the NBA teams.