The recently retired American quarterback Drew Brees has a net worth of $160 million. This money comes from his successful football career as well as his savvy business investments.
44 years old, Drew was brought up in a family of sports enthusiasts. His father, mother, uncle, grandfather, and brother have played sports at one point in their life.
This influence led him to play tackle football in high school and continued playing all through high school and the rest of his career.
The veteran quarterback is now regarded as one of the best NFL players in history. He announced his retirement in May 2021, which was not a surprise but left many fans heartbroken.
This article will do a detailed study on how he makes money and where he spends it. Before beginning, here are some interesting quick facts:
Drew Brees: Quick Facts
| | |
| --- | --- |
| Full Name | Andrew Christopher Brees |
| Common Name | Drew Brees |
| Nick Name | Breesus, Hurricane Drew, Cool Brees |
| Birthdate | January 15, 1979 |
| Age | 44 years old |
| Zodiac Sign | Capricorn |
| Mother's Name | Mina Ruth |
| Father's Name | Eugene Wilson "Chip" Brees II |
| Siblings | One younger brother, one younger half-sister |
| Birthplace | Dallas, Texas |
| Home Town | New Orleans |
| Citizenship | America |
| Residence | New Orleans, Louisiana |
| Religion | Christianity |
| Ethnicity | White |
| School | Westlake High School |
| College | Purdue University |
| Education | Bachelors in Industrial Management |
| Height | 6 feet (1.83 m) |
| Weight | 95 kg (209 lb) |
| Eye Colour | Brown |
| Hair Colour | Brown |
| Shoe Size | N/A |
| Martial Status | Married |
| Partner | Brittany Brees (2003-present) |
| Children | Four: Rylen, Bowen, Callen & Baylen |
| Profession | Professional Football Player |
| NBA draft | 2001 |
| Position | Quarterback |
| Jersey | 9 |
| Touchdowns | 597 |
| Super Bowls | One win (2010) |
| Status | Retired (May 2021) |
| Current Club | New Orleans Saints: 2006-2021 |
| Past Clubs | San Diego Chargers: 2001-2005 |
| Hobbies | Surfing & Fishing |
| Affiliated with | Jimmy Johns, Dunkin, Nike, Marriot International |
| Agency | Creative Artists Agency, Encore Sports & Entertainment |
| Favorite Food | country-fried steak po-boy |
| Social Media | Instagram, Facebook, Twitter |
| Website | https://www.drewbrees.com/ |
| Merch | NFL Shop, Book, Jersey, Autographed Items |
| Last-Update | June, 2023 |
Drew Brees: Income and Net Worth
According to Forbes, Drew was the 22nd highest-paid athlete in the year 2020. Alongside being ranking 67 on the highest-earning celebrity list.
2020 had been a good year for Brees. He signed a two-year extension with New Orleans Saint, which paid him a whopping $50 million, including another $23 million in signing bonus.
The veteran footballer has earned more than $245 million in his career just for his game. Adding his endorsement money and other income would make money even higher.
Breesus is also the leading NFL player in sponsorship money; he has made more than $15 million from sponsorships so far.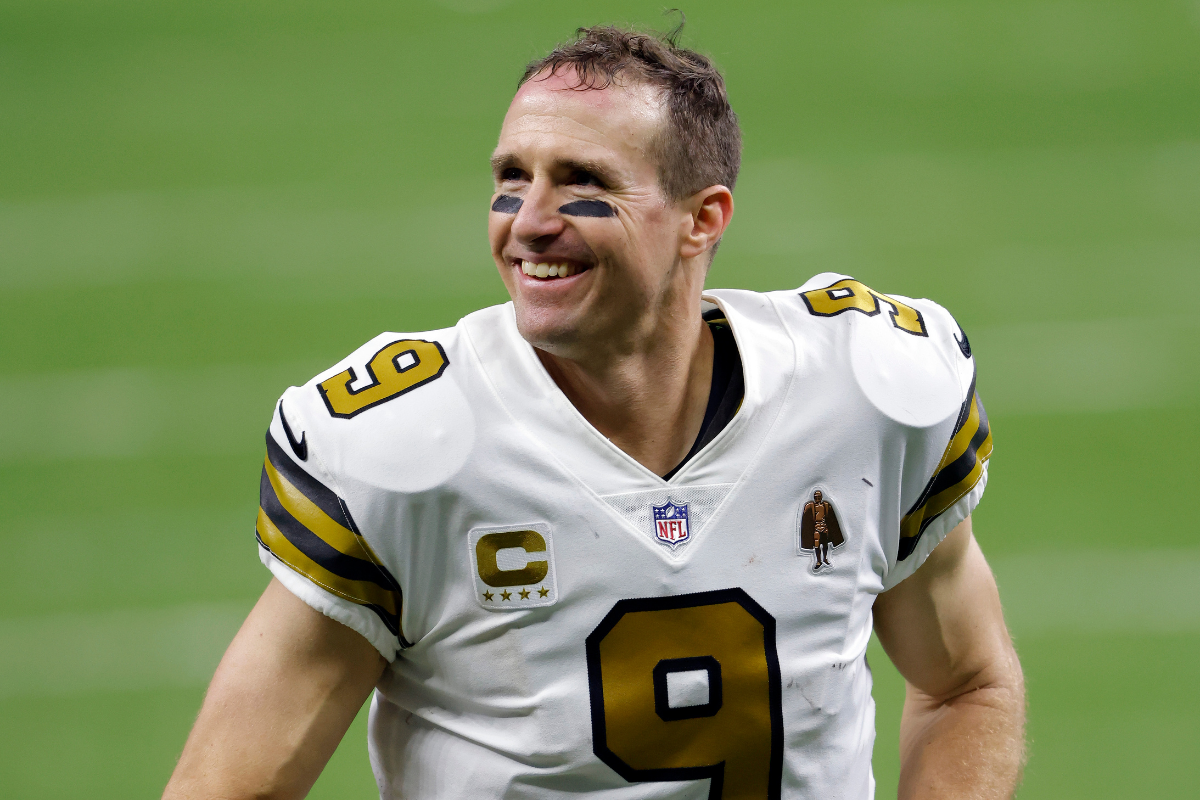 When he joined the saints in 2006, his six-year contract was worth $60 million. His five-year contract with saints was worth $100-million, which was at the time (2012) the highest sum of guaranteed money any NFL players received.
Breesus signed another deal in 2018, which lasted for 2 years and paid him $50-million.
His highest annual income was in the time period between 2016-2017, when he earned $50 million from his salary, bonuses, and endorsements. Between 2019-2020, he earned $45 million.
>>>Peyton Manning Bio: Early Life, Career & Net Worth>>>
Drew Brees Net Worth: House, Cars, and Private Jet
House
Drew lived a long time in his California home that he purchased in 2003. This Mediterranean-style house featured a resort-style swimming pool, miniature waterfall, an outdoor fireplace, and an outdoor covered dining area.
While they purchased the 6000 sq foot property for $2.2 million, they sold it for $2.4 million.
After moving to saints, the couple purchased a new property in New Orleans for $1.575 million. As far as we know, the family still lives here.
This 10,000 square foot residence is packed with 4 bedrooms, a gourmet kitchen, 3 full and 2 half bathrooms. The house also has enormous windows and an open floor plan.
In addition to that, the Brees family owns another beautiful real estate in Kauai's Hanalei Bay (Hawaii). Bought in 2006 for $1.761 million, this structure features glass walls that directly overlook the ocean.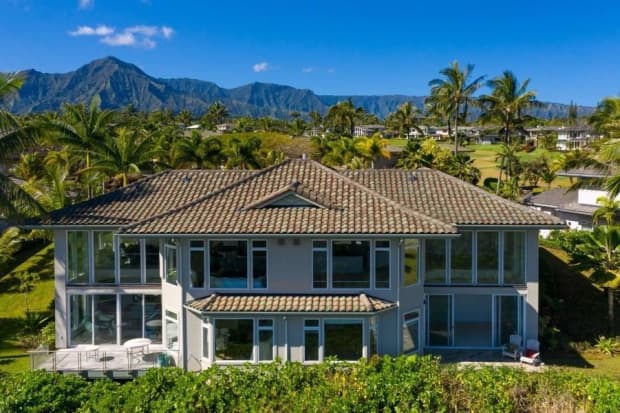 Similarly, in 2019, he built a 49,000 sq. foot facility in Lafayette. This exclusive property is family entertainment and sports facility and is named surge entertainment.
This facility is supposed to be unlike anything anyone has ever done before.
Cars
What is a world-famous athlete about a few hot rides in his garage? In addition to his businesses and real-estate, drew also has quite a collection of fancy cars.
His entire collection supposedly costs above $4 million.
His most expensive ride has to be the Bugatti Veyron that cost $2.2 million! That's more than his entire residence's cost! A quick search will tell you that a rapid oil change in this exclusive Bugatti will cost you $25,000.
He also owned a 1st generation 1967 Chevrolet Camaro in a gorgeous butternut-yellow color auctioned off in 2018.
He owned another Camaro, a 1969 one which he auctioned off in 2015 for $62,500. Moreover, he owns a 1967 Ford Mustang, a 2012 BMW, and a Tesla Model S.
Private Jet
For a rich guy like Drew, Private Jet is just another luxury. He has a LATITUDE 33 airplane that gives him the flexibility to move from place to place according to his own routine.
>>>Brent Barry Bio: Wife, Children, Career, Education & Net worth>>>
Drew Brees Net Worth: Lifestyle and Vacations
Despite being a superstar in the field, he is just another sweetheart family guy! Breesus loves surfing, fishing, and electric bike.
Although they have a millionaire lifestyle, the Brees couple is generous and kind and loves working for the community service.
Drew rarely has time to take long breaks due to his career, but when he does, the family loves to go on little trips.
Since Brees has recently retired, we hope to see the family spending more time exploring the world together.
Drew Brees Net Worth: Book
His 2010 book Coming Back Stronger: Unleashing the Hidden Power of Adversity was a national bestseller. He wrote this book about his career and setback in 2005 due to his shoulder injury and how he overcame it.
The book, more than biographical, is an inspirational one. Many football fans love it and still remember Brees' motivational suggestions that he learned from his own life.
Drew Brees Net Worth: Endorsements
As mentioned before, Breesus is one of the highest earners in the NFL for endorsement deals.
Commonly called Cool Brees by fans, Drew has a humble and likable persona, making him a popular choice for endorsements. He is mainly approached for professional projects that target a more mature audience.
His primary endorsement deals are with the sportswear company Nike and global company Marriott International.
Other companies he has collaborated with include Pepsi, Microsoft, Proctor & Gamble, AdvoCabve, Verizon Communications, Carnival Corp, SMoothie King, Nyquil and Dayquil, Wrangler, among many more.
Drew Brees Net Worth: Investments and Business
No matter how good an athlete is, they have to retire one day. So it is considered wise for any athlete to invest their hard-earned money in all the right places.
Drew Brees is very much aware of this, and in fact, has invested in multiple businesses.
He owns various franchisees of fast-food restaurants Jimmy Johns and Dunkin Donuts. Furthermore, he has invested in online food ordering and delivery company Waitr.
Well, this is not where the list ends. This savvy investor is also the co-owner of boxing franchise 'Title Boxing Club.'
His primary area of interest seems to be franchise restaurants. He says that franchising is an easier way of owning a business than starting from scratch.
Furthermore, Brees also has Walk-On's Bisteaux and Bar, Happy's Irish pub on his investment portfolio.
>>>Russell Wilson: Early Life, Fitness, Marriage, Kids & Net Worth>>>
Drew Brees Net Worth: Charity
As much as great he is on the field; he is equally good at working for the community. Most of his philanthropic endeavors are taken care of by his own foundation 'Brees Dream Foundation.'
This organization, founded by the Brees couple in 2003, supports various causes and services. The primary focus has been cancer research, education, and sports.
The primary work area of the foundation is new Orleans, sand Diego, and Louisiana.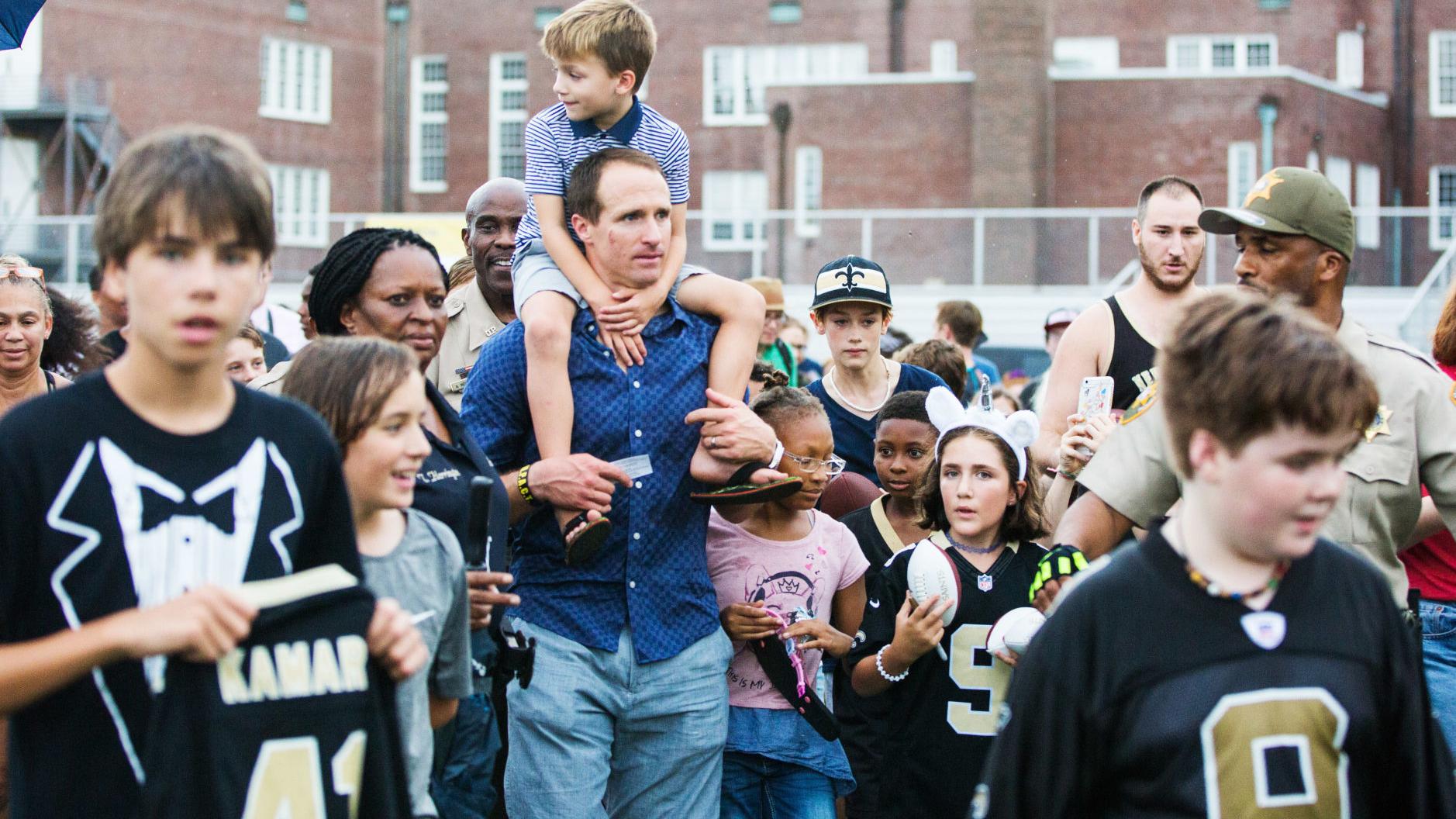 The foundation has donated millions to cancer patients for their speedy recovery. They have contributed more than $5 million to cancer research and advancement.
Other Works
Brees has a special place in his heart for New Orleans, where he has been living for more than a decade now. After hurricane Katrina hit New Orleans, many helpful hearts did their part to help the city recover.
Through the Brees foundation, he raised $671,000 to restore athletic fields at a local school. Later, he donated another $38,000 to rebuild the weight room.
Similarly, the foundation also provided financial help to the new Best Buddies Louisiana, Orleans outreach, new Orleans recreation department.
The foundation has also supported Bayou District Foundation and the Louisiana children's museum. When the coronavirus pandemic hit, Drees and Brittany provided $5 million of donation to Lousiana relief efforts.
What is more, the official Brees Dream Website mentions that since its inception, it has contributed $45,000,000 worldwide for charitable causes.
Drew Brees: Career Summary
Drew Bress started playing football in high school and later played collegiate for Purdue University.
Furthermore, his professional career started when he joined the San Diego chargers in the 2001 NFL draft. His shoulder got injured in the 2005 season, for which he had to undergo arthroscopic surgery.
After spending four seasons with the team, he moved to New Orleans Saints as they offered him a better salary.
Subsequently, Breesus rebounded from his 2005 performance and even set a career-high record of six touchdowns in 2009. With saints, he even won the Superbowl in 2010, which is his only Superbowl so far.
>>> Jaylen Nowell- Early Life, Career, Net Worth & NBA >>>
Drew Brees: Social Media Presence
A glance at Brees' Social Media will tell you that he is an enthusiastic poster with over 1000 posts just on his Instagram. The walls of his social media are full of beautiful pictures of his family and kids.
Here are his follower stats across various social media channels.
Twitter: 3.2M Followers
Facebook: 2M Followers
Instagram: 1.8M Followers
Drew Brees: Three facts
Drew was born with a large birthmark on his cheek. When he was younger, he was conscious about it and often wished his parents had removed it. Growing up, he learned to accept it as a part of him and even is thankful they left it as it is.
Did you know that Drew Brees once appeared in the show alongside Bear G? In 2005, he accompanied Grylls into the Panamanian jungle in his nature show 'Running Wild with Bear Grylls.' Not just that, he even tackled and killed a 6-foot crocodile like a professional!
Drew Brees, along with his wife, is lactose intolerant. Meaning he is allergic to all dairy products. The power couple opts for the soy-based dairy alternatives instead, and dairy-free yogurt and coconut milk are his favorite snacks. Together, they were the spokespeople for 'So delicious dairy-free.'
Quotes
"You are either getting better or getting worse, but you are never staying the same."
"The truth is, you don't learn much from winning, but losing can make you a lot stronger."
"You have to embrace the pain in order for it to have the desired effect."
Drew Brees: FAQs
How many Jimmy John's does Dew Bress own?
Currently, he is the owner of nine branches of Jimmy John's, however, he aims to expand in the upcoming years.
Why did Drew Bress retire?
There might be quite a few factors that impacted his retirement. He has had a long and fulling career, and at the age of 42, he already was one of the oldest quarterbacks in the NFL.
He has promised fans that he will stay in Football in some way or other. Furthermore, we wish he comes back as a coach or even an owner someday!