Emmanuel Acho is a former football player in the National Football League (NFL) and now works as a sports analyst for Fox Sports. The Chargers fans recently bashed him after he made a triggering tweet.
Acho has played for famous NFL teams like Cleveland Brown, Philadelphia Eagles, and New York Giants.
He is the younger brother of NFL player Sam Acho who played for different teams, including the Arizona Cardinals (2011-2014) and Tampa Bay Buccaneers (2019).
Emmanuel also served as an analyst for the popular sports network ESPN before joining FOX sports.
He is the co-host of a sports talk show named "Speak For Yourself." He stars alongside Marcellus Wiley in the afternoon studio show.
The Fox analyst is also the producer and host of the YouTube interview series "Uncomfortable Conversations with a Black Man."
In the series, the former footballer addresses the issues of systemic racism deeply rooted in America.
Acho has also released a book with the same name. The book is produced by talk show host and actress Oprah Winfrey. Recently, in March 2022, he published his second book.
Apart from that, the analyst is also involved in social work. He recently went on a trip to his parent's birth country, Nigeria, where he helped provide medical services to those in need.
Before getting into details about the former Eagles player turned analyst, here are some quick facts about him.
Emmanuel Acho | Quick Facts
| | |
| --- | --- |
| Full Name | Emmanuel Chinedum Acho |
| Birth Date | November 10, 1990 |
| Birth Place | Dallas, Texas |
| Nick Name | Promposal |
| Religion | Christian |
| Nationality | American |
| Ethnicity | African-American |
| Education | University of Texas |
| Horoscope | Scorpio |
| Father's Name | Dr. Sonny Acho |
| Mother's Name | Christie Acho |
| Siblings | Three; Chichi, Stephanie, And Sam Acho |
| Age | 32 Years Old |
| Height | 6'2″/1.87 m/187 cm |
| Weight | 109 kg/240 lb. |
| Hair Color | Black |
| Eye Color | Brown |
| Build | Athletic |
| Profession | Former NFL Player, Sports Analyst, Host, And Author |
| Former Team | Cleveland Brown, New York Giants, Philadelphia Eagles |
| Position | Linebacker |
| Active Years | 2012-2015 |
| Marital Status | Unmarried |
| Girlfriend/Wife | Ex-girlfriend: Yvonne Anuli Orji |
| Kids | None |
| Net Worth | $1.2 million |
| Social Media | Instagram, Twitter, LinkedIn |
| Merch | Books |
| Last Update | March 2023 |
Emmanuel Acho | Early Life, Family, & Education
Emmanuel Acho was born in Dallas, Texas, to Dr. Sonny Acho and Christie Acho. His parents are immigrants who migrated from Isuikwuato, Nigeria.
Sonny is a mental health specialist. Moreover, he serves as a pastor for Living Hope Bible Fellowship Church, located in North Dallas.
Besides that, the parents are on the board of Living Hope Christian Ministries and Operation Hope.
In their birth country, people suffer and die due to a lack of over-the-counter medications.
Sonny and Christie make an annual trip to Nigeria to give medical services. Furthermore, the mission trip is continued by their children.
Emmanuel is the youngest of three siblings. He has two older sisters named Chichi Acho, STEPHANIE ACHO, AND an older brother named Sam Echo.
His older brother was a terrific football player in high school who later pursued it as a career. To sum up, Sam inspired and influenced Emmanuel to be a footballer.
The former NFL Linebacker graduated high school from St. Mark's School of Texas. He played side-by-side with his brother for two years before Sam graduated.
Besides football, he also lettered in basketball and track and field. After that, Acho chose the University of Texas to continue his college-level education. He graduated with a degree in sports management.
Emmanuel Acho | Age, Height, & Weight
The former NFL player is 32 years old as of 2023. Because he is a former athlete, the host has a healthy lifestyle and maintains a good physique.
Hence, Acho weighs around 240 pounds (109 kg) and is 6 feet 2 inches (1.87 meters) tall.
Emmanuel Acho | Professional & Analyst Career
School And College Football Career
The former Eagles linebacker had a great football career as a high-schooler. In school, Acho played alongside his brother Sam who was the co-captain of the team.
The school awarded Emmanuel his letter in football, basketball, and track and field. In his senior year, Dave Campbell's Texas Football named him the state's top linebacker.
Similarly, ESPN-owned multinational digital cable, ESPNU, named Acho one of America's top 150 recruits.
Awards And Recognition
Emmanuel played 48 games throughout his college career at the University of Texas. In his junior year, he won the Arthur Ashe Award.
As a college senior, he was the first-team Academic All-Big 12 selection three times, AFCA Good Works Team.
Apart from that, he was the consensus first-team All-Big 12 linebacker. He was also the finalist for Lowe's Senior CLASS Award, Wuerffel Trophy, and Lott Trophy.
NFL Career Sports
Shortly after college graduation, Cleveland Browns drafted the sports analyst in the 2012 NFL Draft. He was the 204th pick, and the Browns picked him in the sixth round.
However, he missed the entirety of the 2012 season due to a leg injury. Hence, he was then traded to the Philadelphia Eagles. But the Eagles soon released him.
The New York Giants signed him to their practice squad. Nevertheless, Philadelphia signed Emmanuel back after their linebacker Jake Knott suffered an injury.
He got his first NFL tackle in the first six games he played. Nonetheless, he was on the inactive list once their injured linebacker returned.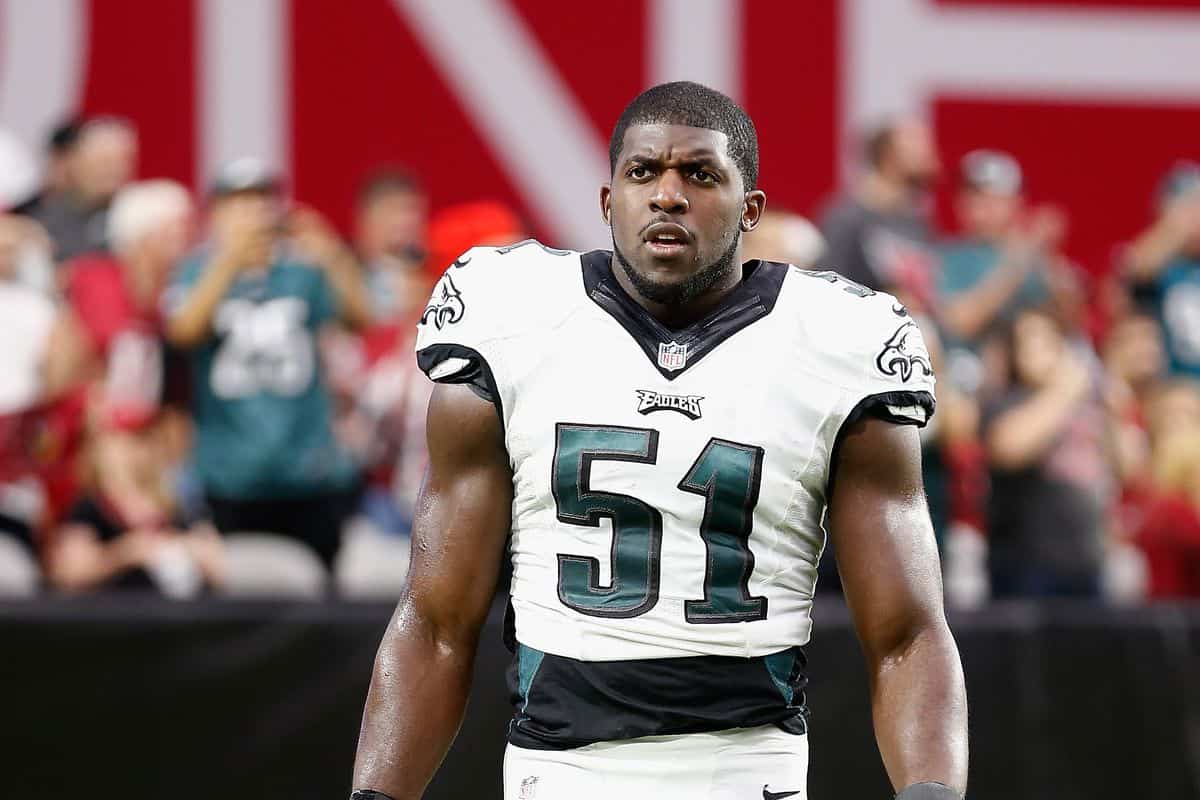 Ultimately Philadelphia Eagles waived the former Linebacker. Acho was re-signed on January 6, 2014, during the off-season.
However, he was again released by the team and was added to the practice squad. But after the injury of some linebackers, he was put on the active rosters list.
Emmanuel played in 14 games, where he made 31 tackles. In 2015, he was waived due to his thumb injury and signed back after Jordan Hicks' injury. Despite being an active part of the team, he received little to no playtime.
Emmanuel Acho | NFL Combine Scores And Career Stats
NFL Career Stats
| | | | | | | |
| --- | --- | --- | --- | --- | --- | --- |
| Year | G | Total Tackles | Solo | AST | SCK | SFTYDS |
| Career | 20 | 33 | 22 | 11 | 0 | 1 |
Analyst And Hosting Career
Emmanuel took a temporary job as an analyst while waiting to be called back on the field. He worked at a multinational regional sports network.
ESPN operated a network called the Longhorn Network. Shortly after, Acho received a promotion to ESPN2's college football program.
Furthermore, he co-hosted Cover Four, which aired on Dallas Cowboys' official website. He also anchored the Texas Gameday Desk for Longhorn.
He departed from ESPN after four successful years to join Fox Sports. As of now, the former NFL player co-hosts Speak For Yourself with sports journalist Jason Whitlock.
He also hosts the weekly activist webcast Uncomfortable Conversations with a Black Man. Emmanuel Acho started the webcast to give white people a nonjudgmental space to ask questions about race and racism.
He created it as an educational tool when racial discrimination between black and white Americans was at a peak. Acho believes that by utilizing communication, the series can bridge the gap.
He has interviewed high-profile people like Matthew McConaughey and Chelsea Handler to discuss and tackle racism issues in the series.
Besides that, Emmanuel has interviewed kids and police about the systemic racism deeply rooted in America.
He has also released a book with the same name in partnership with Oprah Winfrey. The analyst recently won an Emmy Award for Outstanding Short Form Nonfiction or Reality Series at the 2021 Creative Arts Emmys.
Acho revealed he would host the 25th season of The Bachelor "After the Final Rose" special on February 27, 2021.
In March 2022, he published his second book, "Illogical: Saying Yes to a Life Without Limits."
Controversy With Justin Herbert
The analyst made headlines after he made a tweet showing a strong dislike of Justin Herbert.
Acho triggered some fans after calling Herbert a "social media quarterback."
He signaled that the Chargers quarterback makes throws that go viral on social media, which persuades people to overlook his bad moments.
The FOX Sports analyst made this statement after the Chargers lost 30-27 against the Chiefs in November 2022, when Herbert threw an interception with 26 seconds remaining in the game.
The Chargers also responded to Acho's remark, mocked him, and created a compilation video of Herbert.
Emmanuel Acho |
Marriage And Kids
Emmanuel Acho is not married or rumored to be in a relationship with anyone. However, he used to date Nigerian-American actress Yvonne Anuli Orji.
Orji is a Nigerian-American actress and comedian. She was born on December 2, 1983. She is well-known for starring in the TV series 'Insecure.' Besides that, she has made an appearance in a movie with comedian Kevin Hart and Tiffany Haddish.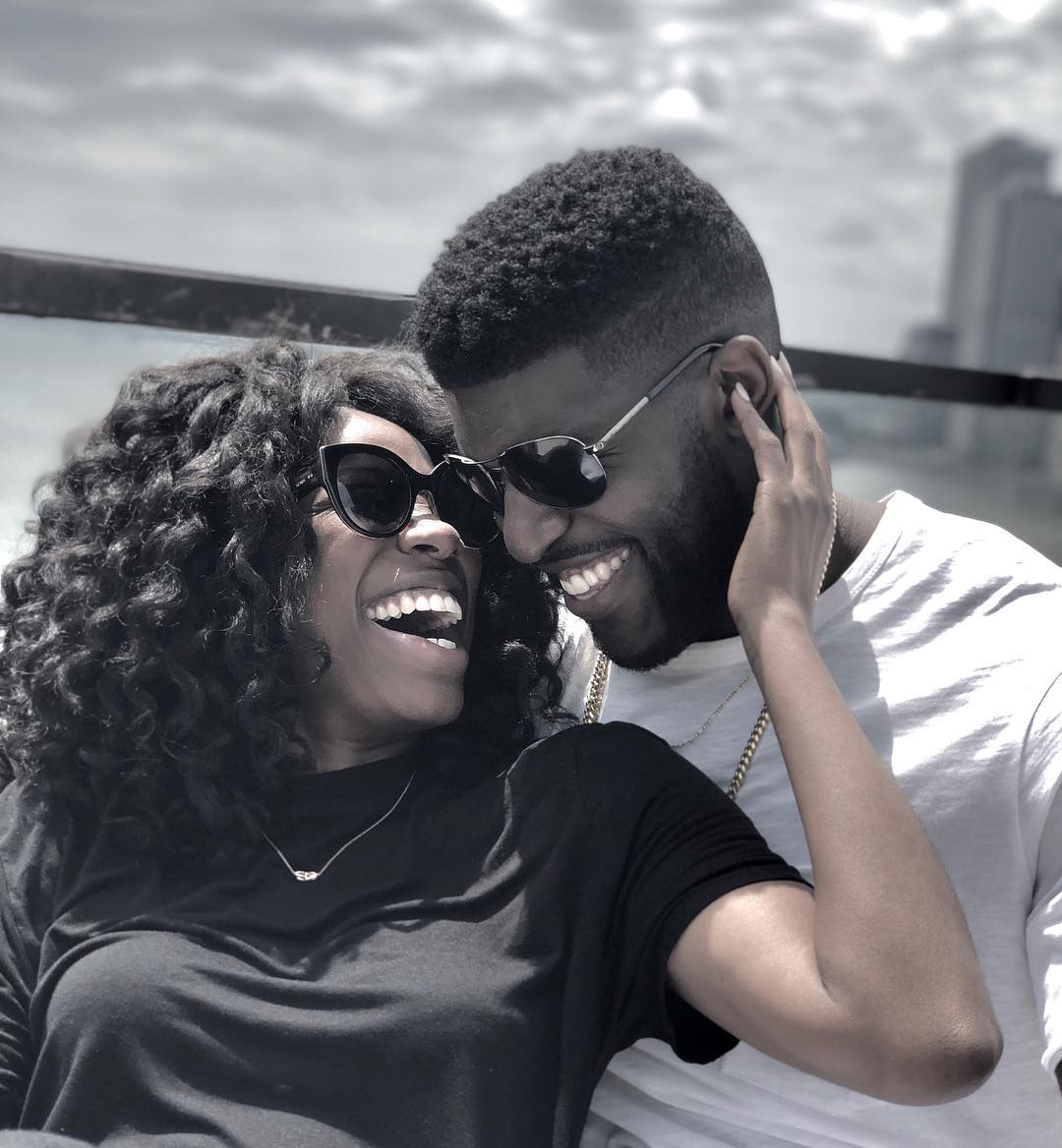 The actress is very religious and believes in Jesus. She got quite the attention when she revealed being a virgin.
Even now, she abstains from physical relationships and is waiting for the right one. Acho and Orji dated for a long time before parting ways. Nevertheless, the separation was mutual, and the former pair maintain a friendly relationship.
Emmanuel Acho | Net Worth & Salary
The former NFL player's exact net worth and salary are unavailable. However, with a successful career in sports and media, we can assume he is wealthy.
Acho earned a total of $1,297,685 while serving as a linebacker in the NFL. Although his salary is undisclosed, an average FOX Sports analyst earns $66,916 to $71,509.
We are all familiar with his fantastic analysis and hosting skills. We can safely say he earns a lot more than the estimated amount.
Furthermore, the analyst is the author of a book titled Uncomfortable Conversations With A Black Man. He is also the producer of the namesake series on YouTube.
Emmanuel Acho |
Social Media Presence
The host is very active on social media. He has an Instagram where he usually promotes his YouTube series and books.
Besides, he shares a few snippets of his analyst job and flaunts his body in shirtless photos.
Emmanuel has a good sense of fashion and is sharply dressed in most pictures.
Furthermore, he is also available on Twitter. Not to mention, Emmanuel is also available on LinkedIn and YouTube.
Acho utilizes his platform to educate people on existing racial issues. Moreover, he starts up difficult conversations to help non-color people understand the struggle of people of color in America.
Instagram: 951k followers
View this post on Instagram
Twitter: 337.7k followers
LinkedIn: 136k followers
YouTube: 604k subscribers
Emmanuel Acho | Popularity
Emmanuel is continuously in the headlines for both good reasons and bad. He was recently in the headlines after mocking the Chargers players.
The above image gives brief information about the popularity based on Google searches in the United States over a year.
Emmanuel Acho |

FAQs
Is Emmanuel Acho related to Sam Acho?
Yes, Emmanuel and Sam are siblings. Sam is the older brother of Emmanuel. Furthermore, the brothers graduated from the same school and college.
Both of them are football players who played in the NFL. While Emmanuel is a sports analyst and host now, Sam is an NFL free agent.
Did Emmanuel Acho go to prom with Hannah Delmonte?
Yes, after the then-teenager Hannah Delmonte managed to get over 15 thousand retweets on her post asking the former linebacker to escort her to prom, Acho happily escorted her to prom.
Is Emmanuel Acho Nigerian?
Yes, the FOX Sports analyst is Nigerian. Although Acho was born in Dallas, his parents were born and raised in Nigeria. His parents make an annual trip to their birth country. In Nigeria, they provide medical assistance to those in need.
What nationality is Emmanuel Acho?
Emmanuel was born in Texas, America, while his parents were born in Nigeria. Hence, he is a Nigerian-American.
What is the pronunciation of Emmanuel Acho?
The American pronunciation of Emmanuel Acho is uh·ma·nyoo·uhl a·chow.
What does Emmanuel Acho think about Matt James and Rachael Kirkconnell's relationship?
The former athlete said, "I'm happy for them and I'm happy for them because I knew that they at least needed to be together in the interim."
Is Emmanuel Acho dating Becca Kufrin?
Although there are numerous rumors swirling about them, neither of the two has confirmed dating one another. However, the two are coincidentally in the same place a lot.
When did Emmanuel Acho retire from NFL?
Emmanuel Acho retired from NFL in 2015. After retirement, Acho joined ESPN but later left and signed with Fox Sports.