Gordon Ryan's girlfriend, Nathalia Santoro, is a bodybuilder and BJJ competitor from Brazil. Nathalia began dating Gordon in 2016.
Nathalia Santoro has been a regular feature on Gordon's Instagram handle, and the two are seen recording several BJJ demonstration videos. Ryan also makes sure to share appreciation posts for his partner.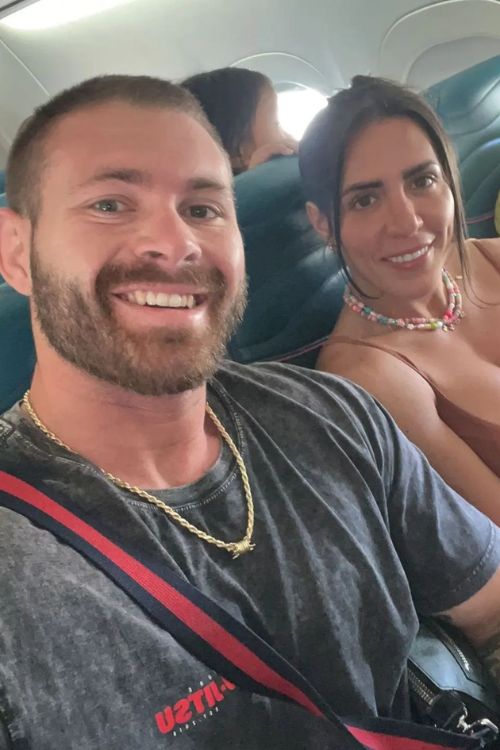 Ryan has won five gold medals in the ADCC World Championship and three gold medals in World No-Gi Jiu-Jitsu Championship. Gordon has also won gold medals in Eddie Bravo Invitational.
He has gained a wide following on social media and boasts a following of 834k on Instagram.
Recently, Nicky Rodriguez called out Gordon and asked for a face-off in a USADA-tested BJJ match. Ryan declined the call out with the additional testing and admitted to the open secret in jiu-jitsu and said steroids have never been illegal in the sport.
Gordon Ryan Girlfriend, Nathalia Santoro
Gordon Ryan's girlfriend, Nathalia Santoro, is a Brazilian bodybuilder and a Jiu-Jitsu competitor. In October 2022, Nathalia became the only second woman to receive a brown belt in jiu-jitsu from John Danaher.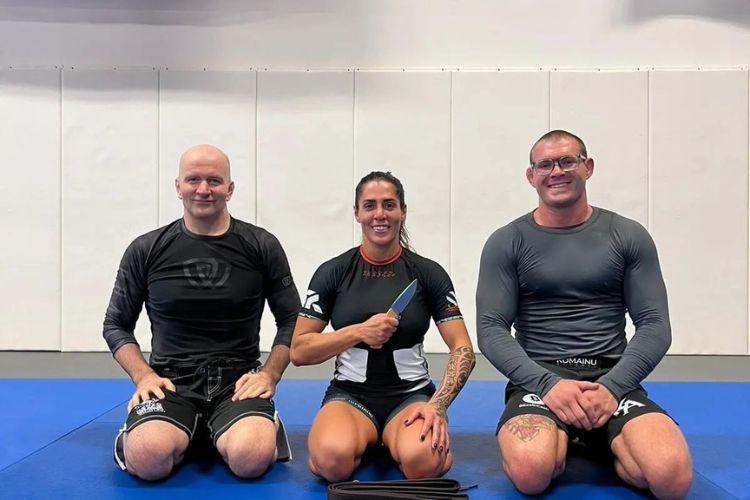 Nathalia is available on Instagram with the username @notheysonny and constantly shares photos showing off her toned body. The brunette can be seen with Gordon in his jiu-jitsu demonstration videos repeatedly.
Previously, Nathalia also participated in cross-fit competitions but didn't pursue it actively. The website FloGrappling also shows Nathalia having competed in two grappling competitions in 2020. She won one via triangle choke and lost the other via points.
Gordon Ryan And Nathalia Santoro Relationship
Gordon Ryan and his girlfriend Nathalia Santoro began dating in 2016. There was a long-running joke about their relationship on how Nathalia was actually his sister as his parents adopted her.
In a post from 2017, the submission grappler wrote, "On this day one year ago, my parents adopted Nathalia. Can't really complain having her as a sister."
Since then, Gordon has shared several posts with Nathalia, but these posts mainly focus on teaching grappling techniques to his Instagram followers. Last year, Nathalia, with the help of one of their friend, built an entire trophy room for Gordon on his birthday.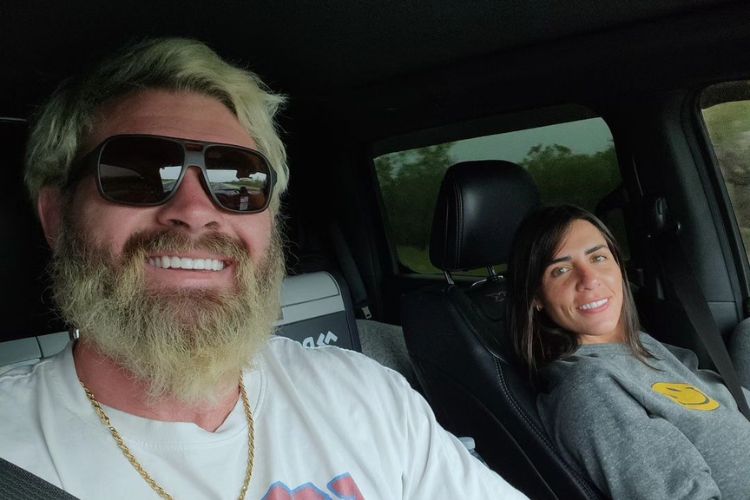 In a lengthy Instagram post, Ryan shared that Nathalia and their friend, Melly worked on the room for 12-16 hours a day for five days straight to help the room come to life. The room holds all the trophies, medals, and knives Gordon has won throughout his career.
Earlier this year, Gordon gifted his girl a brand new Porsche that she had wanted for the past two years. He shared the post of Nathalia beaming as she posed in front of her Porsche.
Gordon said Nathalia absolutely deserved the luxury car as she has played a massive role in the person he has become today.
He wrote, "She handles my life off the mats, and I will forever handle hers. She will never need to worry about a thing."