Joe Brady Related To Tom Brady: The question of whether Joe Brady, the promising football coach, is related to the legendary quarterback Tom Brady has piqued the curiosity of many.
Their possible personal connection has intrigued fans as Joe Brady became the interim offensive coordinator for the Buffalo Bills.
In this article, we delve into the family trees of Joe and Tom Brady to explore the possible connections between these two figures in the football world.
Meet Joe Brady
Joseph Brady is an American football coach born on September 23, 1989. Currently, he is the interim offensive coordinator and quarterbacks coach for the Buffalo Bills of the NFL.
A four-year letterwinner at Everglades High School, Brady spent four years as a wide receiver for the William & Mary Tribe from 2009–2012.
Eventually, Brady worked for William & Mary and Penn State in different coaching positions.
Similarly, he was an offensive assistant for the New Orleans Saints from 2017 to 2018.
Joe rose to prominence as an offensive coordinator. He gained widespread recognition for his role in LSU's record-breaking offense during the 2019 college football season.
As a result, he won the 24th annual Broyles Award for the best assistant coach in college football.
Previously, Brady served as the offensive coordinator for the Carolina Panthers from 2020 to 2021.
Meet Tom Brady
Thomas Edward Patrick Brady Jr., a former American football quarterback, is an icon in professional football.
Primarily, he is known for his numerous records, Super Bowl victories, and his meticulous approach to the game.
Born on August 3, 1977, Tom has enjoyed a storied career as one of the greatest quarterbacks in NFL history.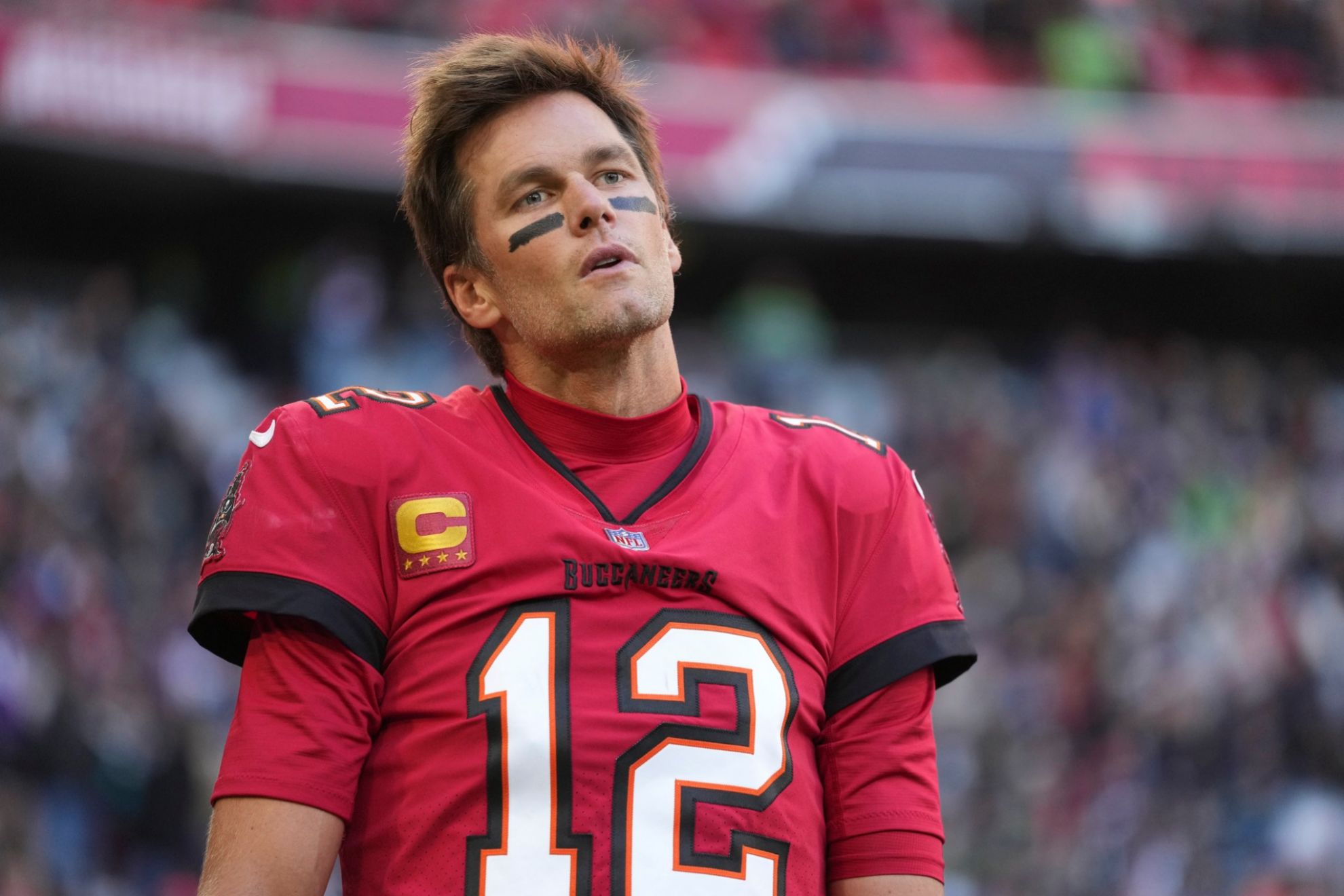 Growing up, Tom was a natural in sports, excelling in both football and baseball.
However, football won out, and he decided to play college football at the University of Michigan.
Brady was selected 199th overall in the sixth round of the NFL Draft in 2000 by the New England Patriots.
But he blossomed with the Patriots, and their record of success became the greatest in NFL history. He spent his first 20 seasons with the New England Patriots.
A seven-time Super Bowl champion, Tom Brady's impact on football is immeasurable.
In February 2023, he retired after spending his final three seasons as a member of the Tampa Bay Buccaneers.
Are Joe Brady And Tom Brady Related?
Despite sharing a common last name, no known familial connection exists between Joe Brady and Tom Brady.
The two come from different backgrounds and generations besides their shared passion for football.
Tom Brady hails from San Mateo, California, and has Irish heritage, while Joe was born in Miami Lakes, Florida, and is Caucasian.
Family Tree Explored
Tom Brady's family tree includes his parents, Tom Brady Sr. and Galynn Patricia Brady, along with his three sisters, Maureen, Julie, and Nancy.
Likewise, Tom was married to a Brazilian model named Gisele Bündchen from 2009 to 2022.
Together, they have two children: a son, Benjamin Rein Brady, and a daughter, Vivian Lake Brady.
On the other hand, Joe Brady's family includes his parents, Joe and Jodi Brady. Joe also has a sister named Jacey, who is a former Miami Dolphins cheerleader.
In addition, Joe has been married to his longtime girlfriend Lauren Brady (nee Bateman) since June 2022.
It is essential to note that the surname "Brady" is not an uncommon one, and many individuals with this last name may not be related.
In the case of Joe and Tom Brady, any similarities in their last names are likely coincidental.