Galynn Brady's name has long been associated with the Brady brand of athletics. She is best known as the mother of the seven Super Bowl winner, Tom Brady Jr., and a cancer survivor and inspiration for many.
Mrs. Brady is always seen at the live games of Tom Brady Jr., supporting him every time. She is seen giving interviews on live TV, and that's how most people know her.
A mother's love is such a pure thing in the world that despite being bedridden and struggling to survive, Tom Brady Jr.'s mother still watches her son play.
Galynn Brady had a hard time raising four children, who are all blessings for sports. Tom Brady Jr. is a fantastic footballer who has reached the heights of success and yet is a down-to-earth person.
On the weekend of the fourth of July 2022, Galynn Patricia Brady celebrated her 77th birthday with her son, Tom Brady.
As of 2023, Tom Brady's mother is reported to have a net worth of around $1-$5 million by different online sources.
Galynn Brady is undoubtedly the best mother, and in this article, we will talk about her life, marriage, career, and family.
But first, let us take a look at some facts about Galynn Brady.
Galynn Brady | Quick Facts
| | |
| --- | --- |
| Full Name | Galynn Patricia Brady |
| Date of Birth | July 4, 1944 |
| Place of Birth | Minnesota, USA |
| Age | 78 Years Old |
| Gender | Female |
| Nationality | American |
| Ethnicity | White |
| Horoscope | Cancer |
| Height | 5'6″/1.67 m/167 cm |
| Weight | 62 kg/136 lb. |
| Body Measurement | Unavailable |
| Hair Color | Blond |
| Eye Color | Blue |
| Relationship | Married |
| Husband | Thomas Edward Brady (Tom Brady Sr.) |
| Children | Maureen Brady (eldest child), Julie Brady (second daughter), Nancy Brady (youngest daughter), Tom Brady (youngest child/only son) |
| Daughter in Law/ Son-in-laws | Kevin Youkilis: husband of Julie Brady, Steve Bonelli: husband of Nancy Brady, Gisele Bündchen: Ex-wife of Tom Brady |
| Grandchildren | Maya Brady and Hannah Brady (Maureen's children), Jordan Brady, Zachary Youkilis, and Jeremy Youkilis (Julie's children), John Edward Thomas Moynahan, Vivian Lake Brady, and Benjamin Brady (Tom's children), Nancy's son |
| Profession | Retired Flight Attendant |
| Salary | Unknown |
| Net Worth | $1-$5 Million |
| Social Media | None |
| Tom Brady's Merch | Jersey, Trading Card, Autographed Items |
| Last Update | February 2023 |
Galynn Brady | Early Life & Education
Galynn Brady was born on July 4, 1944, in Minnesota, USA. She later moved to California, where she met her husband, Tom Brady Sr.
Likewise, Galynn was interested in being a flight attendant. So, she took a course on that and fulfilled her dream of becoming one.
Galynn Brady | Husband
The perfect love story does not only end with a marriage but with two people living together for the rest of their life. Galynn Brady recently celebrated her 53 marriage anniversary with her husband, Tom Brady Sr.
The couple has been setting relationship goals as they have been there for each other in their thick and thins for over half a century.
The soulmates crossed paths in California when Galynn was working as a flight attendant. Tom Brady Sr. was working at his insurance firm back then.
The two strangers, with a twist of fate, ended up becoming lovers. After dating for some time, the couple officially tied the knot on April 19th, 1969.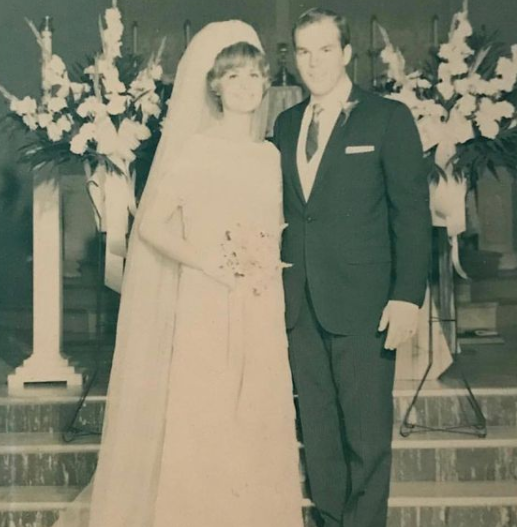 The strength of their marriage is an inspiration and the best example of what true love, respect, and commitment mean.
Both supported each other during the worst time and prioritized family before anything. They are the couple that their children and everyone look up to.
The perfect match made in heaven, we would say.
Here Is The List Of the Top 12 Best NFL Wide Receivers In The World>>
Galynn Brady | Children
Tom Brady Sr. and Galynn Brady gave birth to four children: three daughters and one son. They raised their children in a competitive environment as they wanted them to bring the best version of themselves.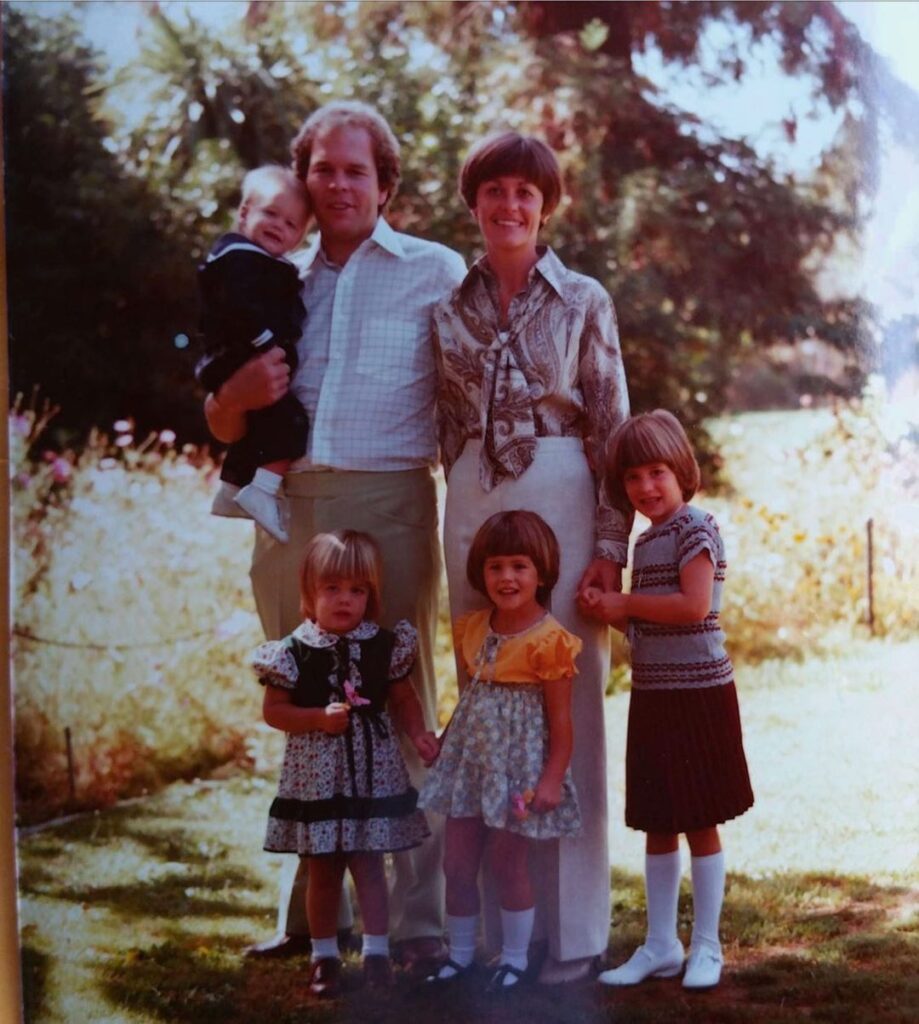 Galynn exposed her children to various hobbies, including piano, ballet, and guitar, but they all gravitated toward sports.
In addition, Tom's three sisters are all outstanding softball players who earned sports scholarships.
Maureen Brady
Maureen Brady is the first child of Tom Sr. and Galynn Brady. As a child, she was a softball champion and an All-American pitcher at Fresno State in the 1990s.
She did, however, pursue a profession in nursing after graduation and currently works at a small hospital in Bakersfield, California.
Julie Brady
Julie Brady is the Brady family's second child, and she shares her birthdate with her younger brother, Tom Brady Jr.
She is frequently mistaken for the famous footballer's twin; however, she is three years older. She is also married to the well-known ex-baseball star Kevin Edmund Youkilis.
Julie was an athlete as a student. She played soccer at St. Mary's in California.
Nancy Brady
Nancy Brady is the youngest daughter of Brady. She, like her brothers, used to participate in sports.
Nancy was a softball player who received a scholarship at the University of California.
She did not, however, continue playing softball following her undergraduate career.
According to what we've seen so far, Nancy likes to stay out of the spotlight because she is the least well-known of her siblings. Also, her wedding to Steve Bonelli was kept very quiet and covert.
Tom Brady Jr.
Tom Brady Jr., also known as Thomas Edward Patrick Jr., is Brady's youngest yet most popular child.
He is a famous American football player who currently plays in the NFL for Tampa Bay Buccaneers.
Back then, Tom Jr. had an identity crisis. He was known as Maureen's brother or the little Brady. Tom's sisters were good athletes which had massive pressure on Tom to be as good as his sisters.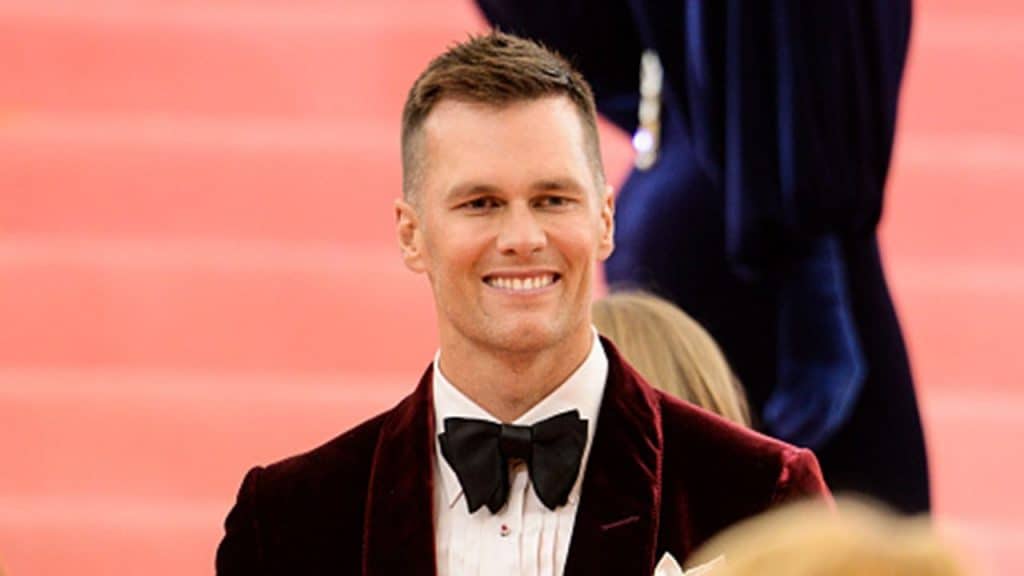 Brady raised her children in a competitive environment to strive to become their best selves. Tom became his best and, thus, is a successful football player with millions of admirers worldwide.
As Tom's contract with the Buccaneers is about to end, numerous rumors about his career have surfaced. However, before becoming a free agent, he would like to consider all his options.
In early 2022, Fox Sports announced that Brady would join the network as a lead analyst following his retirement. He reportedly signed a 10-year contract worth $375 million.
Galynn Brady | Grandchildren
Galynn Brady is blessed with many grandchildren. With four children, Galynn has nine grandchildren whom she loves with her entire heart. The grandchild frequently visits her in her house, and it's like a party when they come over.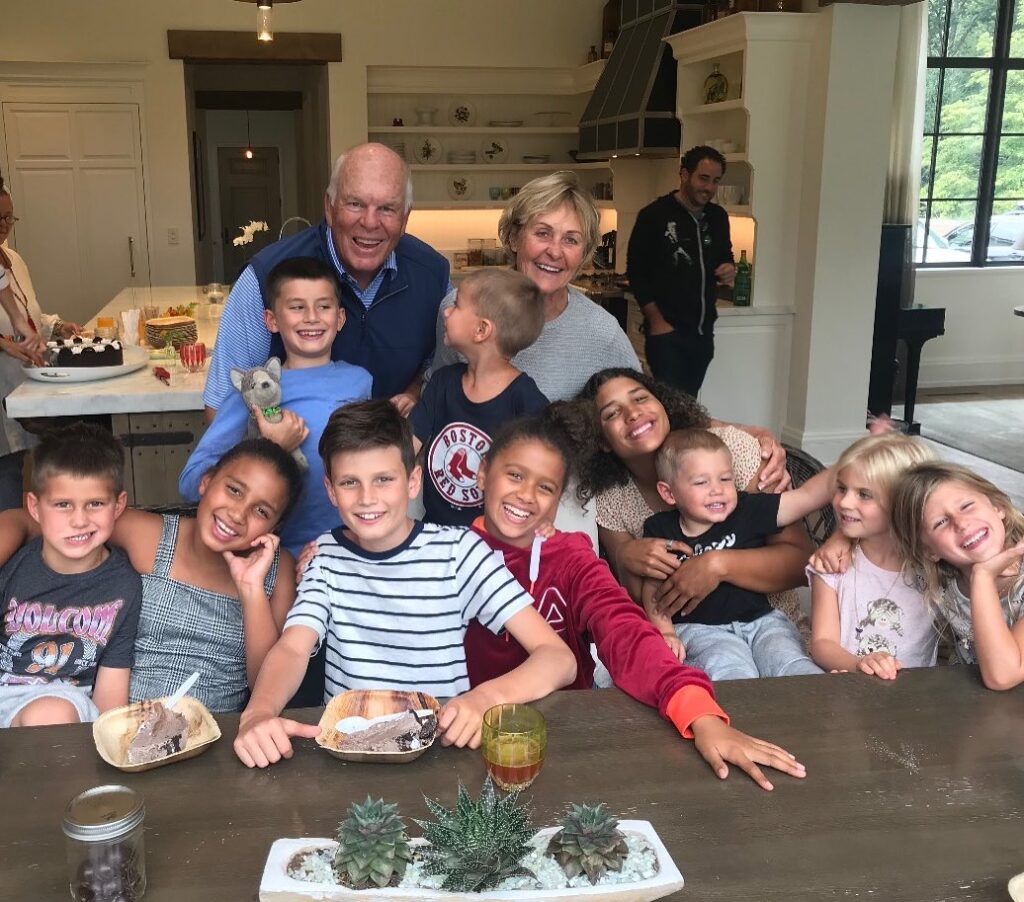 Her first child Maureen has two daughters: Maya Ann Brady-Timmons and Hannah Brady.
Julie has three children: Jordan Brady, Zachary Youkilis & Jeremy Youkilis, and Tom also has three children: John Edward Thomas Moynahan, Vivian Lake Brady, and Benjamin Brady.
Moreover, her youngest daughter Nancy has a son, but the name is unknown since she doesn't open her private matters to the public.
Learn About The Tackles Ranking 13 Biggest Tackles in NFL History>>
Galynn Brady | Battling Cancer
The Brady family was shocked when they discovered that Galynn Brady had breast cancer.
Galynn just had her regular check-up, but she was shocked to hear she had breast cancer. She was told it was just at stage two, but it was growing rapidly.
The doctor also pointed out that it was an aggressive type of cancer and that treatment, which included surgeries, chemotherapy, and radiation, would be brutal.
After listening to this, Galynn was worried not for her health but for her children. She had never missed any of her son Tom's matches. But she was afraid that she could never watch her son play again.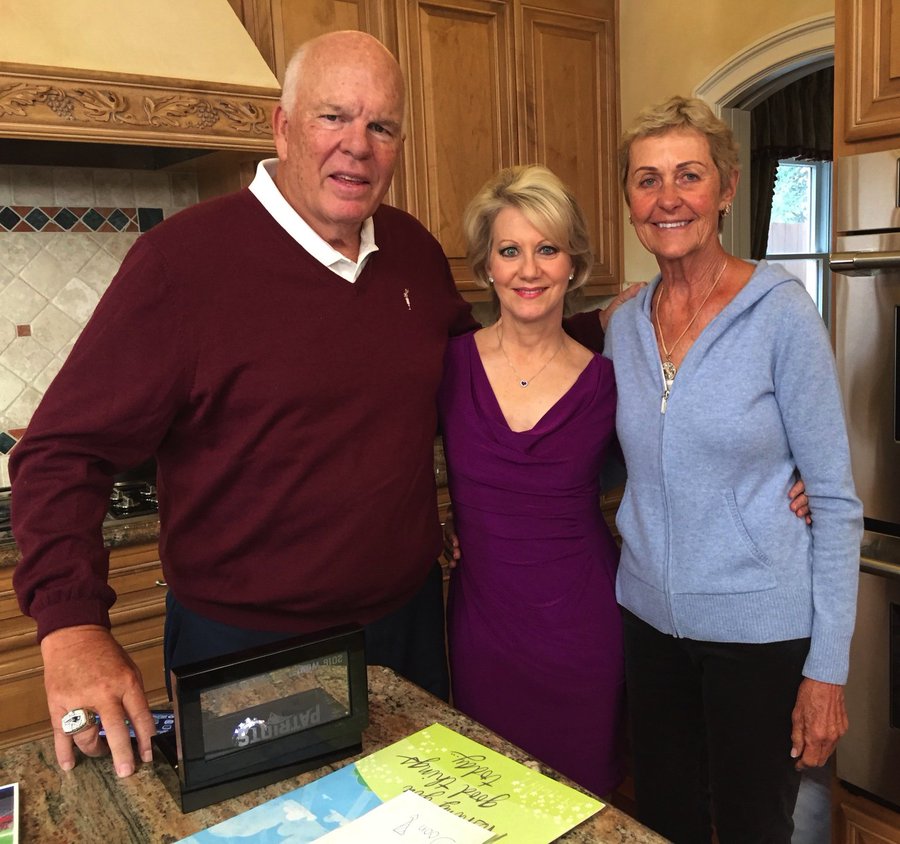 Galynn was a strong woman. Though the doctor said she had fewer chances for survival, she fought cancer bravely and ultimately won the battle.
No one can stop you from winning the world when you have someone to look after you, love you, and care for you.
Galynn had her husband Tom look after her, her daughters, and her son worrying and caring for her.
The love of the Brady family made her win the battle with cancer. The Bradys had good news following Tom's comeback and victory in Super Bowl LI.
After fighting a battle with cancer for five months and enduring harsh chemotherapy treatments, Galynn was finally cancer free.
Galynn Brady And Tom Brady | The Mother-Son Relationship
Tom Brady is more close to his mother, Galynn Brady, than his father. Even his father, Tom Brady Sr., claimed that Tom is more inclined toward his mother.
They have a special bonding with each other. Despite not living together, Tom frequently visits his parents.
He constantly shows his gratitude towards his parents, which shows how good a relationship they have with each other.
Galynn Brady | Harrowing Experience With COVID19
The Covid 19 took the lives of thousands of people, leaving millions infected. Unfortunately, Galynn Brady and Tom Brady were also infected with this deadly virus.
Galynn had a severe case of Covid 19 because of her age and was in home isolation with her daughters. Her husband, on the other hand, was in critical condition. He had Pneumonia and could hardly breathe.
It was a nightmare for Galynn after her battle with cancer. She was having a hard time fighting with Covid. But it was harsher for her husband, who had to be given Oxygen as he could hardly breathe.
Galynn felt anxious and regretful as she couldn't be at the hospital with Tom like he used to care for her when she was sick. All she could do was call him to know his condition.
Fortunately, both the couple beat the Covid 19. She said she was happy to meet all of her children, grandchildren, and husband after 18 days. Those days felt like years to her, and she was glad that the nightmare was over.
Galynn Brady | Super Bowl Ring
The New England Patriots owner Robert Kraft once handed Mama Brady a Super Bowl ring following the team's successful Super Bowl LI campaign.
The crew had been very close to the family for the last 20 years and was aware of the Brady family's difficulties during their mother's chemotherapy treatments.
Galynn Brady | Lifestyle
It's not exactly rocket science to guess how much a world-renowned athlete makes in a year. We're all aware that it's a hefty sum, especially given Tom Brady's extensive list of accomplishments.
Despite this, his parents continue to reside in the same house where they reared their children.
Tom had requested them to move to his place at Portola Drive, but they rejected moving out. While Portola Drive is an affluent area, the memories made at Brady's old home may be more valuable than any other mansion.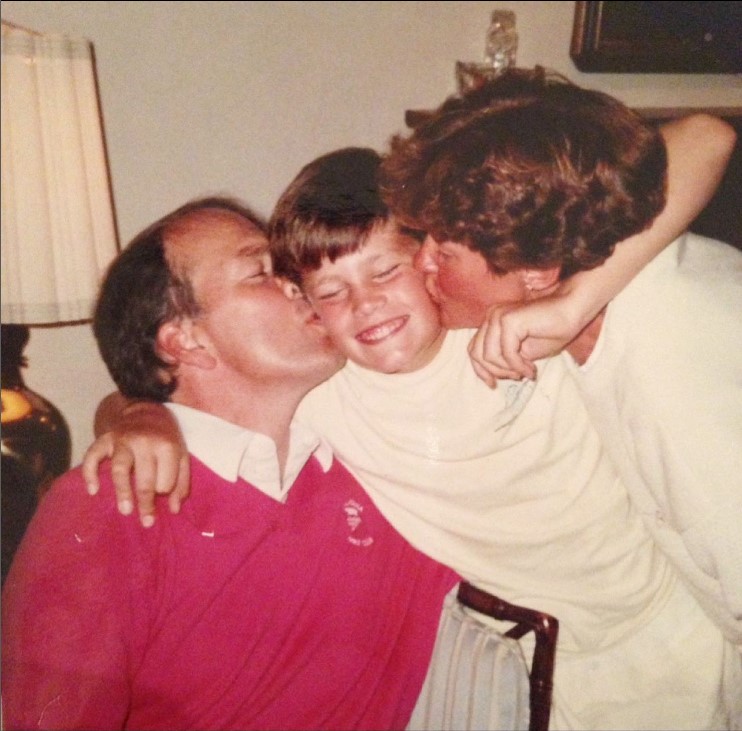 Galynn Brady lives with her husband in an old home filled with memories of their children growing up. They two live alone, but their children and grandchildren frequently visit them.
A closer examination of the "Brady Bunch" lives reveals that the apples do not fall far from the tree. They raised Tom Brady to value family, honor, and hard work above all else.
Galynn Brady | Social Media Presence
Galynn Brady is always seen at live games of her son and interviews, but she is not active on social media.
But, we can sneak peek at her life through social media of her son Tom Brady Jr. frequently posting pictures with heartwarming captions for Galynn Brady.
You can see the family gathering pictures and videos of the Brady family. Tom uploads family pictures more than anything else, which shows how much he values his family and his mom Galynn Brady.
Following Tom Brady Jr. is just like following Galynn Brady. So, you can follow Tom instead on social media to get updates about the life of Galynn Brady. You can find him on Instagram @tombrady, Facebook @Tom Brady, Twitter @TomBrady and TikTok @tombrady
Instagram: 13m followers
View this post on Instagram
Facebook: 5m followers
Twitter: 2.9m followers
TikTok: 4.6m followers
Galynn Brady | Popularity
Being a mother of one of the most popular NFL players certainly gets you media attention. Also, defeating cancer and getting the Super Bowl ring got her some public attention.
The above image shows the fluctuating popularity of Tom Brady's mother in the United States over a year.
Galynn Brady | FAQs
Which cancer was Tom Brady's mother diagnosed with?
Galynn Brady was diagnosed with Breast cancer. She was in the second stage, but the cancer cells were growing fastly. Fortunately, she beat cancer and is now cancer-free.
Which is the profession of Galynn Brady?
She used to be a flight attendant. But, now she is retired and now assists in the family business, i.e., Thomas Brady and Associates.
You Can Also Read About Daniel Jones's Bio: Early Life, NFL, Personal Life & Net Worth>>