As both former athletes are prominent names in the NFL, their shared last names have led fans to wonder whether John Lynch is related to Marshawn Lynch.
The world of sports often brings together athletes with shared last names, causing curiosity among fans.
While they share a common surname and have both made significant contributions to the NFL, they are not actually related by blood.
In this article, we'll delve into the backgrounds of John Lynch and Marshawn Lynch and explain why their shared last name is merely coincidental.
John Lynch: A Football Legend
John Terrence Lynch Jr. is a former NFL player with a distinguished career as a safety in the league.
Lynch was born on September 25, 1971, in Hinsdale, Illinois, and played college football for the Stanford Cardinal.
Later, the Tampa Bay Buccaneers drafted him in the third round of the 1993 NFL Draft.
Throughout his career, he was known for his hard-hitting play style and exceptional football IQ.
Similarly, Lynch was selected to the Pro Bowl nine times and was a two-time first-team All-Pro selection.
He spent 11 seasons with the Buccaneers and later played for the Broncos for four seasons before retiring in 2008.
Lynch's post-playing career has been equally impressive. He transitioned into a successful front office role, serving as the general manager of the San Francisco 49ers.
Recently, the 49ers have signed contract extensions with John Lynch along with their head coach Kyle Shanahan.
Marshawn Lynch: The Beast Mode Phenomenon
Marshawn Terrell Lynch is a former professional football player born on April 22, 1986. He played for 12 seasons as a running back for various teams in the NFL.
Nicknamed "Beast Mode," the player spent most of his career with the Seattle Seahawks.
Moreover, he was also involved with the Buffalo Bills and Oakland Raiders. The NFL star played collegiate football with the California Golden Bears.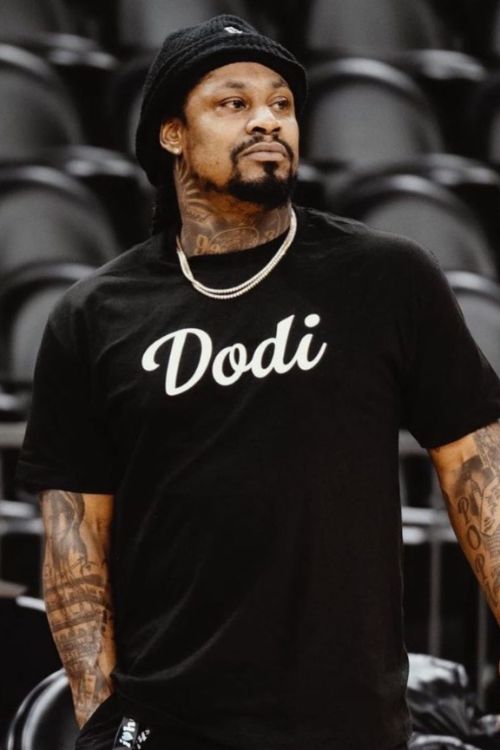 The Oakland native was selected by the Bills in the first round of the 2007 NFL Draft as the 12th overall pick.
Marshawn rose to fame as a running back known for his powerful running style and incredible ability to break tackles.
His career was marked by his numerous Pro Bowl selections and role in the Seahawks' Super Bowl XLVIII victory.
He became known off the field for his charitable foundation, the Fam1st Family Foundation, established in 2006.
The Unrelated Lynch Connection
It's not uncommon for unrelated athletes to share the same last name, leading to speculation about potential family connections.
While John Lynch and Marshawn Lynch share the same last name and both left indelible marks on the NFL, they are not related in any way.
Their shared surname is merely a coincidence, and their family backgrounds differ entirely.
John Lynch comes from an Irish Catholic family, and his father, John Lynch Sr., was a successful radio executive.
In addition, John is married to Linda Allred, and his son Jake Lynch played football at Stanford.
In contrast, Marshawn Lynch grew up in a rough neighborhood in Oakland, California. Thus, he had to overcome significant challenges during his upbringing.
Marshawn was born to parents Delisa Lynch and Maurice Sapp. His mother raised Marshawn independently after separating from Sapp in the early 1990s.
Also, he has two brothers named David and Davonte, along with a little sister named Marreesha Lynch.
Interestingly, Davonte also plays football and was a standout at the University of New Mexico Highlands.