Isaiah Hartenstein parents, Florian and Theresa, played pivotal roles in his upbringing, particularly in nurturing his passion for basketball.
As a child, he developed a passion for basketball, which was greatly influenced by his father, Florian, a basketball player at that time. Florian guided and supported Isaiah throughout his journey to the NBA Draft.
Currently, Isaiah plays for the New York Knicks in the National Basketball Association (NBA), and he still receives immense support from his family.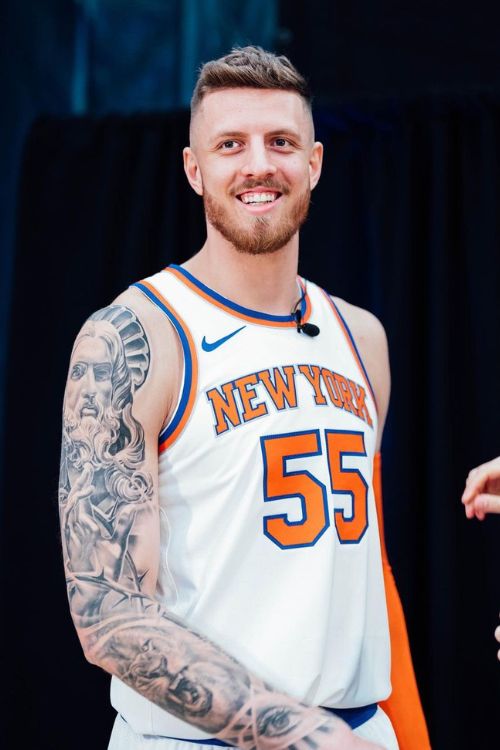 Isaiah Hartenstein was born in Eugene, Oregon, to Florian, a former professional basketball player of Afro-German descent and an American mother.
In 2008, the family relocated to Germany, where his father played professionally. Isaiah began his basketball journey with the MTV Gießen youth team, later transitioning to the QTSV Quakenbrück/Artland Dragons youth teams.
He made his debut in Germany's top-tier Basketball Bundesliga in February 2015.
Hartenstein's basketball skills earned him invitations to prestigious events such as the "Basketball Without Borders Global Camp" during the NBA All-Star Weekend in Toronto, Canada, in February 2016.
In April 2017, Hartenstein declared for the NBA Draft and was selected by the Houston Rockets with the 43rd overall pick in 2017.
Isaiah Hartenstein Parents
Isaiah Hartenstein was born on May 5, 1998, in Eugene, Oregon, to his parents, Florian and Theresa.
His father, Florian Hartenstein, is a former professional basketball player who notably served as a coach for the Artland Dragons in Germany.
His parents initially met while Florian was in high school, and she was attending Oregon. They eventually married, and Isaiah was born in 1998 at Sacred Heart Medical Center in Eugene, Oregon.
The couple always celebrate their wedding anniversary on April 4.
Father Florian Hartenstein Is A Former Basketball Player
Florian Hartenstein was born to a German mother and an African-American father. His father was a member of the U.S. Army, and he met Florian's mother while stationed in Germany.
Florian started playing basketball at 12 and became a center for the German junior national team.
During his exchange student program at Thurston High School, he played for the school's basketball team in the 1996/97 season.
Later, Florian attended the University of Oregon, where he played 112 games for the varsity team.
After college, Florian played for the Bundesliga's Casting 46ers for eight years before joining Artland Dragons GmbH.
Florian then decided to retire from playing and shifted to a coaching career. He first became the Youth Basketball coach at TSV Quakenbrück for five years before being appointed as Head Basketball Coach at Artland Dragons GmbH.
Isaiah's mother, Theresa Hartenstein, also has an extensive background in dance and is known for her work as the coach of the "The Flames," the cheerleading squad for Artland Dragons.
Isaiah Has An older Sister
Hartenstein has an older sister named Jasmine Hartenstein. Isaiah pursued a career in professional basketball, following in his father's footsteps, while Jasmine followed her mother Theresa's career in dancing.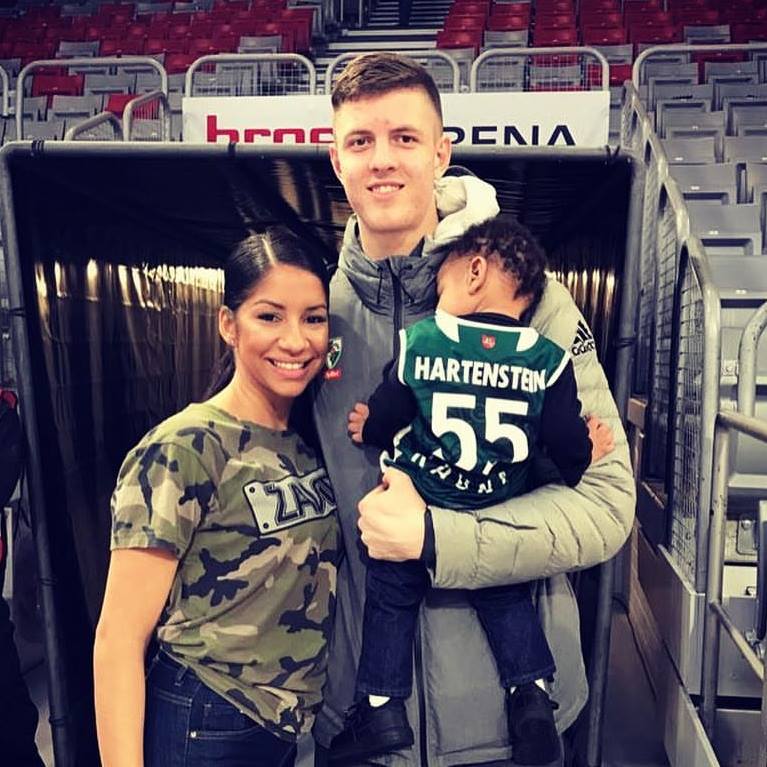 She is a professional cheerleader and was trained by her mother, joining "The Flames" cheerleading squad in the 2010-11 season, where she served as the squad captain.
Jasmine is now happily married and has one child.