James Brown is an American sportscaster popularly known for hosting "The James Brown Show" and the NFL Today on CBS Sports.
He also hosts Thursday Night Football on CBS Sports and NFL Network.
Commonly known as J.B., he was an analyst and host for FOX Sports network's FOX NFL Sunday.
He was a part of FOX for 11 years before rejoining the CBS network. Besides that, he was an athlete in school and college.
The Harvard graduate was a fantastic college basketball player and received All-Ivy League honors.
The National Collegiate Athletic Association (NCAA) included the former color commentator in the '100 Most Influential Student-Athletes.'
The sportscaster gathered quite the attention for his massive weight loss.
Initially, the sudden drop in his weight worried many fans, but he assured them he was in good health, and he lost weight to lead a long and healthy life.
As he was named one of the 100 most influential student-athletes by the NCAA; in 2023, he delivered a speech to the students of Liberty University to impart the same valuable qualities to them.
Before details about the broadcaster's life, here are some quick facts about him.
Quick Facts
| | |
| --- | --- |
| Full Name | James Talmadge Brown |
| Birth Date | February 25, 1951 |
| Birth Place | Washington, D.C., United States |
| Nick Name | J.B. |
| Religion | Christian |
| Nationality | American |
| Ethnicity | African American |
| Education | Havard University |
| Horoscope | Pisces |
| Father's Name | John Brown |
| Mother's Name | Maryann Brown |
| Siblings | Four |
| Age | 72 Years Old |
| Height | 6'5″/1.95 m/195 cm |
| Weight | 218 lb./99 Kg |
| Hair Color | Black |
| Eye Color | Brown |
| Build | Athletic |
| Profession | Sportscaster, Commentator |
| Current Network | CBS Network |
| Other Shows | The James Brown Show |
| Active Years | 1984-Present |
| Marital Status | Married |
| Wife | Dorothy Brown |
| Kids | One Daughter, Katrina Brown |
| Net Worth | $10 Million |
| Social Media | Twitter |
| Last Update | March 2023 |
Early Life, Family & Education
James Brown was born in Washington, D.C., to John Brown and Maryann Brown. The former basketball player comes from a working-class family.
His mother was a homemaker, and his father worked two jobs to provide for the family.
Despite not having a comfortable and easy life, James and Maryann worked their best to provide their kids with everything.
They sent all of their kids to private schools. Maryann prioritized her kids' academics over anything and instilled good moral values in them. She was supportive of James's love for sports.
Brown is the oldest of five kids and has three brothers and a sister. His teachers and peers said he was a respectful and well-mannered kid.
He graduated from an all-boys Catholic school named DeMatha Catholic High School in Maryland.
Morgan Wootten coached the sportscaster in his high school.
He helped Brown realize that basketball was his stronger suit than baseball.
Age, Weight & Height
The commentator is 72 as of 2023.
He was born under the sun-sign Pisces. Pisces are known for being incredibly creative, empathetic, and generous.
Likewise, Brown stands at the height of 1.95 m, and with regular exercise and necessary diet plans, he weighs around 218 lb.
His physical appearance is incomplete without his black hair and brown eyes. Sadly the information regarding his body measurement, shoe size, and tattoo (if any) is unavailable.
Similarly, he belongs to the American nationality with African American ethnic group. Also, the broadcaster follows Christianity wholeheartedly.
Athlete & Broadcasting Career
School & College Basketball Career
The broadcaster played baseball and basketball when he was in school. Soon he was recognized by Coach Wootten in a baseball match.
He brought Brown into DeMatha Catholic High School, where he helped him focus on basketball more.
After graduation, he went on to play for Havard University.
His fantastic basketball skills helped him become the captain of the Havard Crimsons in his senior year, and he was also in the All-Ivy League honors in his last three seasons.
James graduated from college with a degree in American Government. He dreamed of playing in the NBA.
However, his dreams were shattered when he didn't make it to the Atlanta Hawks basketball team. In an interview, he said he "cried like a baby" when he reached home.
Broadcasting Career
CBS Network
After Hawks crushed his NBA dreams, he opted for the corporate world. The commentator started his broadcasting and hosting career in 1984.
He was offered a job at CBS as an analyst of the NBA and was positioned as the anchor at CBS-affiliated WDVM-TV, now known as WUSA, in his hometown.
After a brief career with the FOX network, he was rehired by CBS Sports in 1987. He was a play-by-play announcer for the network's NFL and college basketball.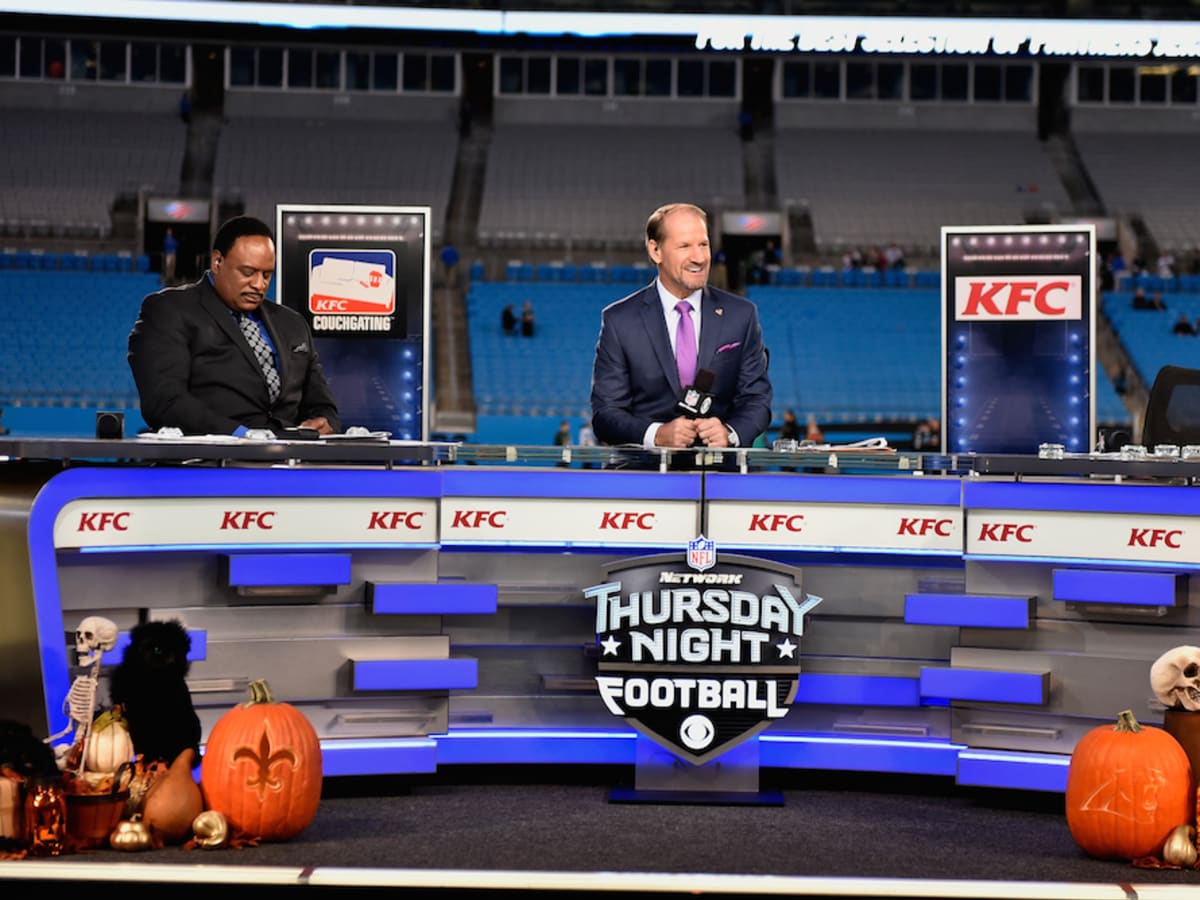 He was also a reporter in the 1990 NBA Finals working beside former NBA player Tom Heinsohn and reported the 1990 National League Championship Series.
On top of that, he hosted the Winter Olympics held in 1992 and 1994. Besides that, he also co-hosted anthology series on CBS Sports Saturday/Sunday.
In 2006, after leaving FOX for good, he served as a broadcaster for CBS's The NFL Today. While in the show, he expressed his strong views against domestic violence.
He stated that the NFL and its associates should impose better policies and punishments for domestic violence involvement.
FOX Sports
The 72-year-old started working for the FOX network in 1994, where he hosted NFL on Fox.
Also, he worked alongside legendary NFL football players like Terry Bradshaw and Howie Long and NFL coach Jimmy Johnson.
On 12 Jan 2020, Brown congratulated Jimmy on his Pro Football Hall Of Fame induction.
Likewise, James served as a lead studio host for FOX NHL Saturday.
Also, he lent his voice to Madden NFL 2001 and E.A. Sport's hockey videogame, NHL '97. He was also the studio host for Fox Saturday Baseball in 1997.
In 2005, the broadcaster ended his career with the FOX network to be close to home and open doors for different opportunities.
He rejoined the CBS network and started appearing in The NFL Today.
Other Television Appearances
Besides sports shows, J.B. was in shows like The World's Funniest! and radio shows like Coast to Coast.
He made a cameo in Married… with Children's Thanksgiving episode on November 24, 1996, and the political series Madam Secretary.
Moreover, he hosted a sports talk on Sporting News Radio and was a regular on another radio program called The Don and Mike Show.
The sportscaster interviewed NFL players like Michael Vick and Brian Banks in the 60 minutes show on August 16, 2009.
Also, he appeared on CBS Evening News, CBS This Morning, and CBS Sunday Morning.
Dramatic Weight Loss
In early 2017, the former athlete lost around 80 pounds, shocking most of his fans and colleagues.
Although the weight loss worried some, he assured everyone it was a healthy drop in weight.
He stated that he wished to shed a few pounds for a long time and finally took some initiative and put in the effort.
On top of that, he mentioned his CBS and FOX co-workers, who inspired him to stay on the journey.
A few years prior, the former NFL quarterback Howie Long called him a 'swollen tick.' People told him he wouldn't sweat as much if he put off some weight.
Despite so many calling the comments fat-shaming, he instead stated that as an 'ex-athlete,' it was 'encouraging.'
There was some constructive advice from former NFL tight-end Shanon Sharpe, who told him that 'bodybuilding starts in the kitchen.'
Lastly, he thanked former coach and colleague Bill Cowher who assured him he knew what to do.
He limited his calories to 600, followed by intense cardio, which resulted in the loss of over 36 kgs.
With all the support, he could stay focused and continue his weight loss journey. He serves as an inspiration for so many people who are dissatisfied with their weight and body.
His journey proves you can do it with consistency and hard work.
Marriage & Kids
James is married to Dorothy Brown. The duo has a beautiful daughter named Katrina Brown.
She was born the same day as her mother and is married to a guy named John. She has four adorable kids, with him making Brown a grandfather.
The 72-year-old loves spending time with his daughter and grandchildren.
As of 2023, he resides in Maryland in his hometown and birth town, Bethesda.
Previously, he owned a house in California when he worked for FOX Sports.
Net Worth & Salary
The former athlete leads a healthy and comfortable life. He owns a house and has a few possessions. Despite being a millionaire, he never acts like one and believes in simplicity.
The Havard graduate's estimated net worth is $10 million as of 2023. Moreover, he earns a spectacular annual salary of $3 million as a broadcaster.
On top of that, the American is also a minority owner of the Washington Nationals of the MLB team. Also, he has a few investors in the group led by real estate developer Ted Lerner.
Social Media Presence
The Havard graduate is relatively active on social media. Hence, he has a Twitter handle with over 35.2k followers.
He often shares about sports, including football, basketball, and baseball, on the platform. His last post on Twitter was about the Dallas Cowboys' advancement to the next round of the NFL playoffs after a 31-14 win over the Tampa Bay Buccaneers.
NFL playoffs divisional round matchups set after Cowboys win over Buccaneers https://t.co/yesKDn2jzb

— JB James Brown (@JBsportscaster) January 17, 2023
He joined in 2010, and several celebrities, football players, athletes, and broadcasters follow him. Many praises the 72-year-old for his kindness and humbleness.
J.B. supports the Black Lives Matter movement and thanked everyone for joining forces against racial injustice.
There are barely any people who are not fond of him, as he makes everybody feel included.
Google Trend
Brown's graph illustrates the past 12 months' search rate.
Frequently Asked Questions (FAQS)
What happened to James Brown?
James Brown lost around 80 pounds due to healthy eating and living habits. The former athlete limited his calories to 600 and followed it with intense cardio.
Who is James first wife?
Dorothy Brown is James' one and only wife.
Why did James Brown leave Fox Sports?
The broadcaster left FOX Sports in 2006 to be close to home and his family. Although his work life was thriving with FOX, his family life suffered, and he couldn't enjoy his job.
When was James Brown popular?
James was most popular during the 1960s.
Who sang The Big Payback?
James Brown, one of the American singers, sang The Big Payback; this James is a sportscaster.
Does James Brown take drugs?
No, James doesn't take drugs.
Which country does James reside in now?
He resides with his family in his birth town, outside of Washington, D.C., in Bethesda, Maryland.