A two-time Stanley Cup champion, Jaromir Jagr, is currently in a relationship with Czech model Dominika Branisova. Earlier, he went through many relationship failures & never got married or had a wife.
But after his dating profile with Czech model Dominika Branisova came forth, there are speculations that she could be his future wife. They have been in a relationship since 2020.
Branisova, who began her career as a model for Eskimo Bohemia Management, made a name for herself in the fashion industry, working for several regular clients in Prague and Milan.
However, she eventually shifted her focus to become the CEO of JJ68, a company owned by her partner, Jaromir Jagr.
Before joining JJ68, Branisova was a VIP and event manager at Duplex Club & Restaurant for almost a year.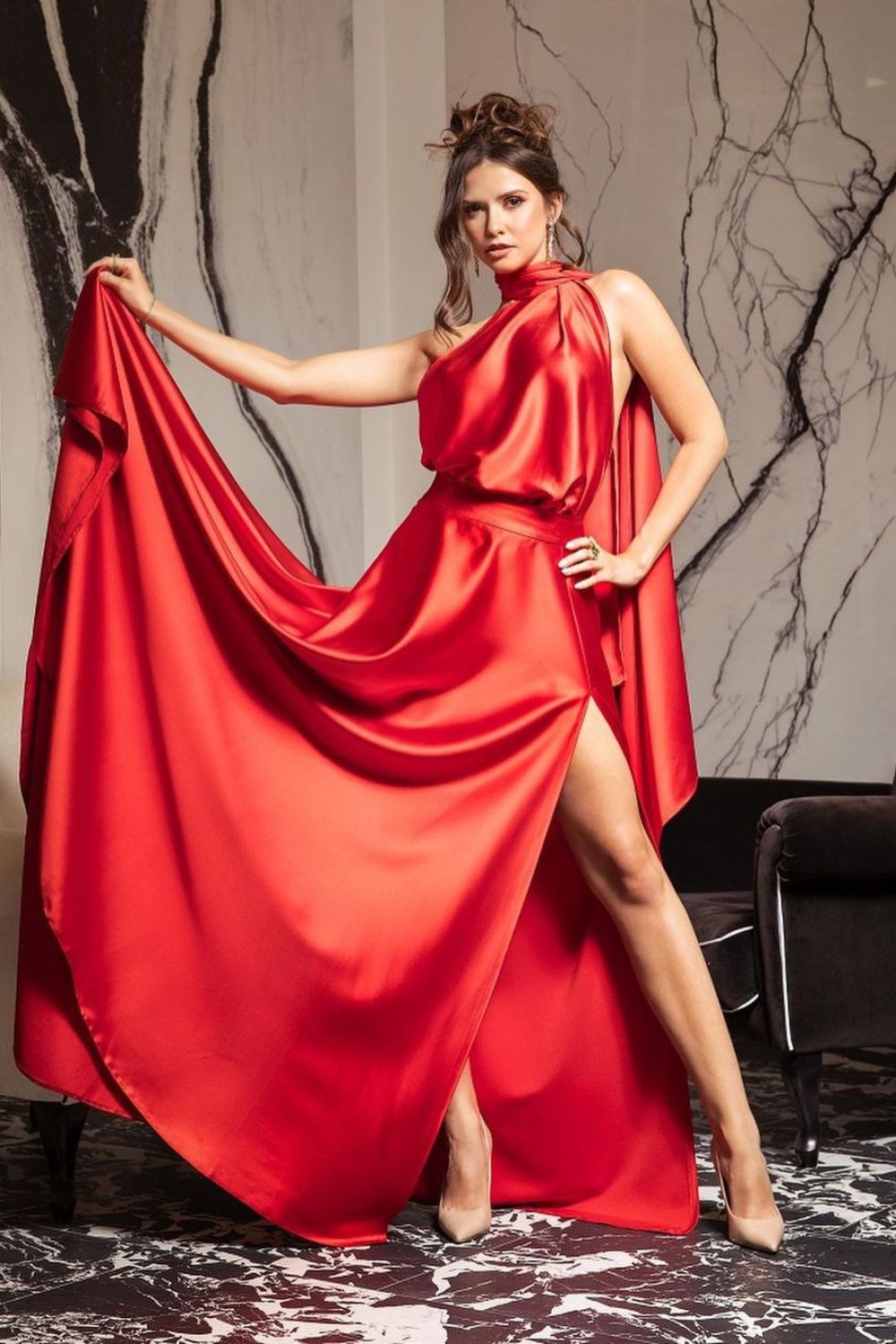 Despite the 22-year age gap between them, Jagr and Branisova started dating after meeting each other at the club where Branisova worked as a manager.
Their relationship has been going strong, with both expressing their love for each other on social media.
This article will explore the details of Jaromir Jagr's love, Dominika Brainsova's background, how they met, Jagr's previous relationship, and their respective net worths.
Quick Facts
| | |
| --- | --- |
| Full Name | Dominika Branisova |
| Birth Date | September 17, 1994 |
| Age | 28 Years Old |
| Nationality | Czech Republic |
| Profession | Chief Executive Officer |
| Relationship Status | Dating |
| Boyfriend's Name | Jaromir Jagr |
| Net Worth | $200k-$300k |
| Social Media | Instagram |
| Last Update | May 2023 |
Who Is Dominika Branisova?
Dominika Branisova was born on September 17, 1994, and hails from the Czech Republic.
She transitioned from her previous career as a model to become the CEO and project manager of JJ68.
The company is owned by Jaromir Jagr that specializes in selling food protein supplements and pet supplements.
Before joining JJ68, Dominika worked as a VIP and event manager at Duplex Club & Restaurant for 11 months, from May 2019 to March 2020.
Former Professional Model
Dominika Branisová is not only known as the girlfriend of Jaromir Jagr, but she was also a professional model for Eskimo Bohemia Management.
She began her modeling career at 17 and spent around four years living between Prague and Milan.
Dominika also accepted job offers in the Czech Republic, becoming one of the models presenting for designer Beata Rajska.
In April 2021, she presented the designer's luxury collection in their first collaboration.
Dominika is a successful model who has traveled to many places worldwide and has been well-paid for her work.
She has visited destinations such as Seoul, Taipei, Shanghai, Milan, and Istanbul, earning amounts ranging from tens of thousands to hundreds of thousands.
While earlier in her career, Dominika expressed her desire to plan a family and settle down somewhere in ten years, for now, she continues to focus on her role as CEO of JJ68.
How Did Jaromir & Dominika Meet?
Dominika Branisova started dating NHL legend Jaromir Jagr in 2020 after meeting him at the Prague club, where she worked as a manager.
Then, they met again through mutual acquaintances, which would initiate their relationship.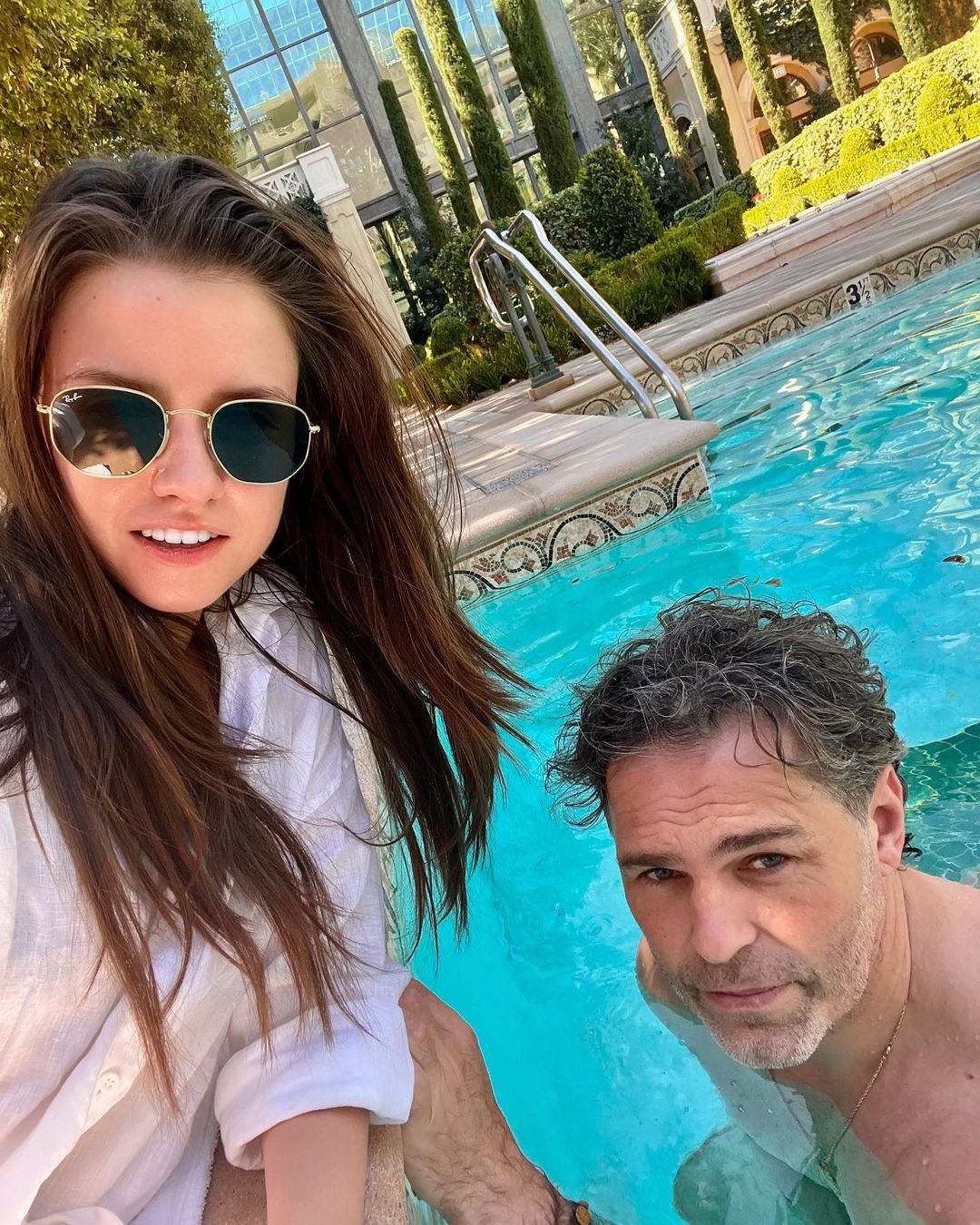 Dominika made her first public appearance with Jagr at a private party held at the luxurious cottage of influential state manager Daniel Benes from the CEZ company.
The couple now openly expresses their love for each other on their social media accounts by sharing posts featuring each other.
Is she the one destined to be Jaromir Jagr's wife? Only time will tell if their relationship will continue to develop and eventually lead to marriage.
Previous Relationships Of Jaromir Jagr
Jaromir Jagr and Veronika Koprivova were in a romantic relationship from 2015 to 2019. The reason for their breakup is still unknown.
Veronika is a former beauty queen who was the 2012 Miss Czech pageant finalist. She is currently in a relationship with Miroslav Dubovicky and has a daughter.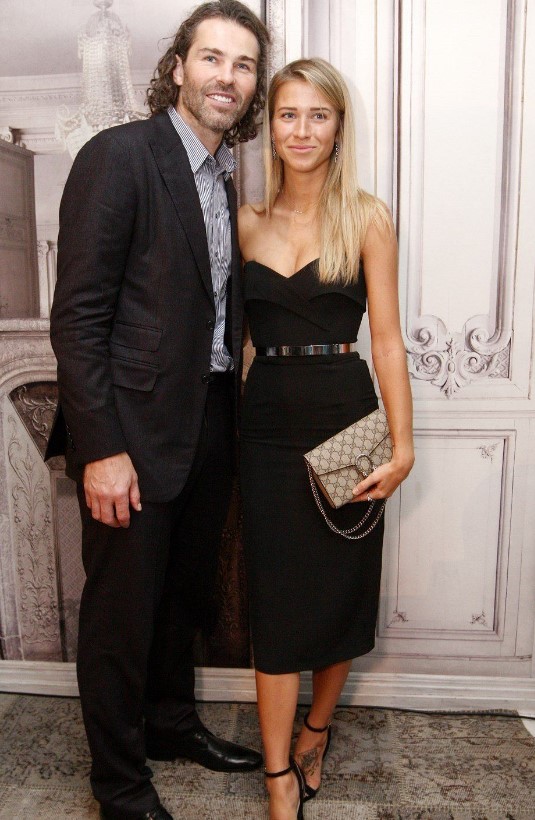 According to sources, Jagr has been in relationships with several other beauties throughout his life.
As reported, he dated Iva Kubelkova from 1996 to 1999, Nikol Lenertova in 1999, Andrea Veresova from 1999 to 2003, Lucie Borhyoya in 2004, and Inna Puhajkova from 2006 to 2012.
Net Worth & Earnings
Dominika Branisova, who used to work as a model, currently serves as the CEO of her boyfriend's business.
Her estimated net worth ranges between $200k-$300k, primarily from her career as a model and her current position as the head of the business.
In contrast, Jaromir Jagr, the legendary NHL player, has an estimated net worth of $50 million.
Most of his earnings are from his career as an NHL player and the various endorsements he has acquired throughout his career.
Jagr has had a remarkable career, winning the Stanley Cup championship twice in 1991 and 1992 and being named to the NHL All-Star Game seven times.
As a Pittsburgh Penguin, in 2001, he became the second player in the franchise (after Mario Lemieux) to score 1000 points. However, he has since been replaced by Sidney Crosby (#2) & Yevgeni Malkin (#3).
Frequently Asked Questions (FAQs)
What is the name of Jaromir Jagr's wife?
Jaromir Jagr is not yet married but is in a romantic relationship with Dominika Branisova.
How many children does Jaromir Jagr have?
According to sources, Jaromir Jagr has no children from any of his previous relationships.