Jennifer Hedger is a Canadian television personality who co-hosts TSN's nightly sports news program SportsCentre.
Hello! magazine listed Hedger in the Top 10 Most Beautiful Women on Television in 2007.
Hedger also co-hosts the 10 p.m. ET edition of SportsCenter alongside Darren Dutchyshen.
After starting her career with Rogers Television in the show Plugged In! and hosting the 1998-99 OHL season, Jennifer has hosted major events and shows like SportsCentre's ET broadcasts.
She co-hosted the 2012 Olympics and was the Whistler Host of Olympic Prime Time on CTV for the Vancouver 2010 Olympic Winter Games.
Hedger has also made cameo roles in the TV series Whistler and Corner Gas pilot episode. Also, she was part of the reality show Lofters Love Shack.
Let's learn about this talented television personality who has entwined the world with her excellent skill and beauty. Let's start with her quick facts.
Quick Facts
| | |
| --- | --- |
| Full Name | Jennifer Frances Hedger |
| Date Of Birth | September 18, 1975 |
| Birth Nation | Canada |
| Birth Place | London, Ontario |
| Profession | Sportscaster |
| Education | University Of Western Ontario |
| Active Since | 1987-Present |
| Net Worth | Around $1 Million |
| Nationality | Canadian |
| Ethnicity | White |
| Horoscope | Virgo |
| Height | 5 ft 10 in / 1.55 m / 155 cm |
| Marital Status | Married |
| Married Since | January 12, 2006-Present |
| Spouse | Sean McCormick |
| Children | One; Jaeger McCormick |
| Social Media | Instagram, Twitter |
| Merch | Not Available |
| Last Update | November 2023 |
Early Life, Family, & Education
Jennifer Hedger was born on September 18, 1975, in London, Ontario, to parents Bill (father) and Lucinda (mother), and was raised in Lambeth and Westminster.
Born into an athletic family, Jennifer's late father, Bill, always encouraged both children, Jennifer, and her brother, to join sports.
Her only brother Robert died in 2022, which she shared through her Instagram with a heartfelt caption. Jennifer did not share how her brother passed away.
He was only 16 months younger than her; she said he liked spending time with his nephew Jaeger.
Furthermore, she spent an active childhood involved in different sports like ringette, basketball, tennis, and soccer.
Hedger loved sport and culture, so she tried every sport she could while growing up; the training hall and fields were her happy place.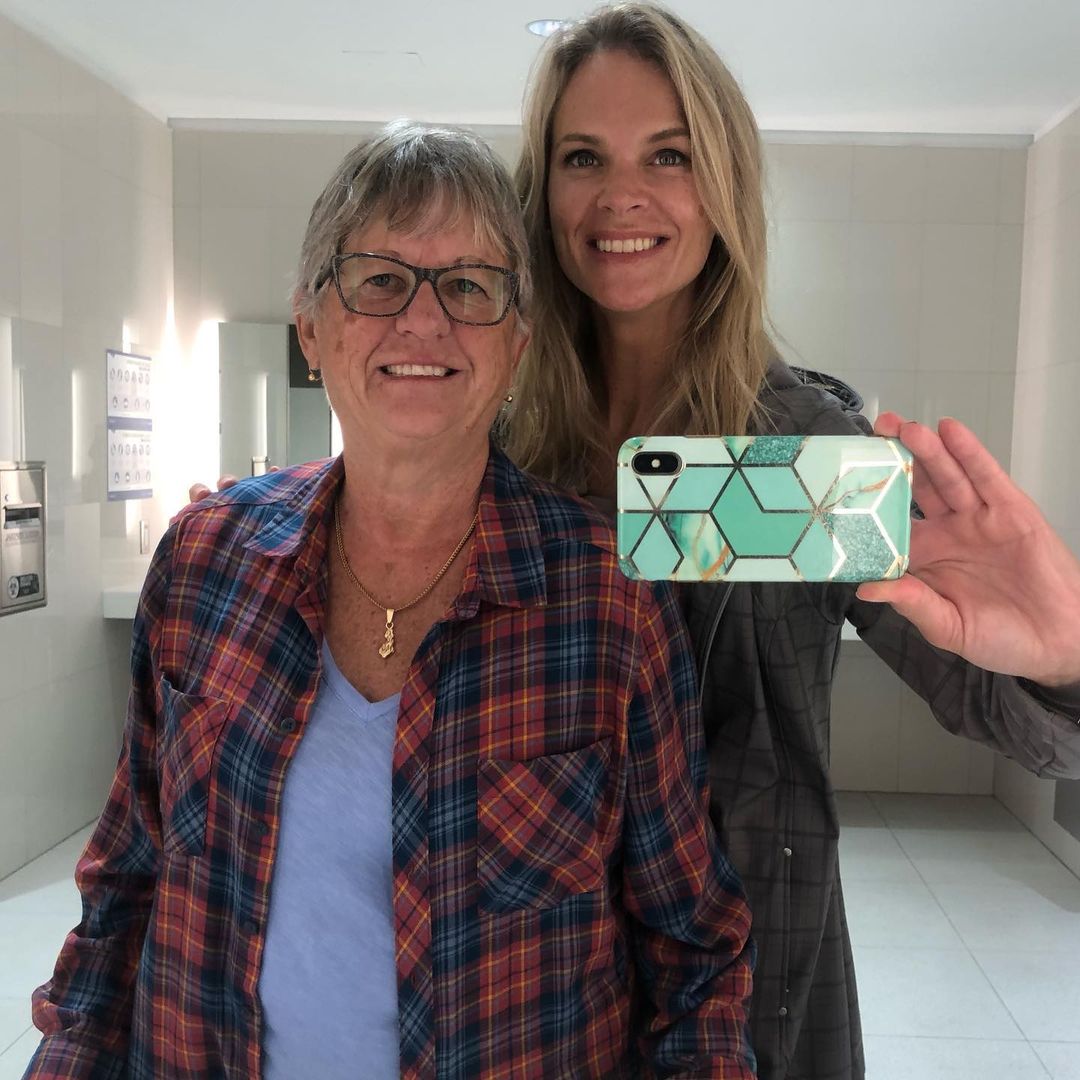 Jennifer Hedger graduated from the University of Western Ontario with a degree in English and Theatre.
At a young age, she looked up to media personalities like NBC's Hannah Storm and City TV's Kathryn Humphreys.
In high school, Hedger watched Hanna Storm host the NBA on NBC and dreamt about being a sportscaster.
Age & Body Measurement
Hedger is 48 years old as of 2023. The Ontario native was born on September 18, which makes her star sign Virgo.
She stands at 1.78 meters while information regarding her weight is missing.
Personal Life
Jennifer Hedger's start wasn't easy; she faced several rejections before making her on-screen debut for Rogers Television.
She regularly contributed to the show, Plugged In! and hosted the OHL Primetime during the 1998-99 OHL Season.
In 2001, Jennifer Hedger was selected for the Canadian reality show, The Lofters.
During one of the TSN's talk show Off The Record appearances, the host Michael Landsberg asked what she wanted to do after The Loft.
She replied that she wanted to work at TSN and be involved in the sports industry, which boosted her career.
Hedger then met many people in the industry and auditioned continuously for three months to finally get a chance.
The Sports Network (TSN)
Jennifer Hedger joined TSN in 2002, co-anchoring the show SportsCentre's 11 pm and 2 am ET broadcasts. With TSN, Hedger quickly became the viewers' favorite.
She was already a familiar face through Off The Record with Michael Landsberg.
She co-hosts the 10 p.m. ET edition of SportsCenter with Darren Dutchyshen. And during her maternity leave from TSN, Kate Bierness replaced Hedger from March 2011 to January 2012.
Alongside James Duthie, Jennifer Hedger co-hosted Olympic Daytime on CTV during the 2012 London Olympics. She also was the Whistler host of Olympic Daytime for the 2010 Vancouver Winter Olympics.
Jennifer Hedger has appeared in a few television series, including cameo roles in the TV series Whistler's pilot episodes and Corner Gas, both aired on CTV.
She was also featured in Playmakers (2003) and Lofters Love Shack (2001).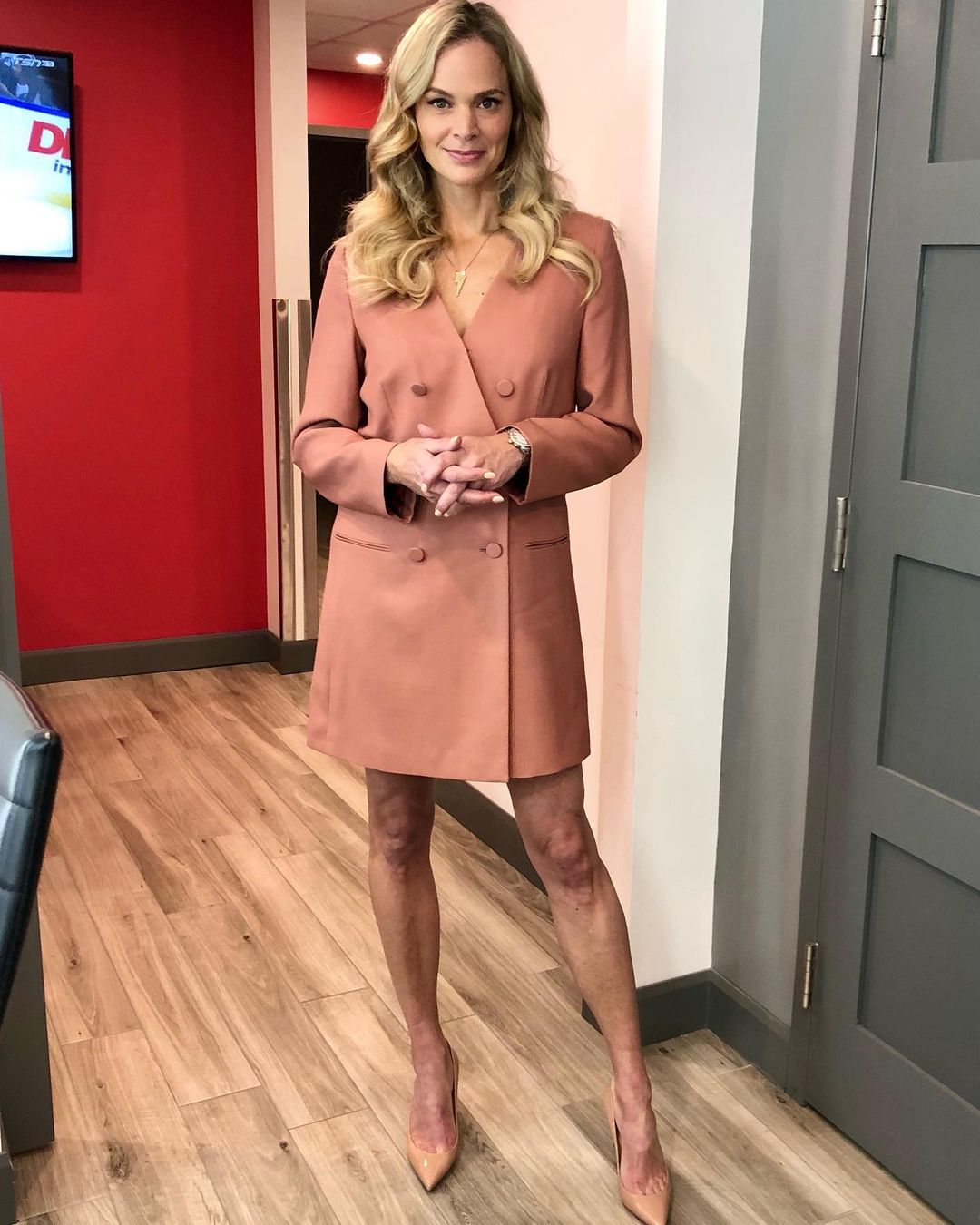 On 6 April 2022, Hedger hosted The Sports Programming Awards, while Supinder Wraich hosted the Digital & Immersive Awards.
Recent Career
On the episode of Game Play on March 3, 2023, hosted by Matt Cauz, he talked to analyst Josh Inglis from Covers.com, TSN hockey analyst Martin Biron, and Jennifer Hedger from SportsCenter.
They discussed which teams to bet on post-trade deadline and which underdog team would have big games on the weekend.
He mainly asked Hedger what it was like on a deadline day at TradeCentre, what it was like working with Bruce Boudreau, what it was like shooting a "Bad for Bedard" video, and if NHL would be better without conference seeding in the playoffs.
On 19 February 2023, Craig Button and Carlo Colaiacovo joined Julia Tocheri to break the news of the Sarnia Sting's win over the London Knights. On the same night, Jennifer was honored in her hometown.
Personal Life
Kelsey Hedger is married to the rival Rogers Sportsnet former anchor Sean McCormick.
Sean and Jennifer met through their mutual friend Dan O'Toole (SportsCenter anchor).
They both met at a common friend's wedding, and when Jennifer found that Sean was attending the wedding alone, she went ahead and talked to him.
After spending 48 hours together, they went for their first date to dinner at Julie's Cuban Restaurant on Dovercourt and then at Drake for drinks.
They would spend time together after working their respective jobs. After dating for a while, Sean proposed to Jennifer during their trip to the Mayan Riviera.
He surprised Jen with a photo album with every photo in front of a different Vegas landmark holding another letter, eventually spelling, "Jennifer Hedger, will you marry me?"
And finally, on January 12, 2006, the couple got married in Mexico at Playa del Carmen in the presence of friends and family in the same resort they got engaged in.
They went to Brazil for their honeymoon.
Their son Jaeger was born on March 19, 2011.
Hedger, with her family, takes at least one sports vacation per year to either a Yankees game in New York or see a Fenway game with a Boston road trip.
The couple also travels to see their favorite bands abroad. They value and prioritize each other and are grateful for every moment.
She and Sean also have a dog named Sidney, of the Labradoodle breed.
Jennifer Hedger has had past relationships before marrying Sean. Hedger dated Jason de Vos, the former Canadian national soccer team captain.
Net Worth
Staying as a reputed and famous sportscaster for a long time, Jennifer has made a pretty successful career.
With the work she has put into through all these years and still being good at her job, it is pretty obvious she is getting a good paycheck.
Jennifer Hedger reportedly has an estimated net worth of $1 million as of 2023.
The Canadian sportscaster receives an annual paycheck of around $70,000 from her work at TSN Network.
Besides her job, she gets extra money as a sports pundit from her radio and TV guest appearances.
Her cameo roles and acting in movies and series have contributed some amount to her net worth.
Jennifer's Husband, Sean McCormick, also a former anchor, must have earned a decent amount. Still, he hasn't disclosed his annual salary and net worth in the media.
Social Media Presence
Jennifer Hedger stays active on social media such as Instagram and Twitter.
The Canadian sportscaster has a verified Twitter account, @jenniferhedger. As of Oct 2023, Jennifer has almost 75.8k followers on the platform.
She joined Twitter in June 2009 and stays active there, frequently retweeting and posting.
Jennifer also has an Instagram, @jenhedger, with 17.3k followers. She stays very active on Instagram, with multiple post updates. On Instagram, Hedger frequently updates photos and selfies of herself, her husband, son, and her dog.
Popularity Graph
Jennifer Hedger is a famous TV personality and an anchor at SportsCenter with over twenty years of experience.
The popularity graph shows the wavelength from the last twelve months. She was highly searched online for information regarding children, current working stations, and net worth.
Frequently Asked Questions (FQAS)