John Hunter Nemechek's wife, Taylor, has been a constant source of support in his life, and they are now expecting a second child on August 2023.
John Hunter Nemechek, born on June 11, 1997, in Mooresville, North Carolina, is a rising star in the world of motorsports.
He currently competes in NASCAR Xfinity Series for Joe Gibbs Racing alongside Sammy Smith.
Meanwhile, Martin Truex Jr, Christopher Bell, Ty Gibbs, and Denny Hamlin compete in the NASCAR Cup Series for the JGR.
With a racing pedigree in his blood, as the son of former NASCAR Cup Series champion Joe Nemechek, John Hunter quickly made a name for himself on the race track.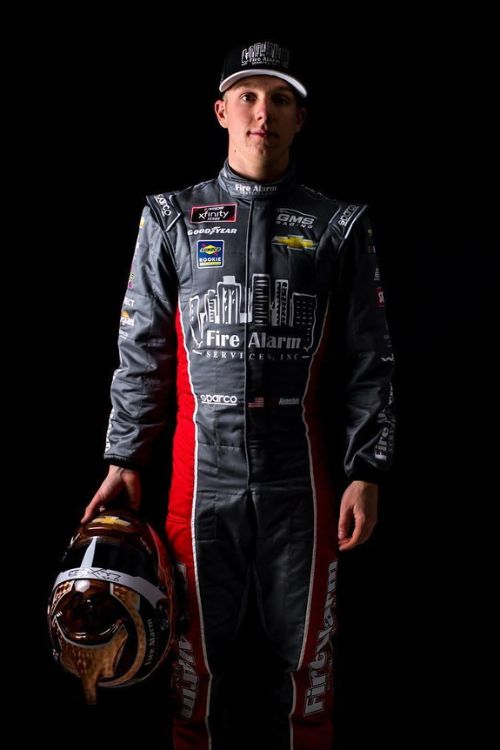 Known for his exceptional talent and determination, he has achieved remarkable success, securing victories at notable tracks such as Las Vegas Motor Speedway and Martinsville Speedway.
Nemechek's strategic decision-making and precise maneuvers on the track have earned him the respect of his peers and a loyal fan base.
Off the track, Nemechek actively engages with his fans through social media, sharing insights into his racing journey and expressing gratitude for their support.
With his natural talent, family background, and unwavering drive, John Hunter Nemechek is poised to continue making waves in motorsports, leaving a lasting impact on the sport.
John Hunter Nemechek Wife
John Hunter Nemechek's wife, Taylor Stier Nemechek, is an integral part of his life and a reliable source of support throughout his racing career.
While John Hunter often takes the spotlight on the race track, Taylor plays a vital role behind the scenes, providing love, encouragement, and stability.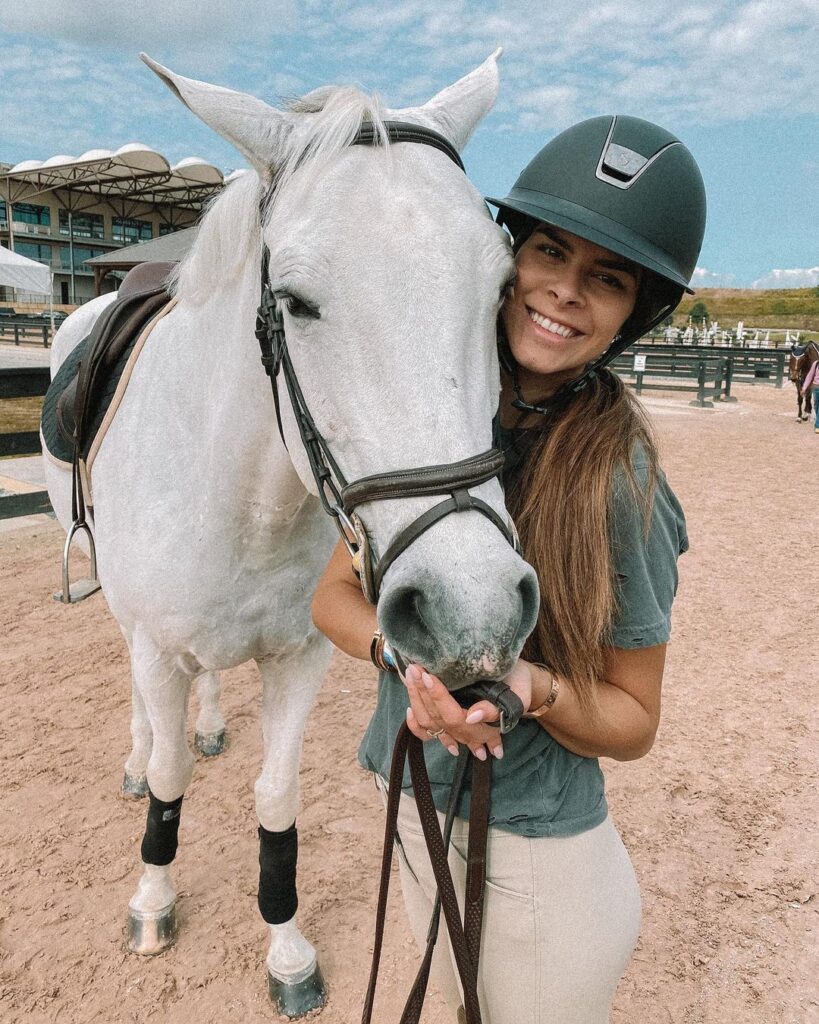 Taylor Stier Nemechek is a professional horse rider associated with the Washington International Horse Show and Tryon International Equestrian Center & Resort. She rides a horse named CIACOMINA.
She attended William A. Hough High School and earned a bachelor's degree in BA from SCAD – The University for Creative Careers.
During her college years, she excelled as part of The SCAD Equestrian Team, achieving titlist honors in Tallahassee, Florida, where she competed in the Intercollegiate Horse Show Association contest.
Taylor's mother, Tracie Stier-johnson, battled sclerosis, motivating Taylor to support charities actively.
She has participated in races like the better half dash, contributing to The Multiple Sclerosis Foundation.
Undoubtedly, Taylor's commitment to making a positive impact in her community is truly commendable.
How Did They Get Married?
John Hunter Nemechek and Taylor Stier Nemechek began dating in 2017. However, it only came into the public eye at the beginning of 2019 when the viewers saw them attending Chicagoland Speedway together.
John's proposal to Taylor was dreamy and romantic, to say the least. It happened in the woods in Charlotte, North Carolina, covered in picturesque decorations and lights.
With Taylor's "Yes" to the irresistible proposal, the couple finally got engaged in 2019.
John and Taylor married at Pippin Hill Farm and Vineyards in North Garden, Virginia, on October 7, 2020.
They complied to follow strict covid protocols during their wedding, making it an intimate ceremony.
They have been together for several years, and their bond has grown stronger as they navigate the challenges and triumphs that come with the racing lifestyle.
Moreover, Taylor's presence is not only felt in John Hunter's personal life but also in their public image.
Their social media accounts often feature adorable snapshots of the couple, capturing their love and commitment to one another.
Together, John Hunter and Taylor form a loving and tight-knit team. They have a daughter named Aspen, with whom they share posts regularly on their social media.
John And Taylor Are Expecting A Second Child
John Hunter Nemechek and his wife, Taylor, welcomed their first child on March 31, 2021. They named their baby girl Aspen Palmer Nemechek.
Aspen was a 7lbs 10oz 19 inches bundle of joy when she entered the world. But now she is 2 years old and will soon be an elder sister!
John enthusiastically announced that he and Taylor are expecting their second child, due in August.
The couple's exciting news has brought joy to their hearts and garnered anticipation from their loved ones and supporters.
They recently shared the joyful news on Instagram, accompanied by a heartwarming photo capturing the anticipation surrounding the special moment.
Taylor posted a video on Insta showing a montage of their journey from expecting their first child to her holding the sonogram of their second child.
On April 13, 2023, they had a creative gender reveal celebration that read "another girl 💕."
The announcement of their second pregnancy has sparked an outpouring of love from the NASCAR community and fans alike.
Supporters eagerly await updates and anticipate the arrival of the newest member of the Nemechek family.